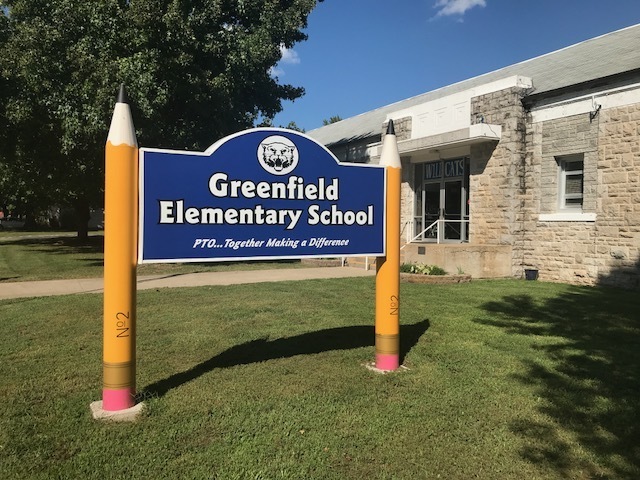 2018-19 School year comes to an end
Don Cox
Tuesday, May 28, 2019
It is hard to believe how quickly the 2018-19 school year has passed and come to an end. I would like to thank the community and staff for your faith, trust, and commitment to the Greenfield School District. This was a very busy year and you, as partners in education, played a great role in making it a success! As we head into summer, I pause and give thanks of appreciation to our parents and to our community partners.
Greenfield is truly an exceptional place to work. I am both humbled and proud every day when I see the dedication and passion of each and every staff member. Greenfield teachers, and paraprofessionals work tirelessly to develop engaging, differentiated lessons that bring your child's learning to the next level. I am honored to work with this dedicated group of professionals every day.
This year we were able to reestablish the Greenfield PTO. A special thanks to our PTO board and all of our volunteers – you are always ready to "step up" and do whatever is needed. The PTO helped organize several successful fundraisers that contributed to the purchase of technology and playground equipment. In addition, PTO hosted an amazing teacher appreciation week and assisted in all classroom parties.
Summer goes by very quickly, and before you know it, we will be back at school for another exciting school year. I see the summer months as a time for rejuvenation and goal setting. We all need time to relax and enjoy time with family and friends. Over summer vacation, I will be working with colleagues to put into place a smooth opening to the new academic year and setting the priorities to build upon the successes of the school. We should always seek to do better, to challenge ourselves and our students to set the highest standards and achieve our ambitious goals.
I wish you all a very happy, safe and enjoyable summer. Please be sure to take time as a family to talk, play, and read together. I look forward to seeing you all in August. To those of you who are leaving us for new places, we wish you all the best.
Don Cox
Greenfield Elementary Principal