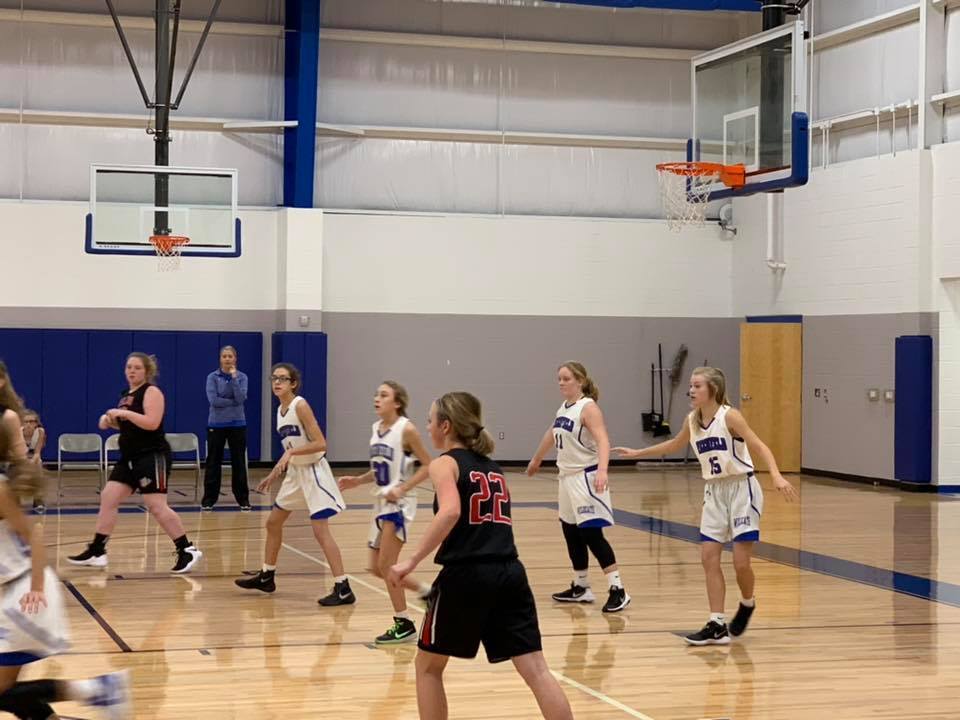 Greenfield Takes 2nd Place in Own Tournament
Nick Engleman
Tuesday, November 13, 2018
Greenfield Junior High Basketball Girls took 2nd place in their own tournament last week, posting a 2-1 record. The Junior Lady Wildcats are currently 3-3 on the young season, with two games this week.
The Junior High team opened up the Greenfield Junior High Tournament against the Strafford Indians. Going back and forth throughout the game, the Lady Wildcats lost to the eventual tournament champions by six points. It was a tough match-up where the Lady Wildcats saw an eight point lead slip away in the 4th quarter.
On Saturday morning, the Greenfield Lady Wildcats started play against the Clever Blue Jays. Led by strong team play and defense, the Junior Lady Wildcats took an 18-4 lead into halftime. Clever made good halftime adjustments but it was not enough to overcome the early deficit. The Lady Wildcats prevailed in the game by a final of 32-27.
The final game was against the El Dorado Springs Bulldogs. The Lady Wildcats started the game off slow and found themselves playing from behind most of the game. Both teams went on runs, back and forth, with neither team seeming to find a definite advantage throughout the game. The Wildcats took a late lead with timely made shots and free throws. The game was secured after made free throws and a defensive rebound made by the Lady Wildcats. The final was 34-32.
The Lady Wildcats will play at Stockton tonight (11/13) starting at 5:30 pm and will host El Dorado Springs on Friday, November 16th at 5:30 pm.
Click on the image below to see highlights from the game with the Clever Blue Jays, courtesy of R. Sorenson.