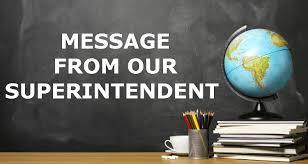 Greenfield R-IV APR Improves
Chris Kell
Friday, February 01, 2019
The 2018 Annual Performance Report (APR) for all Missouri school districts was made public today, February 1st, by The Department of Elementary and Secondary Education (DESE). A school's APR is a snapshot of how the district is performing during that given year and is based off data collected by DESE in five main categories; Academic Achievement, Subgroup Achievement, College and Career Readiness, Attendance, and Graduation Rate.
With the release of the most recent APR, the Greenfield R-IV School District received very good news. Greenfield scored 113.5 points out of the 120 points, giving the district 94.6 percent of the points possible. This score was an improvement from the previous year when the district only received 82.5 percent of the points possible, representing a 12.1 percent point increase.
In the five categories measured, Greenfield received 40 out 40 points for Academic Achievement, 10 out of 10 points for Subgroup Achievement, 10 out of 10 points for Attendance and 30 out of 30 points for Graduation Rate. The only category that the district did not receive all points possible was College and Career Ready, where the district received 23.5 out of 30 points.
To be fully accredited districts must receive at least 70 percent of the total points available. It is important note that it is very difficult to compare two different district's APR scores due to these districts potentially having different enrollments and student demographics. However, school districts can compare their scores year to year because of how DESE calculates growth and reward points for growth and progress.
By comparing this year's APR score with previous year scores, one thing is clear, the Greenfield R-IV School District is moving in the right direction.