November is almost over and we have been so busy learning about kindness, honor, respect, discipline, thankfulness, and celebrating two holidays. We colored thank you pages for the veterans to display outside of our classroom for Veterans Day.
Both Classes were visited by Sergeant Maddocks & Sergeant Wiehe
(My husband & son) All the students really enjoyed getting to talk to these men about their jobs & service to our country!
Each Friday we do Science experiments with Ms. Buckner's class. Our two favorite ones so far are the skittles rainbow and the cloud makers.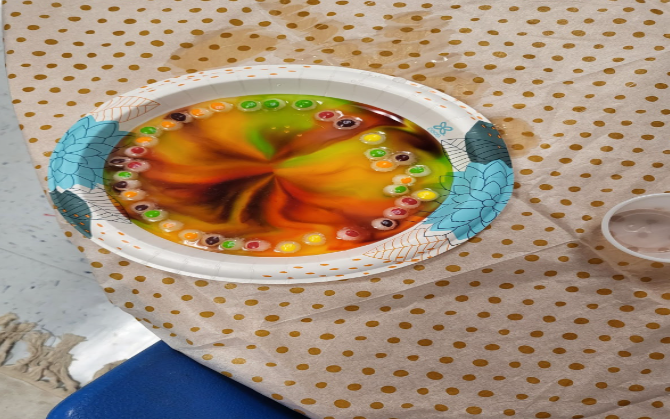 We had high school and junior high student council students come and do a read in with the kids this month. They really enjoyed it and hope to get to do it again.
Then, the day before Thanksgiving break we made lava lamps for the kids to take home and went over to Ms. Buckner's room to enjoy the movie, "A Charlie Brown Thanksgiving '' and enjoy Snoopy's Thanksgiving feast with them..
It has been a fun and exciting month in the first grade!