Great volleyball game tonight against the Verona Lady Wildcats. Greenfield Lady Wildcats win again!
Congratulations to the Varsity Lady Wildcats on earning the Consolation Trophy at the Pleasant Hope Tournament today! What a great day for Wildcat Volleyball!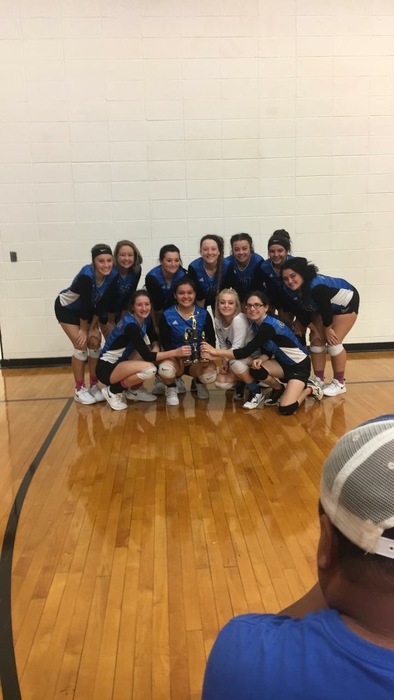 Congratulations to the JH Lady Wildcats on placing 3rd in the Buffalo Tournament! These girls split with Willard and Clever and defeated Bolivar for the 3rd place game. Way to go girls!

Greenfield football defeats Ash Grove 39-7. Way to go Wildcats.

FAFSA Frenzy will be held this evening at 7:00pm in the High School computer lab. The School Counselor, A+ Coordinator, and a Professional FAFSA expert from OTC will be at the high school to help you complete your FAFSA. It is highly encouraged that all seniors attend. In order to apply for colleges and scholarships the FAFSA must be completed. ***If you have your own laptop or tablet we encourage you to bring it with you.***

Reminder: Community Blood Center of the Ozarks is set up in the HS Gym today, 10/1, from 9:00am - 2:00pm. This blood drive is open to the community. If you wish to donate, photo identification is required and please eat well and drink plenty of fluids prior to arrival.
It's GAME DAY! Junior High Football will be hosting the Jasper Eagles. Game time: 5:00pm. Junior High Volleyball will be hosting the Marionville Comets. Game time: 5:30pm. Come catch a game and support our athletes!
It's HOMECOMING DAY! The homecoming parade starts at 1pm and will set off on the same town route as last year. Tailgating at the football field begins at 4:30pm. There will be lots of food and goodies so come hungry! Queen coronation begins at 6:30pm. And last but certainly not least, our Varsity Wildcats will be sinking the Pleasant Hope Pirates at 7:00pm! It will be a fun evening, so come out and support our student athletes! #SinkthePirates - GO BIG BLUE!

Don't forget to come out for the Homecoming Parade tomorrow. The parade begins at 1:00 pm and will follow the same route as last year, eventually making its way to the Elementary School and downtown around the Square.

Final Reminder: Thursday, Sept. 27th, there will be an Early Childhood Celebration at the Lockwood Methodist Church. Families with children ages 3-5, are invited to to meet your school district's PAT and Cooperative Staff. The fun begins at 5:00 pm and lasts until 7:00 pm.

It's HOMECOMING WEEK! Today's Spirit Day is Movie Character Monday. Can you guess what movie these two are off of? Some of you may be totally clueless.... #SinkthePirates
It's GAME DAY! Varsity volleyball will be traveling to Liberal to face off with the Bulldogs. There is NO JV game. Game time: 6:00pm. JH volleyball is hosting the Strafford Indians tonight. Game time: 5:30pm. Junior Varsity football will be traveling to Sarcoxie. Game time: 6:00.

Homecoming Week begins Monday, 9/24! Spirit days are as follows: Monday - Movie Characters Monday, Tuesday - Twinsie Tuesday, Wednesday - Beach Day, Thursday - Patriotic Thursday, Friday - Wildcat Power. #SinkthePirates

The Greenfield R-IV School District has an immediate need for substitute bus drivers and substitute custodians. Substitute bus pay is $32.50 per route, or $65.00 if the substitute drives both morning and afternoon routes. If interested please call the office at, 417-637-5321.
It's GAME DAY! Varsity Football will be traveling to Sarcoxie to face off with the bears. Game time: 7:00pm. GO BIG BLUE!

One final reminder, the Greenfield R-IV School District will release early on Friday, September 21 at 1:00 pm. Elementary School students will begin releasing at 1:00 pm and JH/HS students will be released once buses arrive from the Elementary School.
It's volleyball GAME DAY! Varsity teams will be hosting the Exeter Tigers this evening. Game time: 6:00pm. Junior High will be traveling to Skyline to face off with the Tigers. Game time: 5:30pm. GO BLUE!

!!Homecoming Week Yearbook Sale!! September 23 - 28, yearbooks will be on sale for $35. (regular price: $45) Don't miss out on these great savings!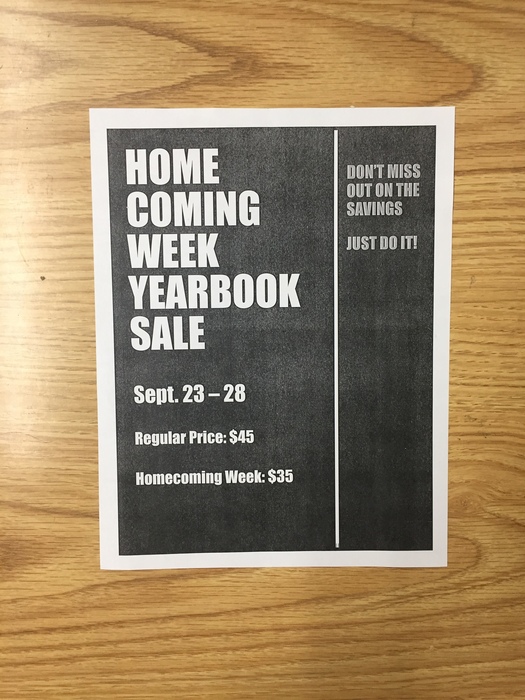 Junior High and High School students welcome Representative Mike Kelley this morning. Representative Kelley shares a strong anti-bullying message with our students. Did you know in Missouri children as young as 7th grade can be charged with a felony for bullying? Thank you for the message, Representative Kelley! #weare1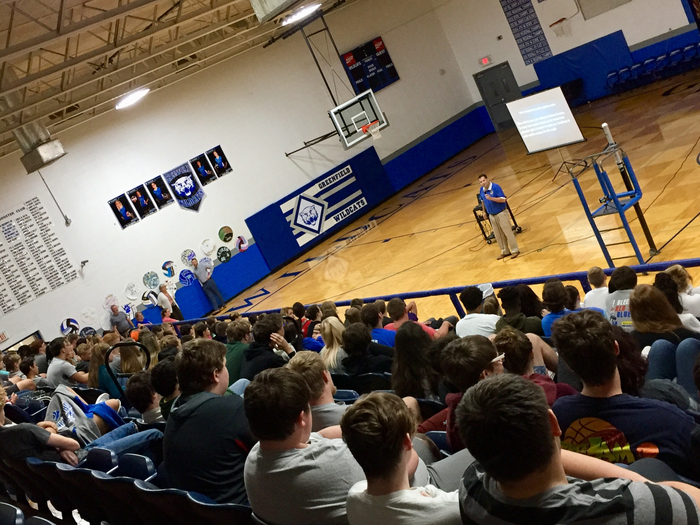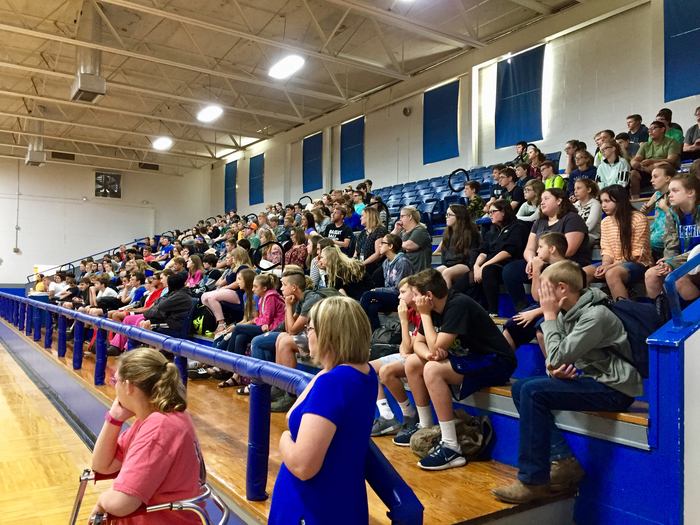 REMINDER: There is a Senior Parent Meeting this evening, 9/18, at 5:30p.m. The meeting will be held at the High School. Parents you are strongly encouraged to attend! See you there!