The JH basketball game at Clever has been rescheduled for tomorrow night at 5:30 at Clever middle school. 
Due to road conditions and forecasted winter weather, tonight's games are being rescheduled for Monday 2/6. Boys JV will start at 5pm and play two quarters, followed by Girls Varsity, and Boys Varsity.
The junior high basketball games at Clever that were scheduled for last night will be made up tomorrow night at 5:30.

Due to poor road conditions, the Greenfield R-IV School District will be closed Tuesday, January 31st. Vo-Tech students will not travel to Lamar.
Due to road conditions, the junior high basketball game scheduled to be played in Clever tonight has been canceled.
Due to road conditions, the high school basketball games scheduled to be played in Dadeville tonight have been canceled.

The Greenfield R-IV Vo-Tech bus will not travel to the Lamar Career and Technical Center today.

Today's Professional Development day for Greenfield R-IV faculty has been canceled due to icy road conditions.

Photos from today's courtwarming mini olympics activities and spirit day - Decades Day! Come on out for the games tonight. Let's GOOO, #W1ldcats!!!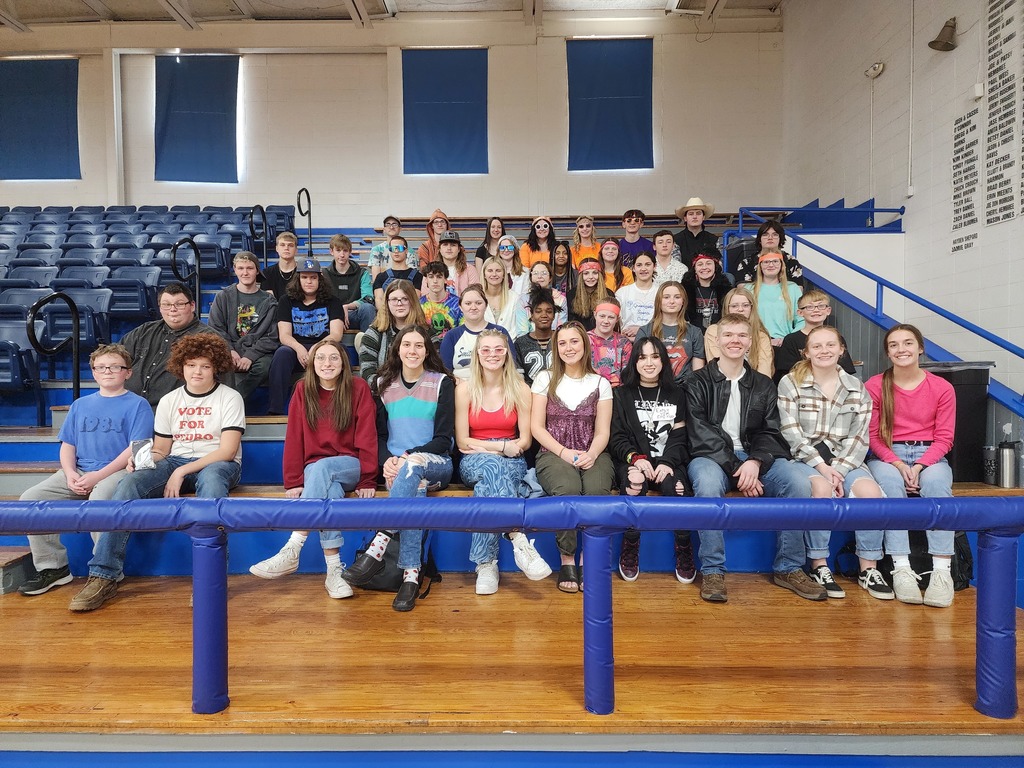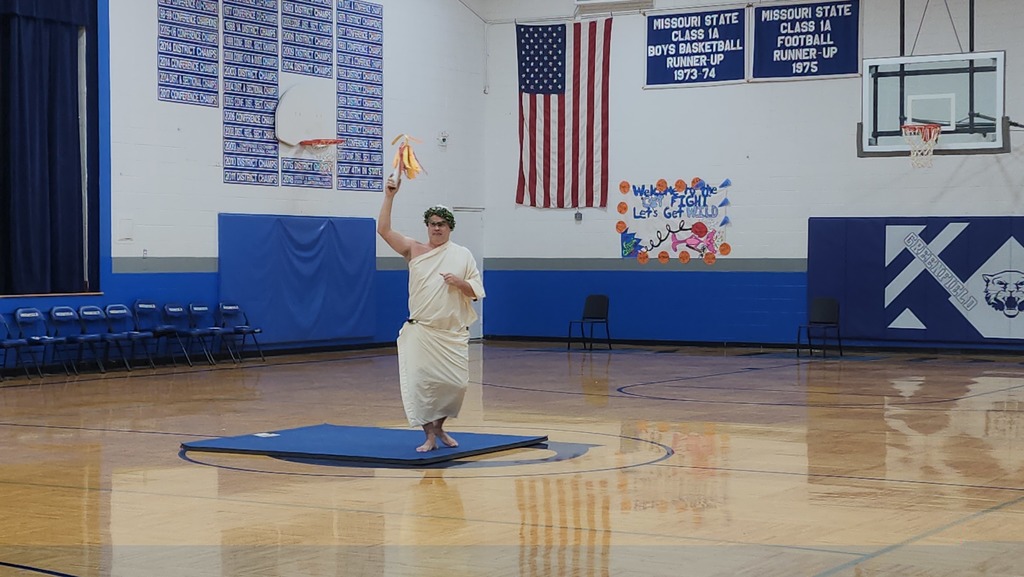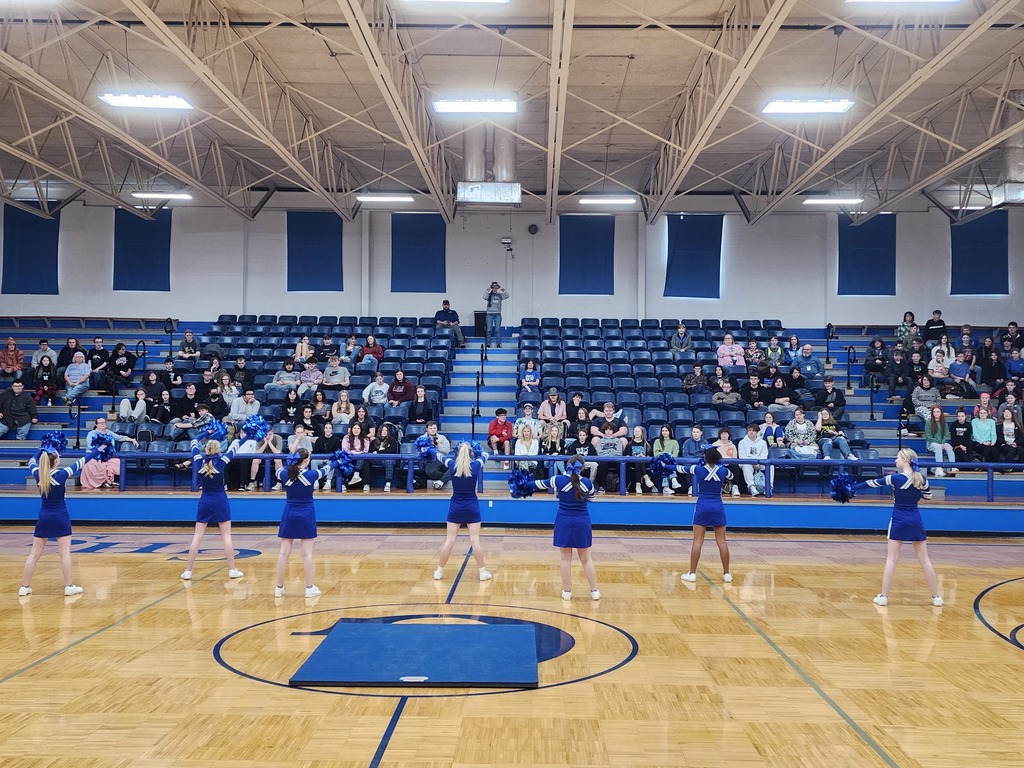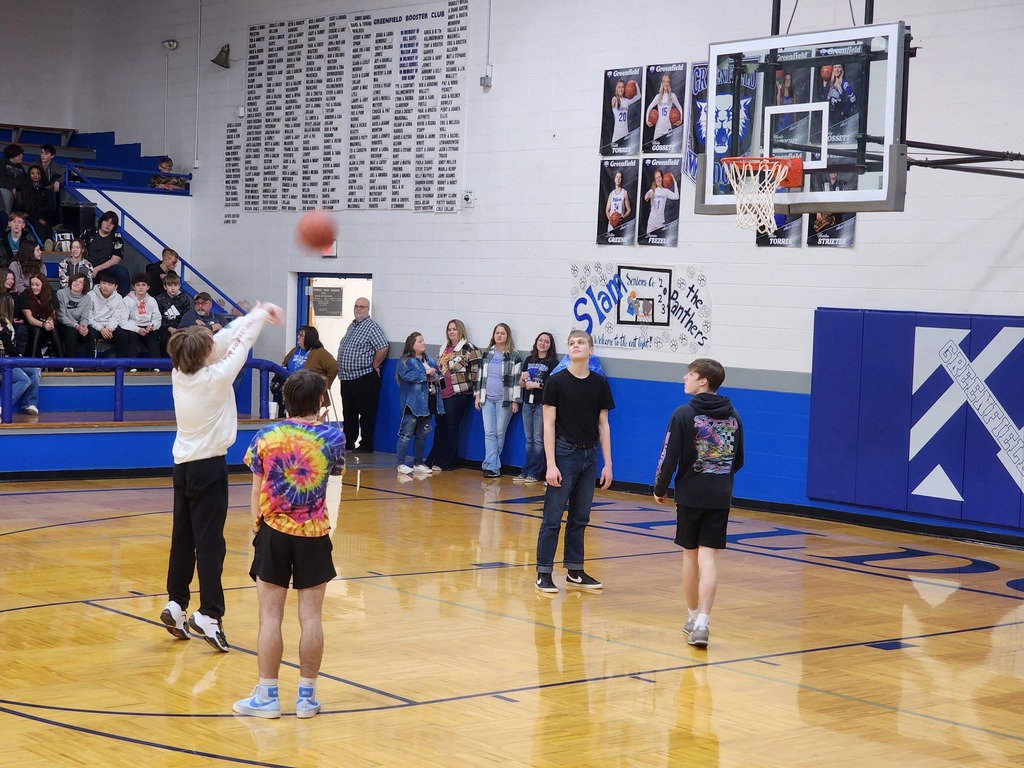 Photos from yesterday's senior citizen themed day at Greenfield Elementary. We hope Gertrude never got lost in the hallways!!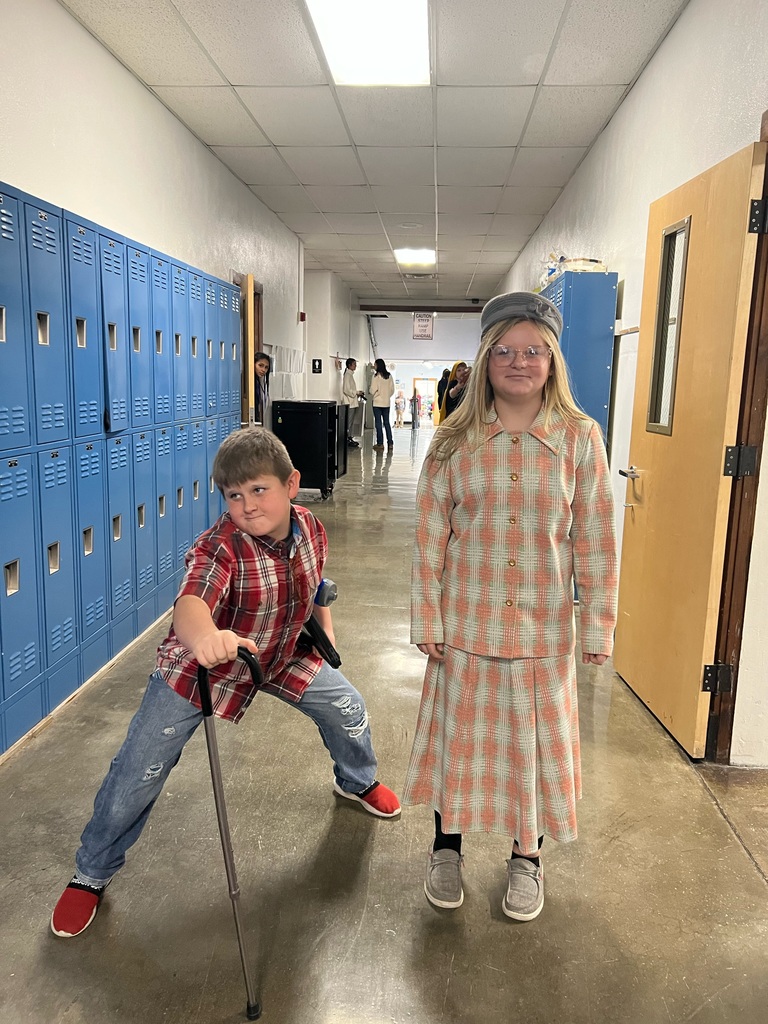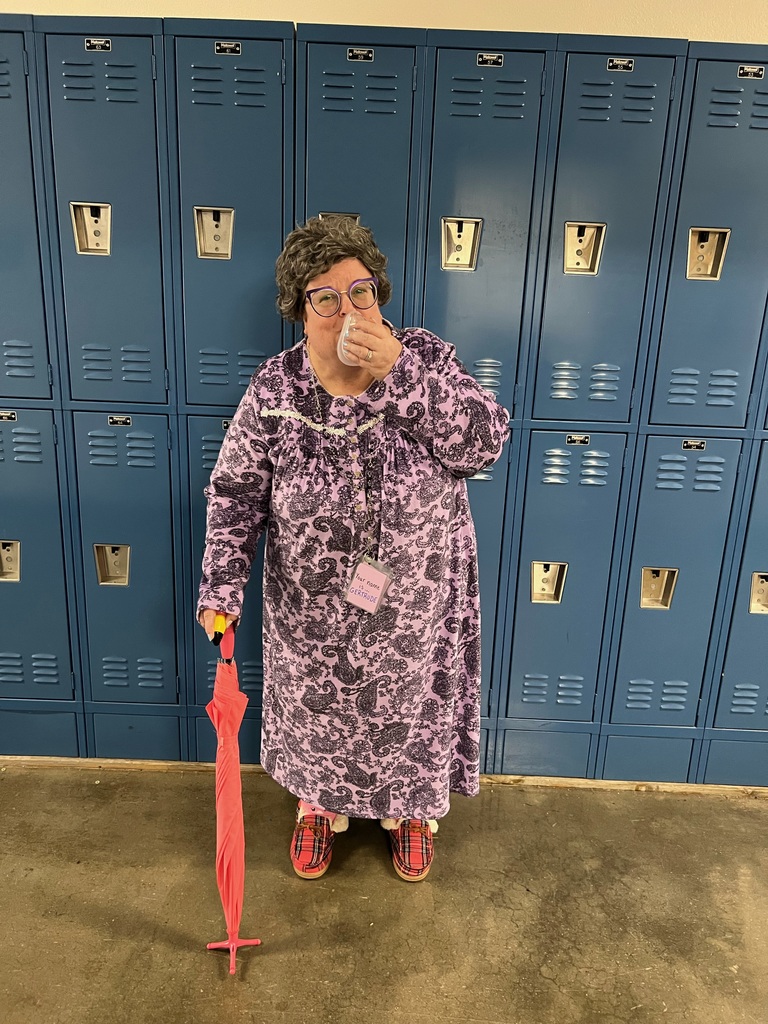 Today was Senior Citizen Day for Courtwarming Spirit Week. This group walked to & from school barefoot in the snow, uphill both ways today!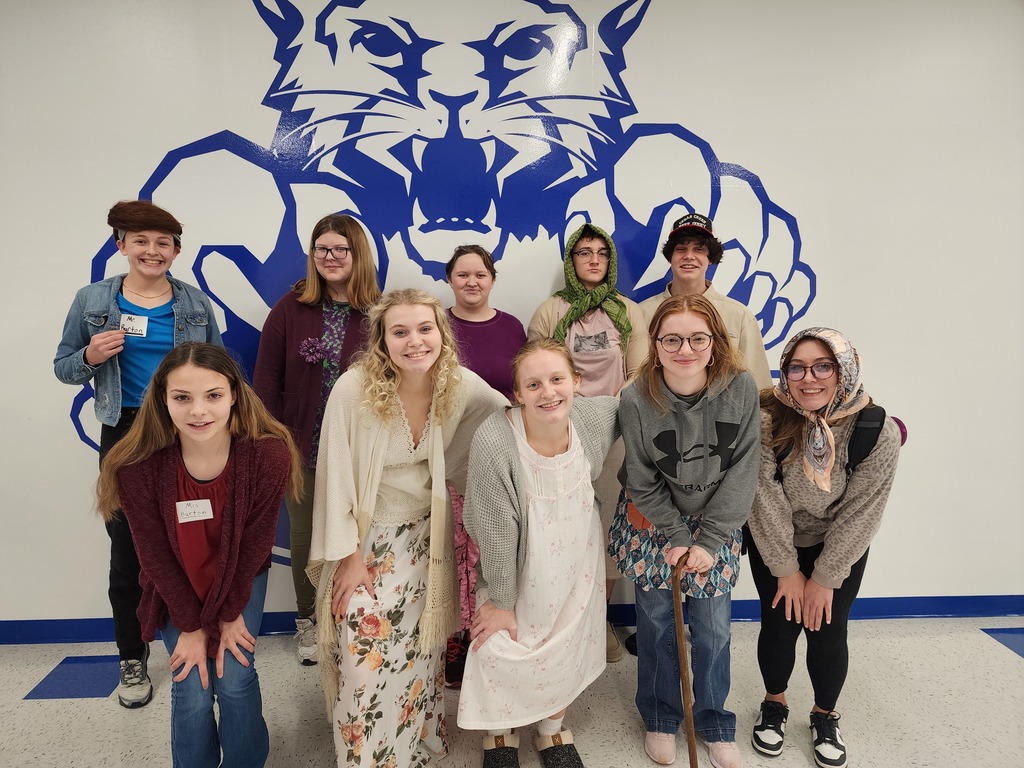 A fire alarm was set off at the elementary this afternoon, but there was no emergency. All students and staff are safe.

Project Graduation's adult prom has been updated to a new venue!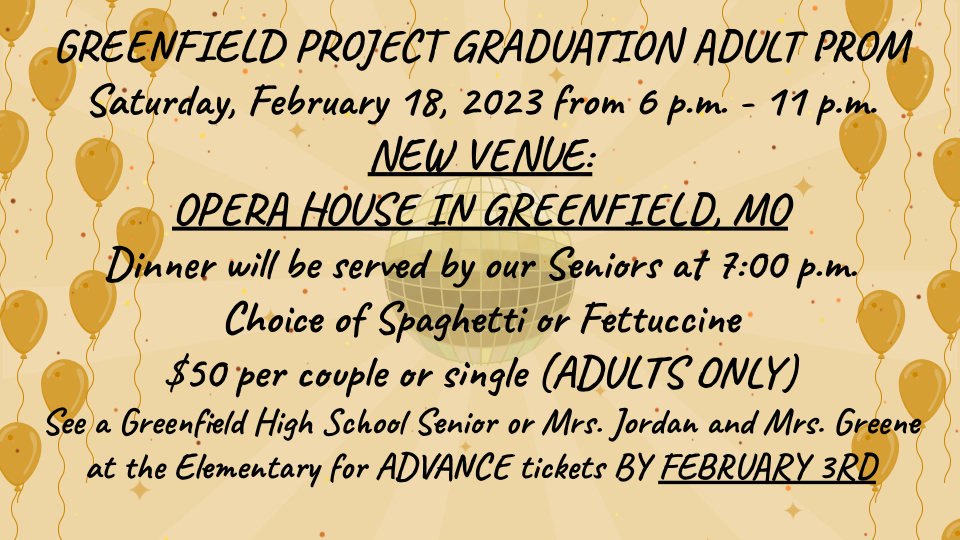 Due to winter weather, the Greenfield R-IV School District will be closed Wednesday, January 25th

Today was James and James Day! Students dressed as James Asher and James Gossett. Lots of Jameses in the hallways today!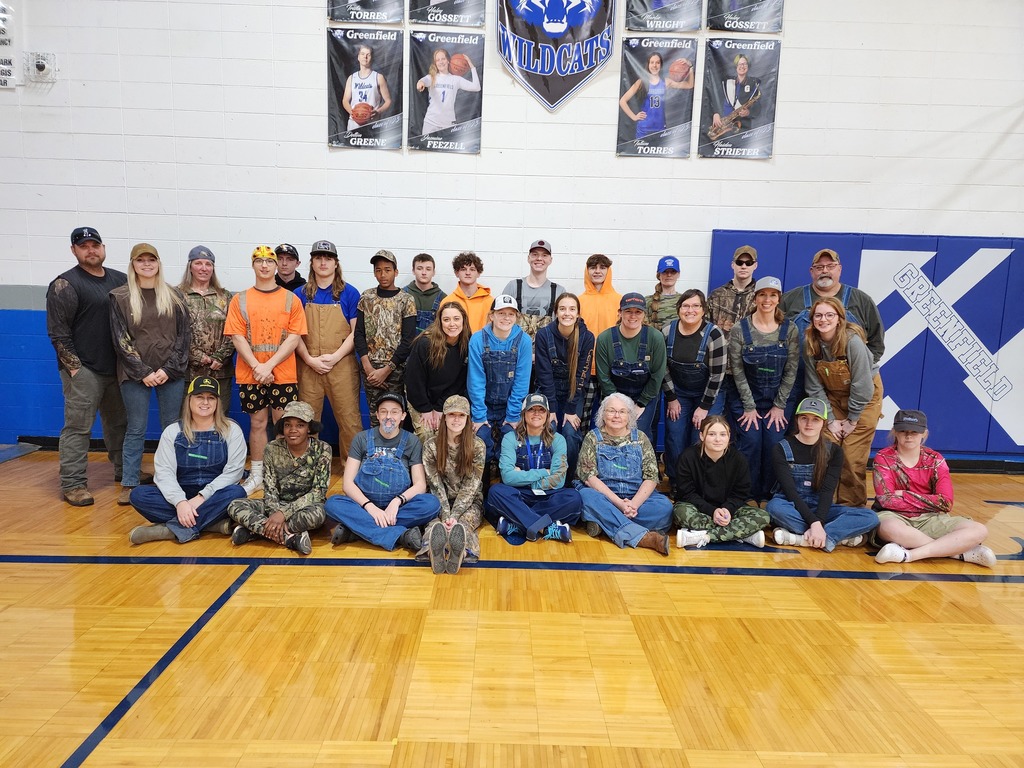 James 1 giving directions to James 2 as we celebrate James day for spirit week!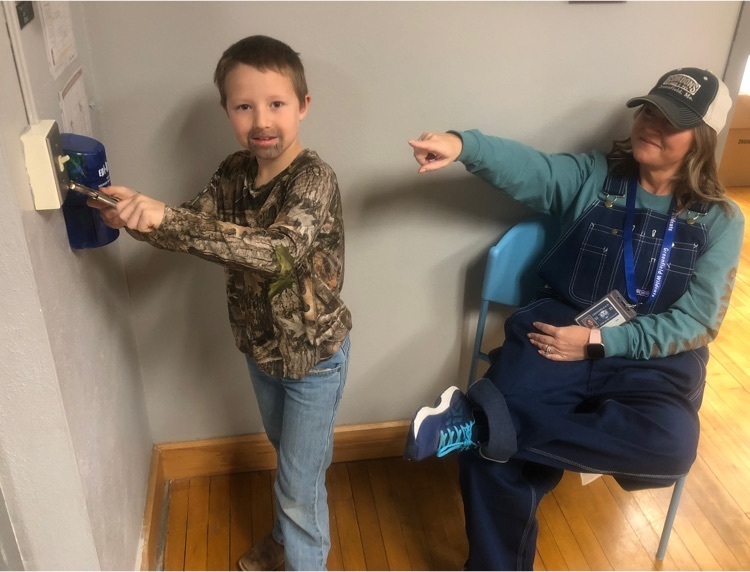 If you have not been receiving text alerts this school year as a parent, please check with your child's building secretary to make sure your number is current in our system. If it is, it's possible that you may have accidentally opted out of receiving texts from us. Our texts come from a shared number, so you may have opted out from another organization's texts and inadvertently opted out of ours as well. To fix this, text START to 98900. This will allow you to opt back in. If you have any further trouble, please contact Kristi Blankenship, Greenfield R-IV technology coordinator to troubleshoot the issue.
kblankenship@greenfieldr4.org
417-637-5321 x1333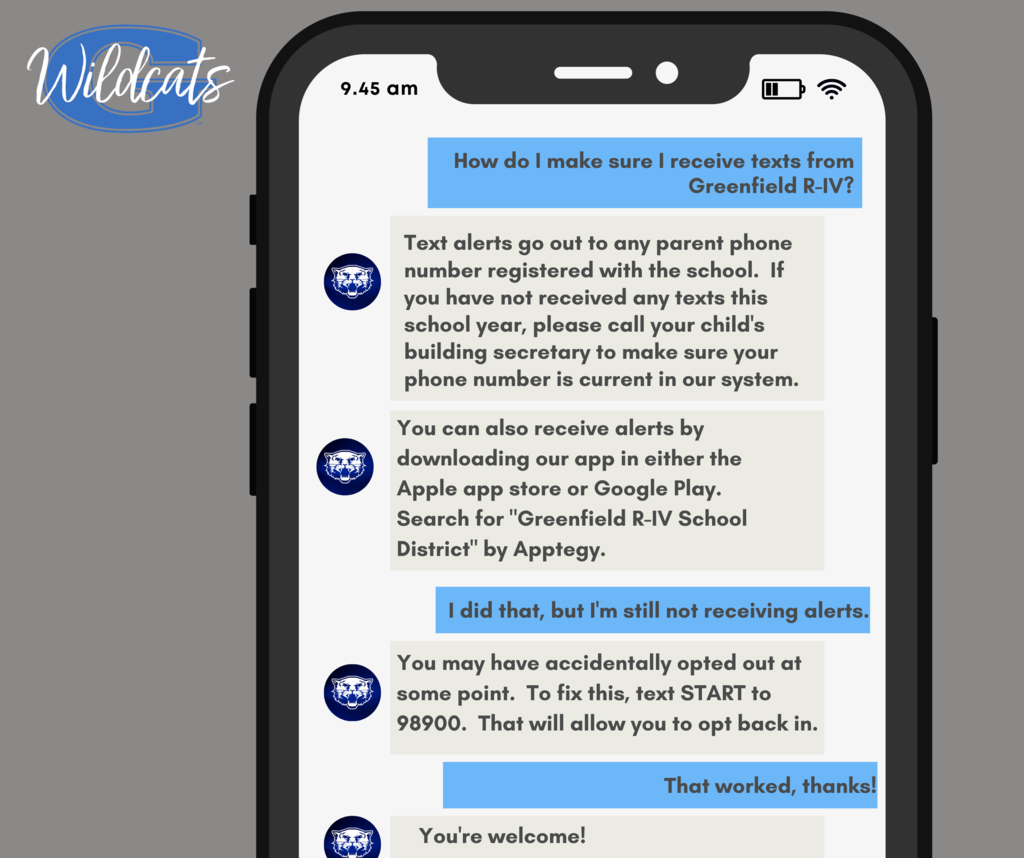 Team Kids is cancelled for tonight, January 24, 2022. If your child needs to go home in a different way than usual, please let the elementary office know as soon as possible. Thank you and stay safe!

Greenfield alumni shirts will be available for purchase during the games this Friday night, Jan. 27 from 5:30 - 8:30 PM. Shirts were made by Greenfield alumnus Wayne Wilson. Proceeds will go to GHS FBLA (Future Business Leaders of America).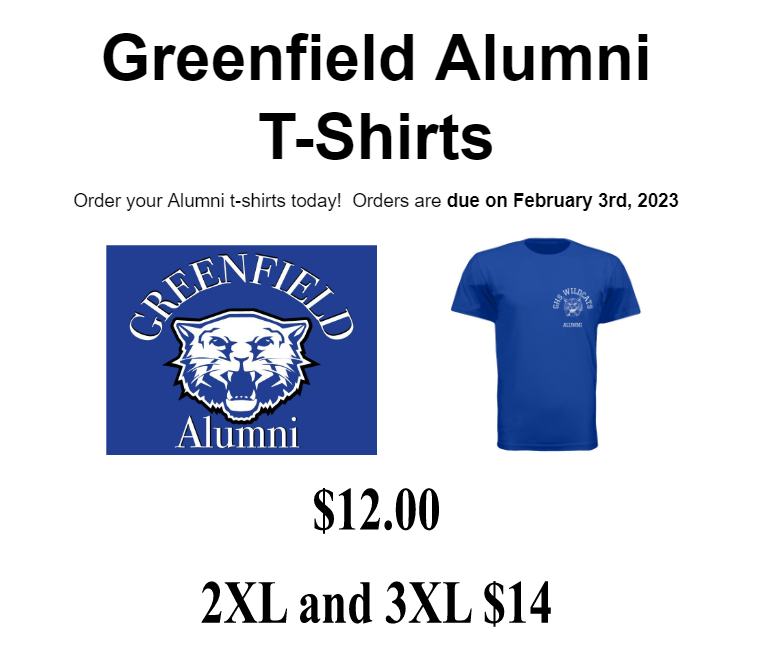 Greenfield High School and Junior High scholar bowl teams traveled to Morrisville for the annual History Bowl. Our Greenfield Blue team (Daniel Paige, Allyson Probst, Aiden Bowles, Trevor Jordan, Joel Hughes and Haiden Streiter) placed 13th in the small school division out of 30. Our junior high teams learned a lot about how to approach this tournament and are aiming to be ready to get em next year. Overall, great fun was had by all. Great job Scholar Squad!