Several students in Mrs. Renee Burton's English class have been chosen for publication in an anthology by Creative Communication. Outstanding student writers who were chosen for this honor include: Kayleigh Back, Madalyn Back, Michelle Bjorlokken, Cailey Boyd, Kaydee Mann, Peyton Marshall, Adalynn O'Connor, Kyleigh Robinson, Jonathan Schmidt, and Briar Wallen.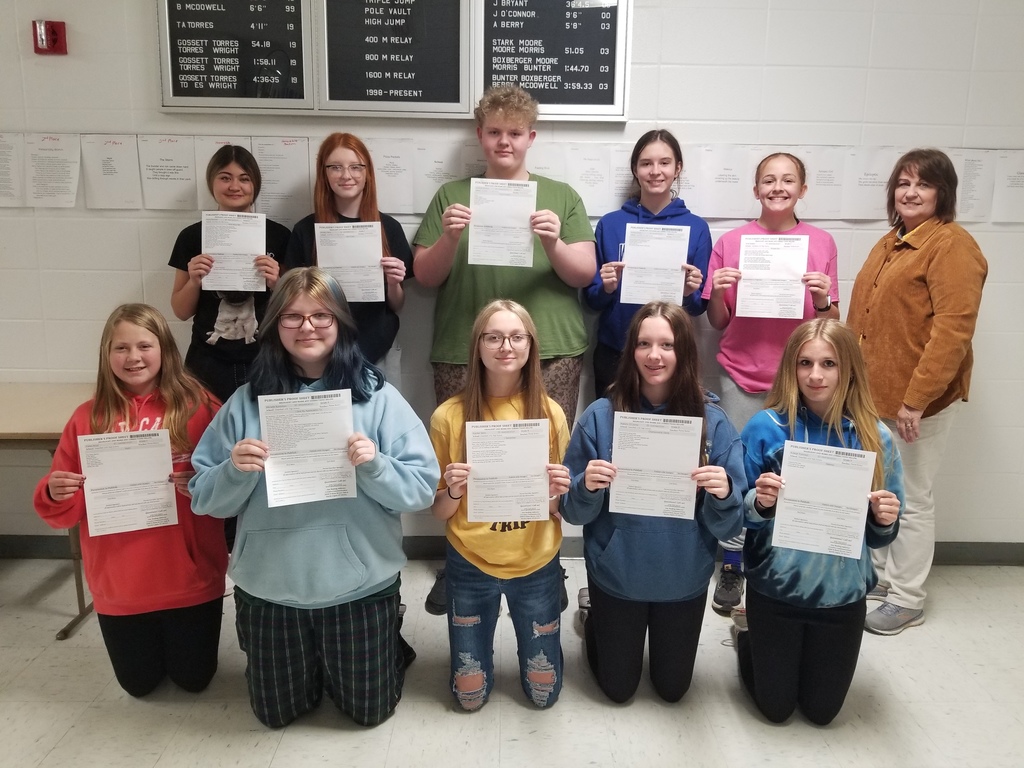 Thank you!!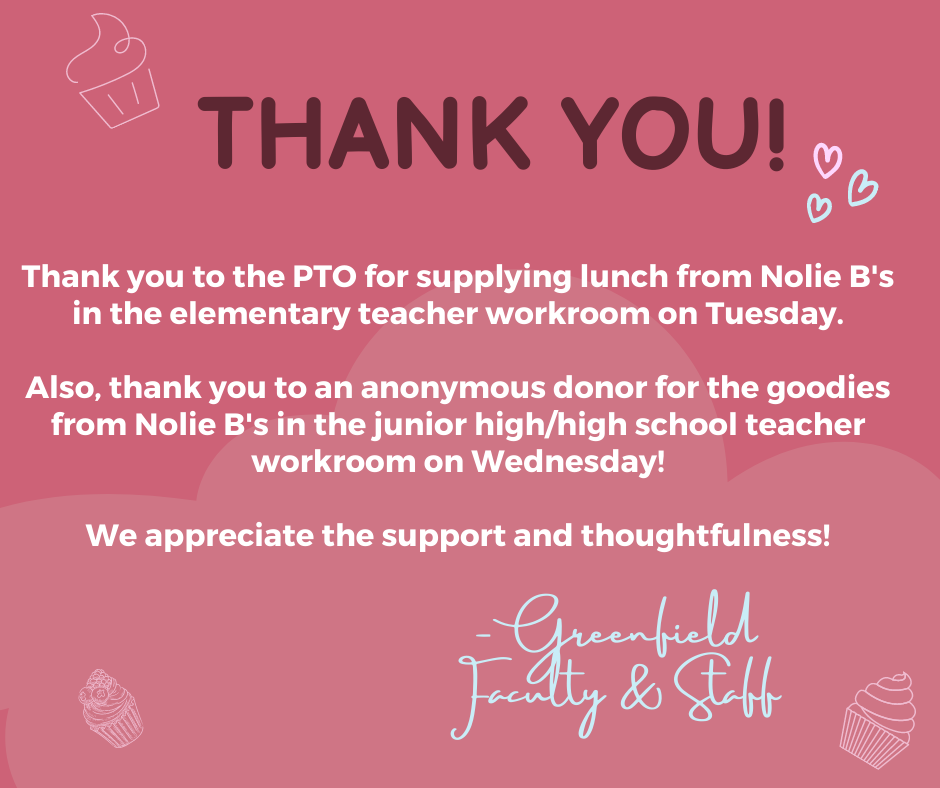 Join us in walking or biking to school tomorrow morning! The Dade County Health Department is supplying water bottles and granola bars in front of the school for participants. Come see Nurse Natasha & Rochelle Renkoski from the Live Well Gym! We ask that walkers and bikers only enter the front of the school (doors open at 7:30am). Please be safe, use sidewalks and watch out for traffic before crossing any roads!

The Greenfield R-IV Baccalaureate will be held on May 11, 2022 at 7:00 PM.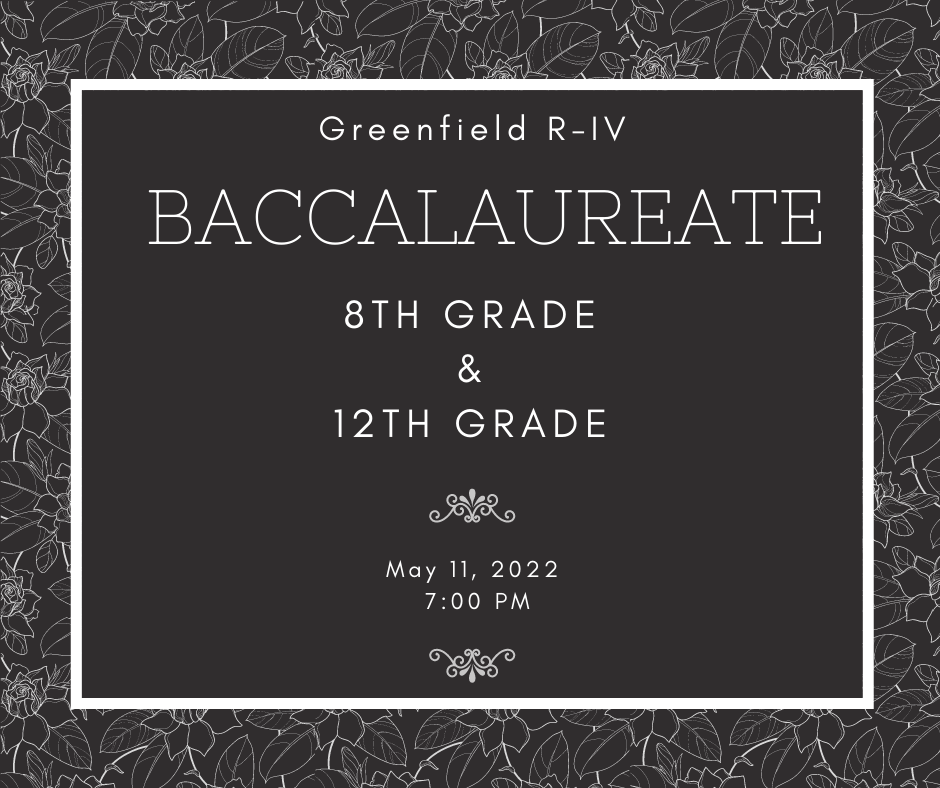 The athletic banquet will be held on May 4, 2022 at 6:00 PM.

The Miller Baseball Invitational games have been rescheduled due to field conditions. See the image for the updated schedule. Let's go #W1ldcats!!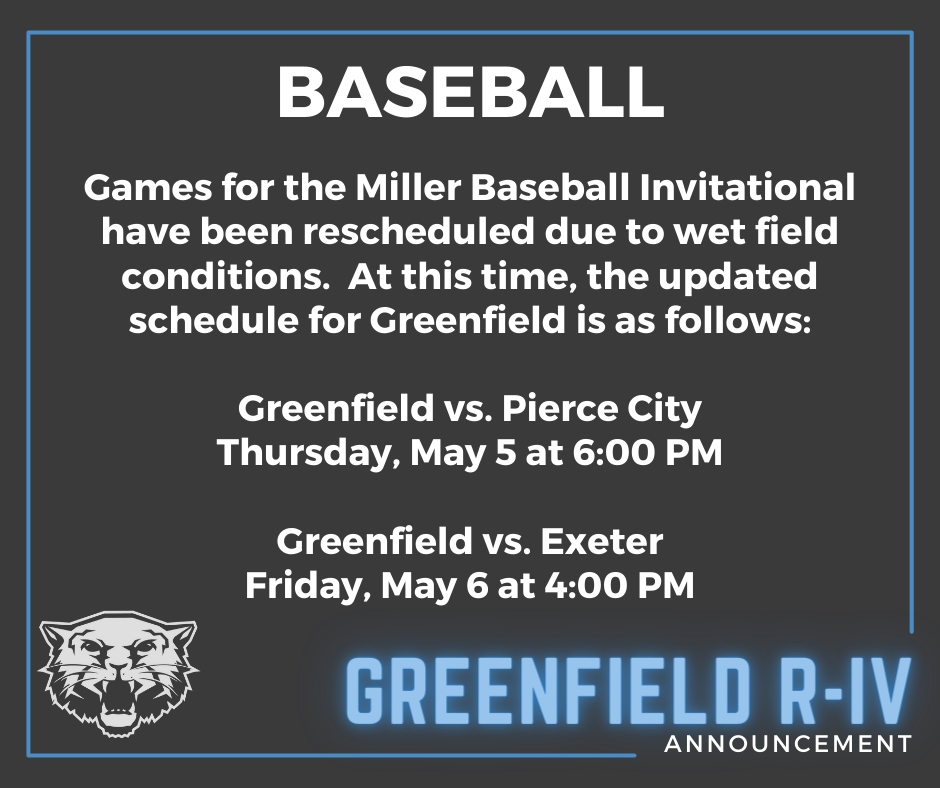 The Greenfield FFA Chapter is having their annual banquet on Thursday, May 12 at 6:30 PM. Please RSVP by phone by May 6. See image for more details.

The students in Mrs. McCready's Nutrition and Wellness class had the opportunity to prepare and sample recipes made with lamb meat. The lamb was purchased through a grant from the Missouri Sheep Merchandising Council and was supplied by Sunny Lane Farms of Lockwood. The students tried the lamb during a world foods unit which started with classically prepared roasted leg of lamb (Greece) and ended with lamb tacos (Mexico).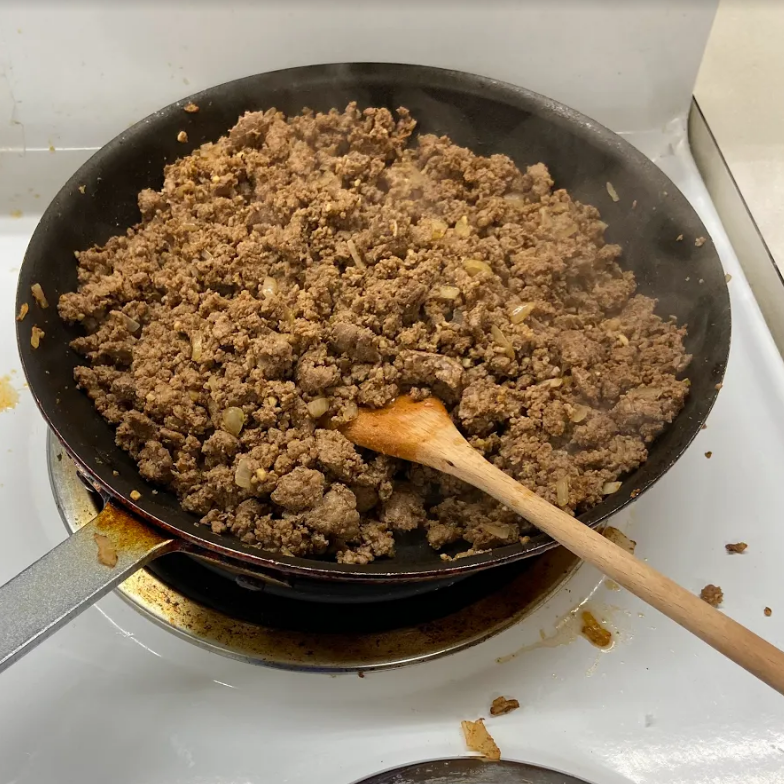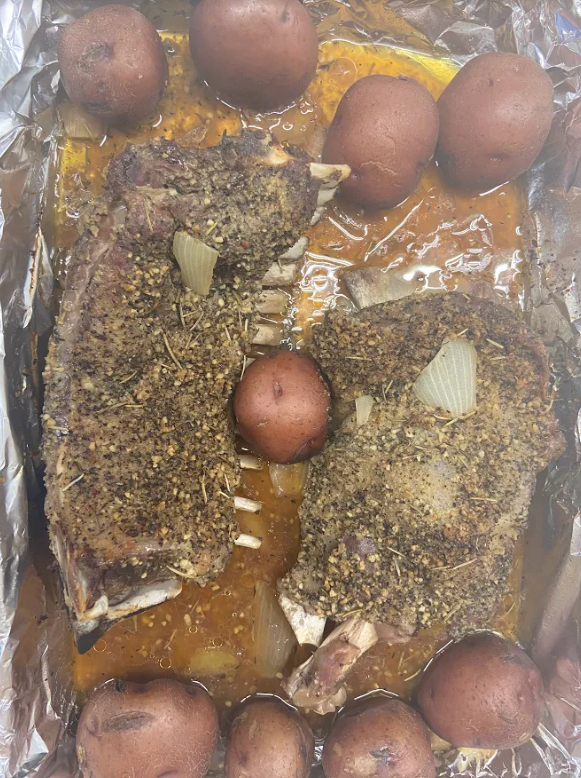 Pictures from the senior trip!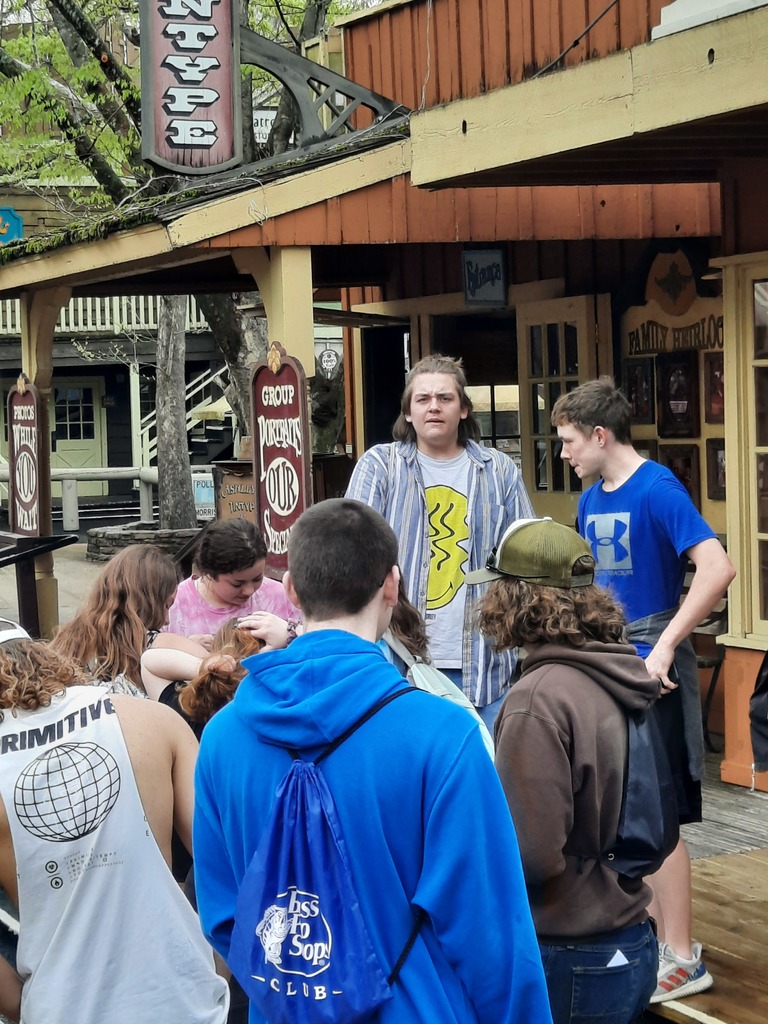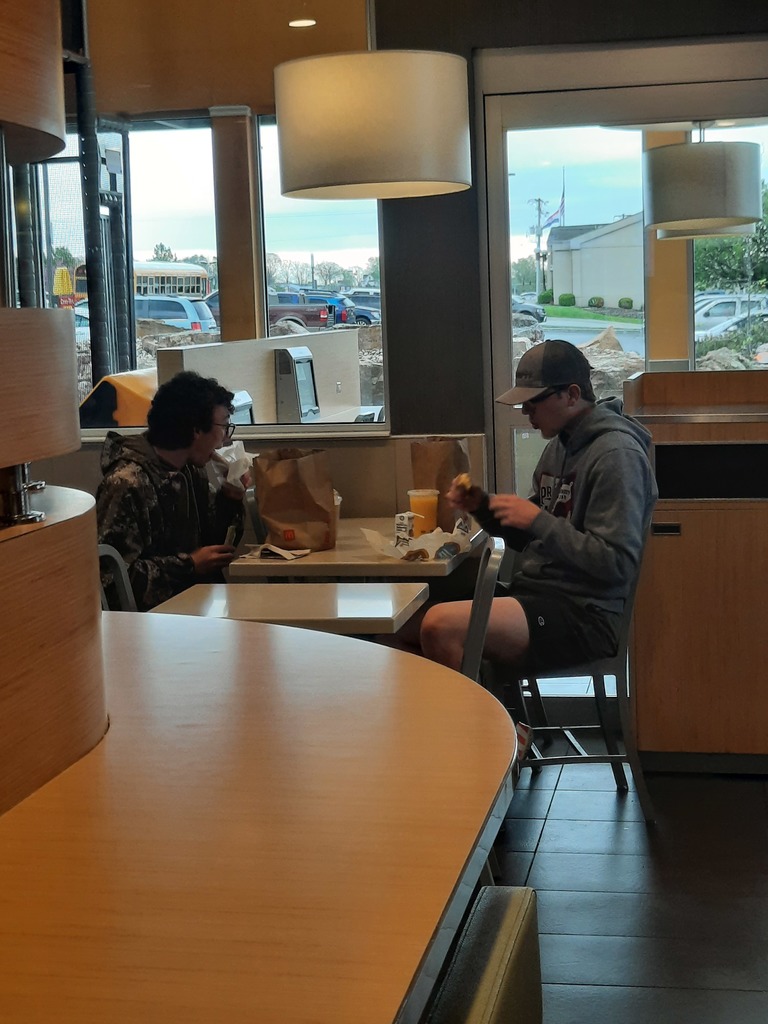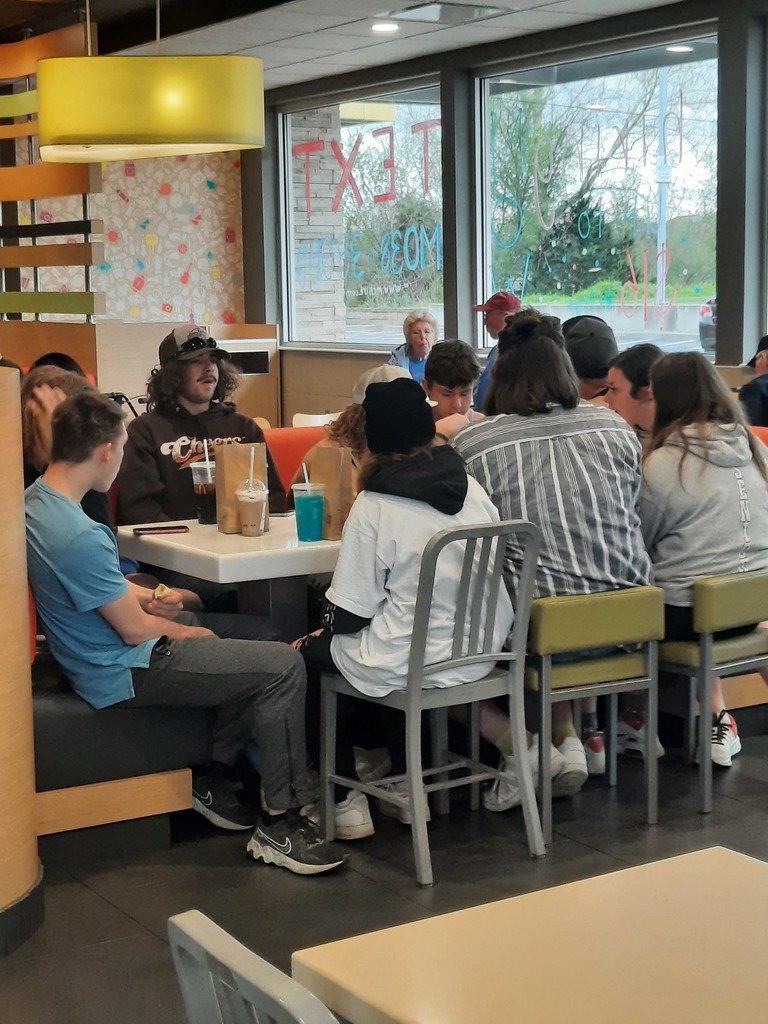 Today's baseball game vs. Fairplay will now be played at Greenfield. The game starts at 4:30. Let's go #W1ldcats!!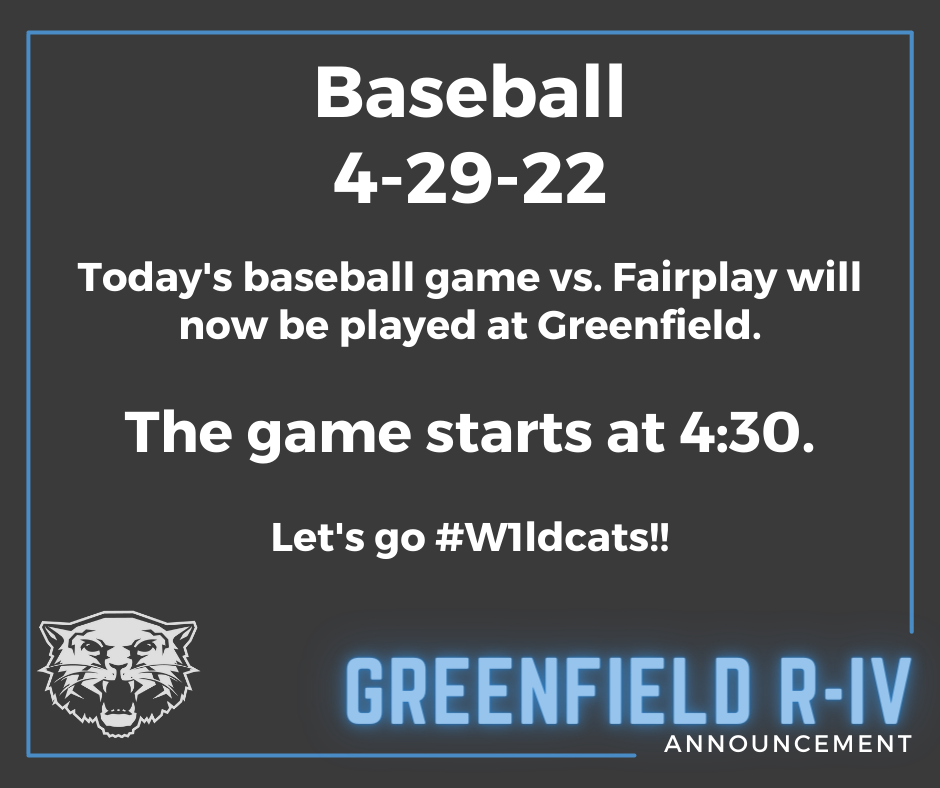 The Greenfield R-IV art show is coming on Saturday May 7. Come see artwork from all grade levels! #W1ldcats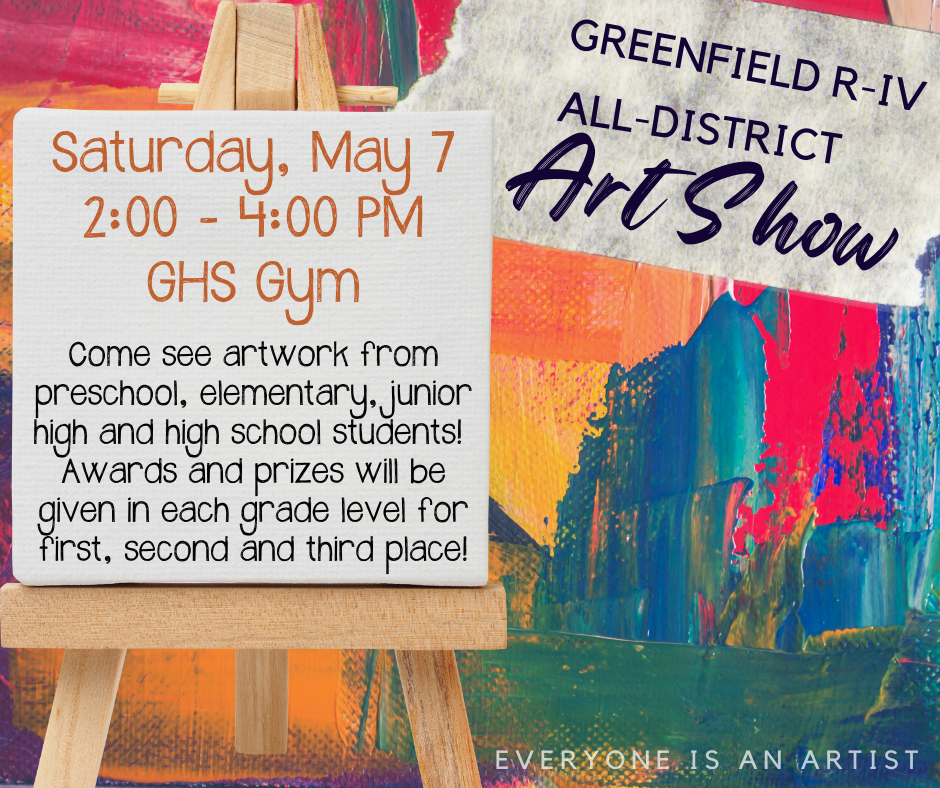 MAP testing begins Tuesday, May 3. Here are some tips to help students do their best!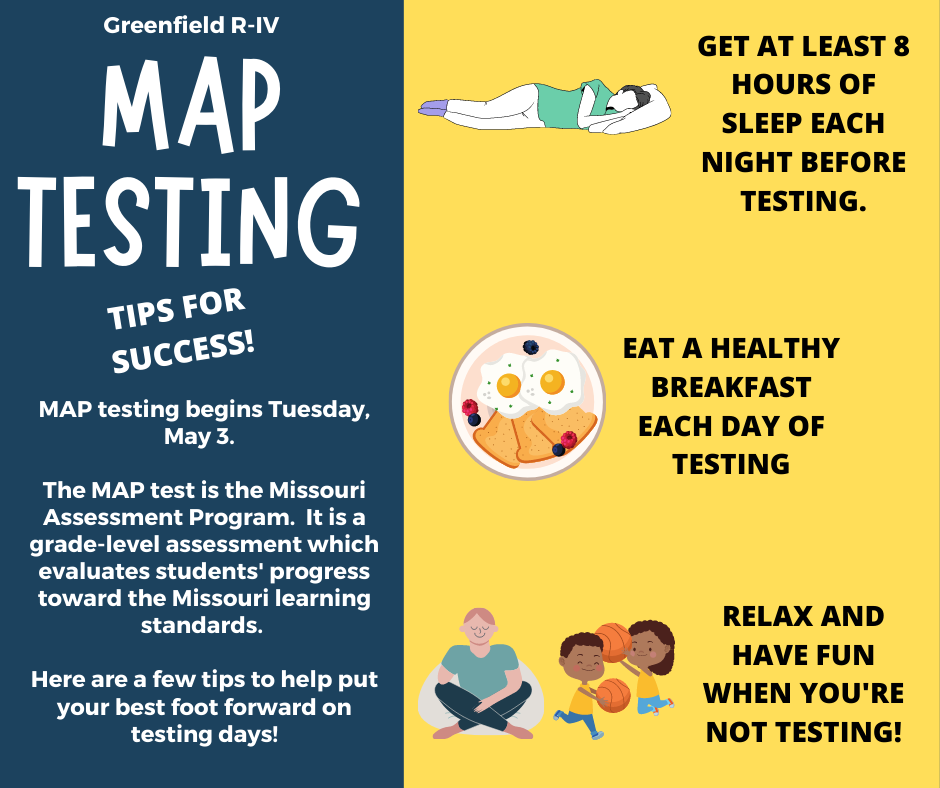 Congratulations to the following students on being accepted to Boys State! This is an educational program for students to learn governmental processes through hands-on participatory projects. Colton Watson Remy Watson Aiden Bowles Daniel Paige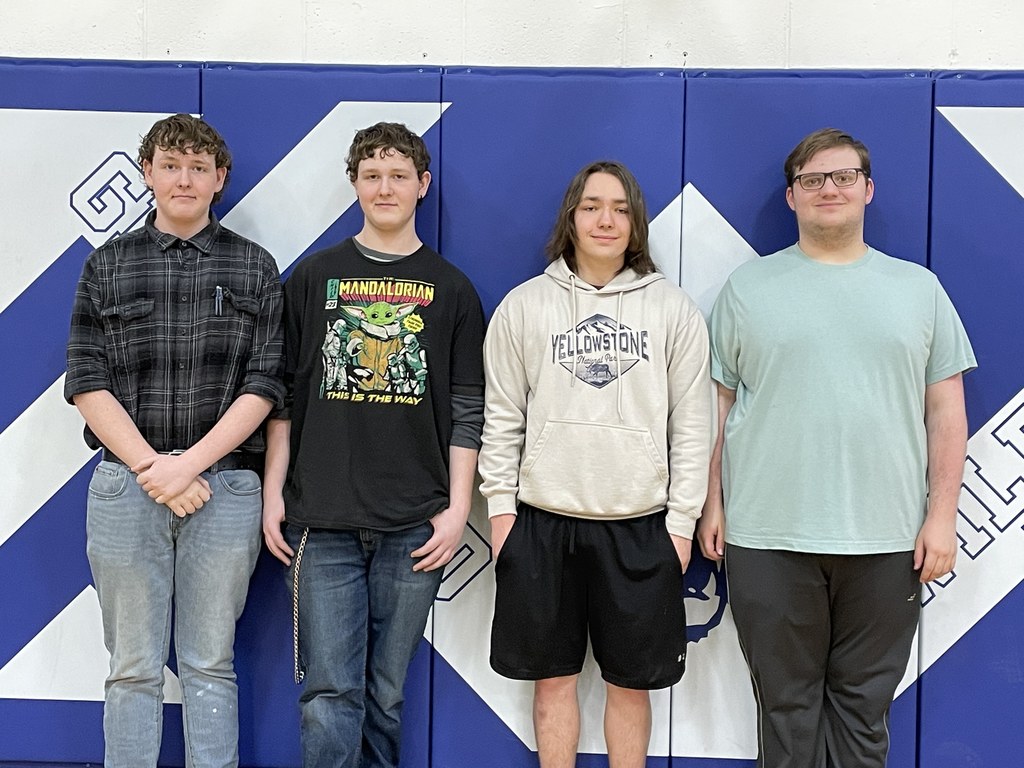 Congratulations to the following students for being accepted into the vo tech program at Lamar: Jake Julian Alan Ritchie Xander Vaughn Marshall Robertson McKenzie Thorpe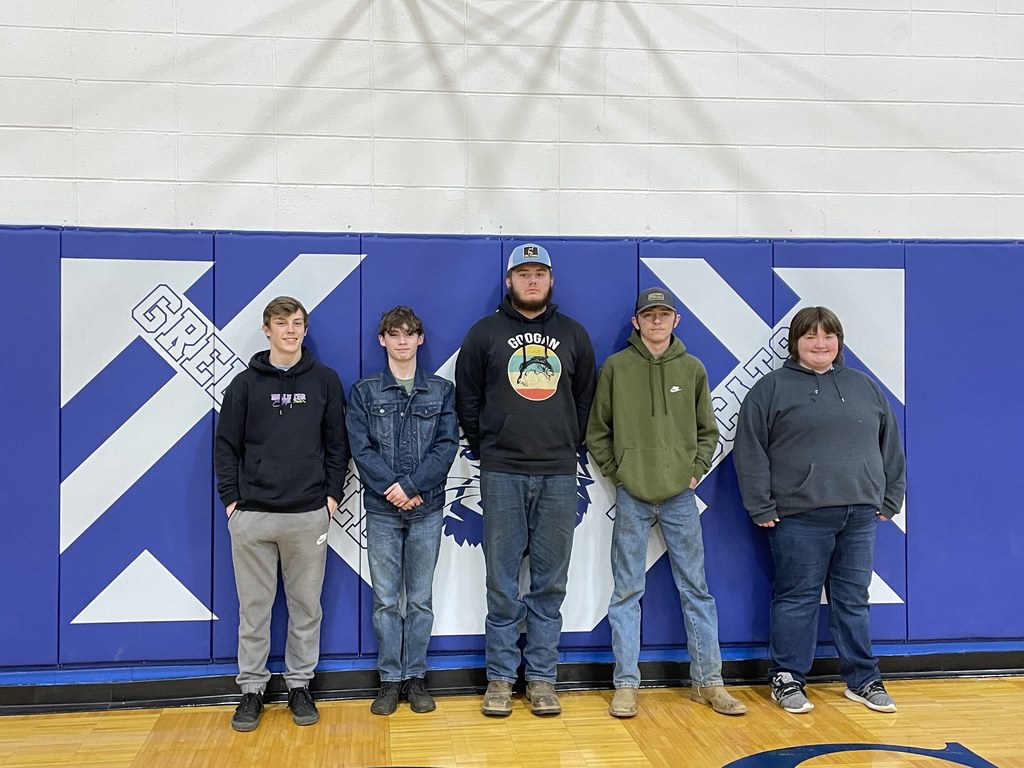 Have you noticed the beautiful flowers by the courthouse? They come courtesy of Mr. Fizette's Crop Science class at GHS. They planted flowers grown in the school greenhouse in the planters at the courthouse entrances and the veterans memorial wall. Thank you, #W1ldcats!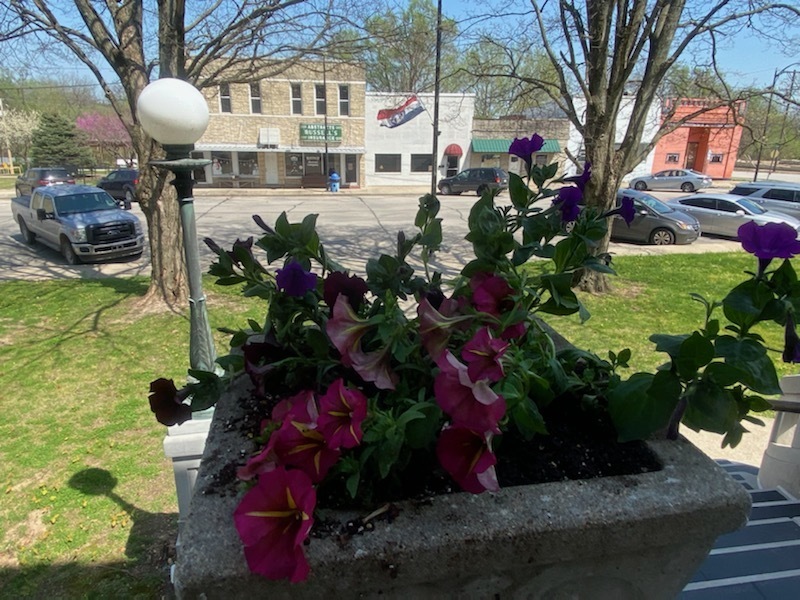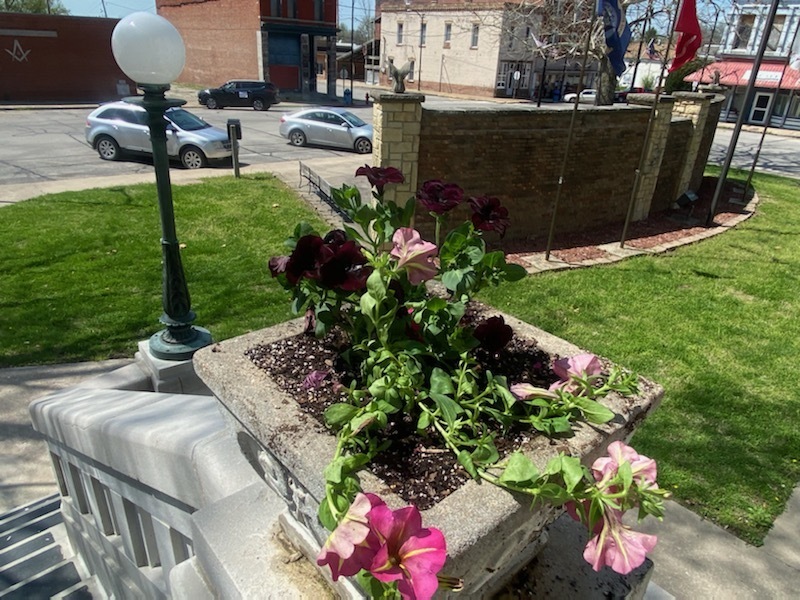 The Greenfield High School Band performed their concert, "In Space" for elementary grades 3-6. The students enjoyed the performance and the band sounded great!

Today's JH track meet has been canceled. It will not be made up. This brings the season to a close. Great season, #W1ldcats!!

The Greenfield High School Band played at the nursing home on Friday. Following their concert, they had lunch at Reds, then performed an additional concert for the elementary students.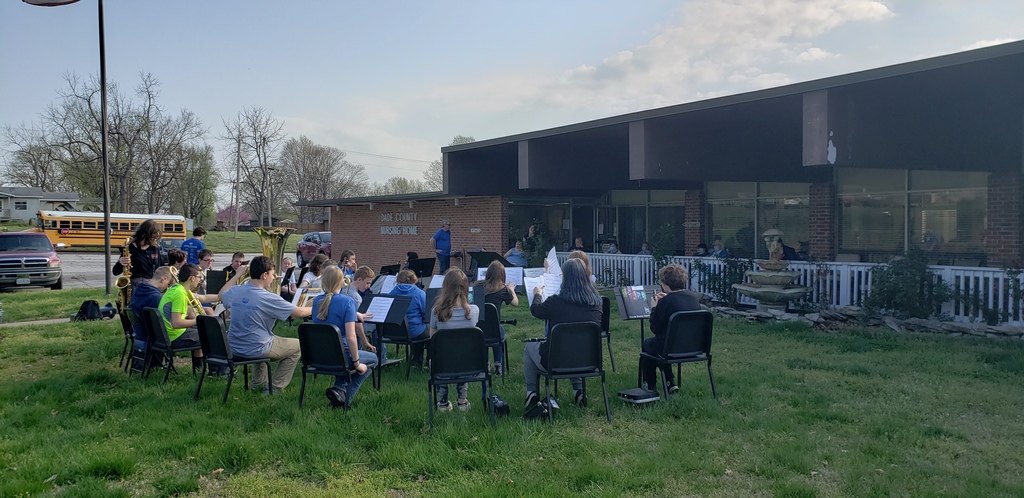 After reading the novel Poppy by Avi, 4th Grade Students dissected owl pellets to find out what the villain owl, Mr. Ocax, had been eating for dinner.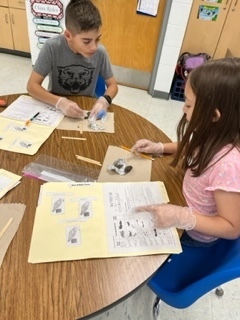 Last night, our band and choir students performed. Students were under the direction of Mr. Elery and Ms. McCoy. Great job, musicians!