The Greenfield R-IV Senior Tea for graduating senior girls and the Masonic Lodge lunch for graduating senior boys will take place on April 20.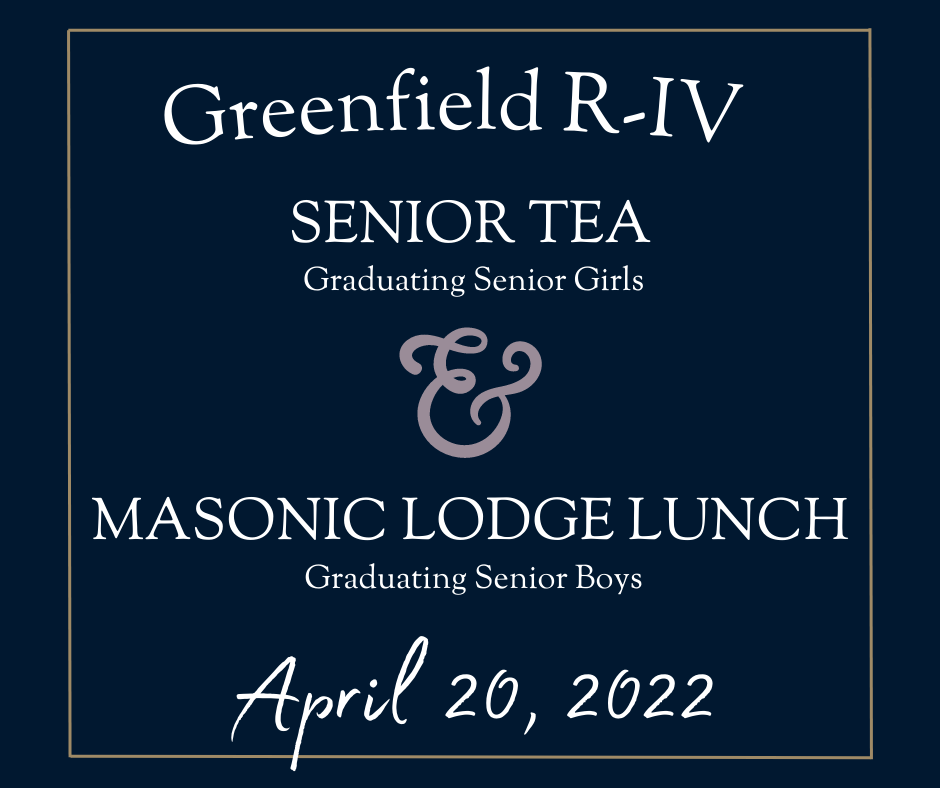 Greenfield High School FBLA members bound for the State Leadership Conference! Today, Joseph Land presented his computer game and simulation project while the upperclassmen toured Missouri State Business Department. Students also attended a leadership seminar and went to a college and career fair. #W1ldcats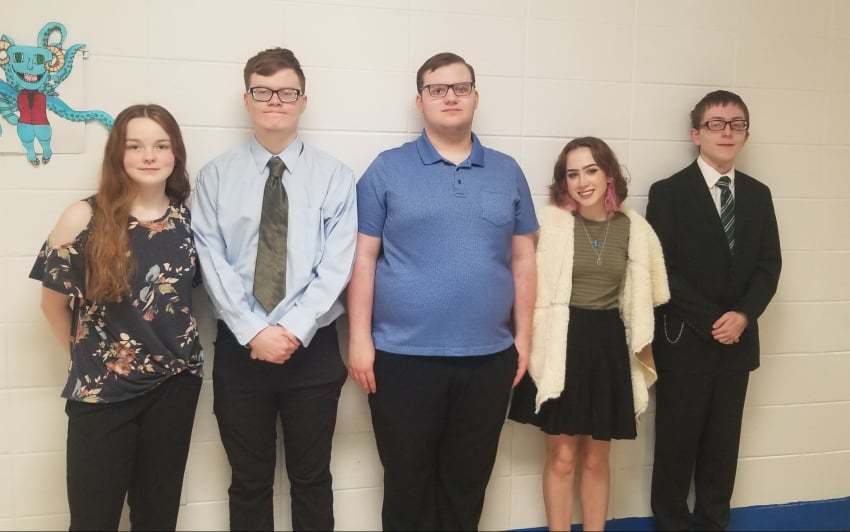 Today's baseball game has been canceled.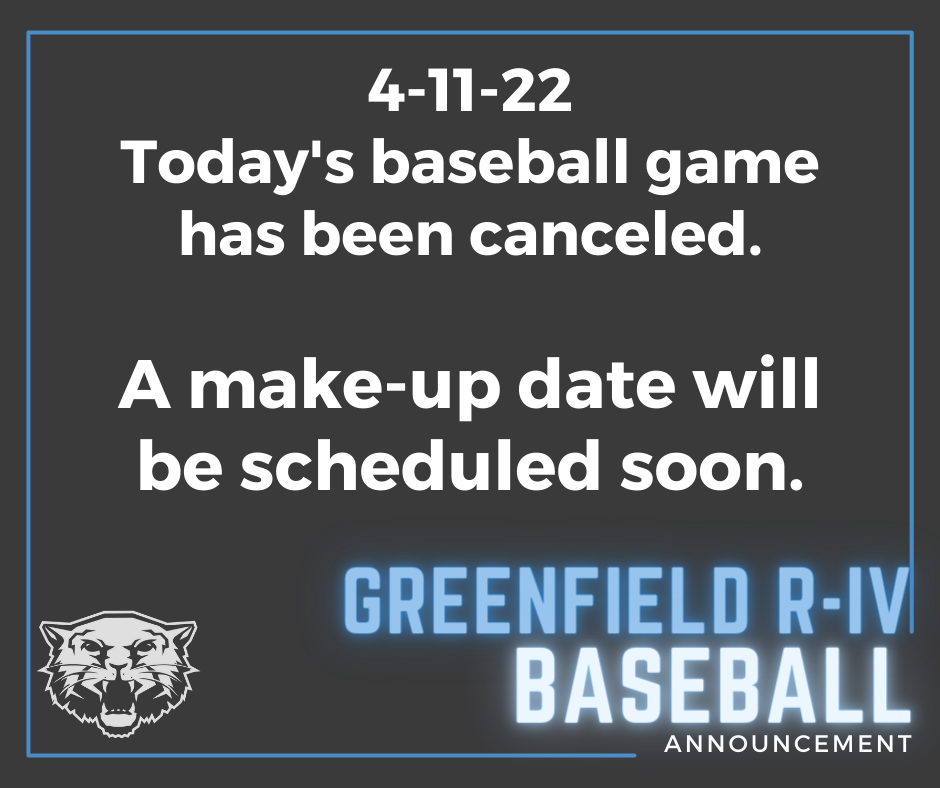 Spring Sports picture day is April 20. Picture forms are available in the HS office, or you may go to mylifetouch.com and use code: EVTHRRZSM This is for JH/HS track and HS baseball.

Mrs. Jones taught Ms. Buckner's first grade class how to make a pop up bunny. They did a great job following directions and the steps to make these successfully!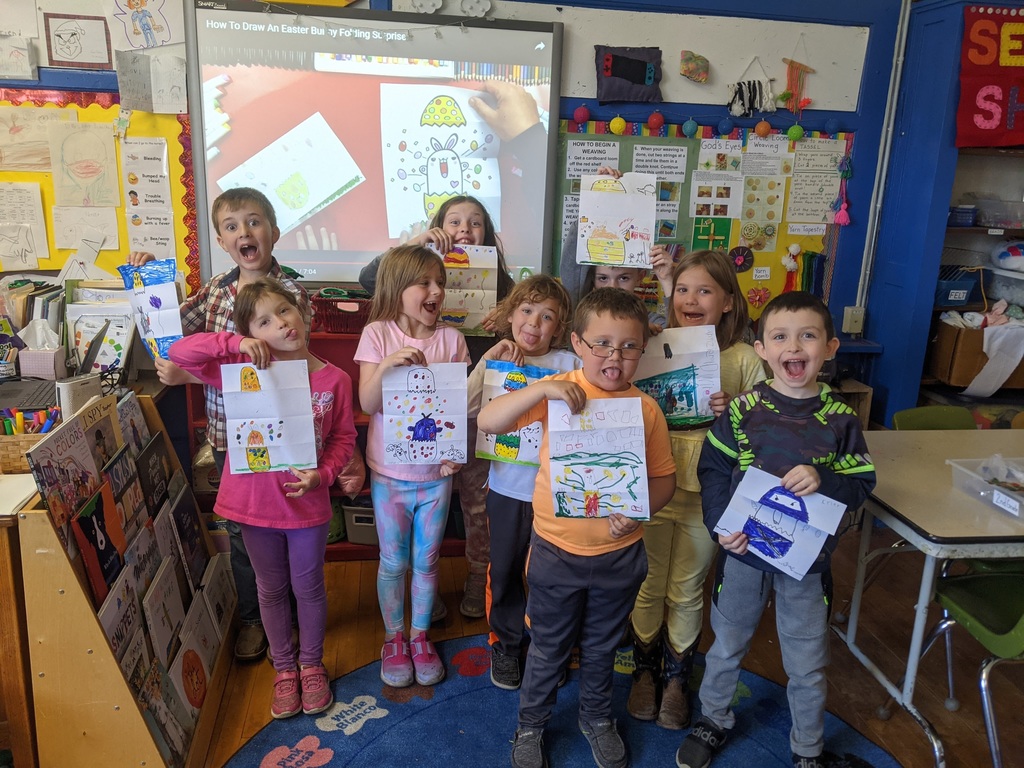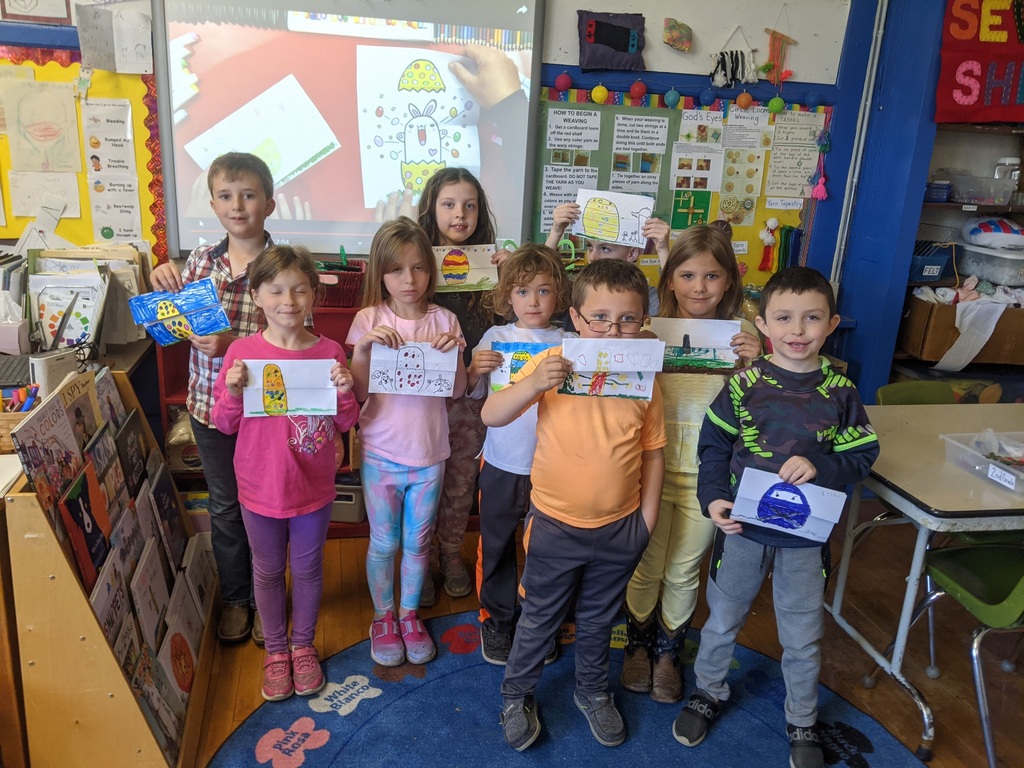 Miss Sappington's class practiced being scientists and investigated some vegetables. Students searched for seeds in each item and decided if it was a scientific fruit or a scientific vegetable.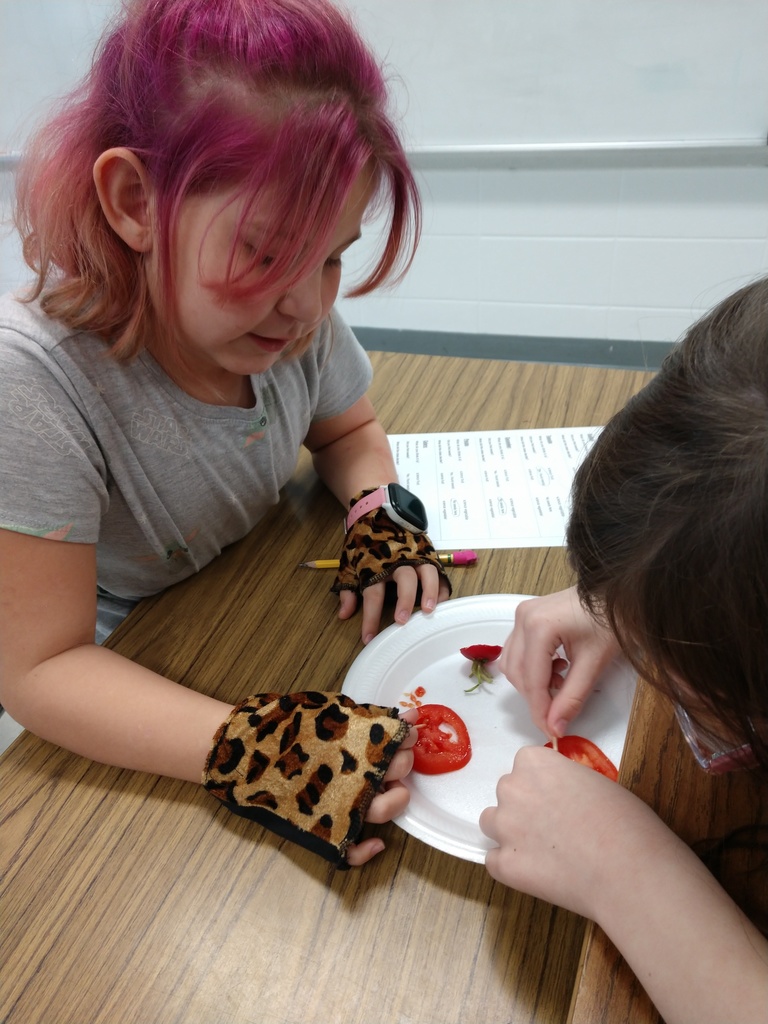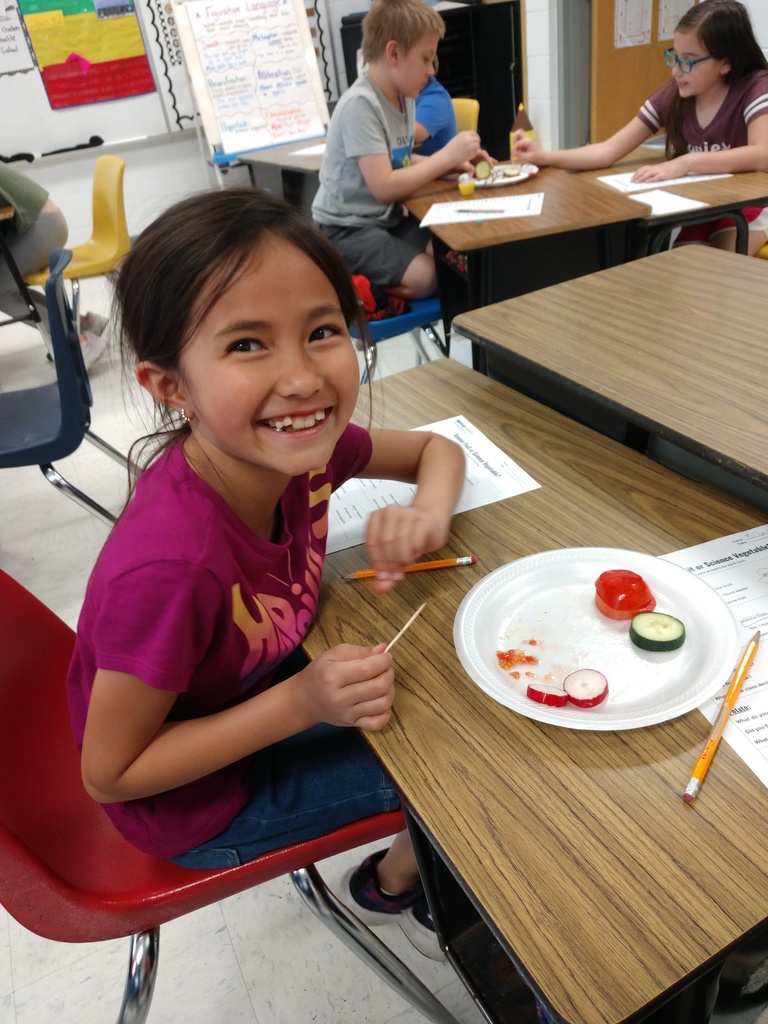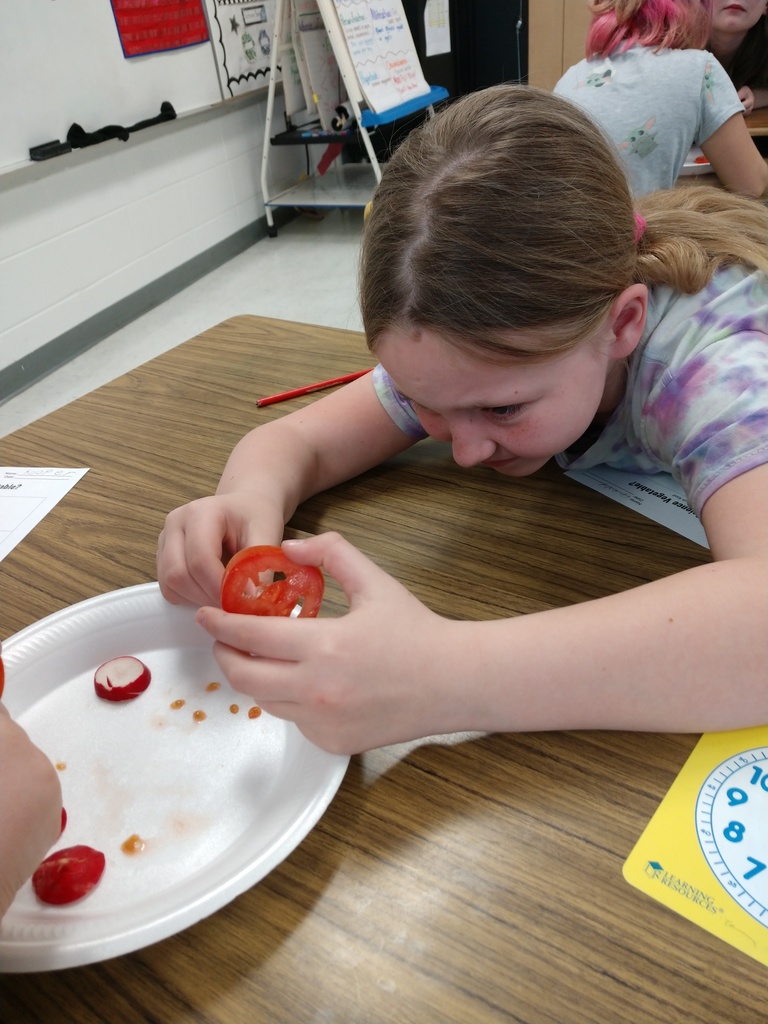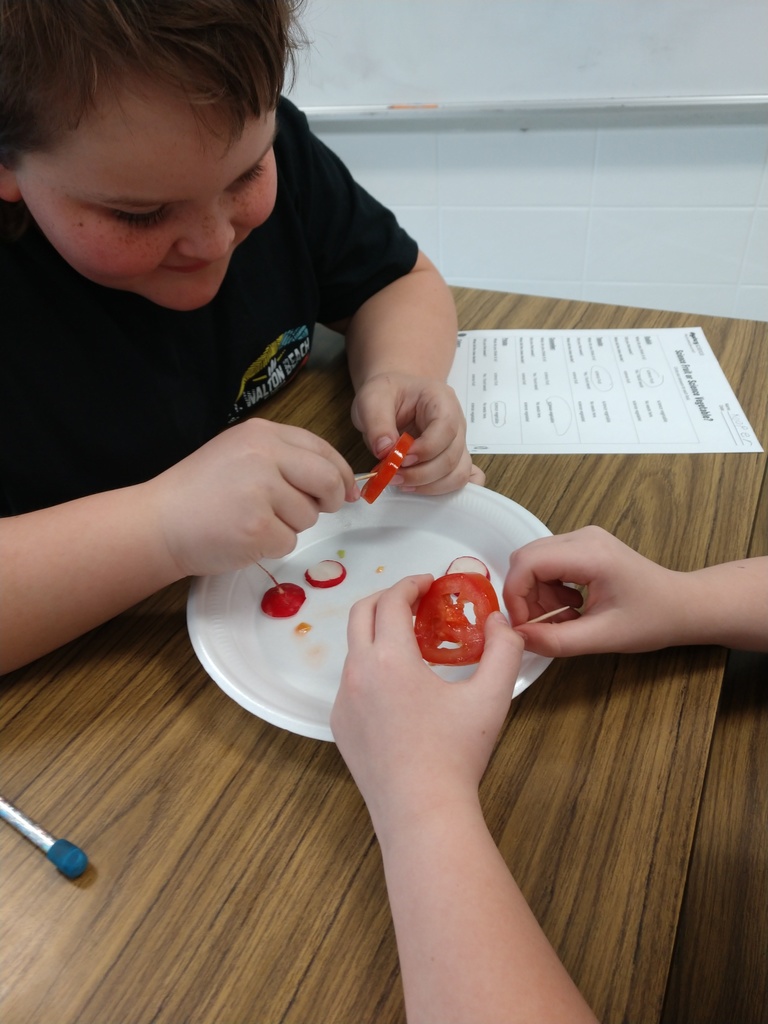 Mrs. Hickman's 6th Grade Class recently completed a novel study over Hoot by Carl Hiaasen. Hoot is a novel that challenges readers to think about how they not only treat others, but the nature that surrounds them. The setting for the book takes place at a future building site of Mother Paula's Pancake House, a renowned breakfast chain. The construction endangers several burrowing owls that are located at the building site, thus a wild adventure ensues with a group of friends taking action to save the species. To celebrate, the class enjoyed individual short stacks and watched the film!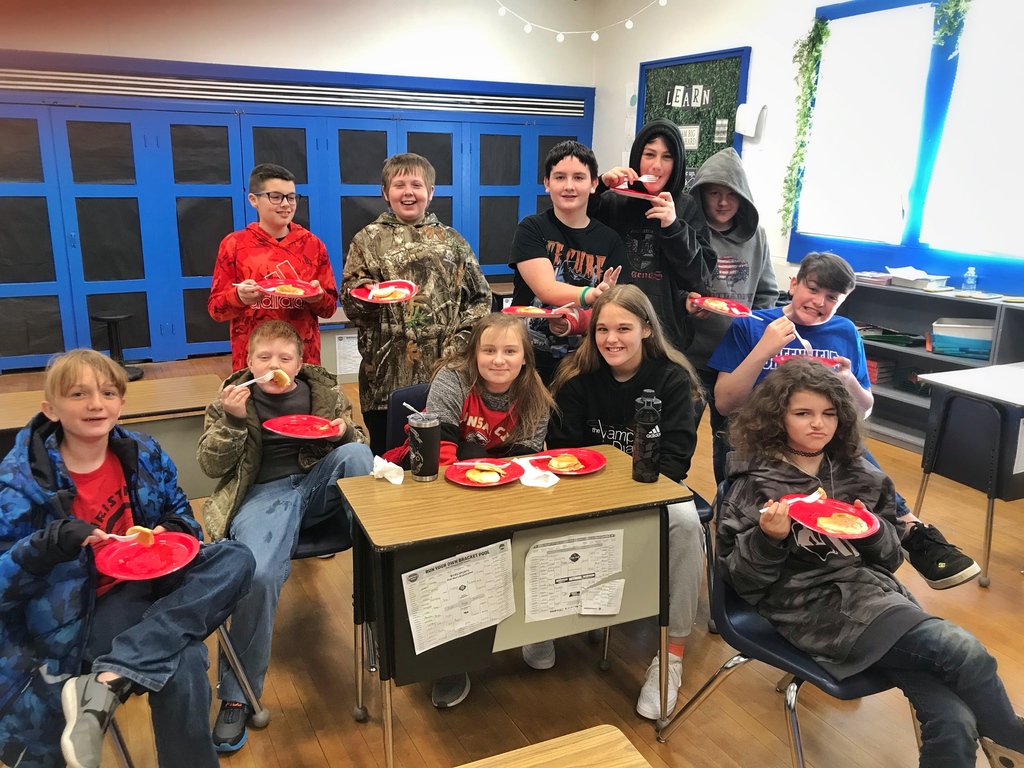 Today's baseball game will be rescheduled.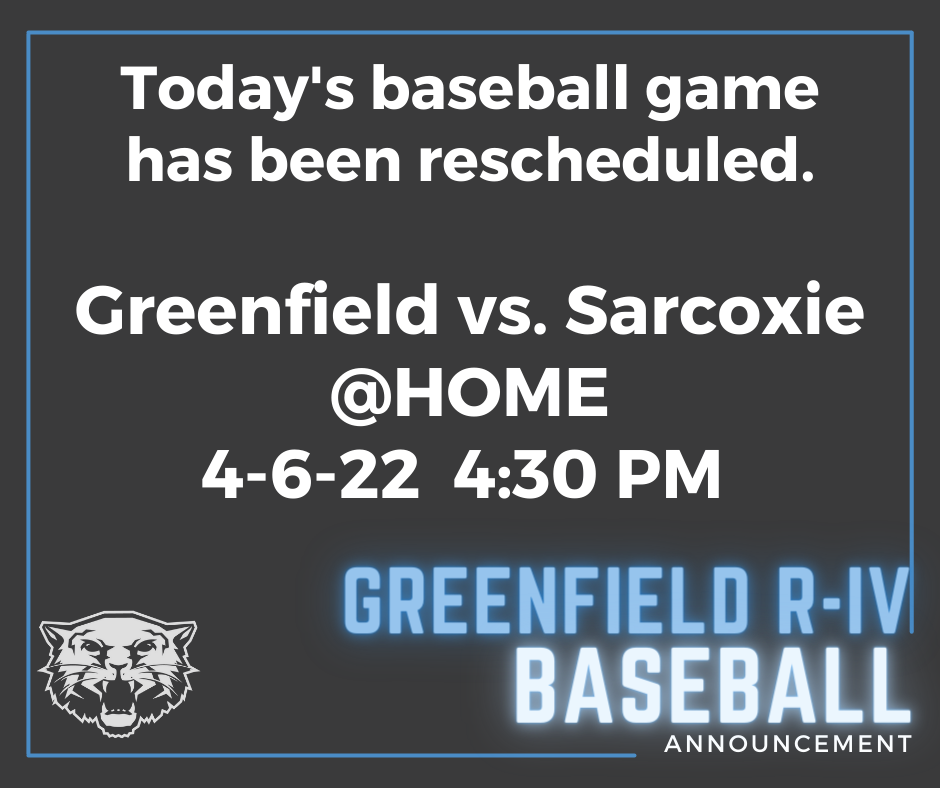 Elementary Reminder: Donuts with Dudes Friday, April 1, 2022 7:30 am in the old gym

We would like your feedback regarding interest in summer school at Greenfield Elementary. Students in grades Kindergarten-7th grade for the 2022-2023 school year are eligible to attend. Please fill out the following form to help us plan.
https://forms.gle/8BbcoLTrLsmWtQRf6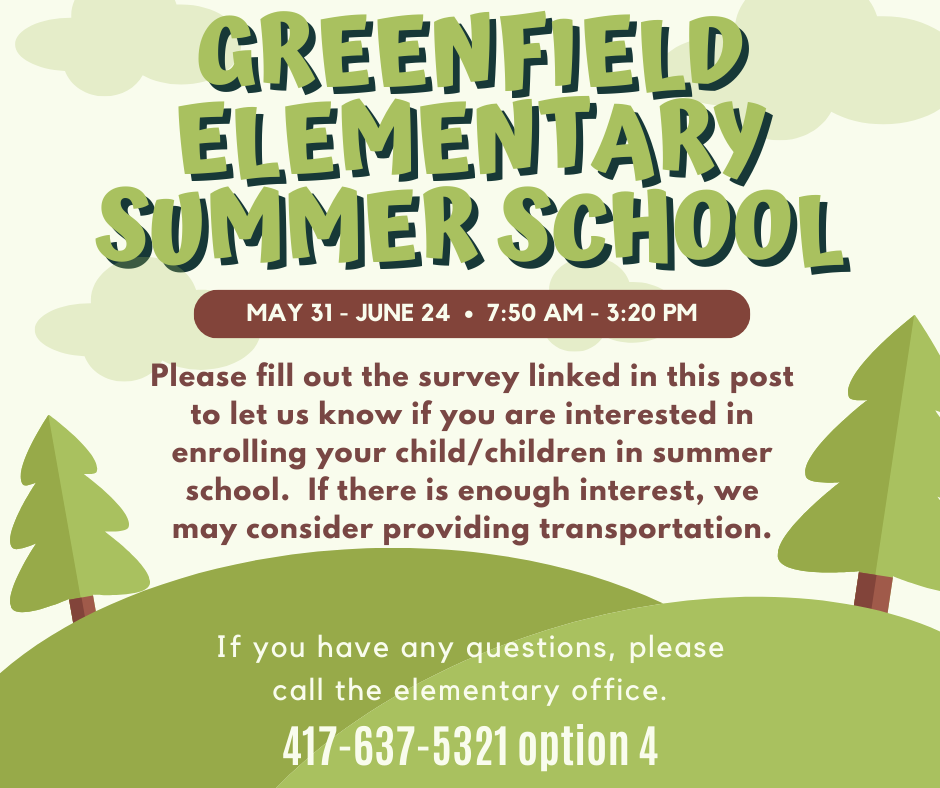 Some of our Lady #W1ldcats made a 3-second improvement from last year's 4x100 Stockton warm up meet. Last year's time clocked in at 56.93. This year's time was 53.96! They are going to do amazing things this year in relays, sprints, jumps, and middle distance! Let's go!!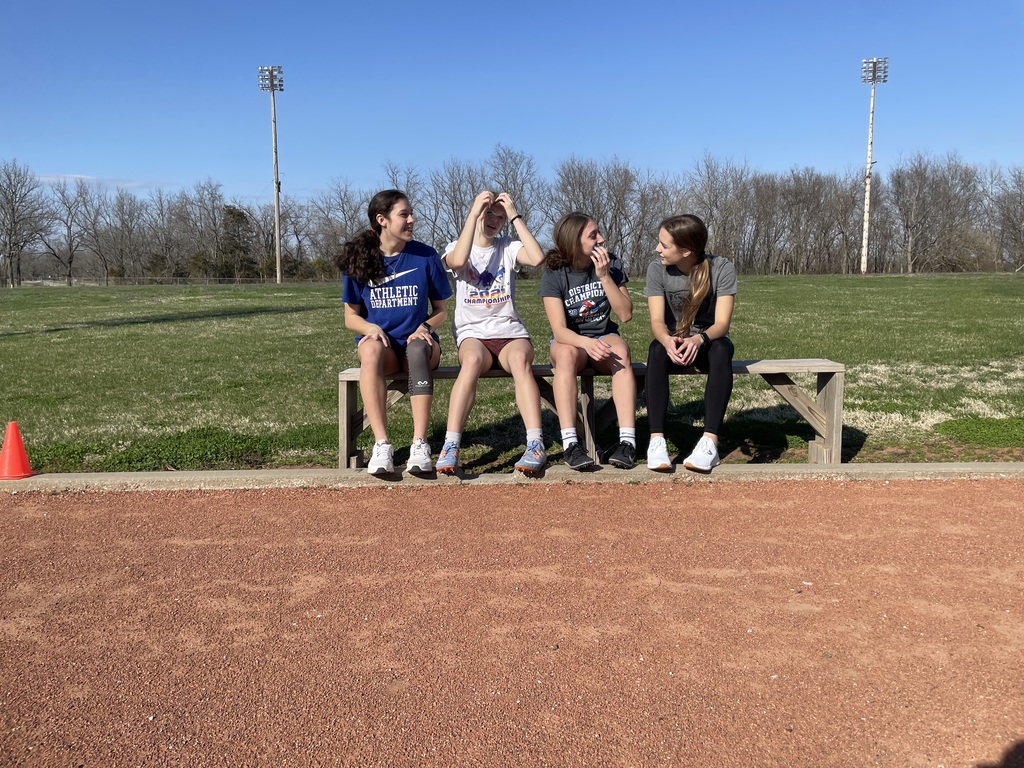 Preschool and Kindergarten screening is approaching. Screening will take place on Saturday, April 23 from 8:00 AM - 2:00 PM. Please call 417-637-5321, option 4 if you have any questions.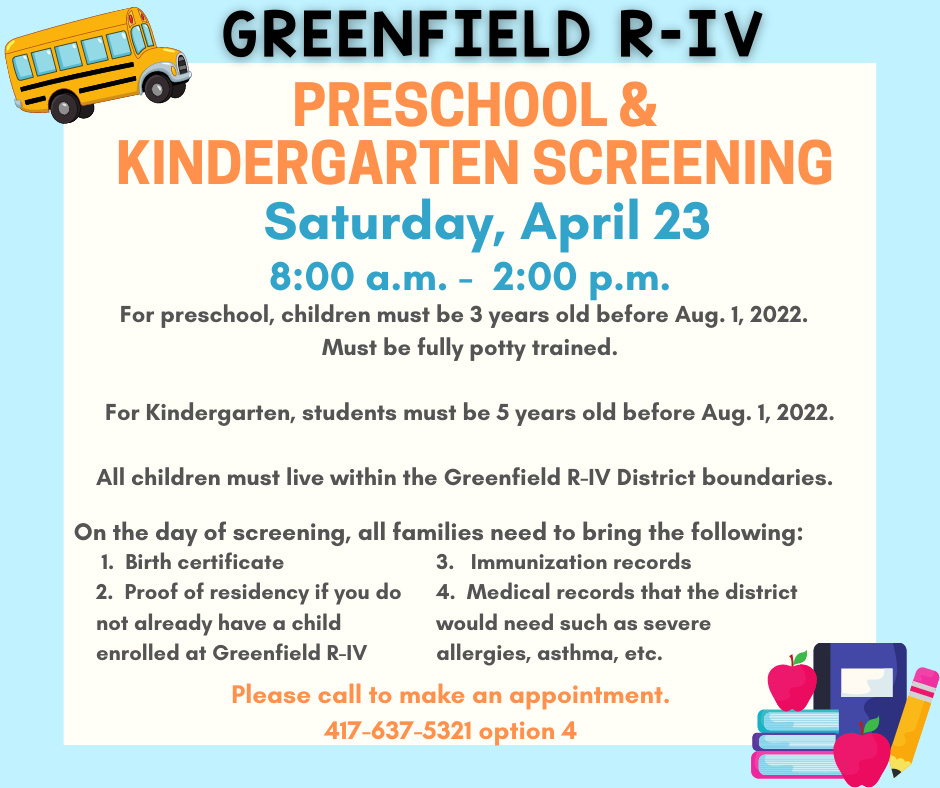 The baseball game for tomorrow, March 25 has been canceled.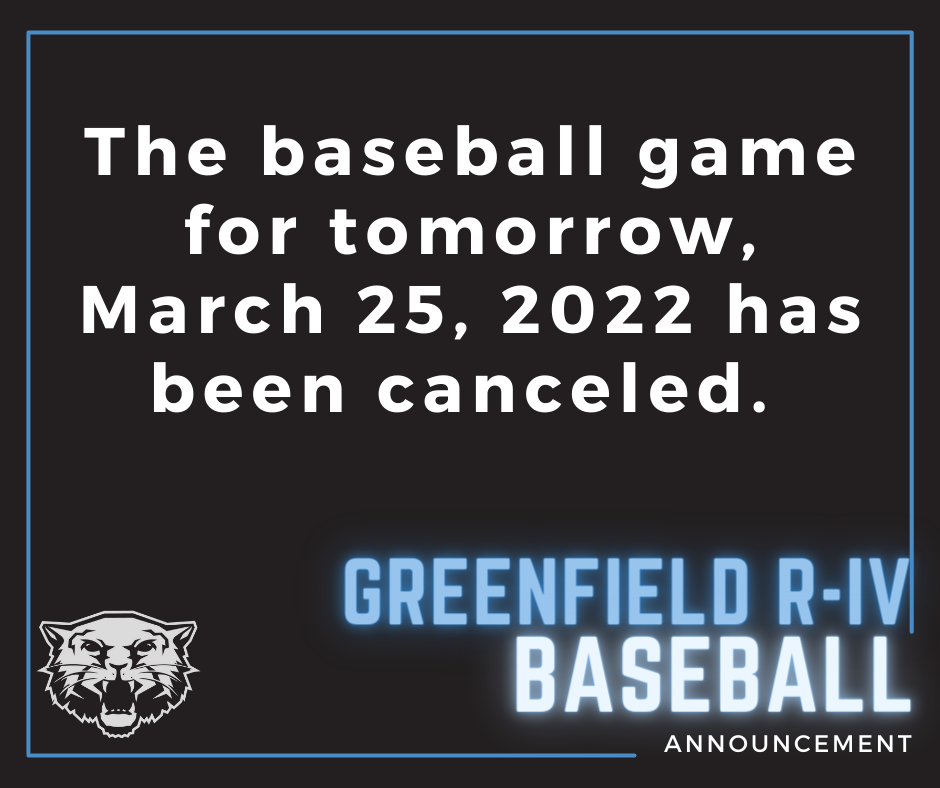 Greenfield R-IV will be in session for the following make-up days: March 28, April 25, May 9, and May 26. If an additional day is missed, the next make-up day will take place on Friday, May 27. At the time of this post, the last day of school is scheduled for Thursday, May 26.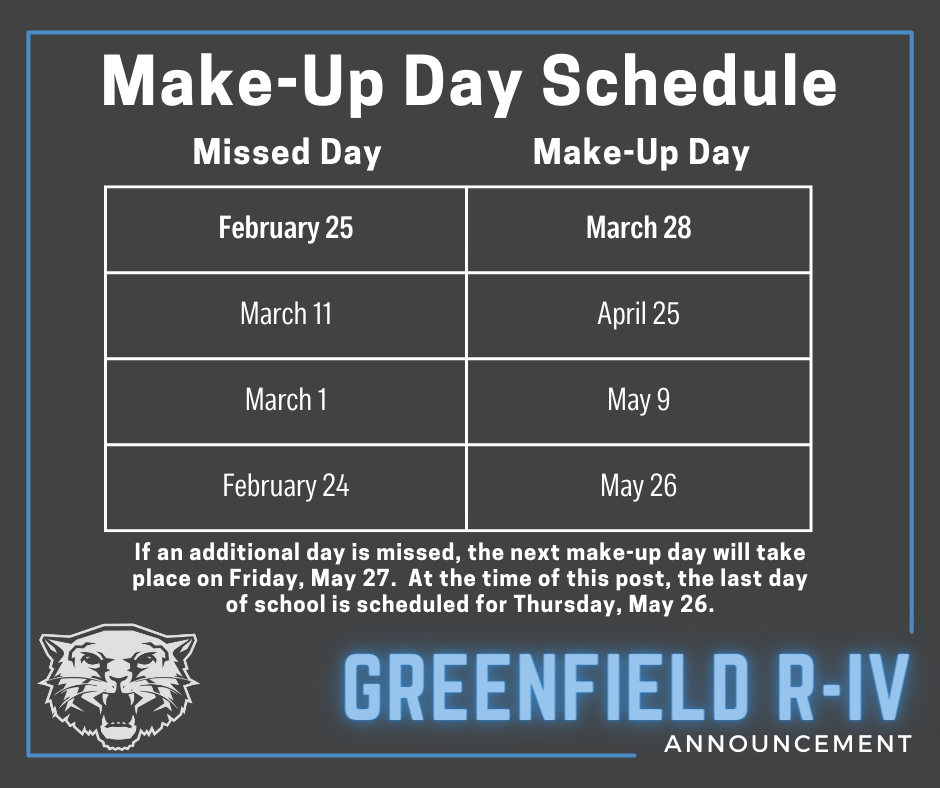 Greenfield R-IV will not be in session Friday, March 18th and Monday, March 21st, for March Break. School will resume on Tuesday, March 22nd.

Corbin Mann, Ryelan DeJager, Jodie Lewis and Nathaniel Ellis worked on a nail drag for the GYAA baseball field. This was a project in their Ag Construction class with Mr. Fizette. Great work!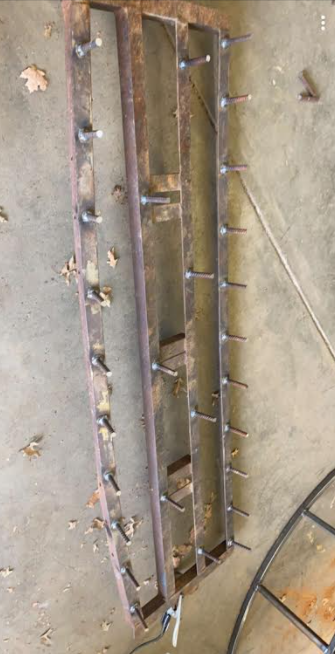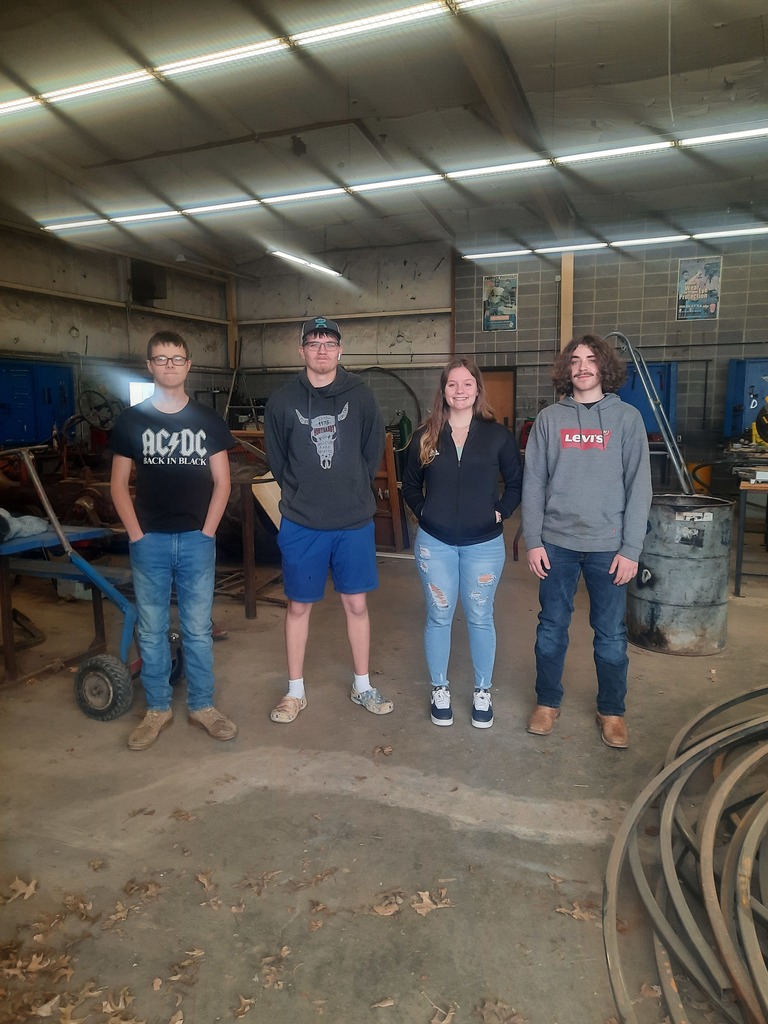 We had a random act of kindness at Greenfield Elementary! Some talented knitters donated handmade stocking caps to elementary students. Pictured are Mrs. Baxter's and Ms. Sappington's classes with some donated caps. Caps were donated by Ms. Sappington's cousin and a group of ladies she knits with. These students appreciated the lovely gesture!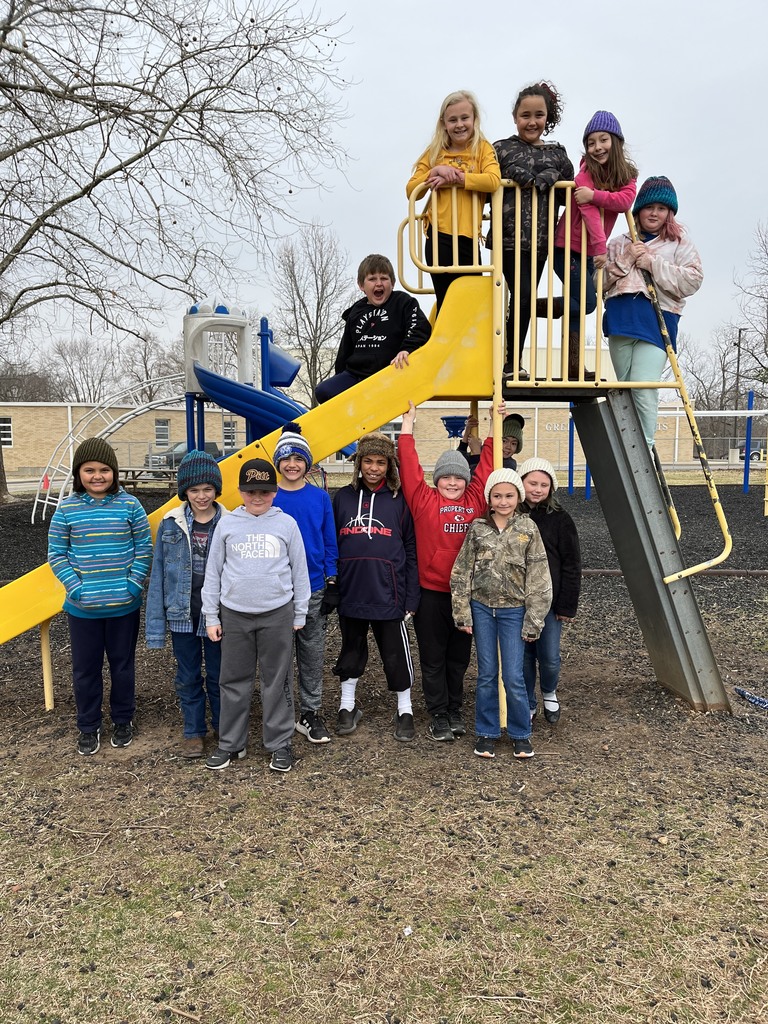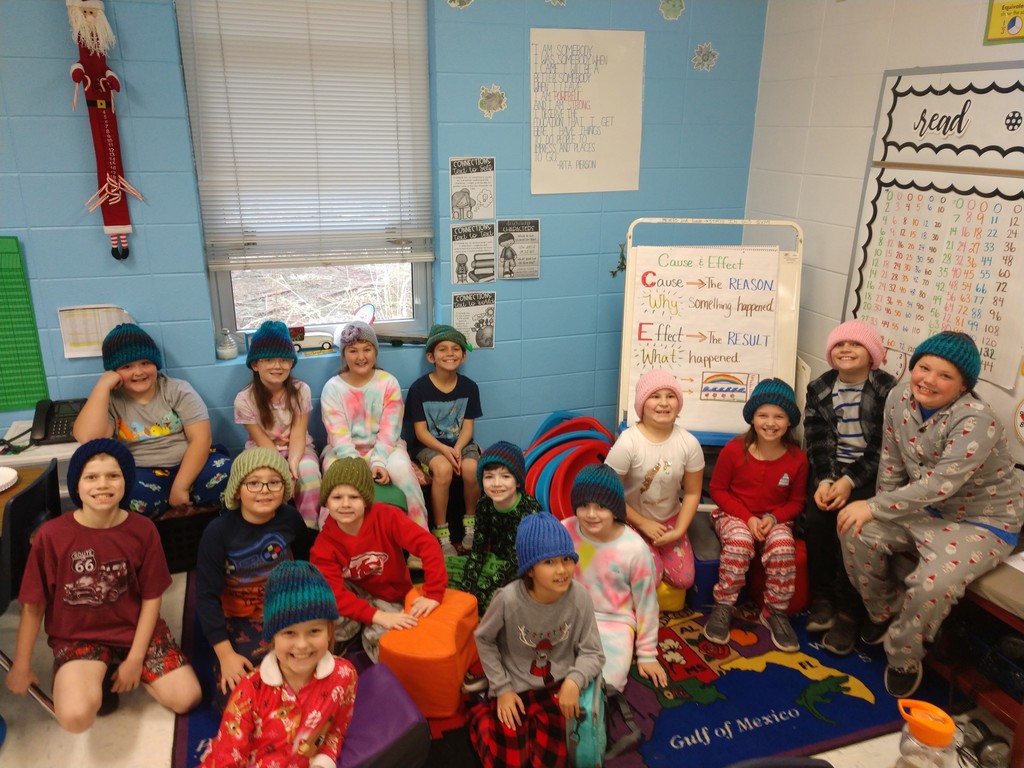 Scholar Bowl has been canceled due to road conditions.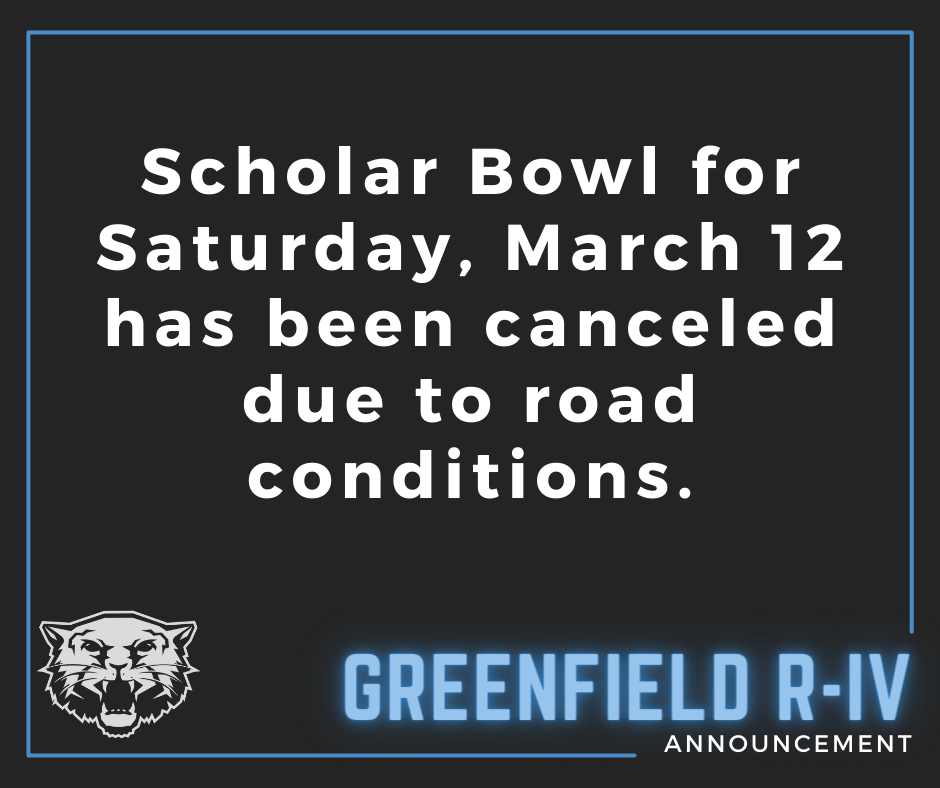 Lamar Career and Technical Center students do not have AMI work to complete today. The snow day will be made up at a later date.

Greenfield R-IV will be closed Friday, March 11th, due to snow. The day will be made up on Monday, April 25th.