Peek in the classroom: Students in Mrs. McCready's housing class have been learning about home construction. They practiced concepts using popsicle sticks! #W1ldcats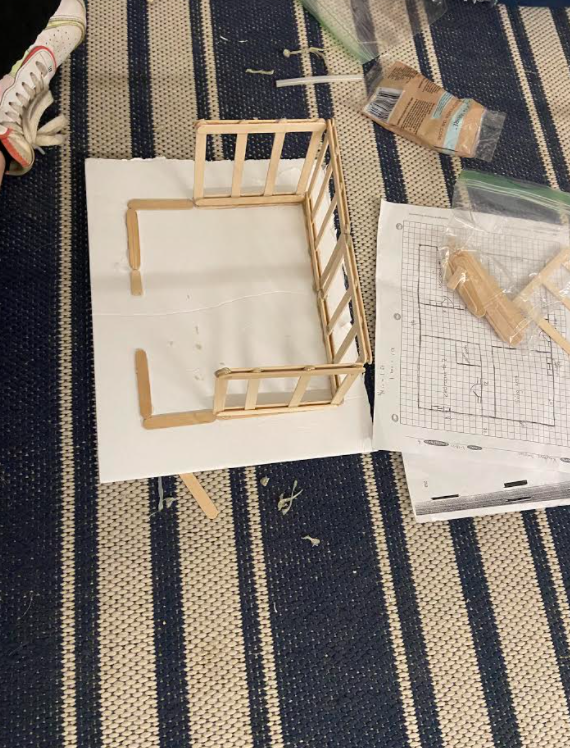 Mrs. Strieter's Kindergarten class made gingerbread cookies following their study of gingerbread stories! #W1ldcats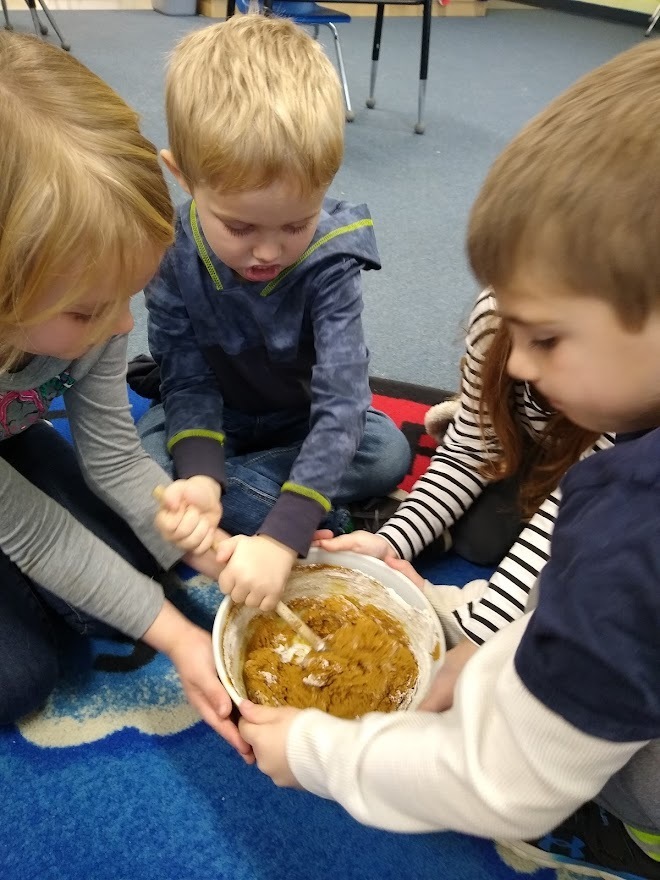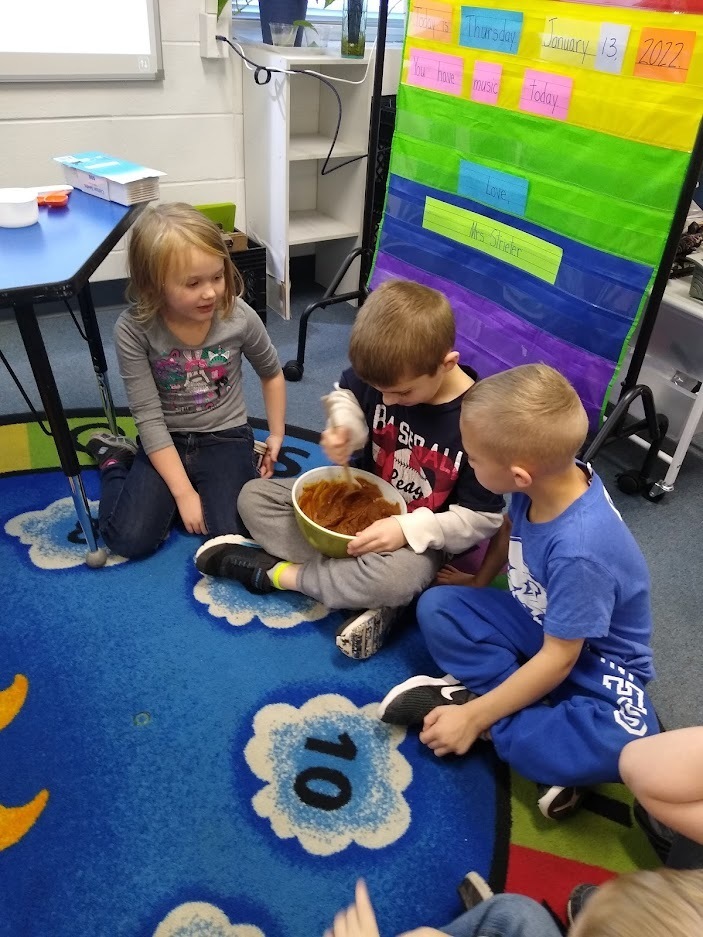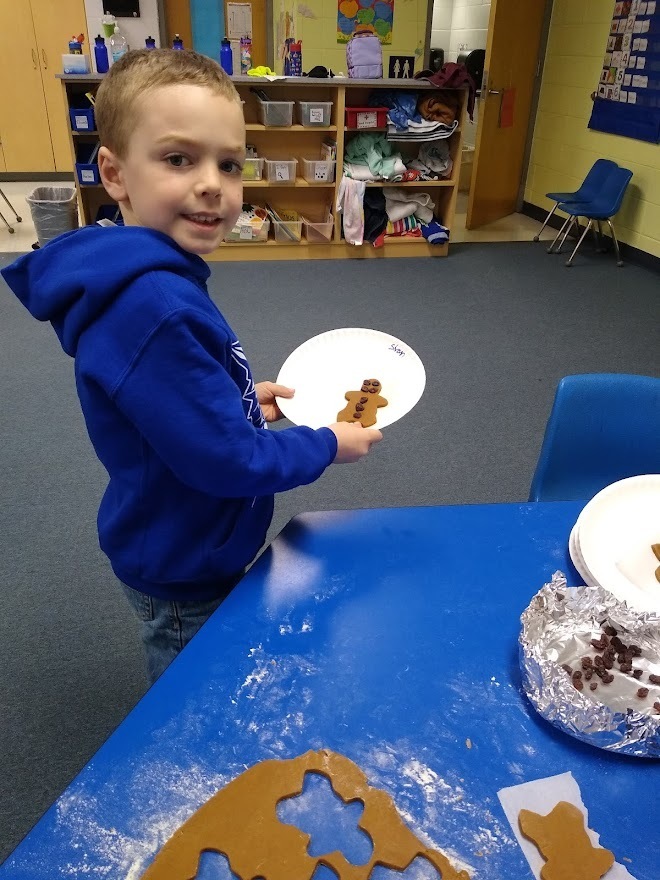 6th grade has been learning about substance properties, physical & chemical changes, and how to identify those changes. Part of the identification process was through a chemical reaction lab today. The reaction they made was with baking soda and vinegar. They observed as the mixture formed carbon dioxide and blew up balloons!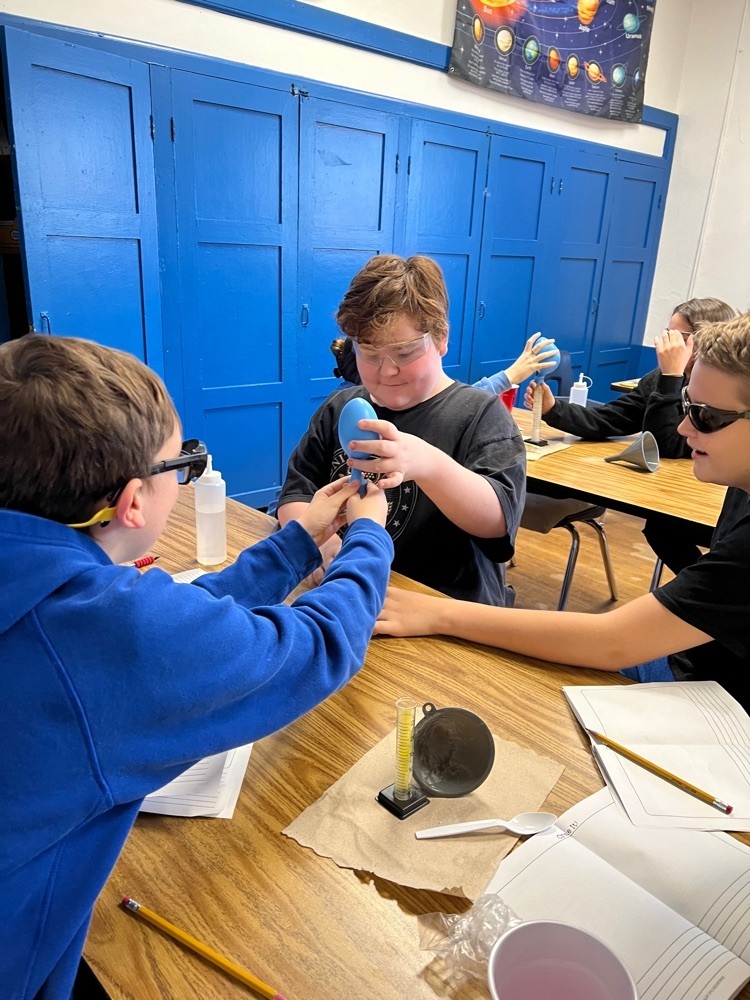 Second grade students in Ms. Daniels's class made clocks with hula hoops while learning how to tell time!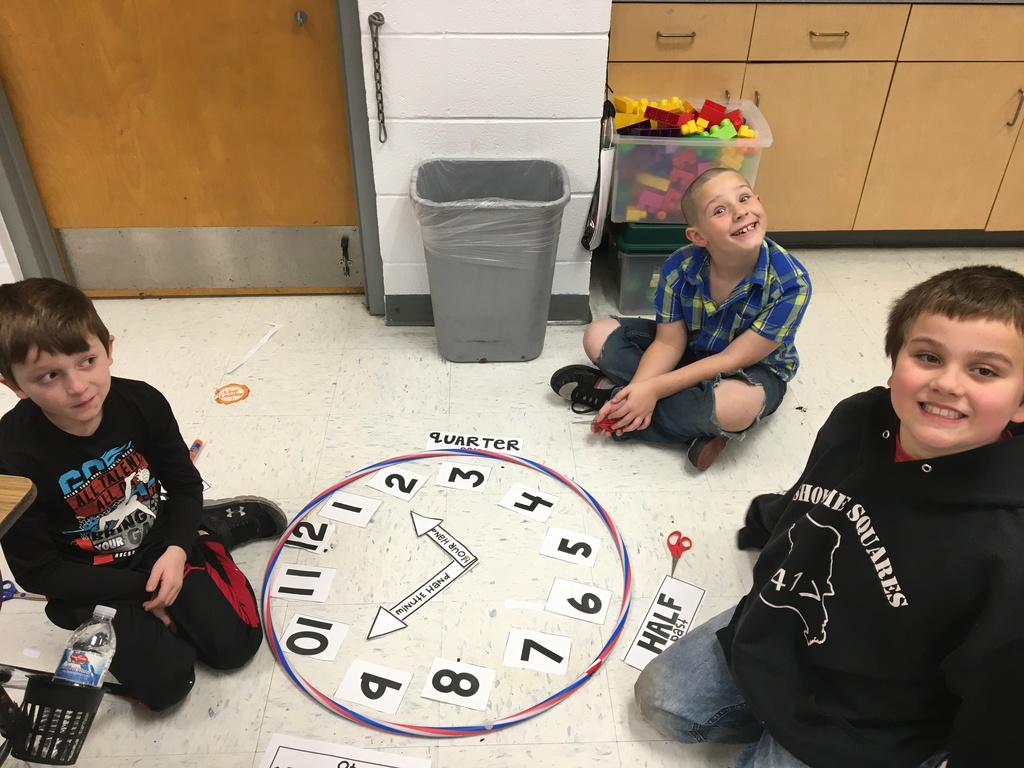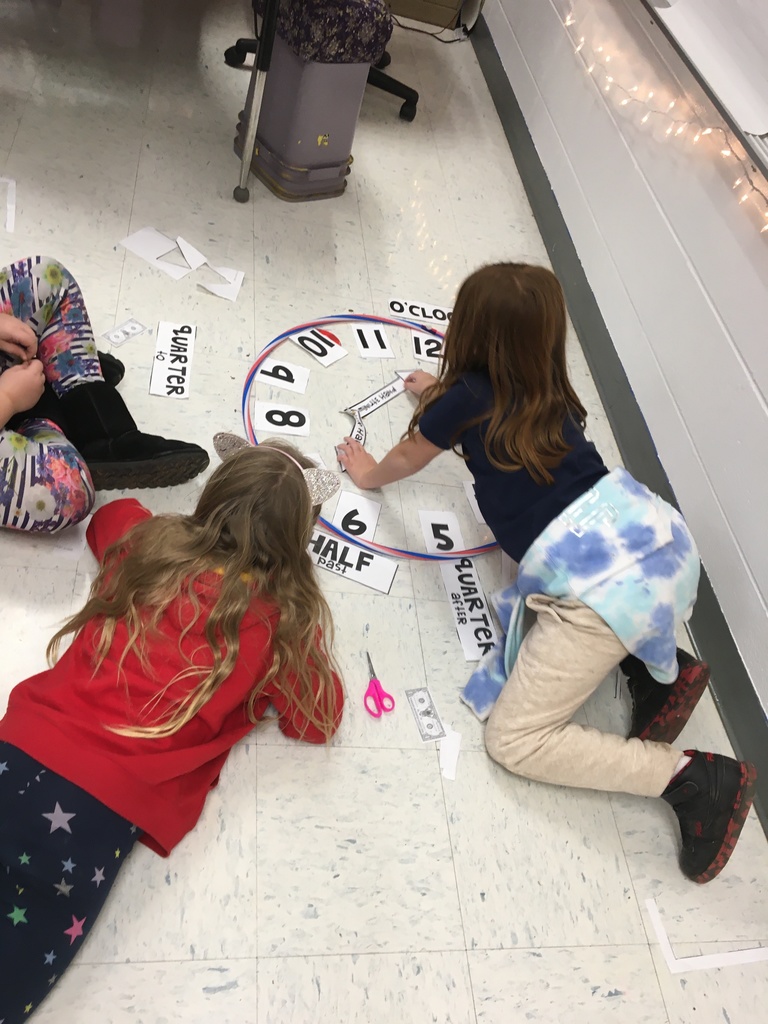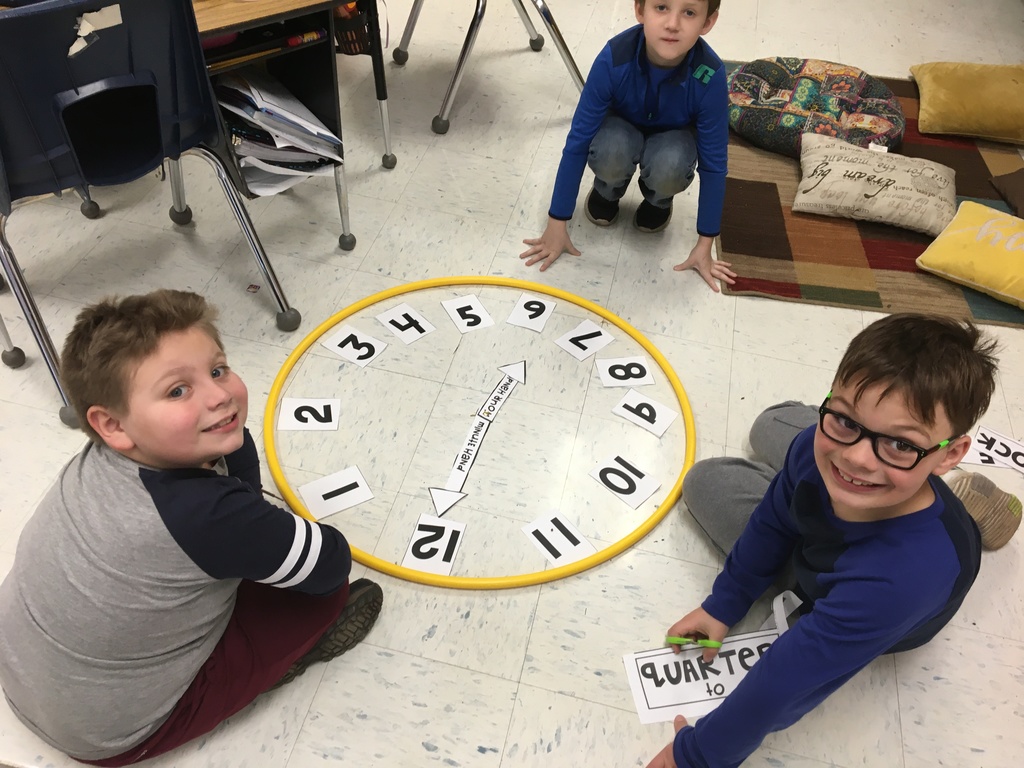 In Mrs. Burton's English class, seventh graders read the short story "Rikki-Tikki-Tavi" by Rudyard Kipling. Then students illustrated the plot elements by creating a comic strip. The six panels had to show the exposition, inciting incident, rising action, climax, falling action, and resolution/denouement. Also, each panel had to include a speech bubble with a character's exact word from the story. This was a fun way for students to practice their knowledge of literary plot elements along with showing off their creative skills!

Here are the current brackets for the Stockton Tournament!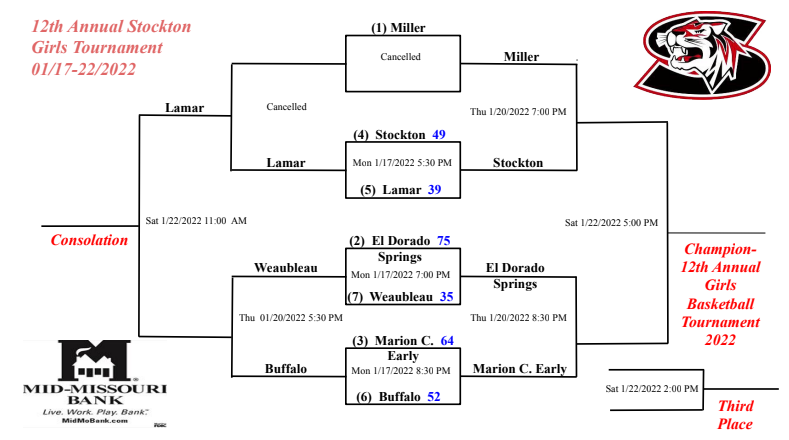 Junior high and high school students from the following schools: Liberal, Bronaugh, Golden City, Jasper, Nevada and Greenfield participated in an art show in the Liberal high school gym lobby. This showcase will be on display from January 17-22. The following students have art in this beautiful show: Daltun Wallen (12th), Cameron Bowles (12th), Ryelan DeJager (12th), Mariah Judd (9th), Kayleigh Back (8th), Kyleigh Robinson (8th), Will McCoy (8th), Peyton Marshall (8th), Drew Miller (6th), Chloe Mays (8th), and Alex Tankesley (6th).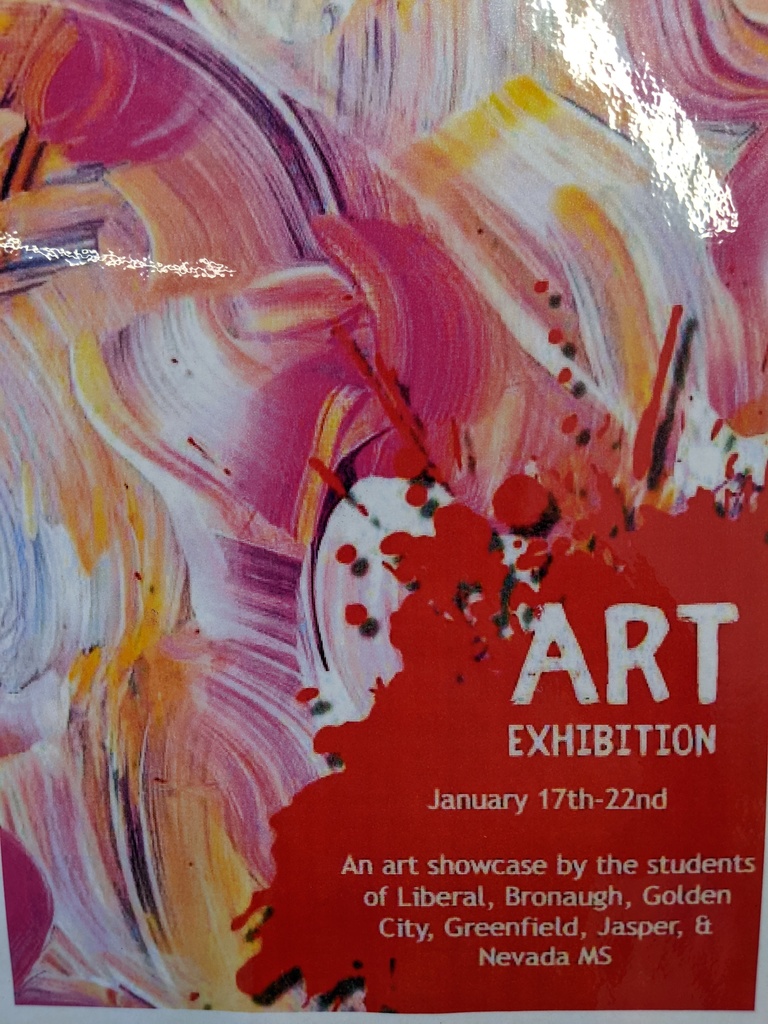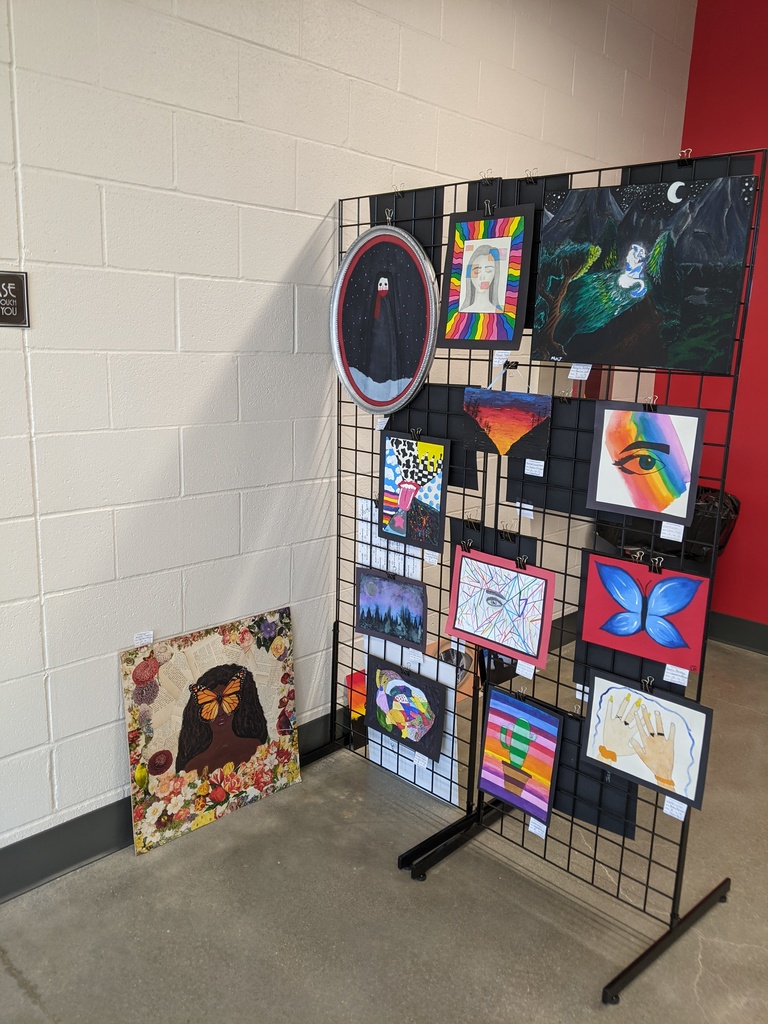 Congratulations to our Lady Wildcats for placing 3rd in the Golden City Tournament by defeating Dadeville last night. Great job, girls!! #W1ldcats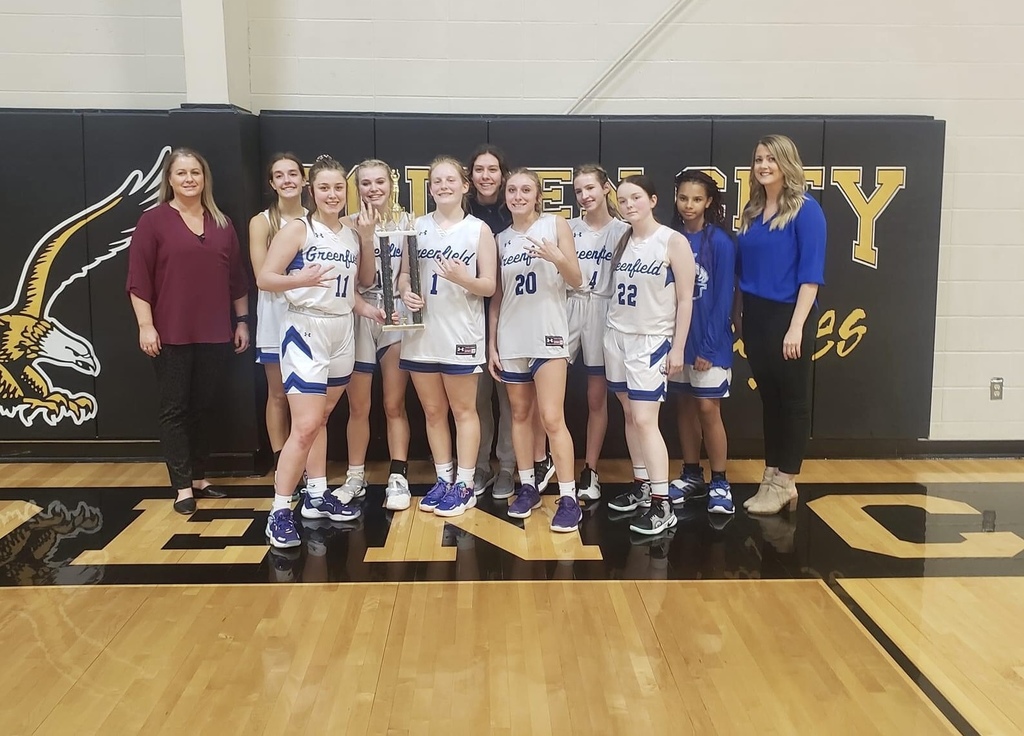 The GHS Scholar Bowl team hit the road today for Morrisville's 3rd Annual History Bowl. Participants were Daniel Paige, Daltun Wallen, Izzy Fowler, Allyson Probst, Aiden Bowles, Delton Greene, Josie Morrow, Trevor Jordan, Haiden Streiter and Remy Watson.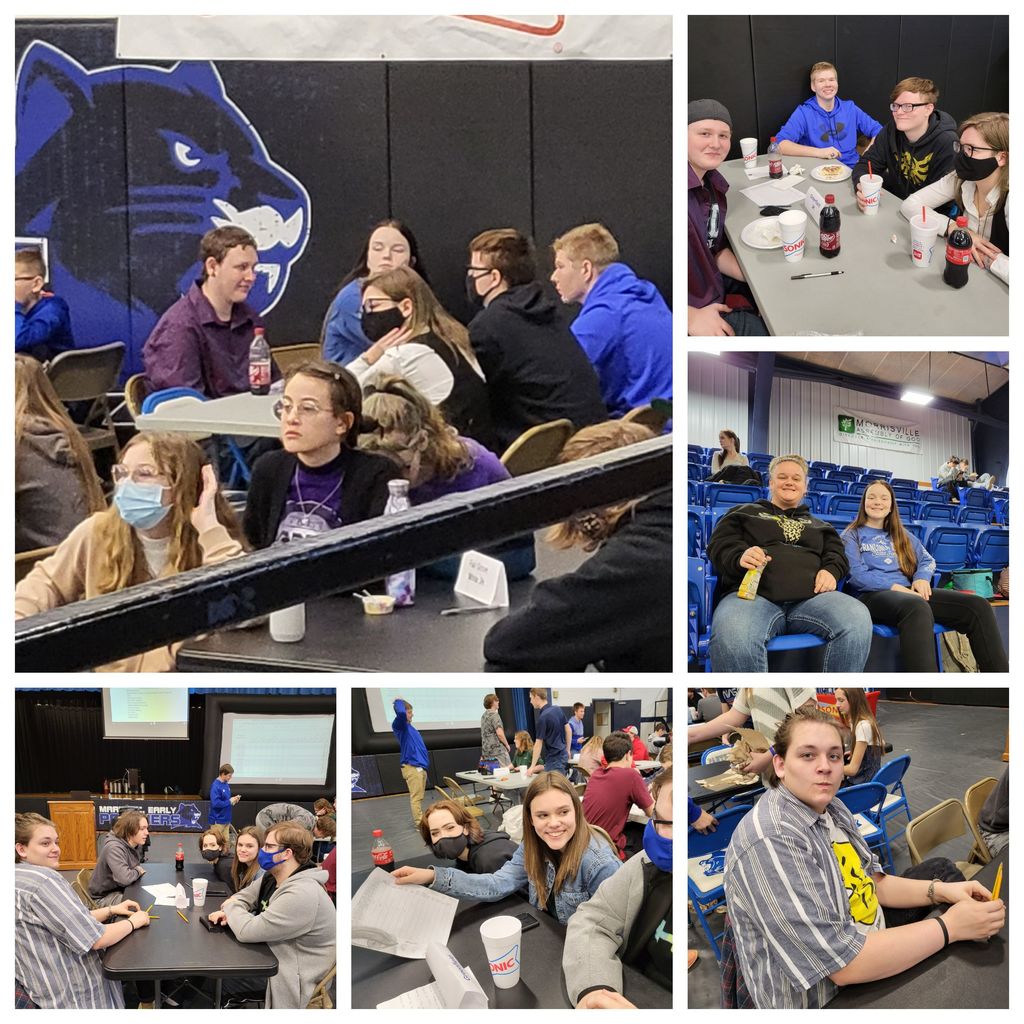 6th grade students identified compounds in today's lab by using their senses such as smell and taste. They researched the chemical formula and discovered the elemental makeup of items we use in everyday life!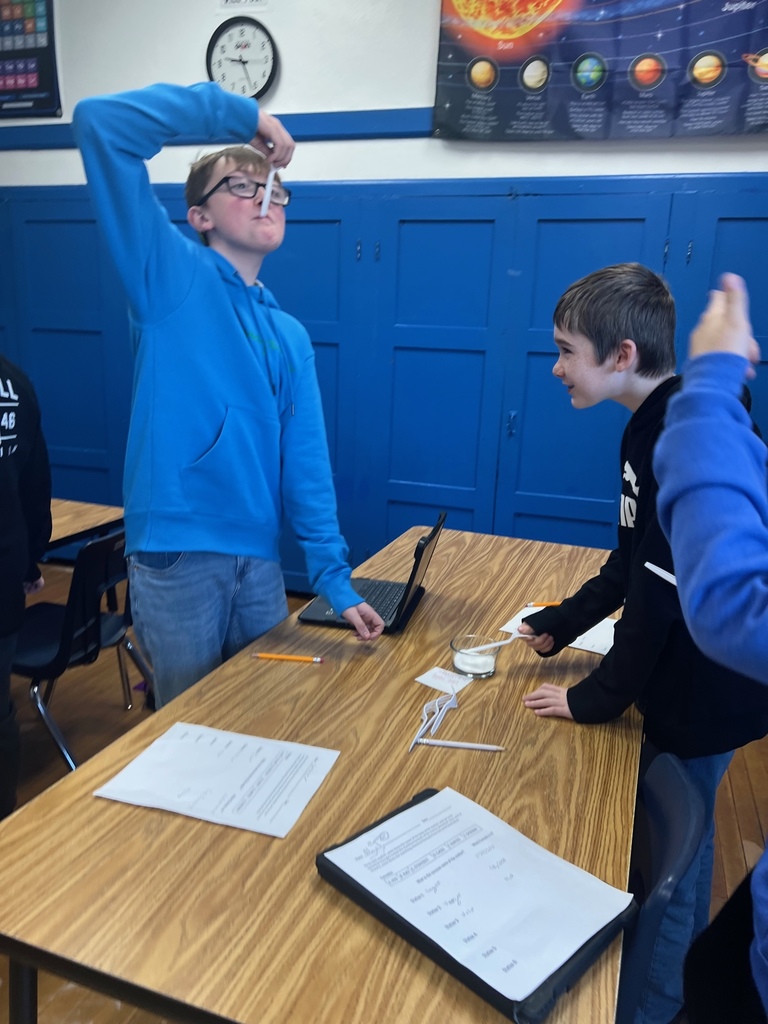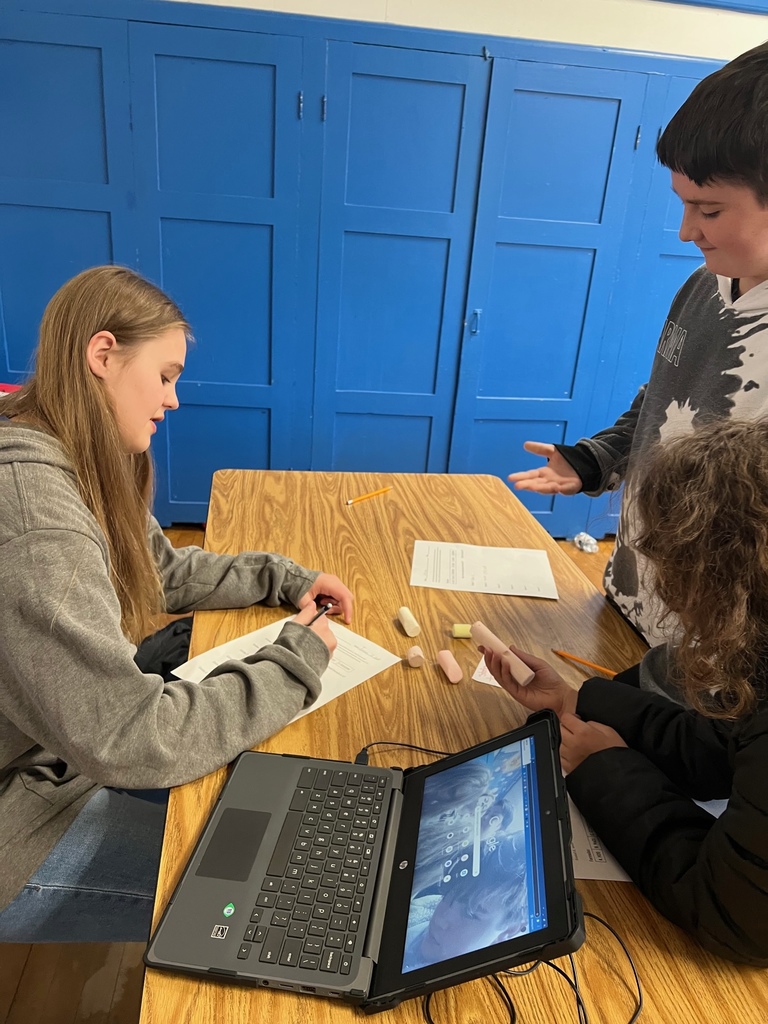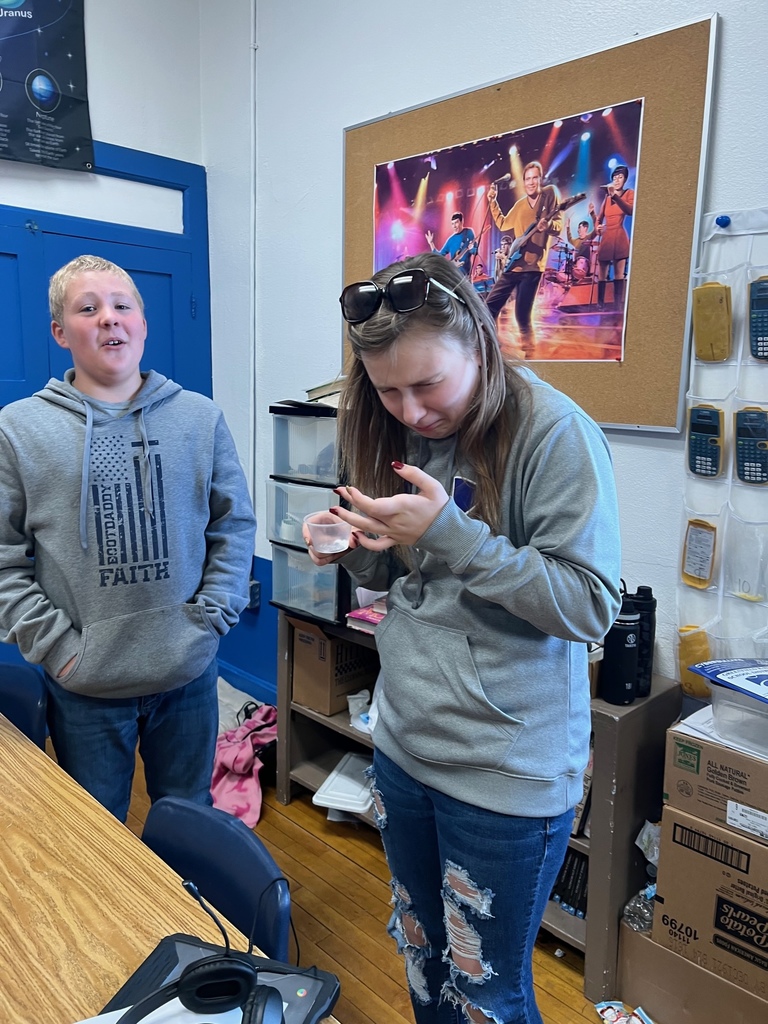 Greenfield Schools will be closed Friday, January 7th, due to poor road conditions on secondary roads.

Greenfield R-IV will be closed, Thursday, January 6th, due to snow.

We are so excited to announce Marlie Wright's 1,000th career point against Jasper last night. This is quite an achievement. We're so proud of you Marlie! Way to represent! #W1ldcats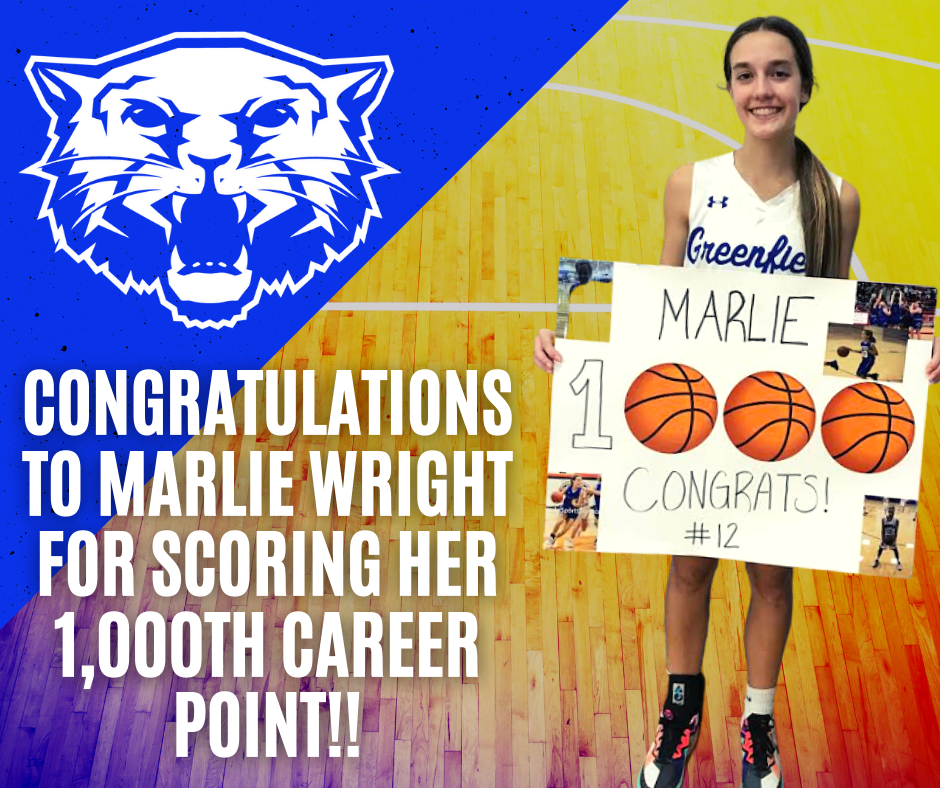 Greenfield R-IV will be back in session, Tuesday, January 4th, to begin the Second Semester of the 2021-2022 School Year. Go Wildcats!

At it again…Lady W1ldcats for the win again Morrisville(MCE)! Way to fight to the end, ladies!!! 53-51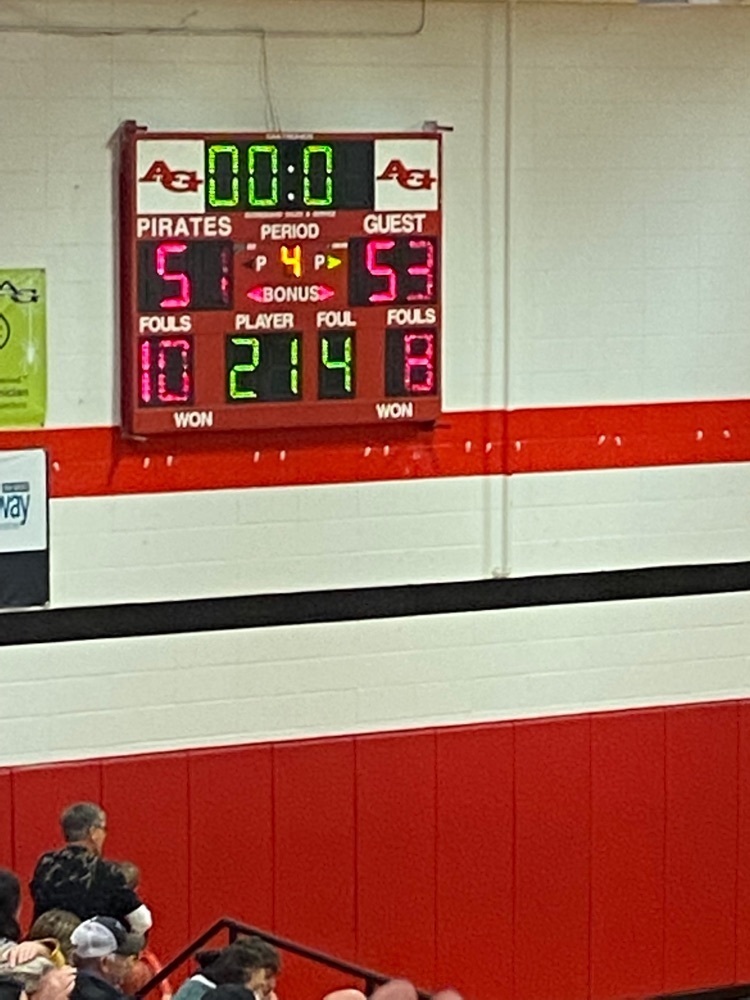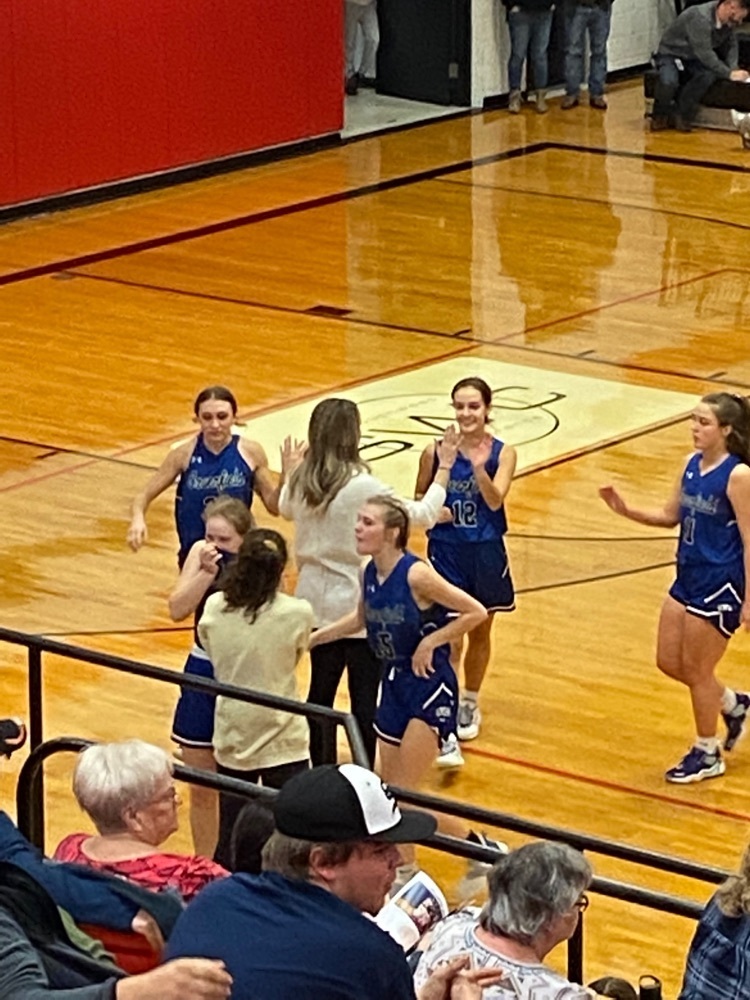 Lady Wildcats defeat Marionville Comets 51-38! Great job, ladies!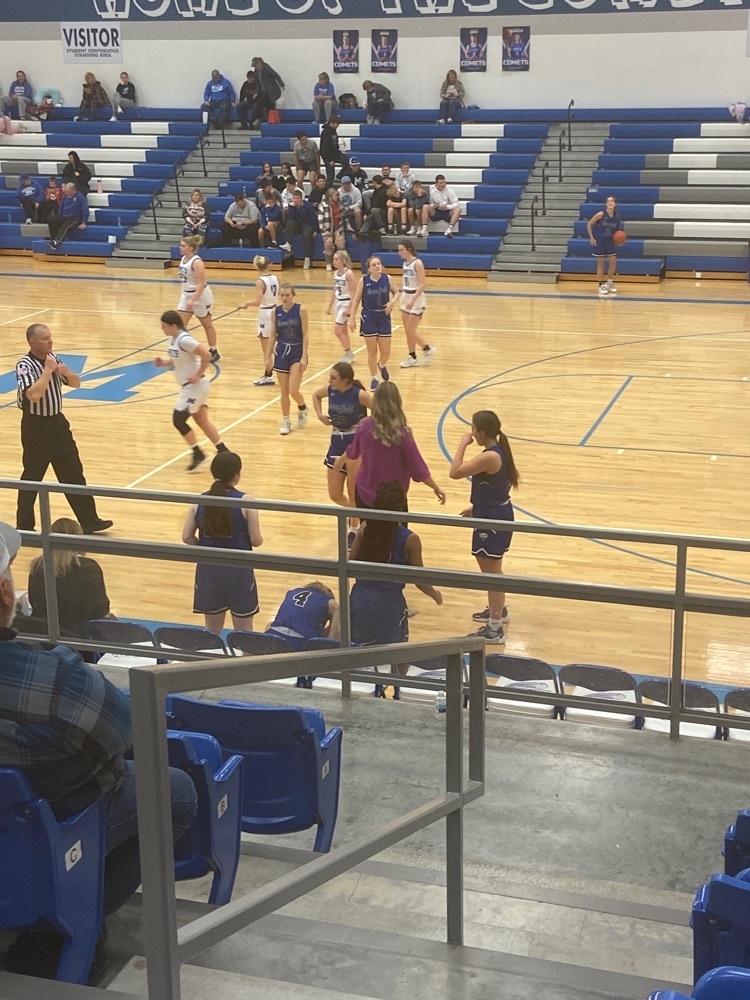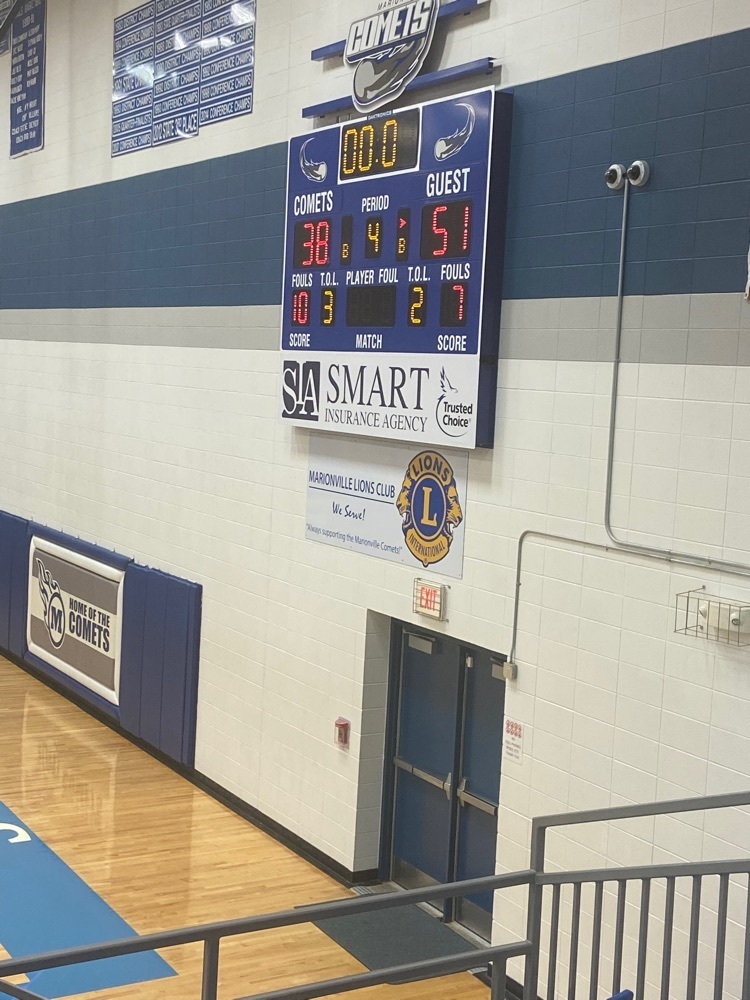 Have a wonderful break! We look forward to seeing you back in school on January 4th!

Reminder for those of you who adopted a student from our Wildcat Helping Hands tree to please have presents wrapped and delivered to the Elementary school prior to 3:30pm tomorrow, Wednesday December 15th. Thank you, we appreciate your generosity. Pick up for the Wildcat Helping Hands Christmas presents for your student, will be held Thursday 12/16 and Friday 12/17 from 8am-3pm. Please let us know if you are unable to pick up during those times.

Greenfield Elementary Music Program is tonight! Students with speaking parts need to arrive by 5:15. Students will report to the following classrooms at the High School: PreK=Compton room 8 K-ISS room 10 1st & 2nd Grade-Morrison room 19 3rd & 4th Grade-Teel room 21 5th Grade-Weldon room 18 6th Grade & speaking parts-band room 7

Here is the schedule for Friday's games at Ash Grove! #GFWildcatPride