There will be a softball fundraiser on Sunday, Feb. 5, 2023 in the high school cafeteria. Food will be served from 11:00 AM - 2:00 PM by donation.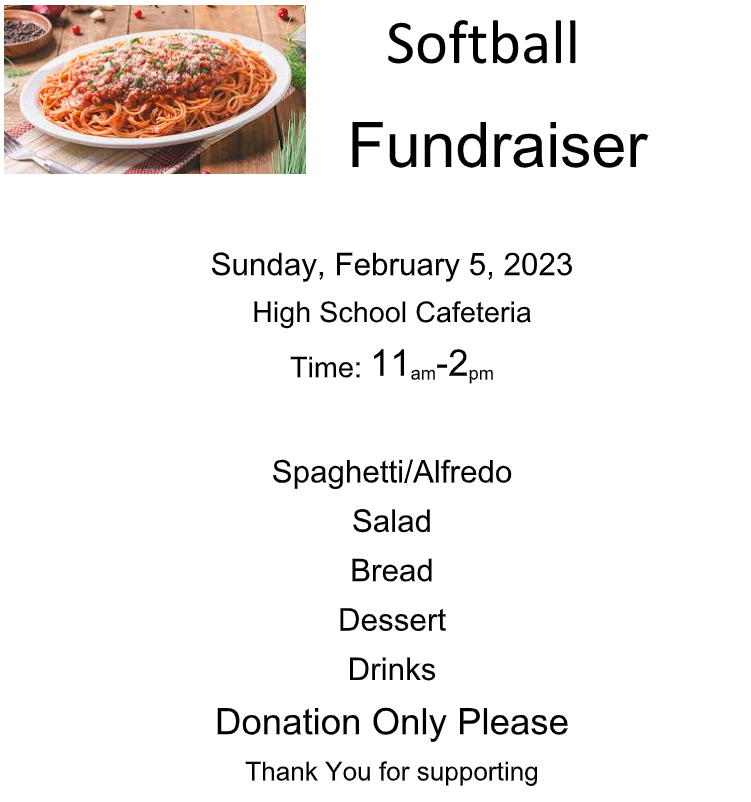 Tonight's basketball games are scheduled to begin at 5:00 PM @Dadeville.* JV Boys (2 quarters) Varsity Girls Varsity Boys *We will update with more information if weather conditions affect tonight's games.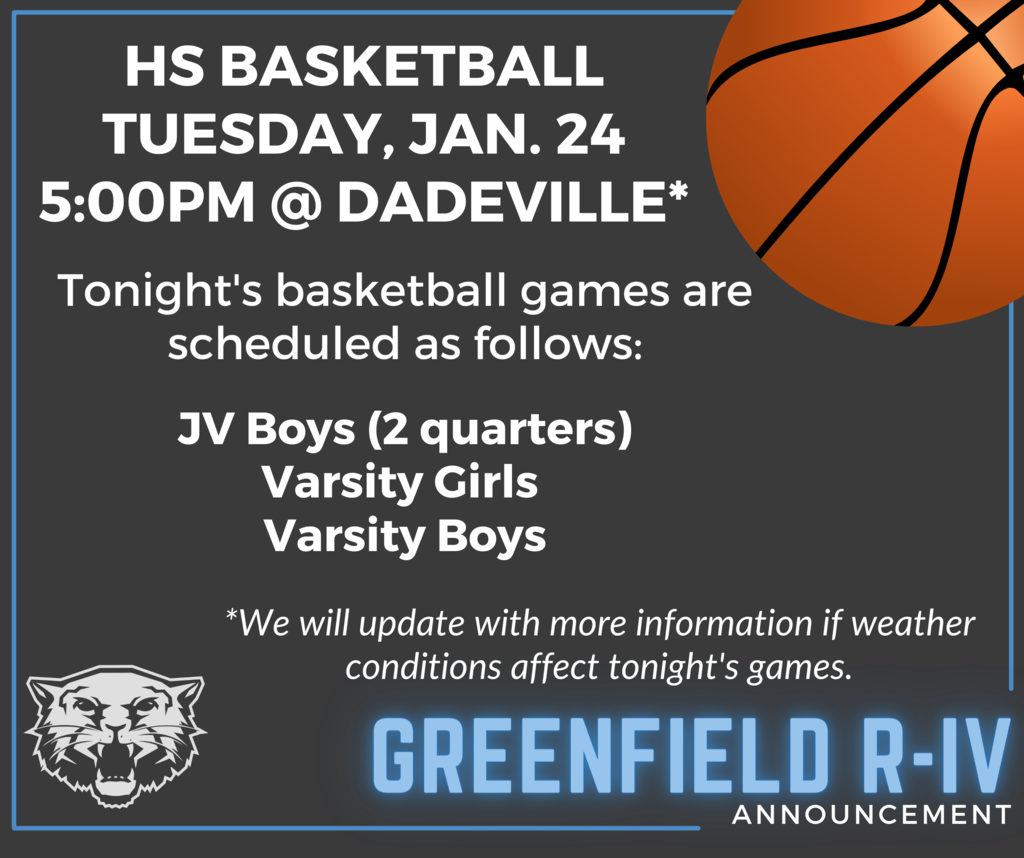 JH Cheer showing school spirit all the way from Hawaii!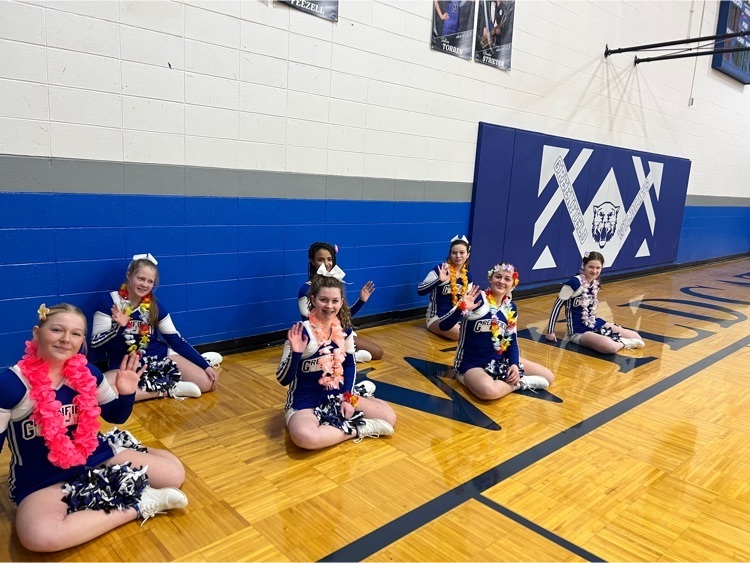 Courtwarming Spirit Week will take place next week. Both buildings will have the same themes. Show us your spirit next week, #W1ldcats!!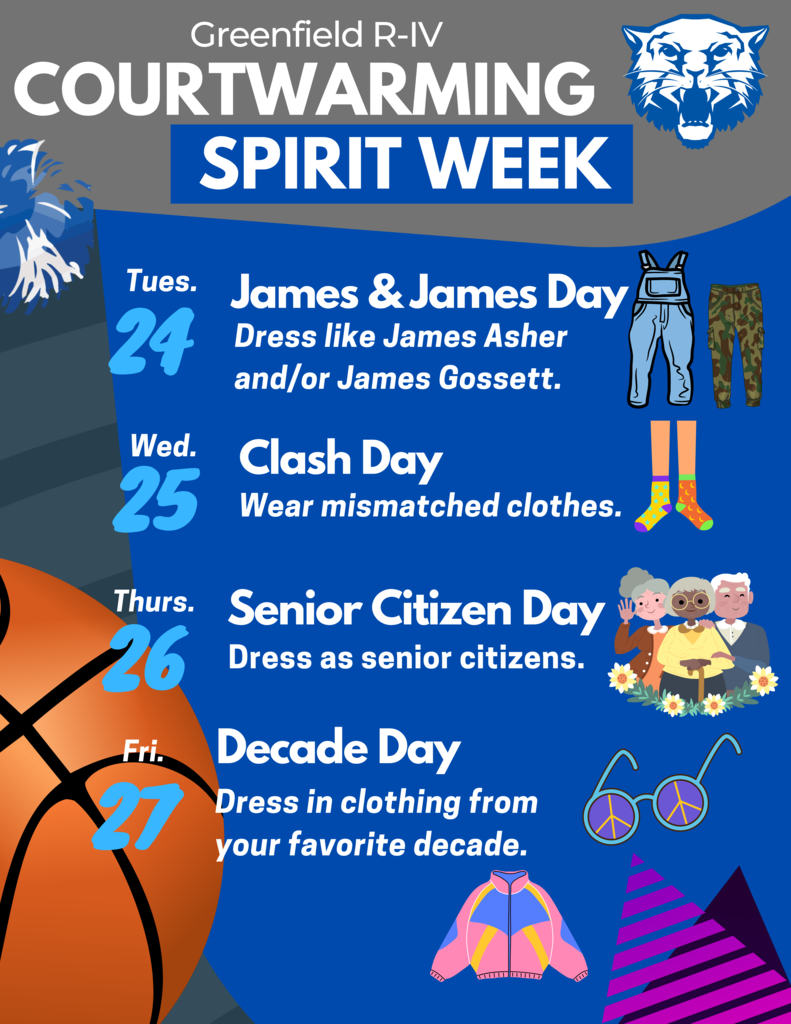 Courtwarming at GHS will be Friday, Jan. 27. Events begin at 5:00 PM. We have a packed night. Come out and support your #W1ldcats!!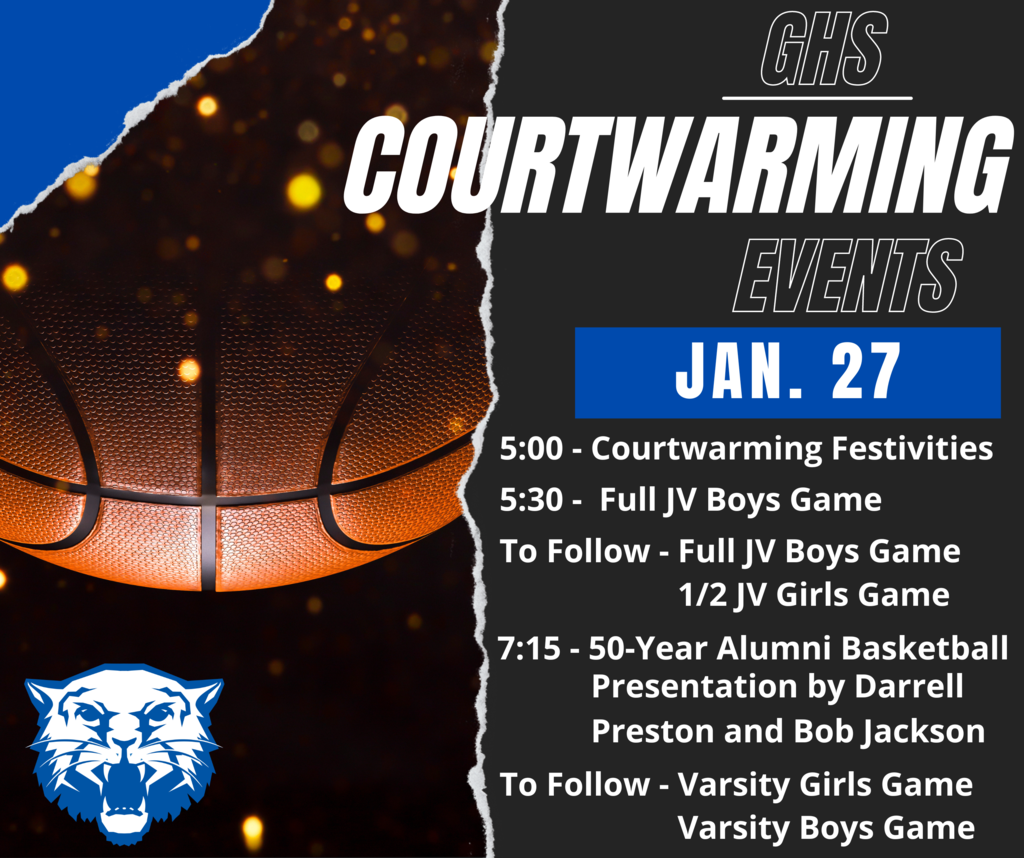 Today we spotlight senior athlete Delton Greene! Way to represent Greenfield #W1ldcats, Delton!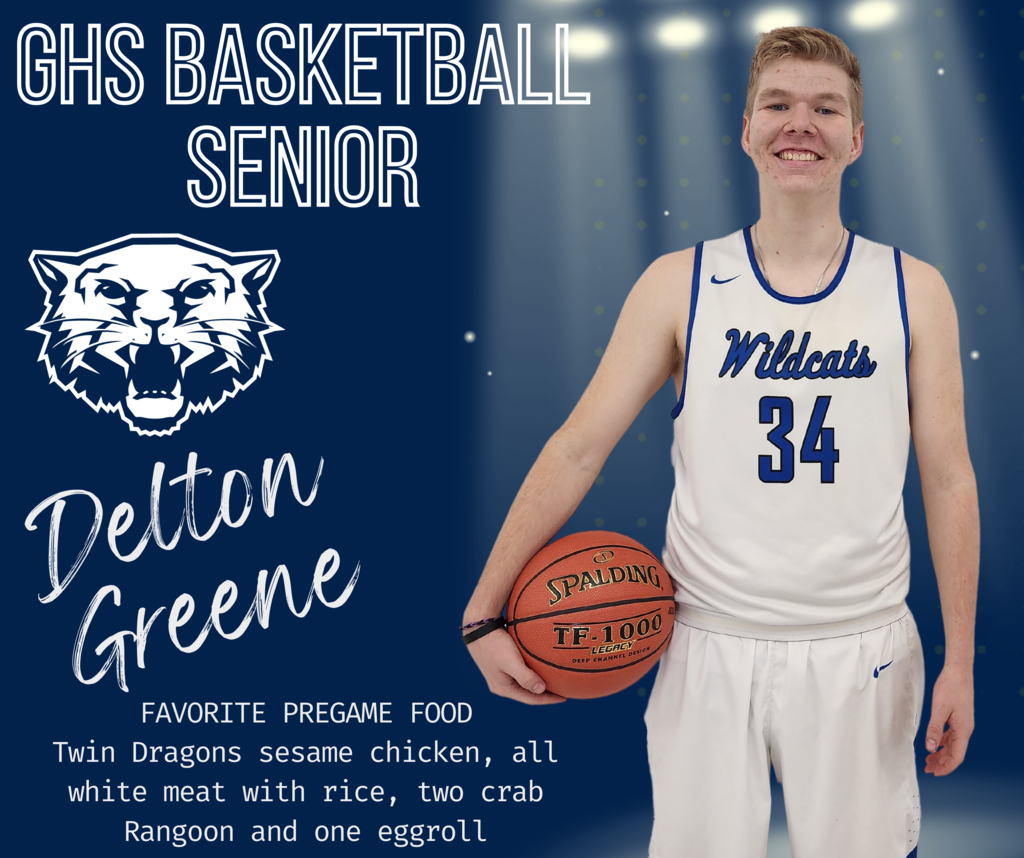 Project Graduation will be hosting an adult prom! Contact a GHS senior, Mrs. Jordan or Mrs. Greene for more information.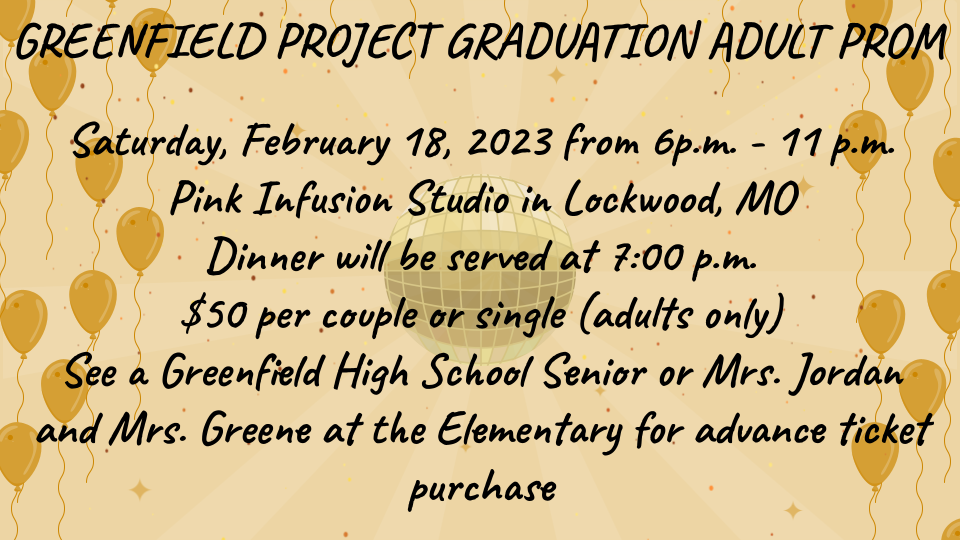 Come on out and cheer for our Lady #W1ldcats as they go up against Diamond in the championship game at the Golden City Tournament!! Let's GOO #W1ldcats!!!!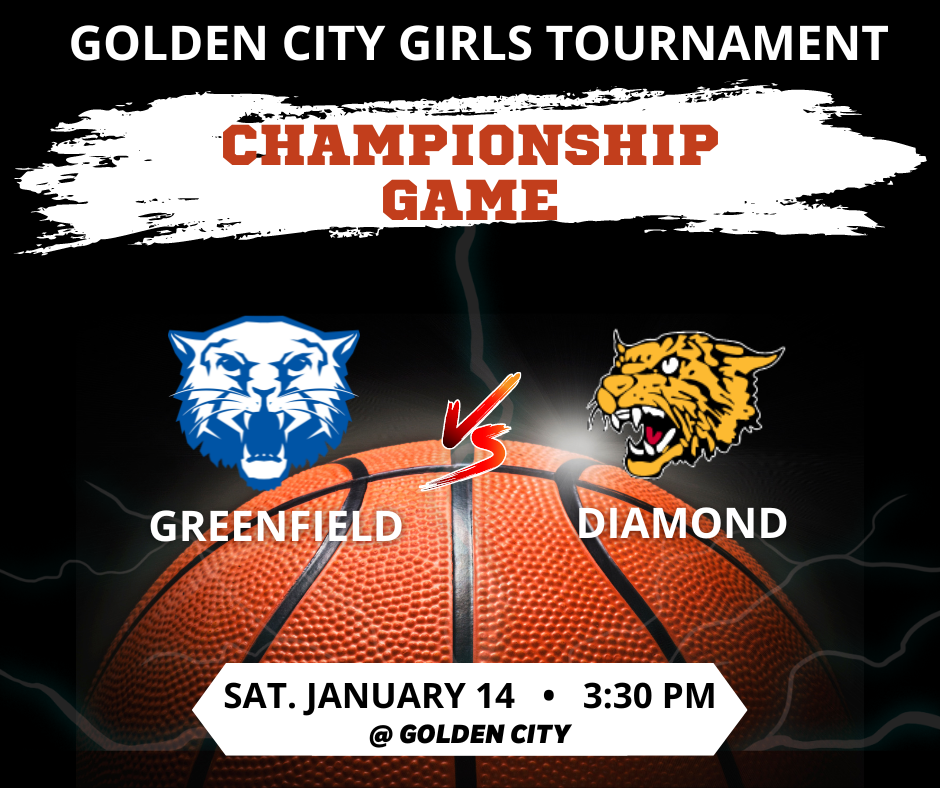 Families had lots of messy fun last night at preschool's sensory night!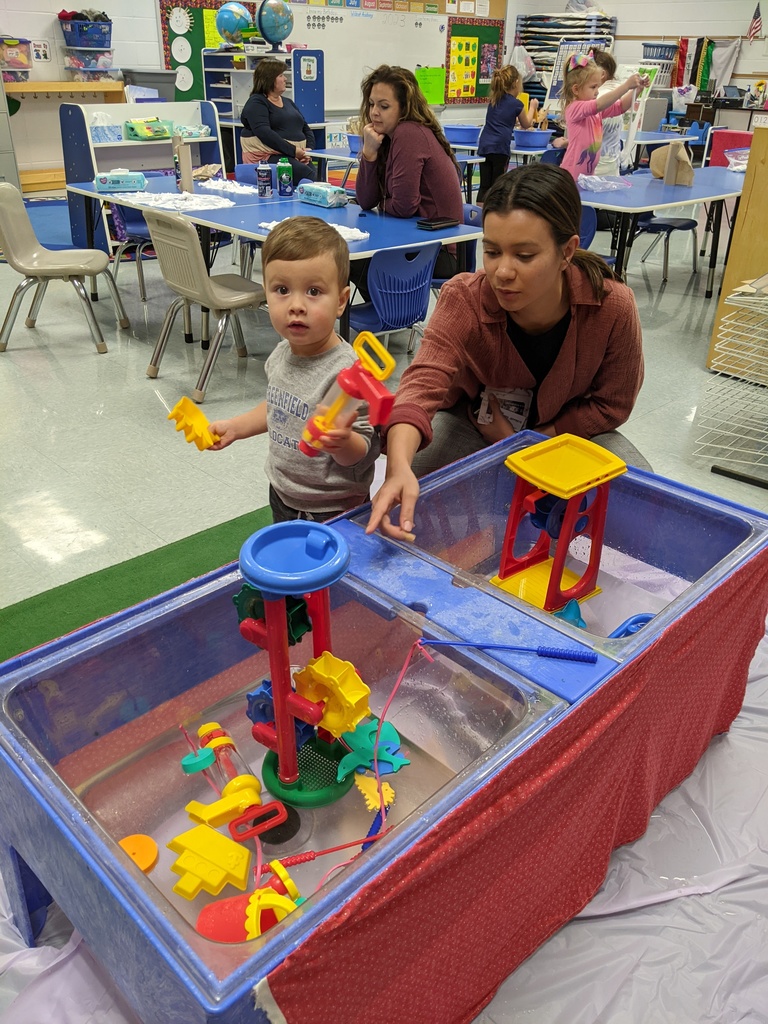 Preschool students enjoyed the snowfall this morning!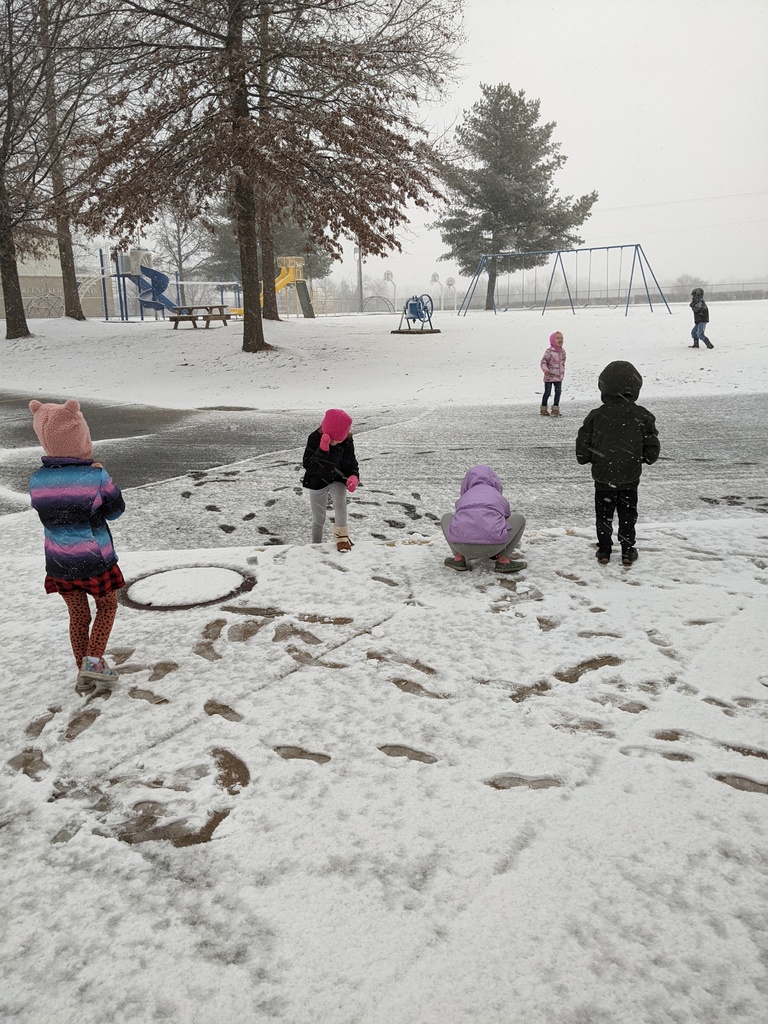 Greenfield Elementary will be offering kindergarten readiness evenings. These events are to introduce families to our building and faculty prior to their student's Kindergarten year. The first event will be a tour with Mr. Land of the library and computer lab. He will also introduce you to our Accelerated Reader program. If you have a child beginning Kindergarten in the 2023-2024 school year, you are welcome to attend, along with your child. We hope to see you there!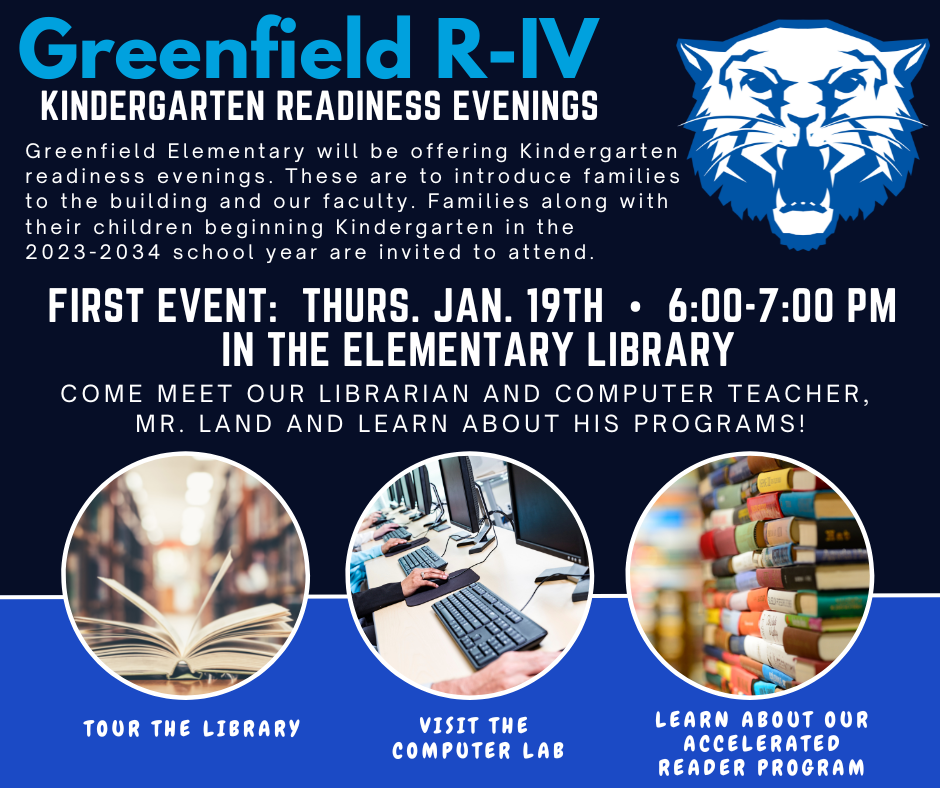 Lady Wildcats for the WIN against Golden City at n overtime!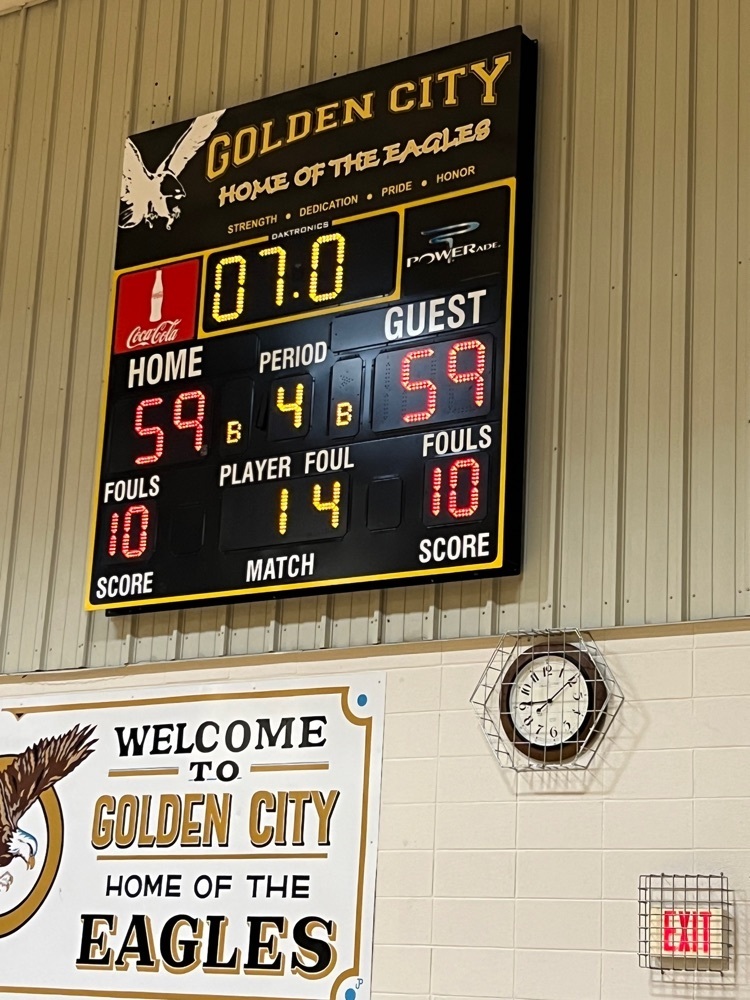 Join us in congratulating GHS senior Marlie Wright on an outstanding achievement! Marlie scored her 1,500th career point in the Wildcat win over Dadeville in the opening round of the Golden City Basketball Tournament! #W1ldcat proud!!!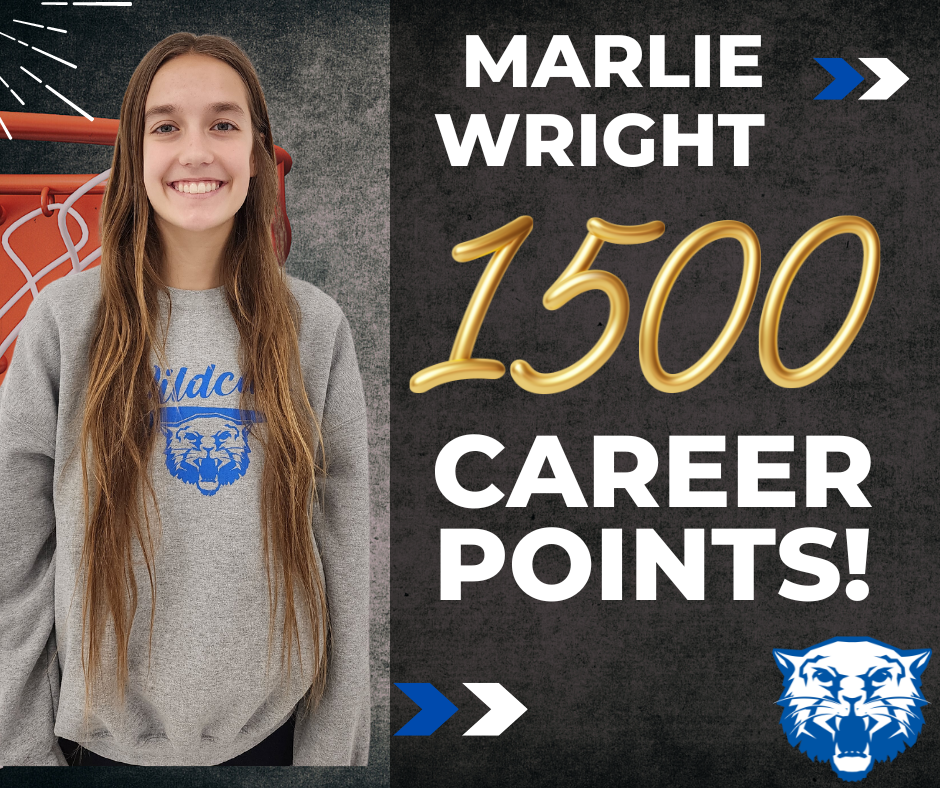 Lady Wildcats for the win in Game 1 of the Golden City Tournament!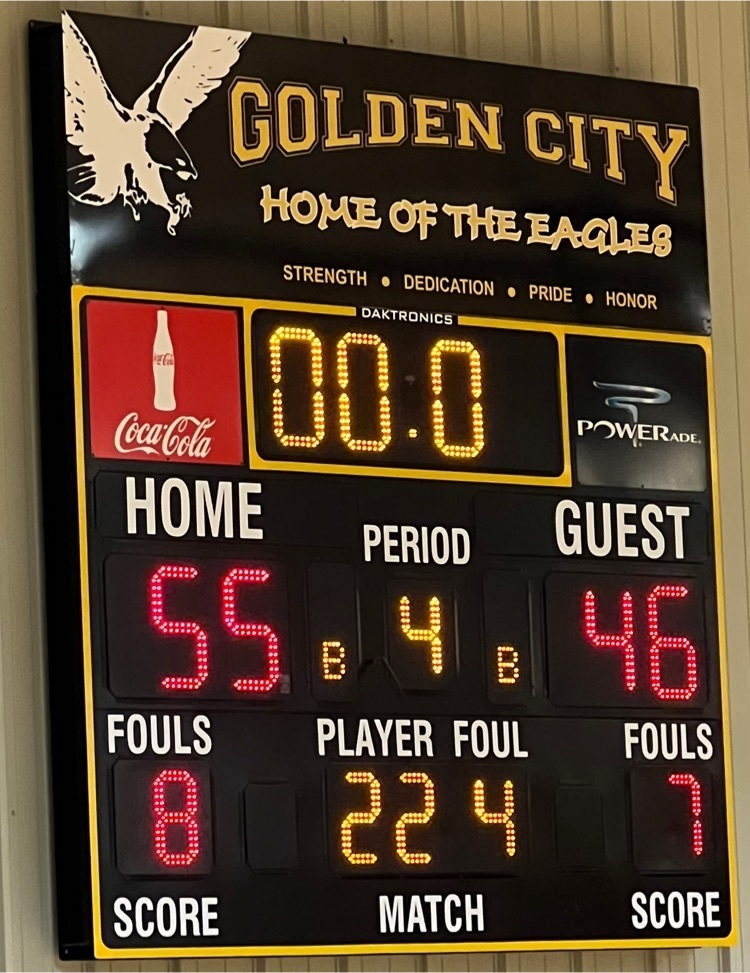 GHS will be hosting a winter formal on Jan. 21 from 8pm to 11pm. Ticket sales will start on Jan. 10. See image for full details.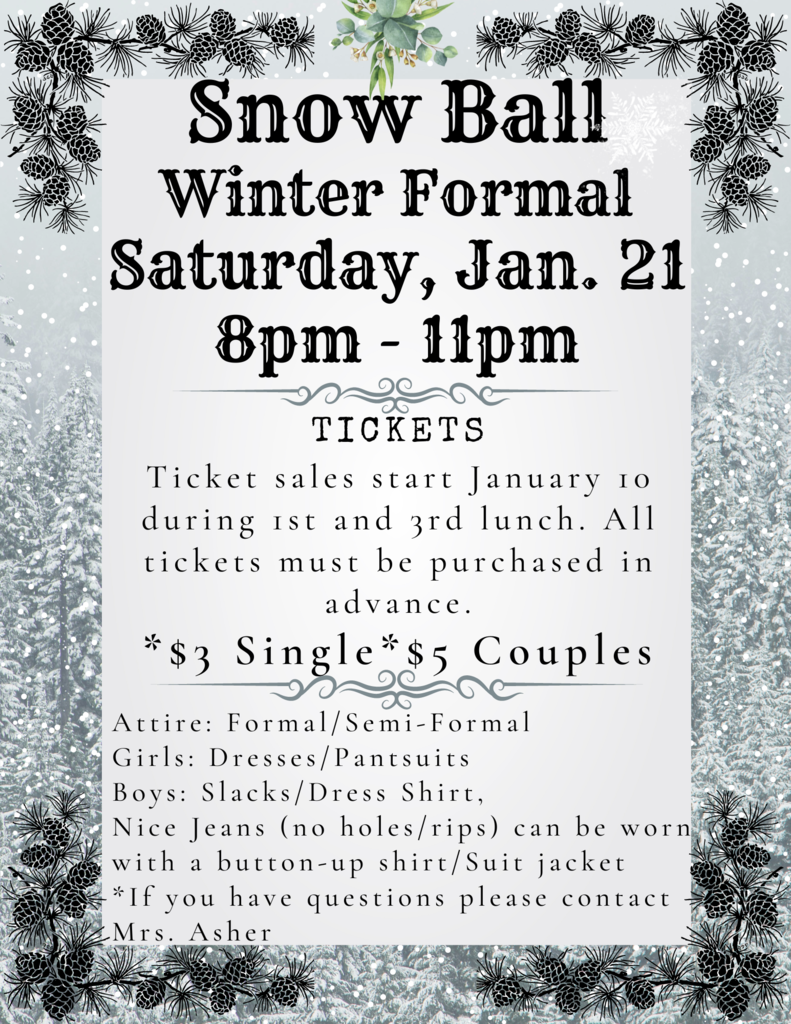 Come on out for Messy Night!!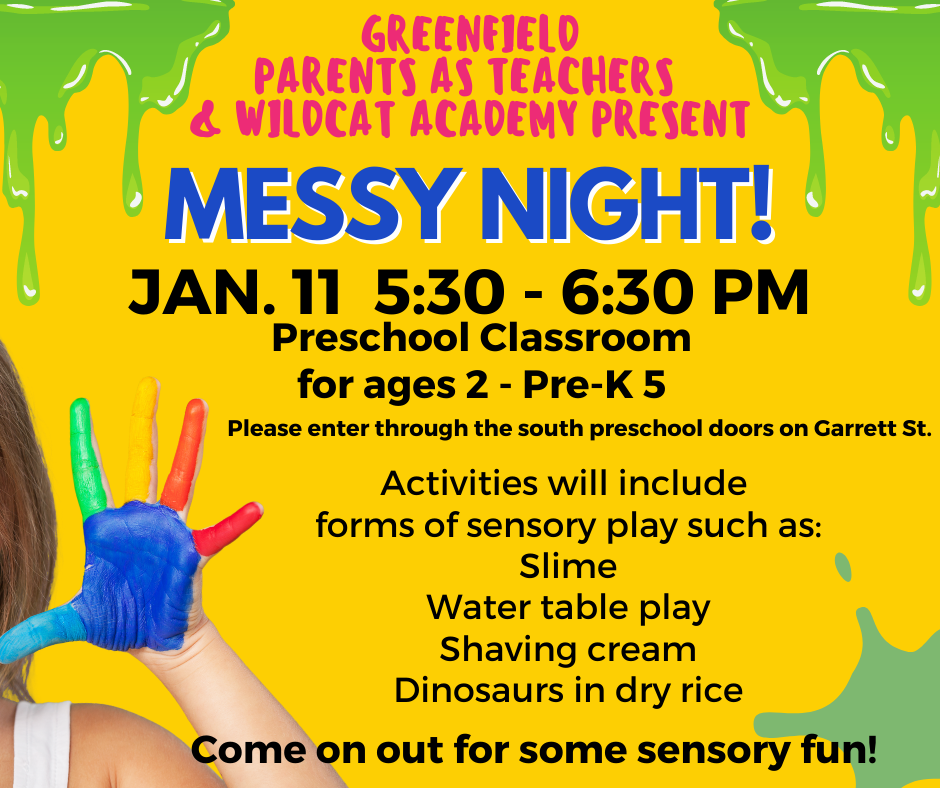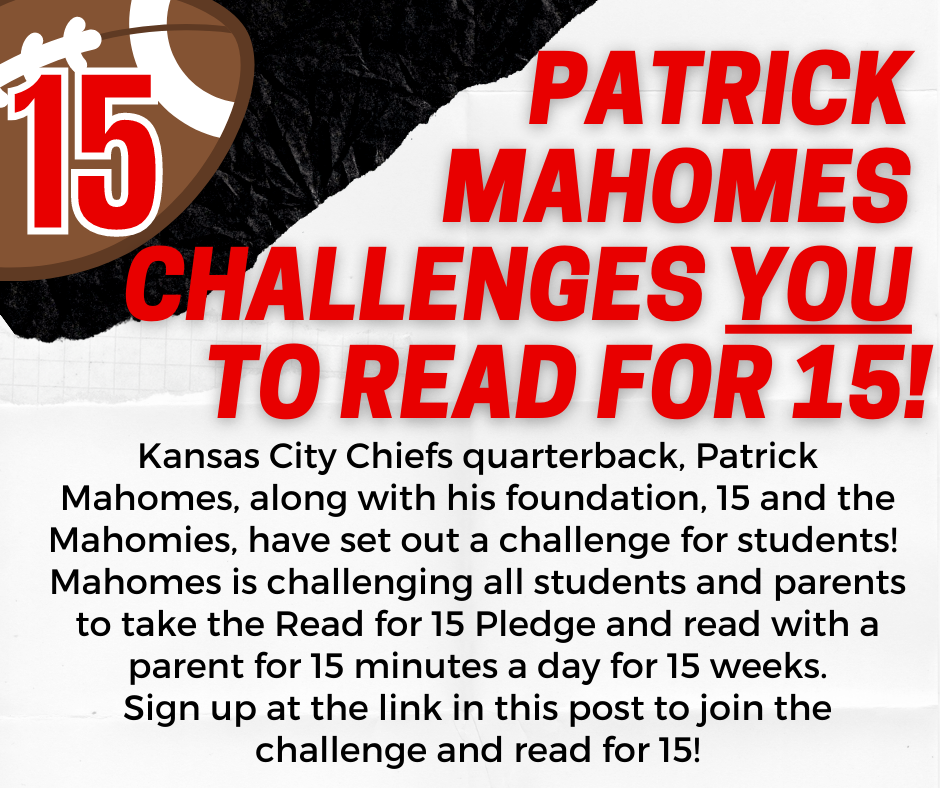 Today we highlight senior athlete Trista Torres! Trista plans to become a social worker. We wish her great success both on the court and in her future endeavors! #W1ldcats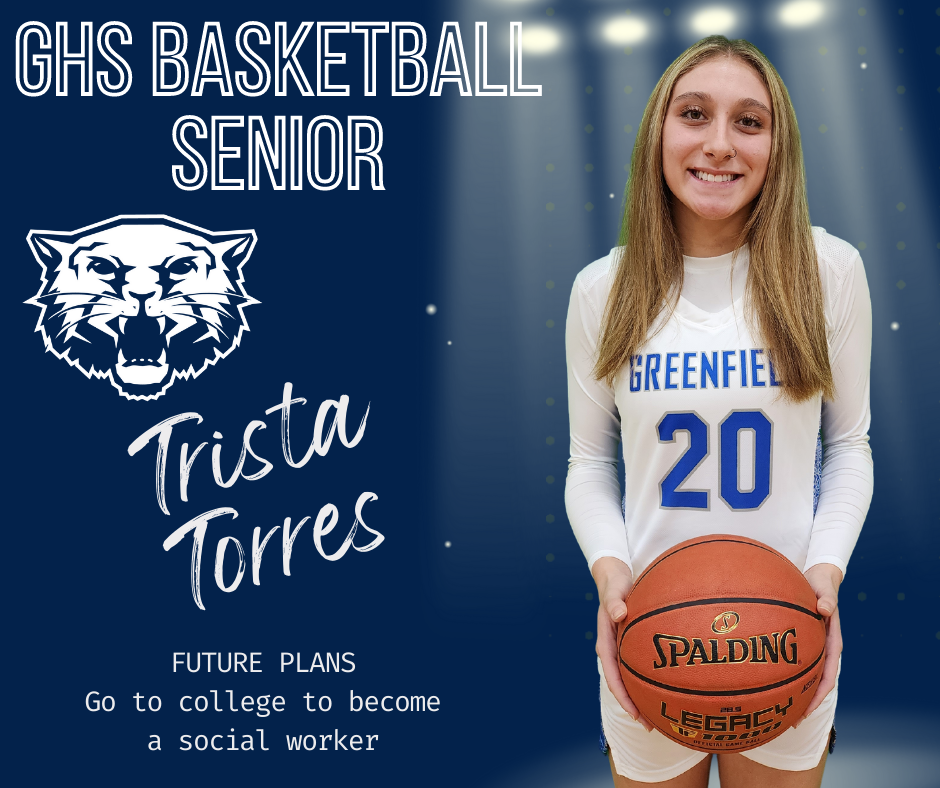 Students had a meeting today with Jostens about class rings. Packets are being sent home today. Orders will be due Wed. January 11 during lunch.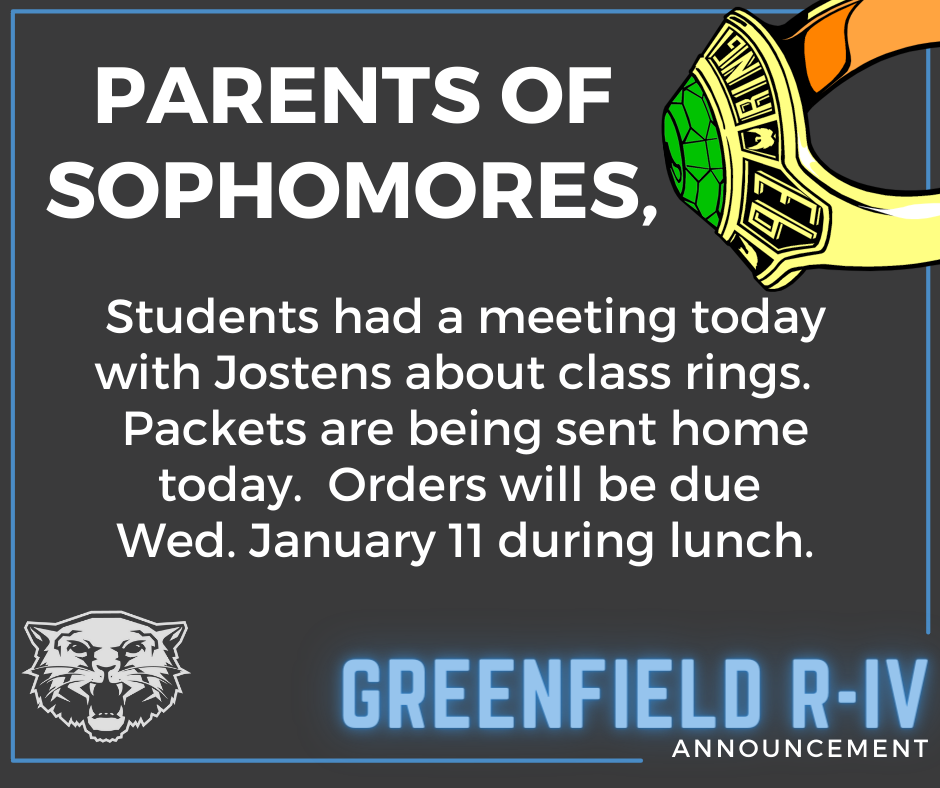 Several GHS football players were named to the 2022 SWMFCA Class 8-Man Football Team!! Xander Vaughn, River Stephens, Rexton DeJager, Alex Pickett, Nikolas Gossett, Austin Pickett, as well as Elijah Abramovitz, Camryn Shouse, and Hunter Mincks. Great job, #W1ldcats!!