Pictured are seniors who completed the A+ tutoring program. Great work, #W1ldcats!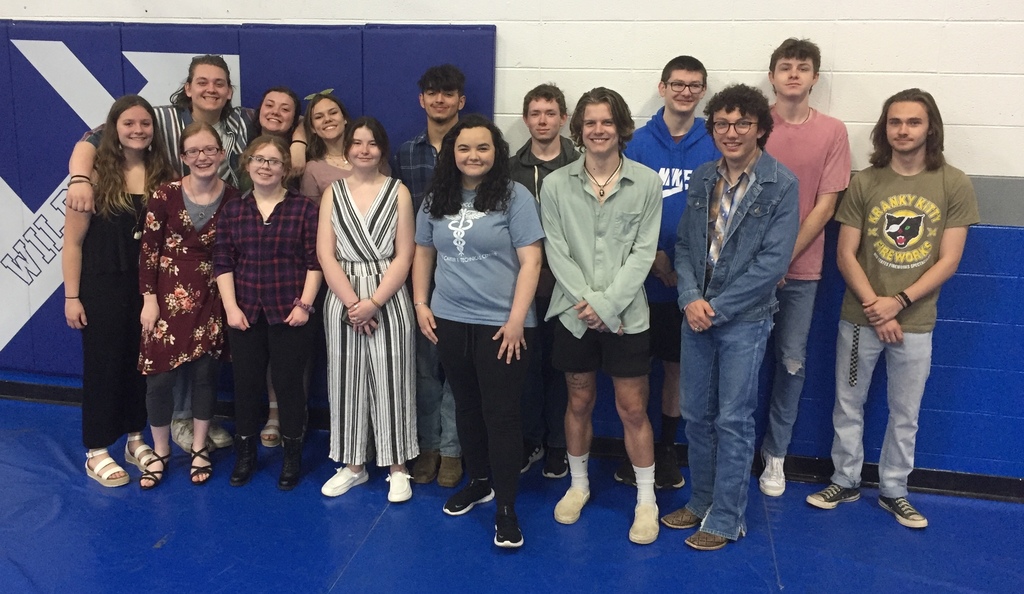 Mrs. Lyle's preschool class and members of NHS walked to the post office today to mail letters home.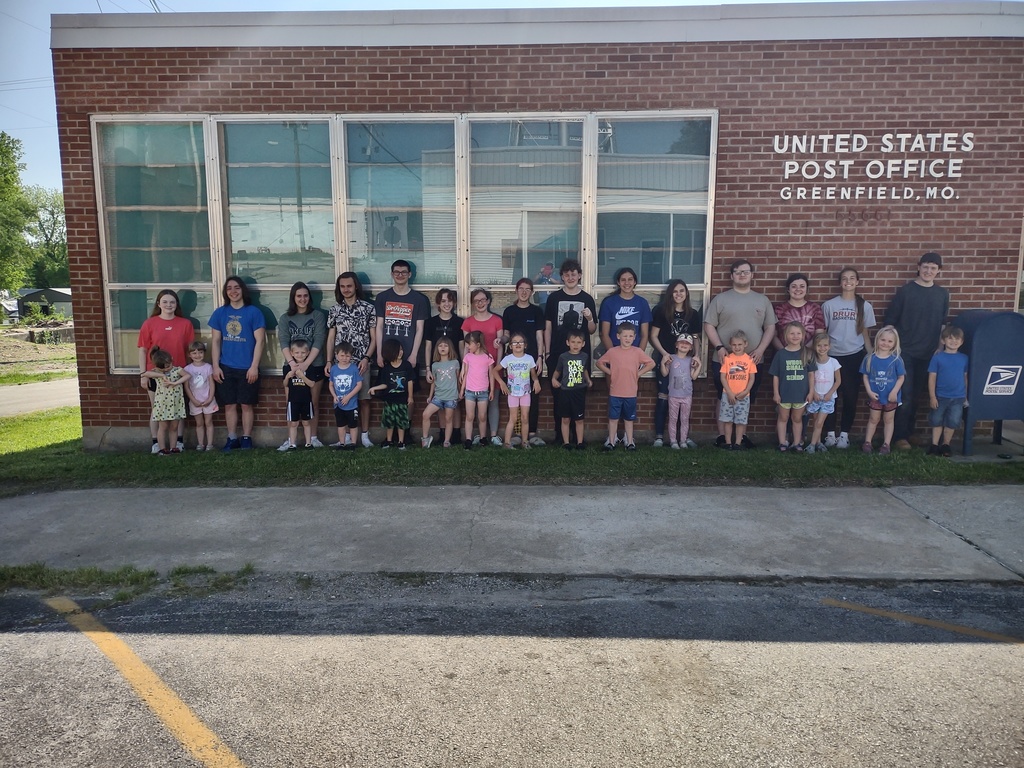 We would like to announce next year's NHS officers. President will be Tatum Torres; VP will be Allyson Propst; Service Secretary will be Marlie Wright; Leadership Secretary will be Jasmine Feezell; Social Secretary will be Josie Morrow. Congratulations!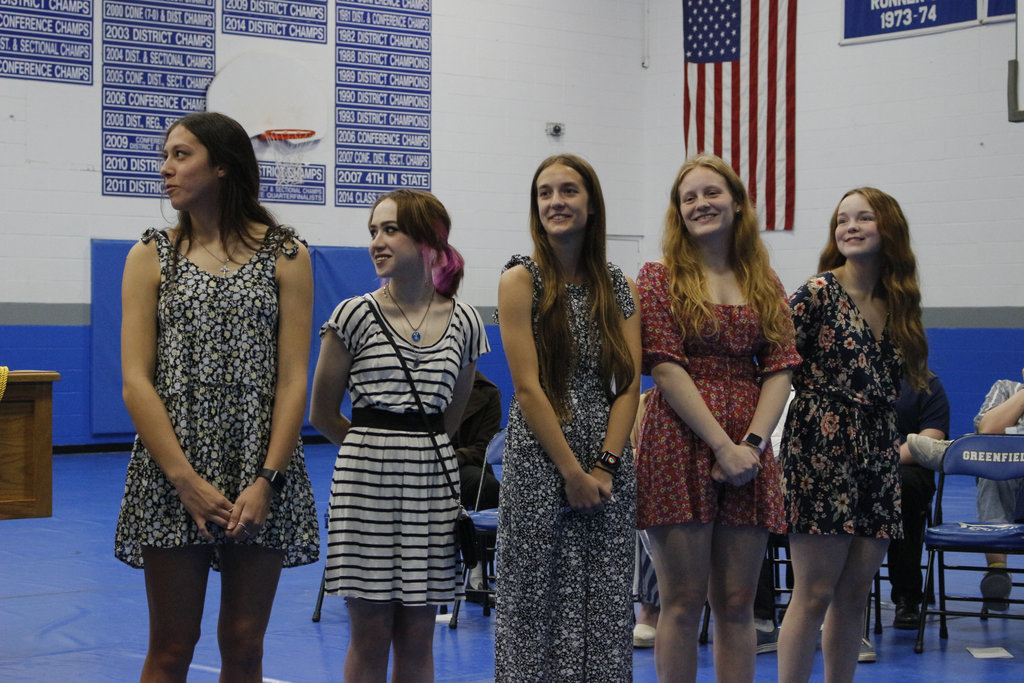 JH cheer tryouts will be May 16 10:00 AM - 12:00 PM in the Brown Gym at the elementary. See image for more details.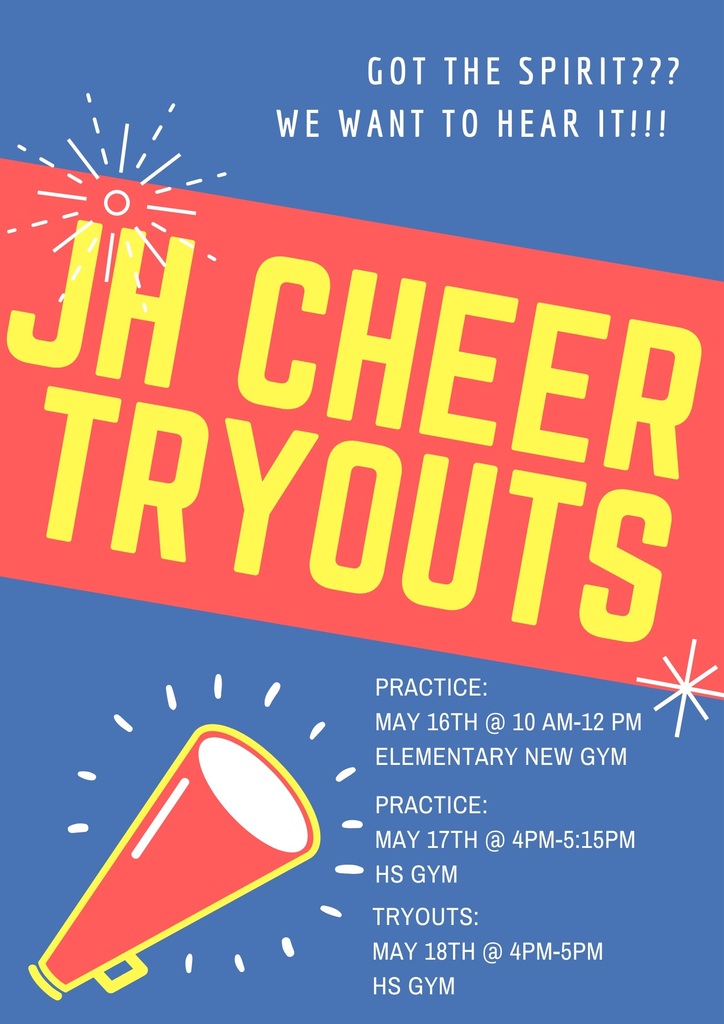 Preschool students walked to the GHS greenhouse today to pick up the daisies the high school students helped them plant. What a nice day to get outside for a walk! Thank you, greenhouse students!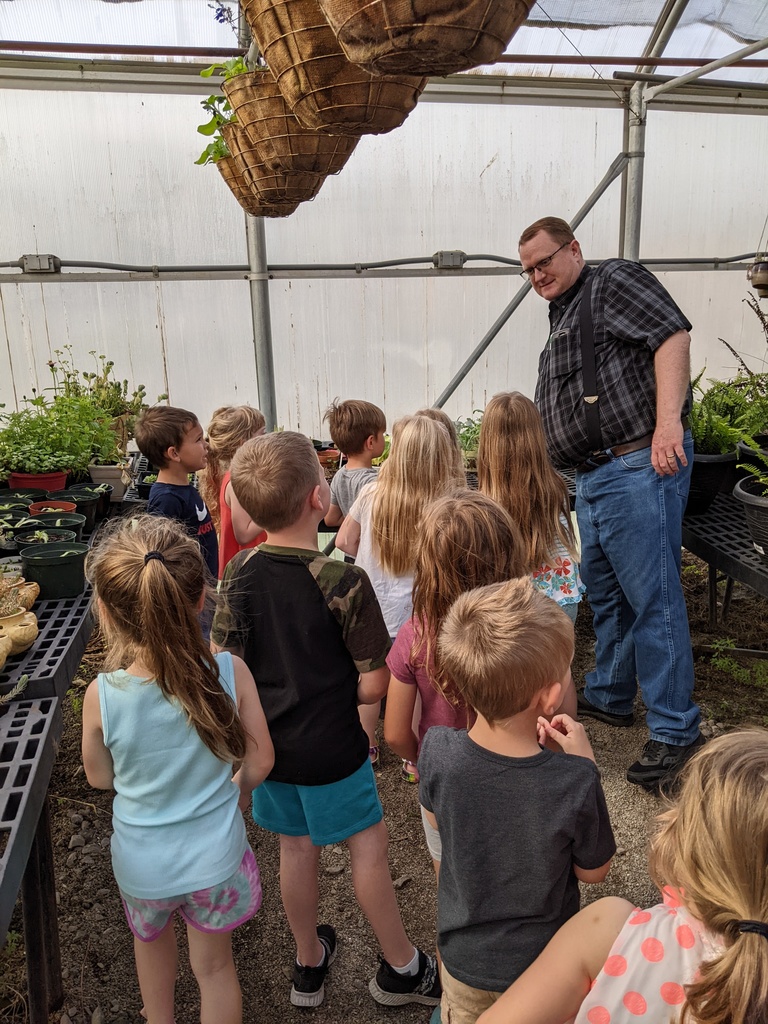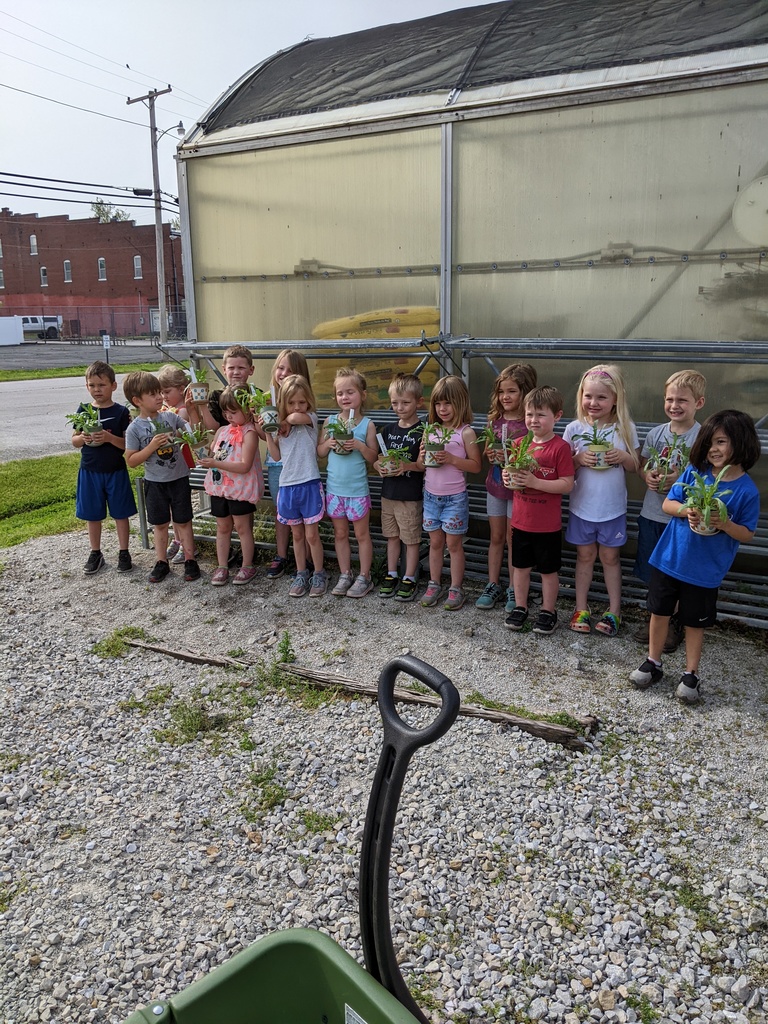 It's nearly graduation time at Greenfield Elementary! Preschool graduation will be May 26 at 8:30 AM in the Brown Gymnasium. 6th grade graduation will be May 26 at 9:30 AM in the Brown Gymnasium. See images for more details. #W1ldcats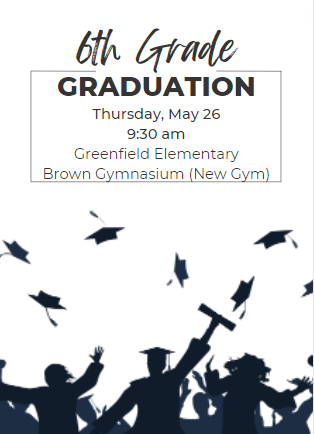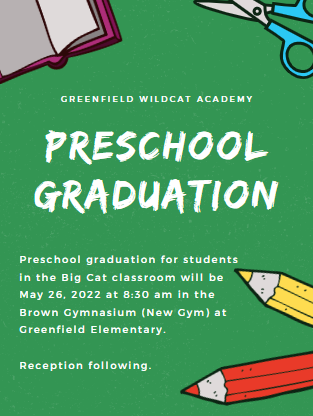 Play Day will be this Friday, May 13! Students might want to bring snacks, drinks, sunscreen, and a blanket/towel to sit on outside. Students are also welcome to bring a small toy to play with, however, the students are responsible for their own toys.

Mrs. Jurgensmeyer's forensics class had a very exciting guest speaker. Alexander Belt is from the Missouri State Highway Patrol Crime Lab. He is a firearm/toolmark examiner and brought some tools of his trade to class. Chief Larkin joined the class as well.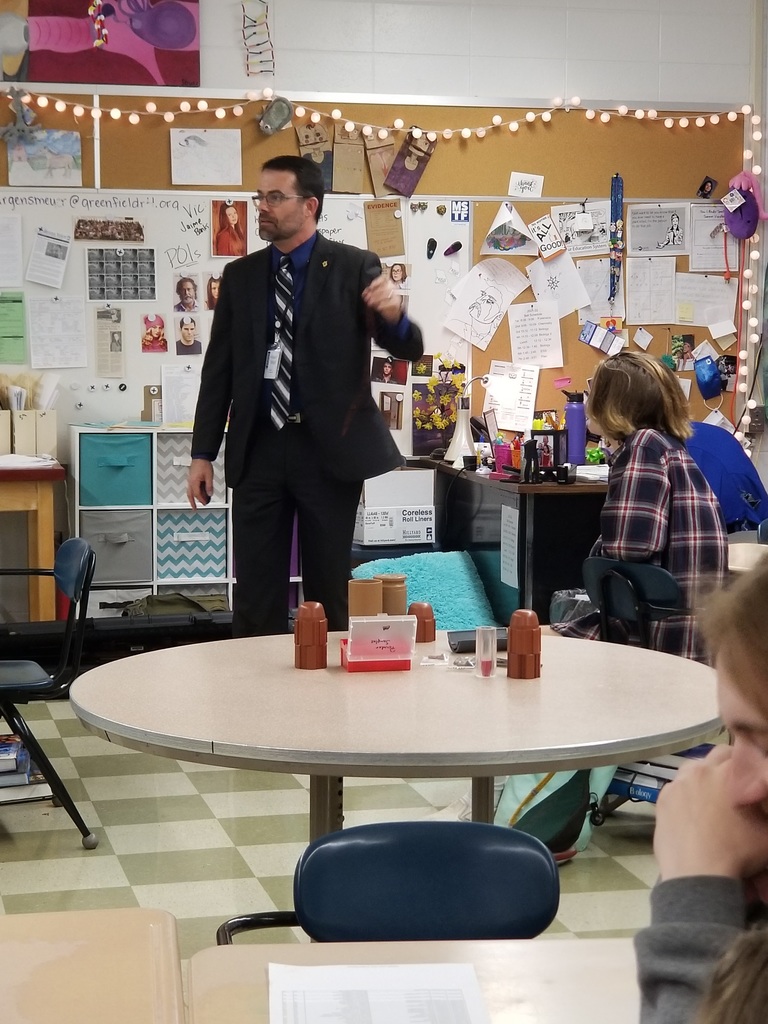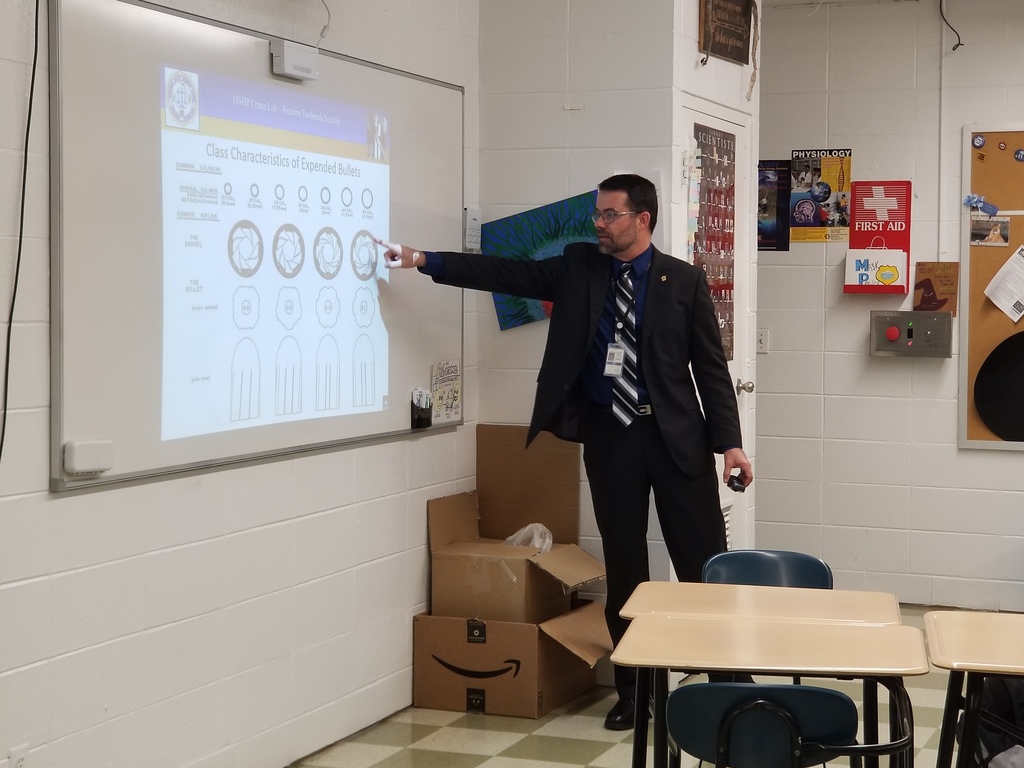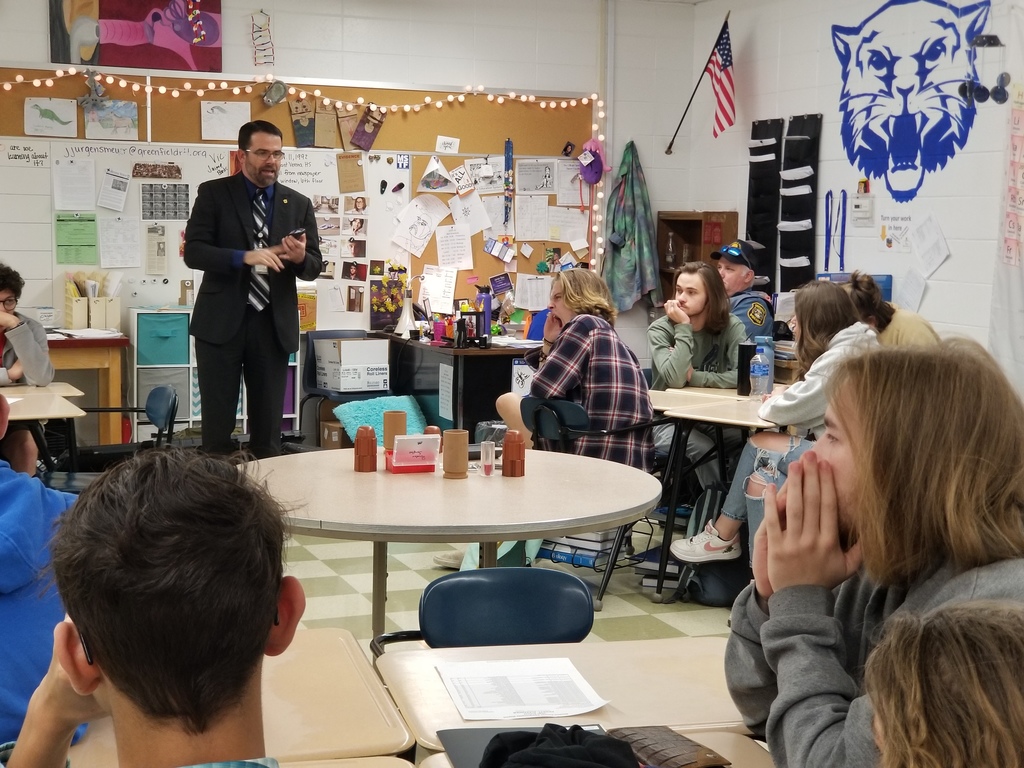 Please see the parking map for Saturday's track meet if you plan on attending.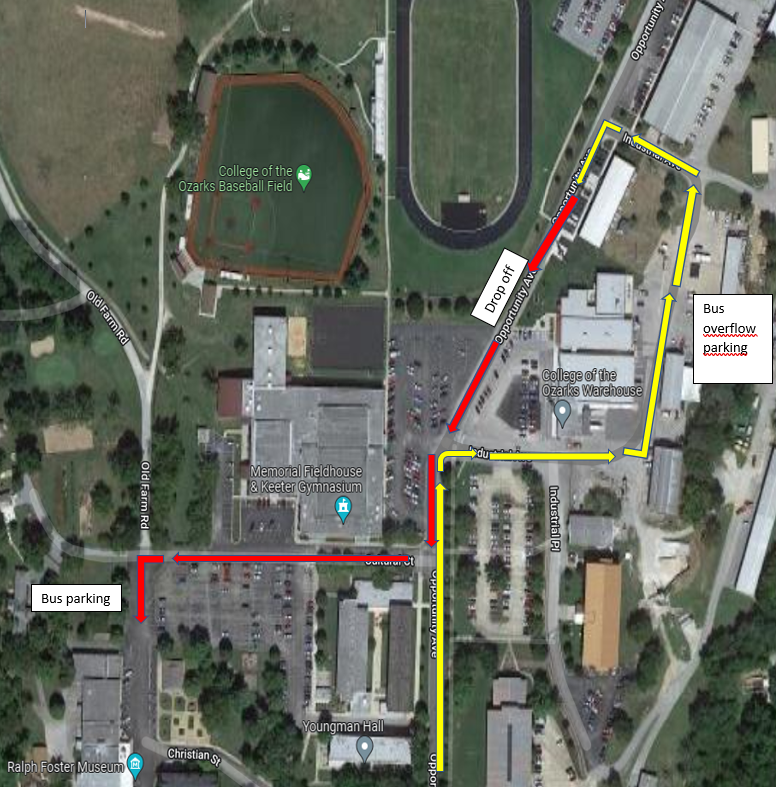 The junior high awards ceremony and the 8th grade graduation will take place on May 25 beginning at 9:30 AM.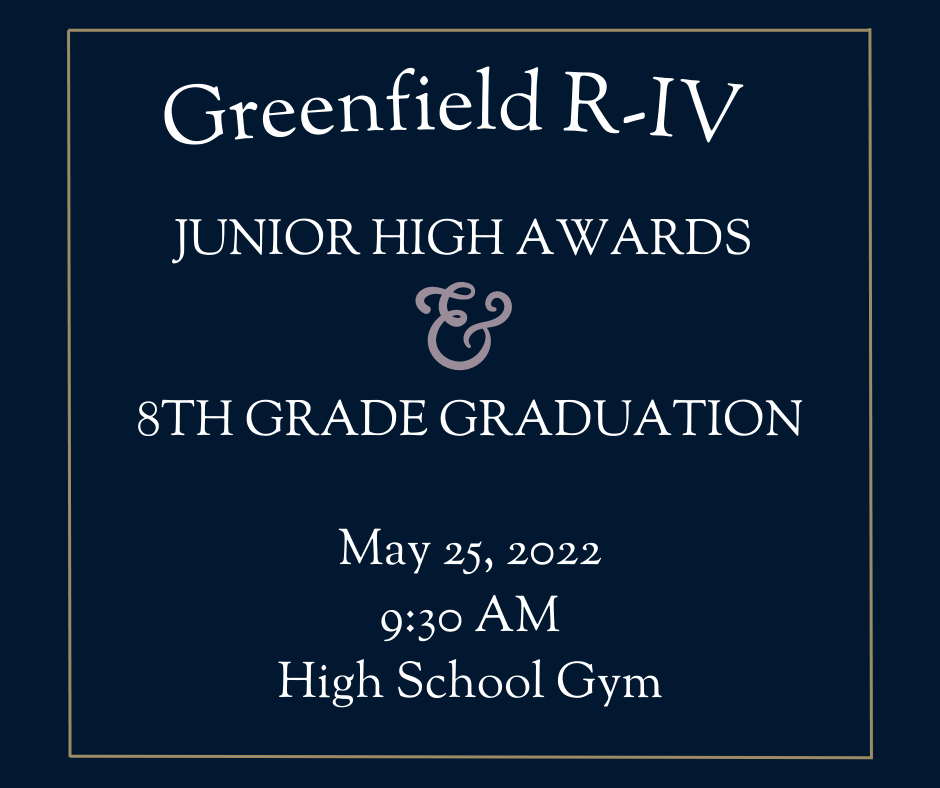 Some student writers in Ms. Alicia Burton's English classes had the opportunity to participate in the LAD Fair in April of 2022. These students showed exemplary work in one or more language arts categories. Some submitted original stories while others submitted drawings based off the 5th grade novel study of Holes by Louis Sachar. LAD Fair winners in 5th grade were Parker Noland with a first place and Writer's Hall of Fame placement and Ayden Myers with a first place placement. Other 5th grade participants included Izabell DeJager, Abigale Maxwell, Jack Jones, Kale McCollough, Tiffany McCarty, and Layla Webb. Lots of hard work and care was put into each of these submissions. Congratulations to all LAD Fair participants!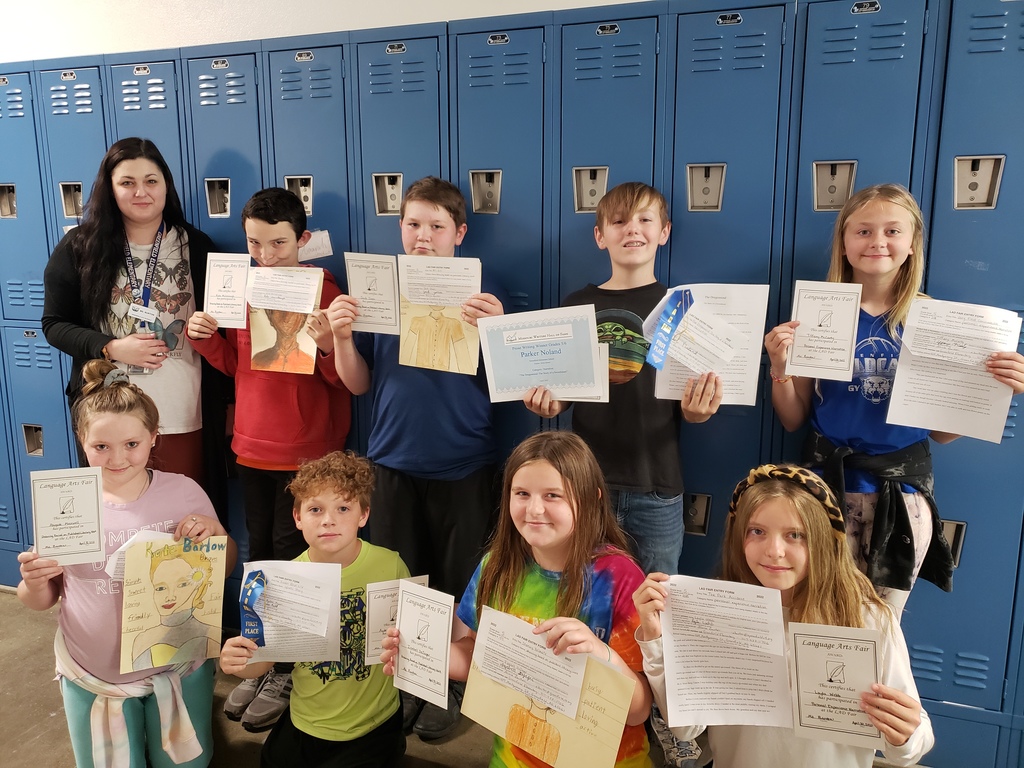 Mrs. Renee Burton entered 7th and 8th grade students' writings in the LAD Fair for 2021-2022. These students will receive recognition at their End-of-the-Year Awards Assembly. Winning students are Kayleigh Back, Madalyn Back, Michelle Bjorlokken, Cailey Boyd, Kaydee Mann, Peyton Marshall, Addisyn Myers, Adalynn O'Connor, Kyleigh Robinson, Jonathan Smith, Kazia Smith (not pictured), and Braelyn Stephens. Great job #W1ldcats!

Important Upcoming Dates for Elementary: Friday, May 13-Play Day for K-6 students and teachers Tuesday, May 17-5th grade field trip Friday, May 20-6th grade field trip Monday, May 23-3rd and 4th grade field trip Wednesday, May 25-Field Day Thursday, May 26-PreK graduation at 8:30 am and 6th grade graduation at 9:30 am, last day of school Tuesday, May 31-Summer school starts

This week, the 5th/6th Grade beginner band is learning the basics of how to march with their instruments! Greenfield bands are under the direction of Mr. Dalton Elery.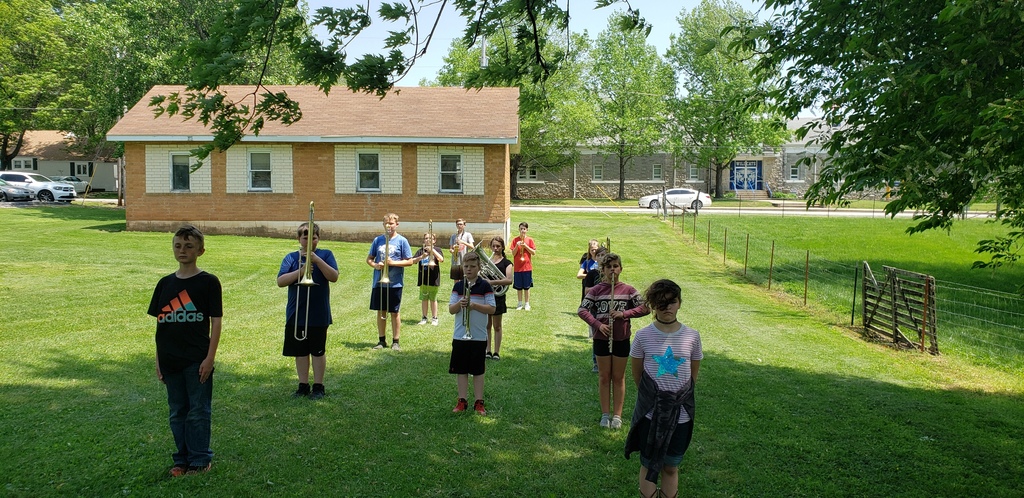 Earth & space science students launched bottles as rockets in the teacher parking lot. The goal was to figure out which bottle would launch the highest and fastest based on timing. "The difference between messing around and science is writing it down." Adam Savage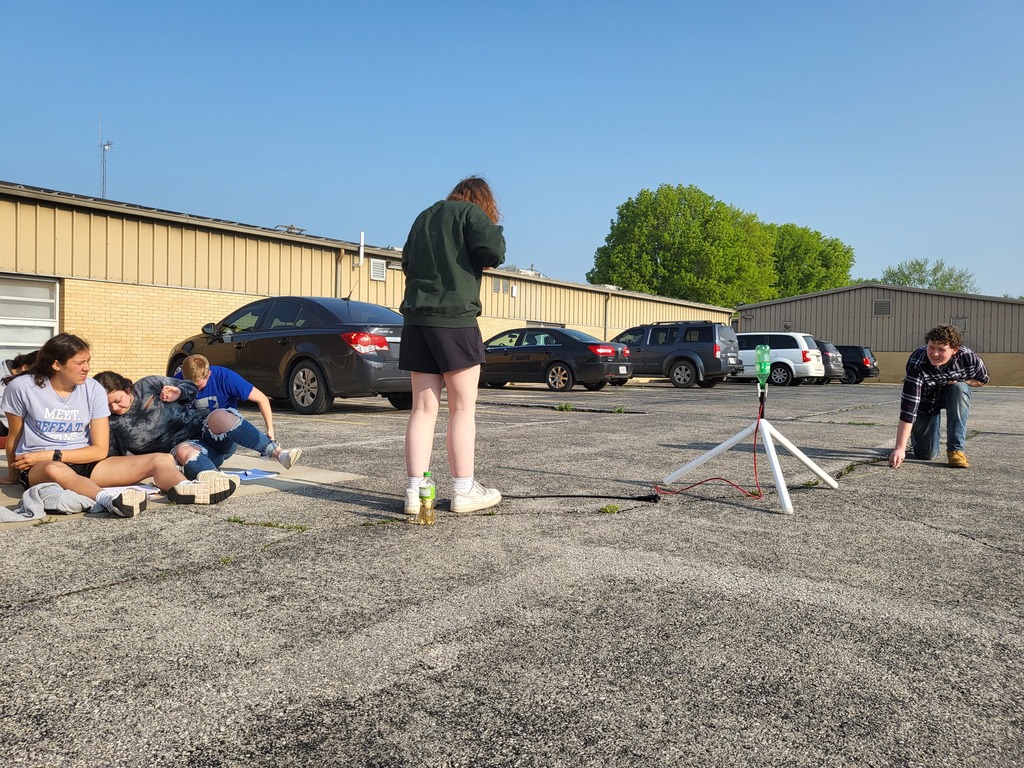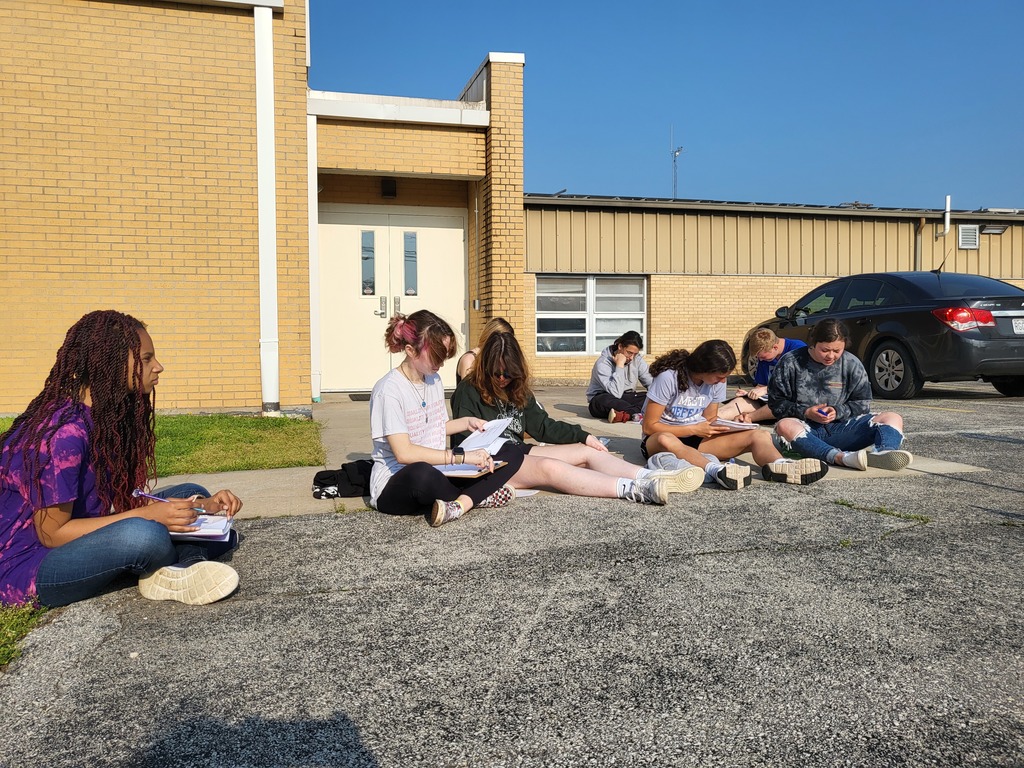 Track sectionals are this Saturday. Tickets must be purchased online through MSHSAA's website at
https://www.mshsaa.org/CMSPages/Tickets.aspx
To purchase tickets, click on Track & Field > Class 2 > Get Tickets (Choose the option for Sat. May 14 at School of the Ozarks).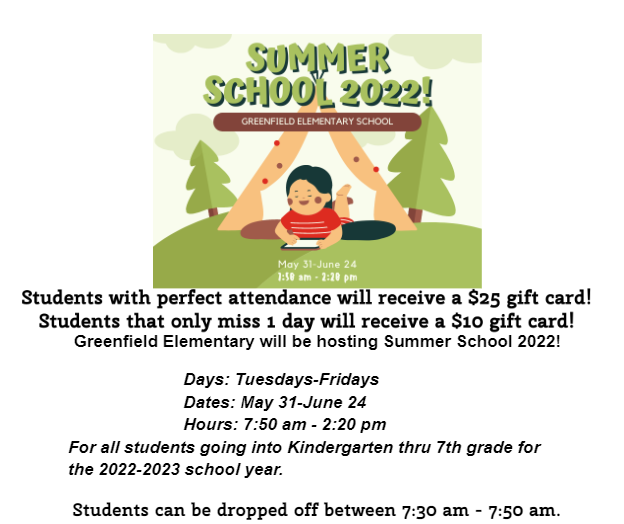 District track details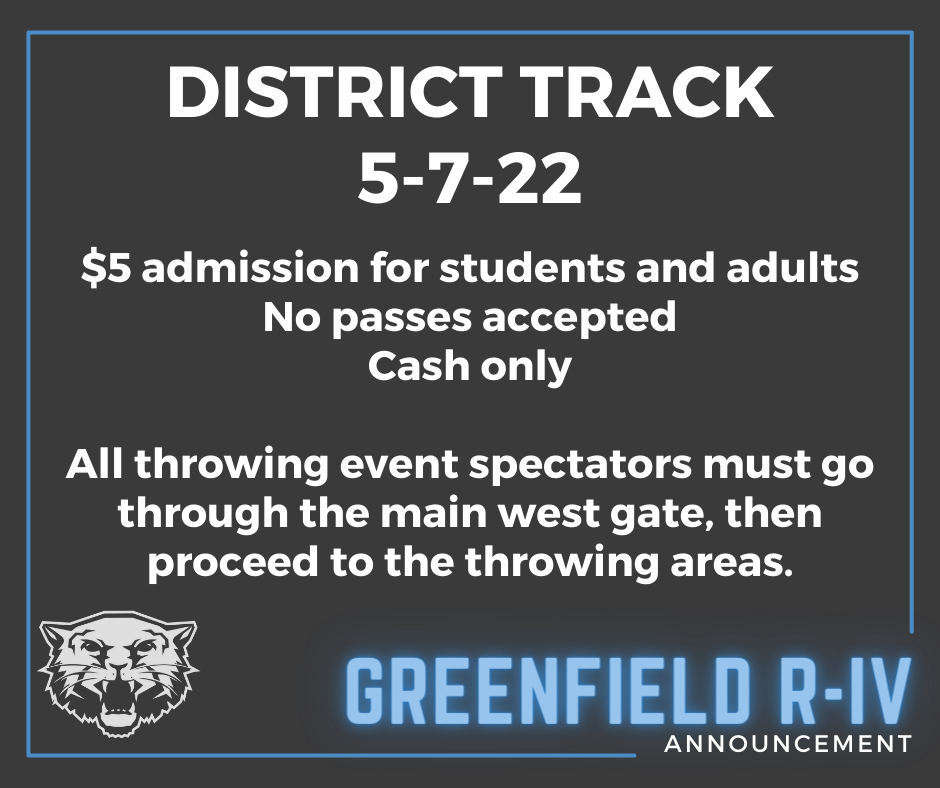 Mrs. Jurgensmeyer's forensics class had a guest speaker today who delivered a presentation about firearms and toolmark examination. The guest speaker was Alexander Belt from the Missouri State Highway Patrol Crime Lab. This was a great opportunity for the students!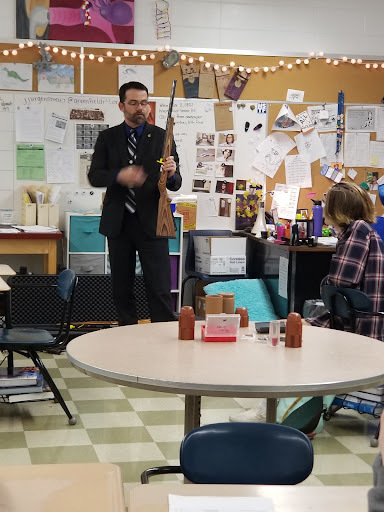 Today's baseball game has been canceled.