Yesterday, the sixth grade class had Step Up Day at the junior high. They toured the building, met teachers and got a small taste of life in the junior high. We're excited for them to grace the junior high hallways next year! #W1ldcats

Mrs. Lyle's preschool class and members of NHS walked to the post office today to mail letters home.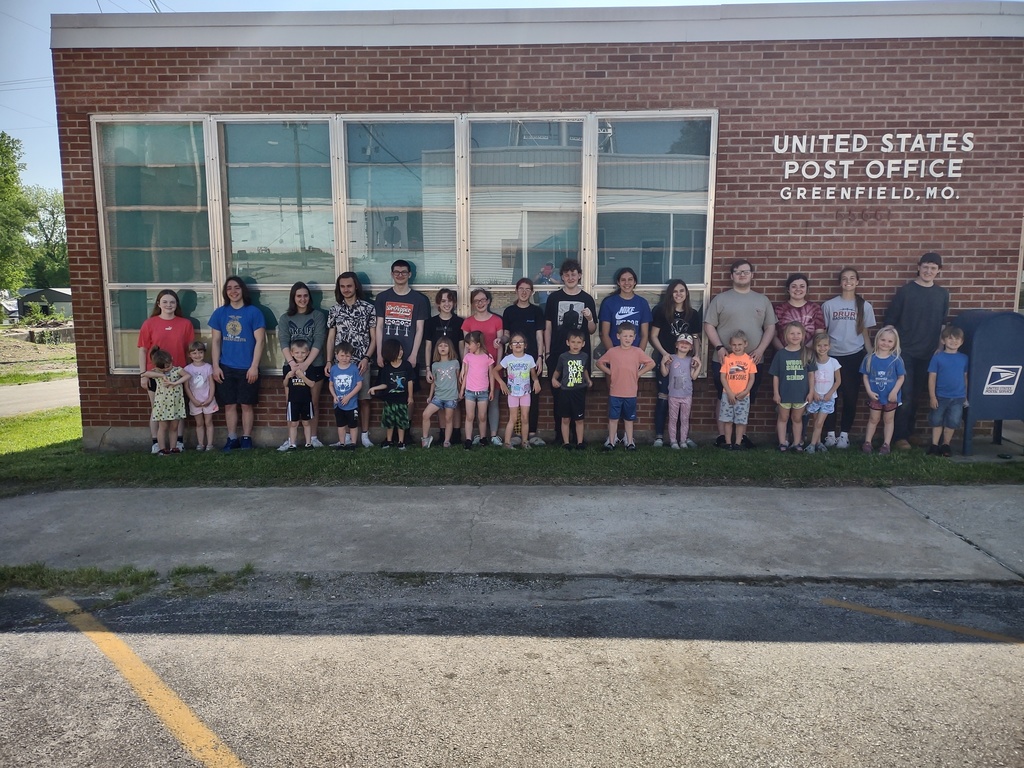 JH cheer tryouts will be May 16 10:00 AM - 12:00 PM in the Brown Gym at the elementary. See image for more details.

Preschool students walked to the GHS greenhouse today to pick up the daisies the high school students helped them plant. What a nice day to get outside for a walk! Thank you, greenhouse students!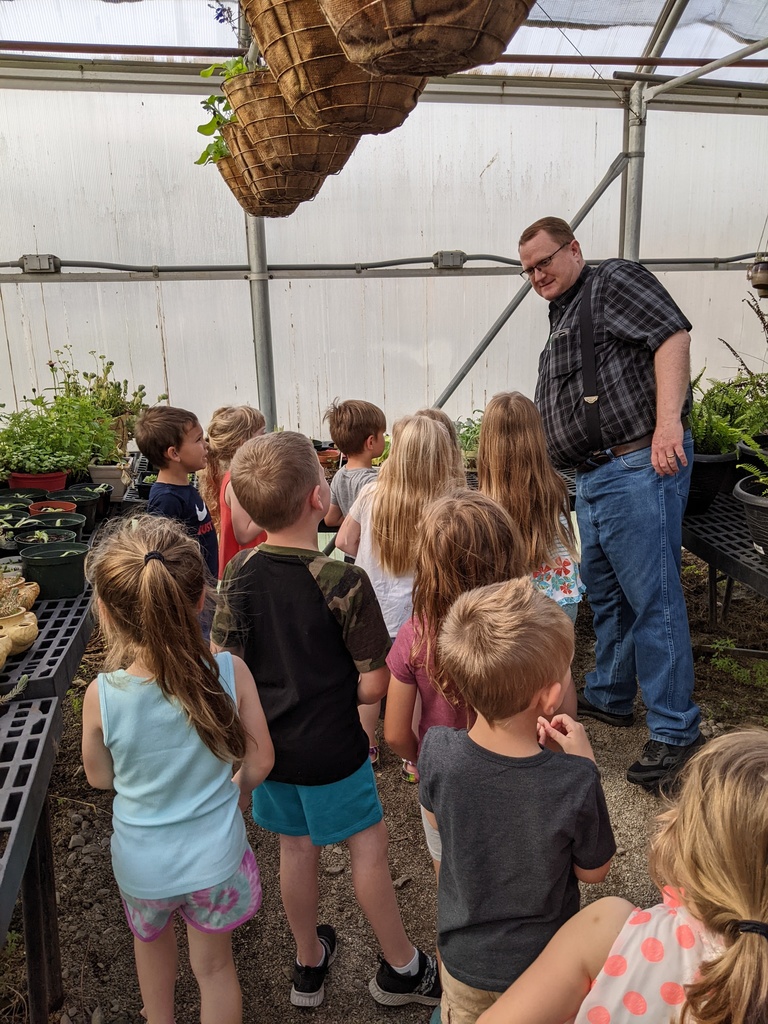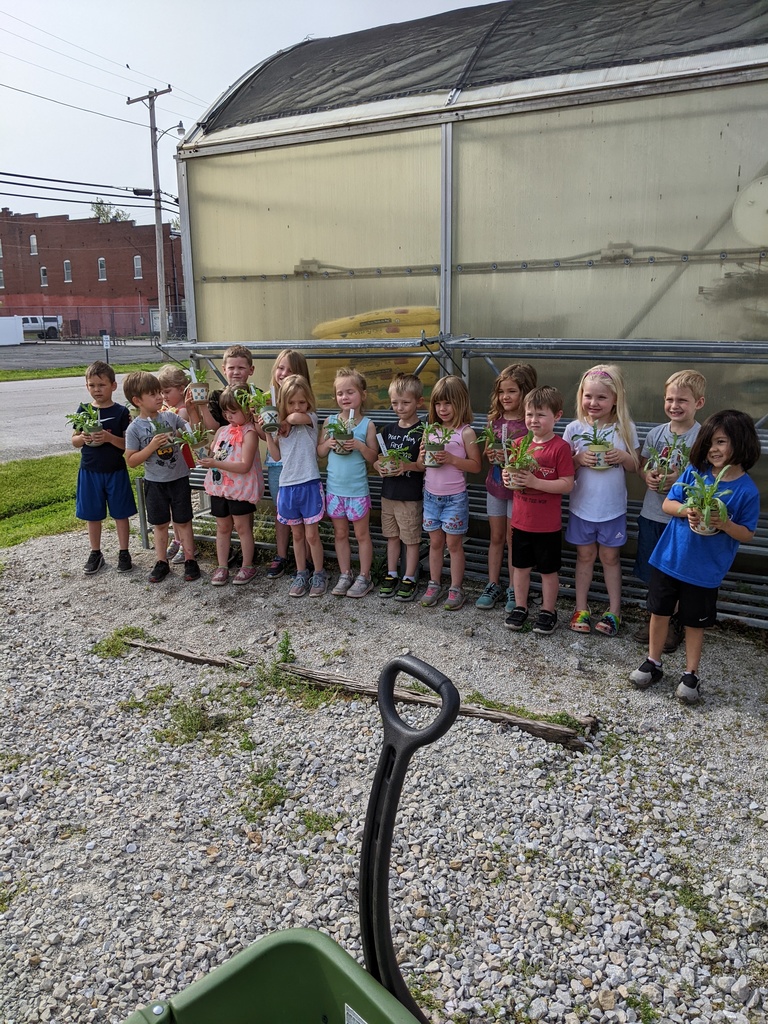 It's nearly graduation time at Greenfield Elementary! Preschool graduation will be May 26 at 8:30 AM in the Brown Gymnasium. 6th grade graduation will be May 26 at 9:30 AM in the Brown Gymnasium. See images for more details. #W1ldcats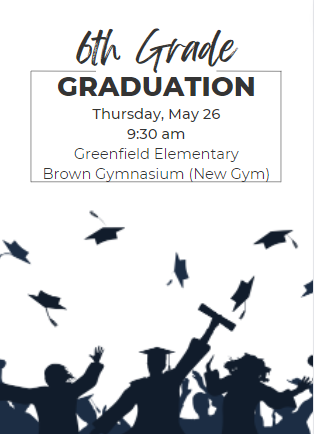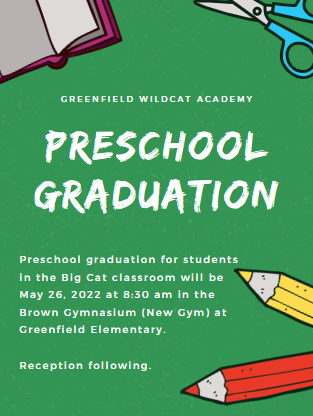 Some student writers in Ms. Alicia Burton's English classes had the opportunity to participate in the LAD Fair in April of 2022. These students showed exemplary work in one or more language arts categories. Some submitted original stories while others submitted drawings based off the 5th grade novel study of Holes by Louis Sachar. LAD Fair winners in 5th grade were Parker Noland with a first place and Writer's Hall of Fame placement and Ayden Myers with a first place placement. Other 5th grade participants included Izabell DeJager, Abigale Maxwell, Jack Jones, Kale McCollough, Tiffany McCarty, and Layla Webb. Lots of hard work and care was put into each of these submissions. Congratulations to all LAD Fair participants!

This week, the 5th/6th Grade beginner band is learning the basics of how to march with their instruments! Greenfield bands are under the direction of Mr. Dalton Elery.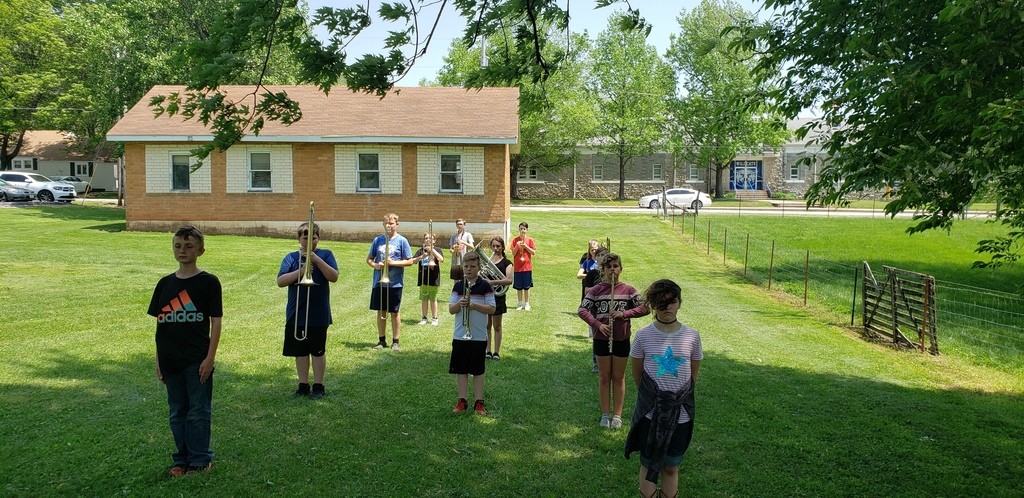 Thank you!!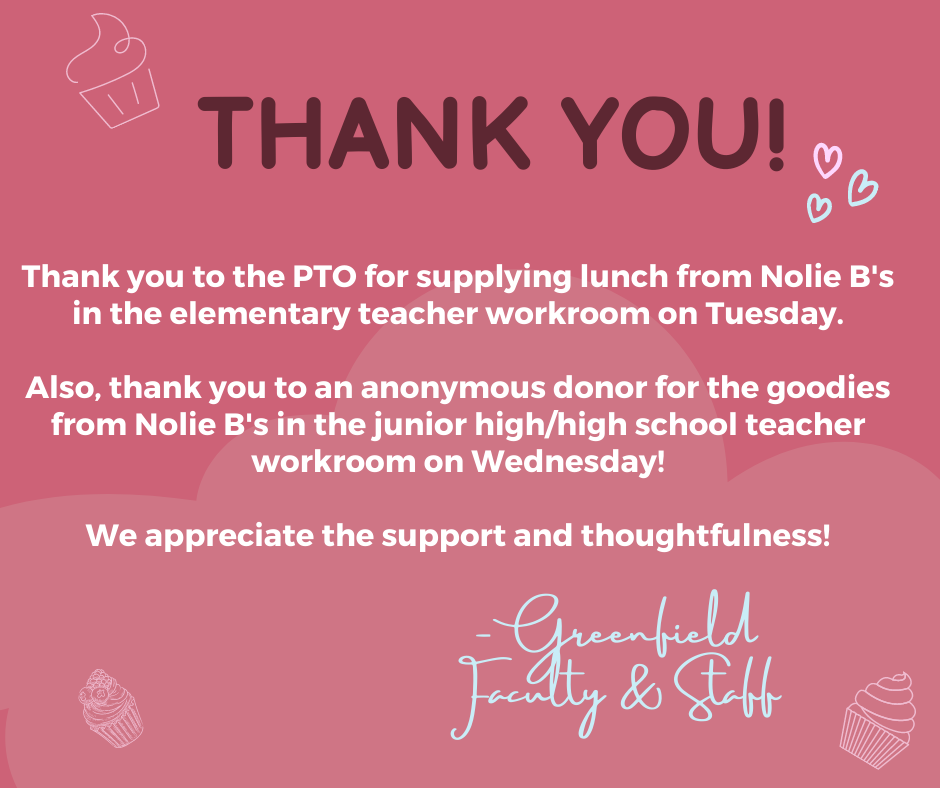 The Greenfield R-IV art show is coming on Saturday May 7. Come see artwork from all grade levels! #W1ldcats

MAP testing begins Tuesday, May 3. Here are some tips to help students do their best!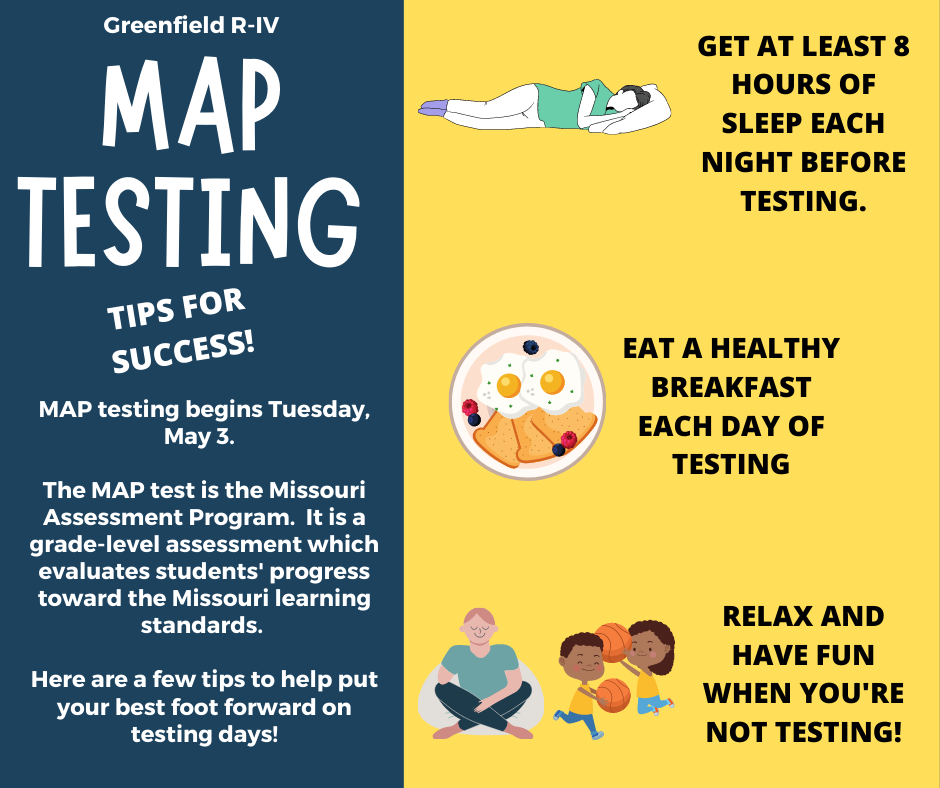 The Greenfield High School Band performed their concert, "In Space" for elementary grades 3-6. The students enjoyed the performance and the band sounded great!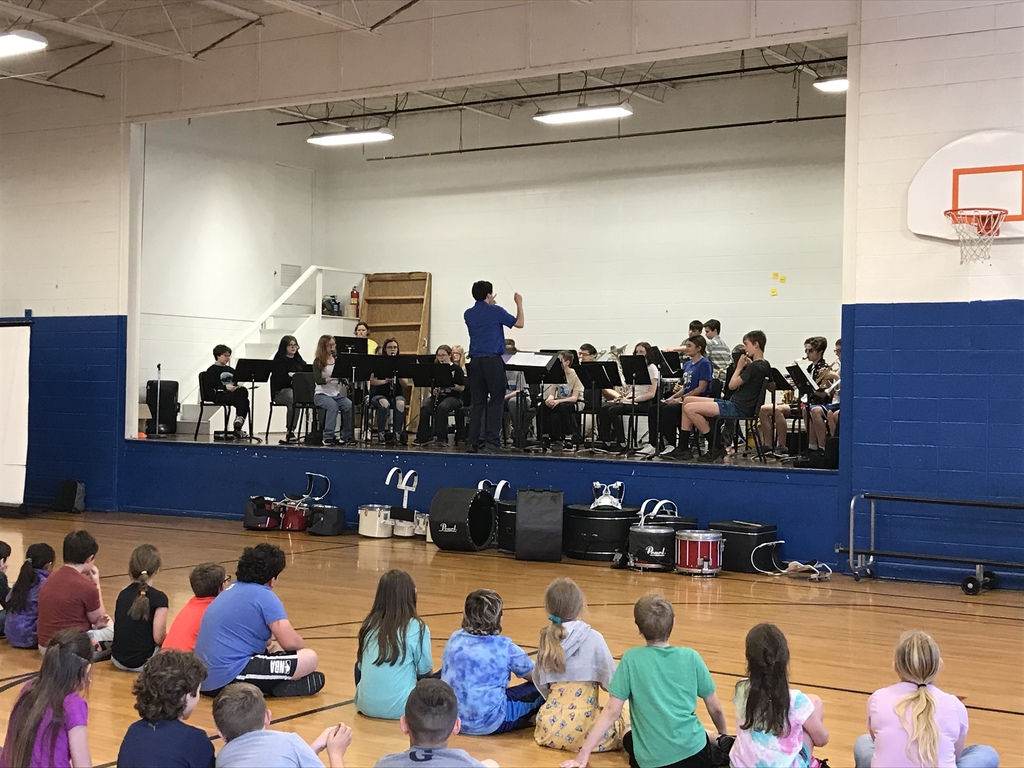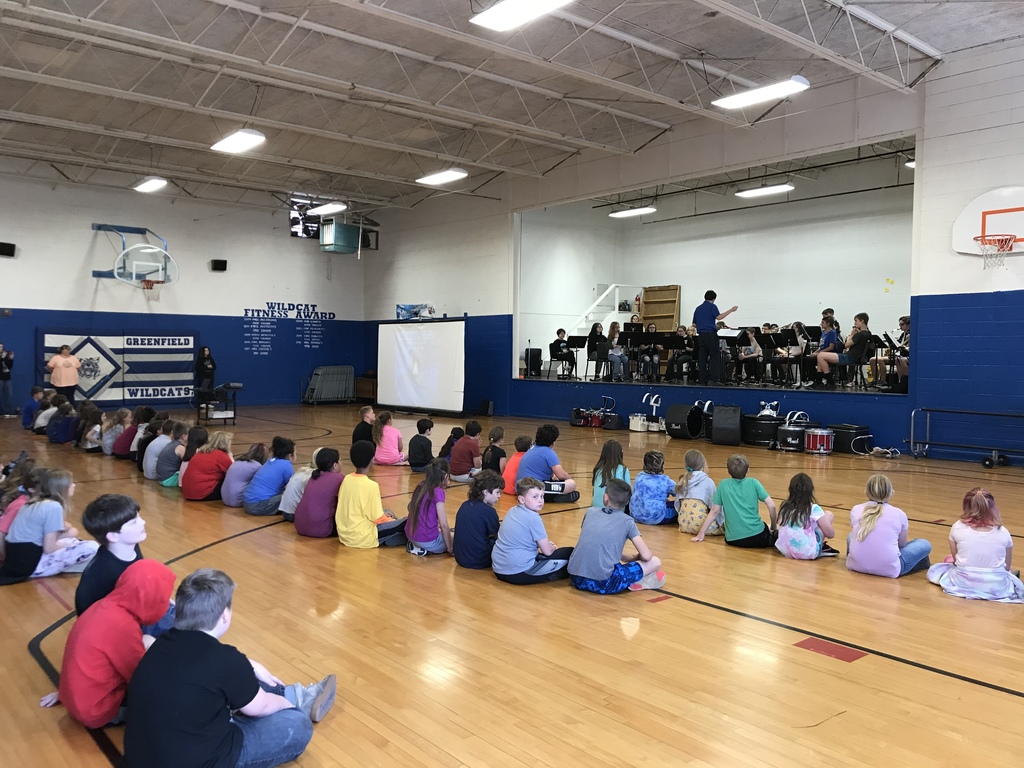 The Greenfield High School Band played at the nursing home on Friday. Following their concert, they had lunch at Reds, then performed an additional concert for the elementary students.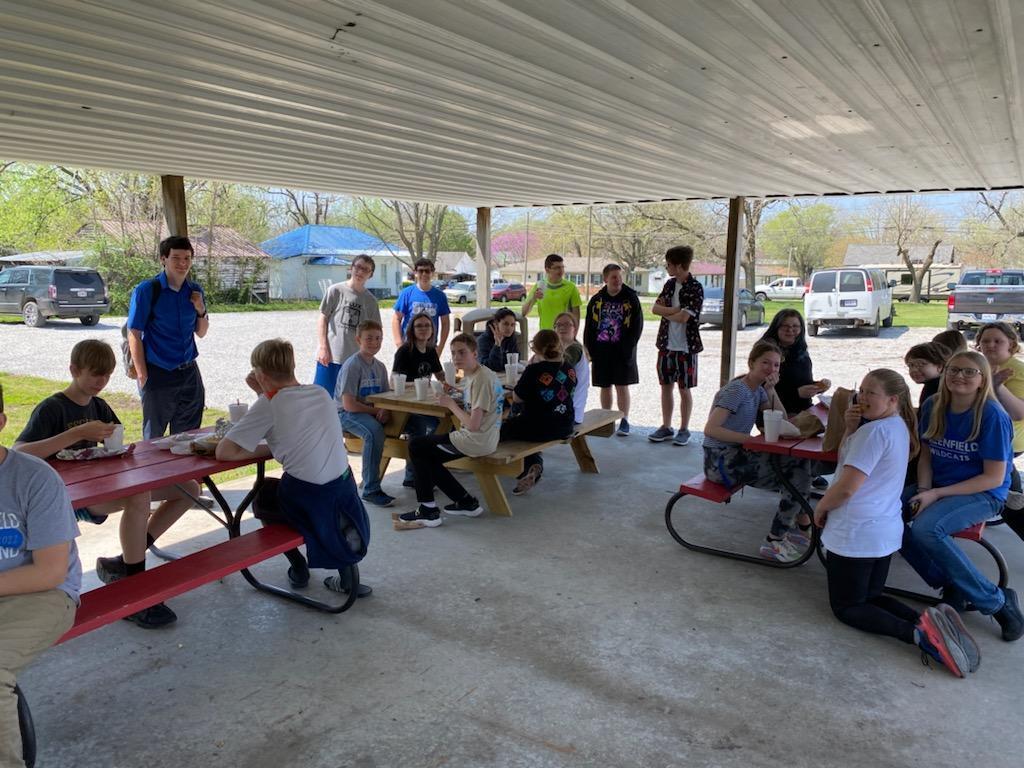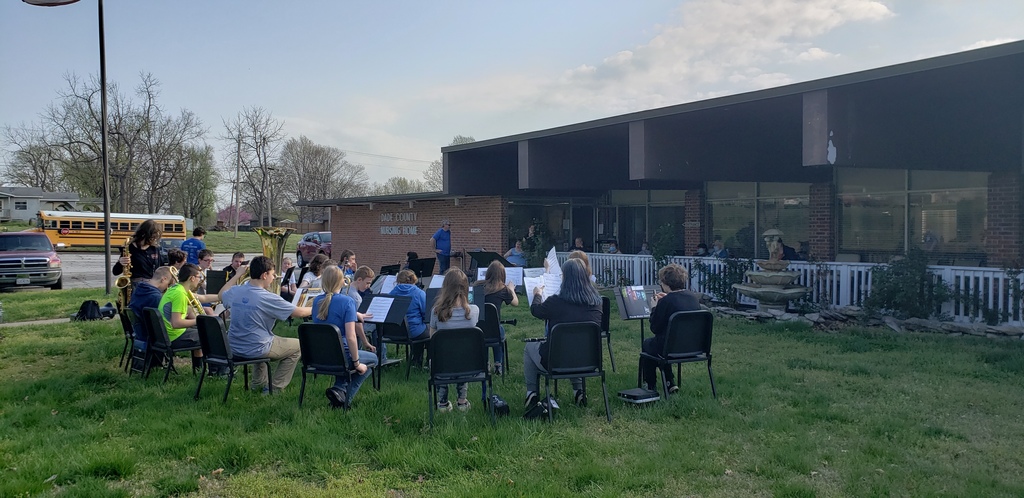 After reading the novel Poppy by Avi, 4th Grade Students dissected owl pellets to find out what the villain owl, Mr. Ocax, had been eating for dinner.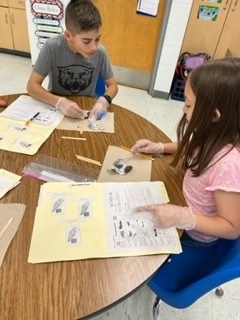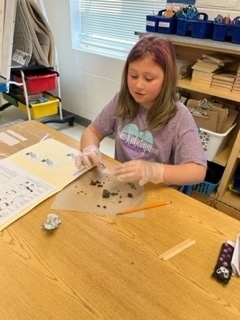 Greenfield Elementary will be participating in the national Walk & Roll to School Day! If your child can safely walk or bike to school, please allow them to do so. It would be great if you could walk with them to celebrate! We will also be taking walks throughout the day!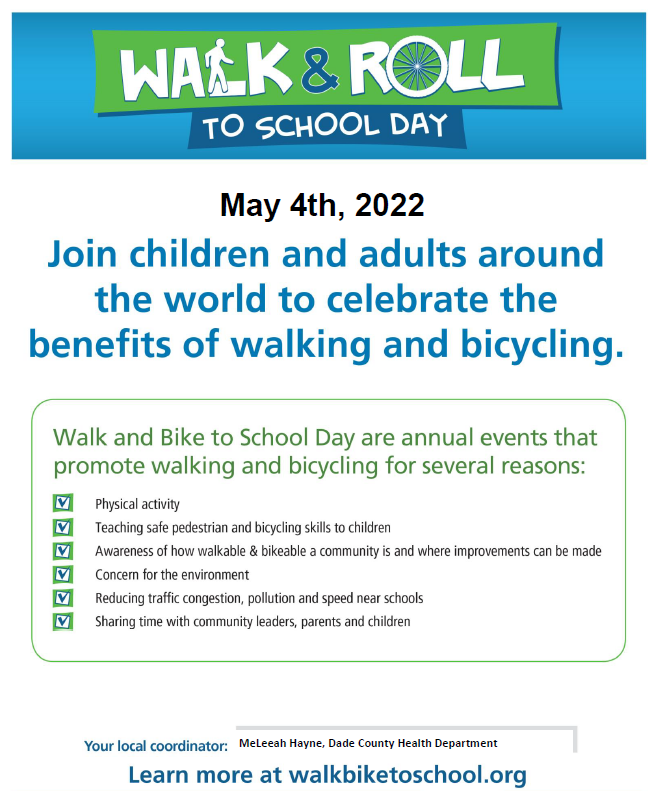 Mrs. Jones taught Ms. Buckner's first grade class how to make a pop up bunny. They did a great job following directions and the steps to make these successfully!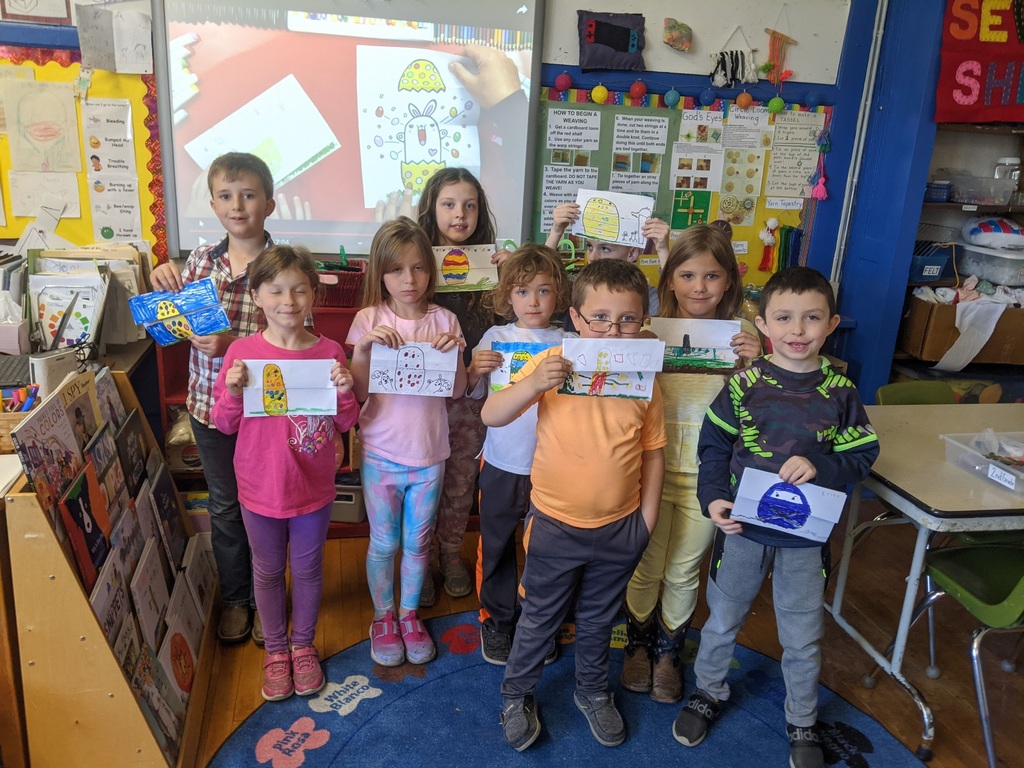 Miss Sappington's class practiced being scientists and investigated some vegetables. Students searched for seeds in each item and decided if it was a scientific fruit or a scientific vegetable.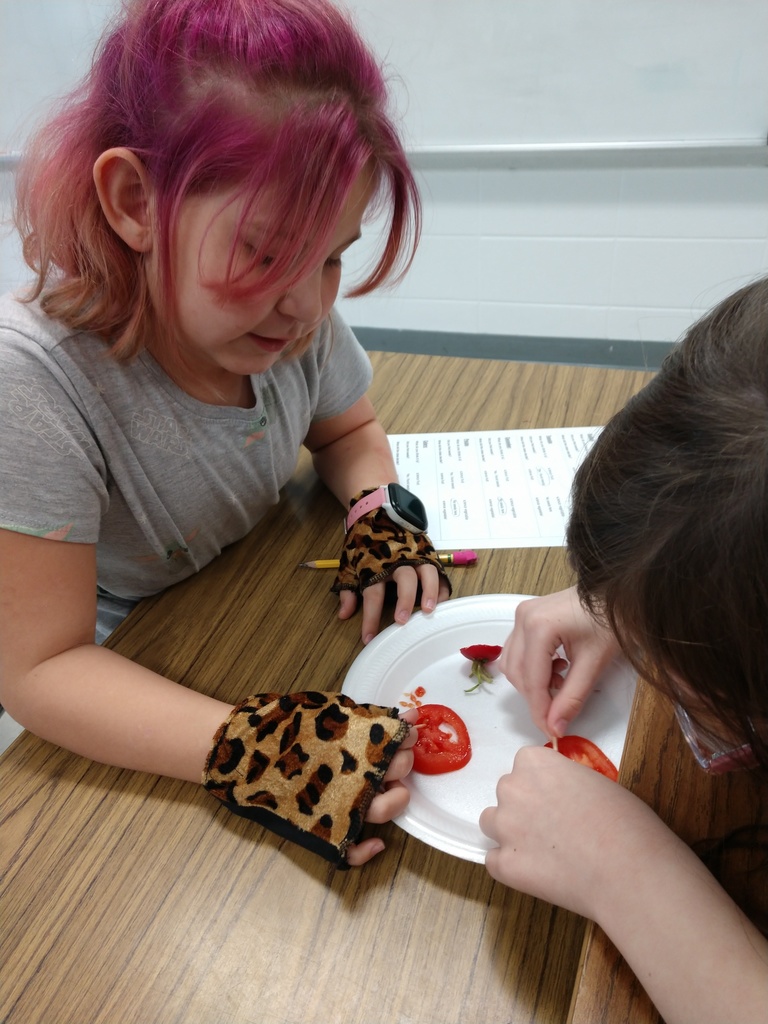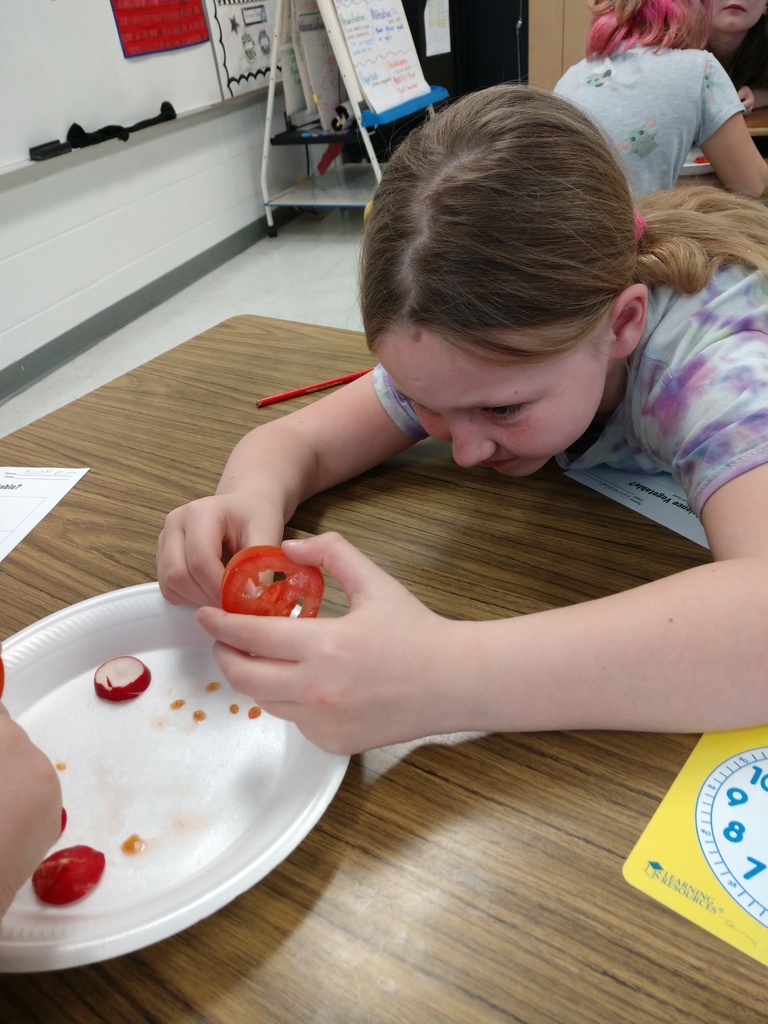 We would like your feedback regarding interest in summer school at Greenfield Elementary. Students in grades Kindergarten-7th grade for the 2022-2023 school year are eligible to attend. Please fill out the following form to help us plan.
https://forms.gle/8BbcoLTrLsmWtQRf6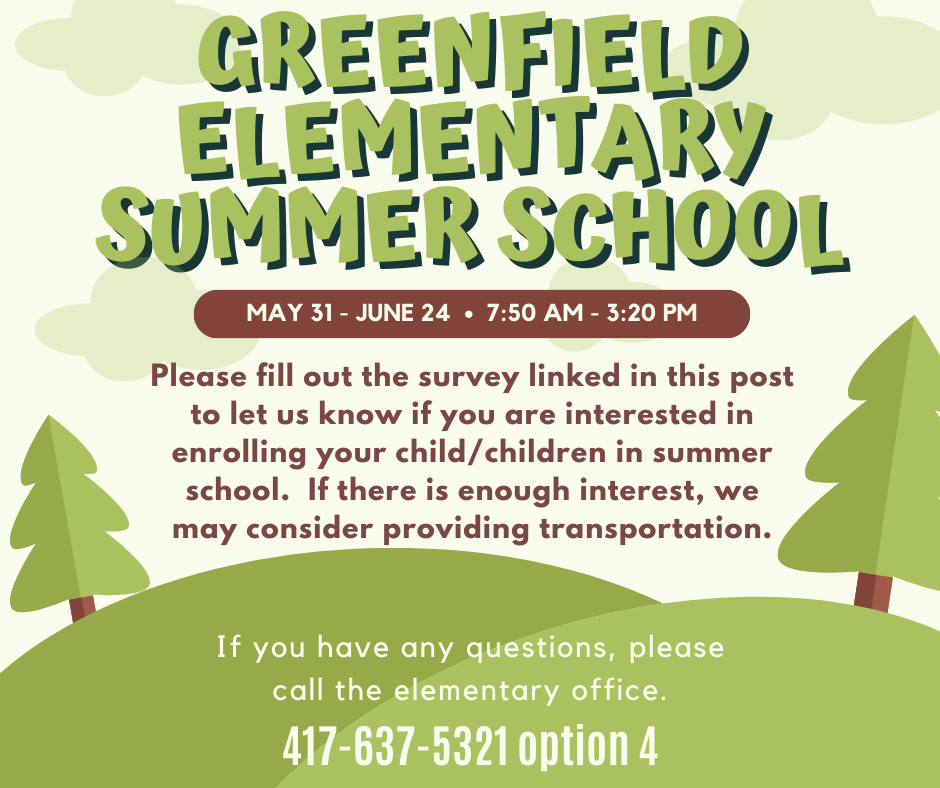 Preschool and Kindergarten screening is approaching. Screening will take place on Saturday, April 23 from 8:00 AM - 2:00 PM. Please call 417-637-5321, option 4 if you have any questions.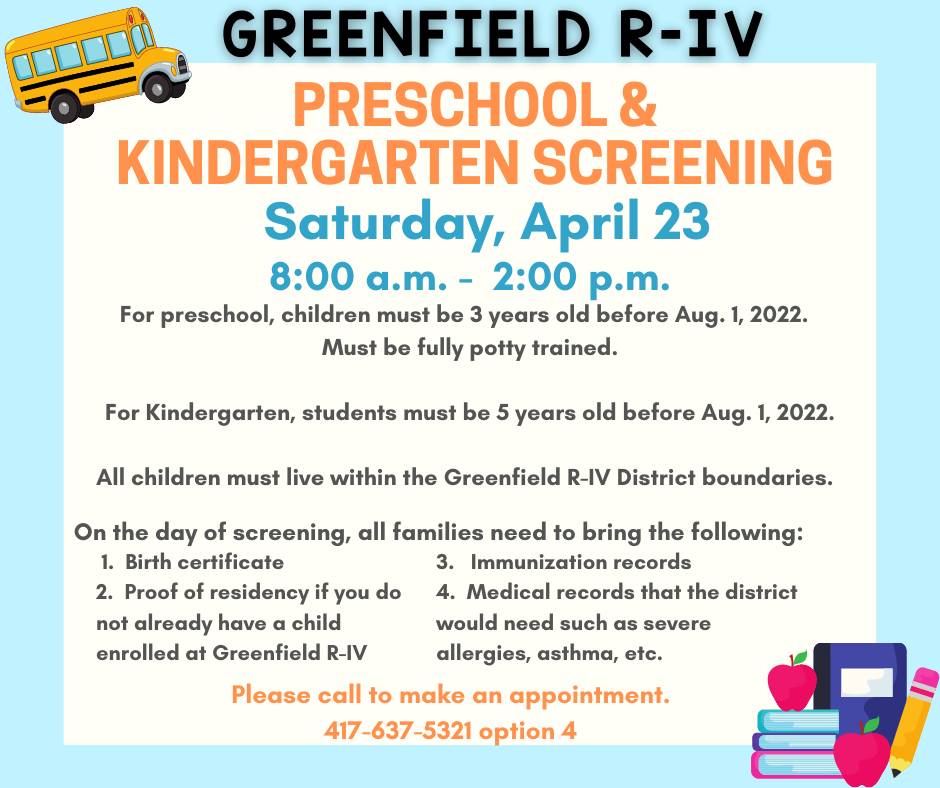 Greenfield R-IV will be in session for the following make-up days: March 28, April 25, May 9, and May 26. If an additional day is missed, the next make-up day will take place on Friday, May 27. At the time of this post, the last day of school is scheduled for Thursday, May 26.