Please see the MAP testing schedule for grades 7-8. Be sure to get plenty of rest and eat a healthy breakfast!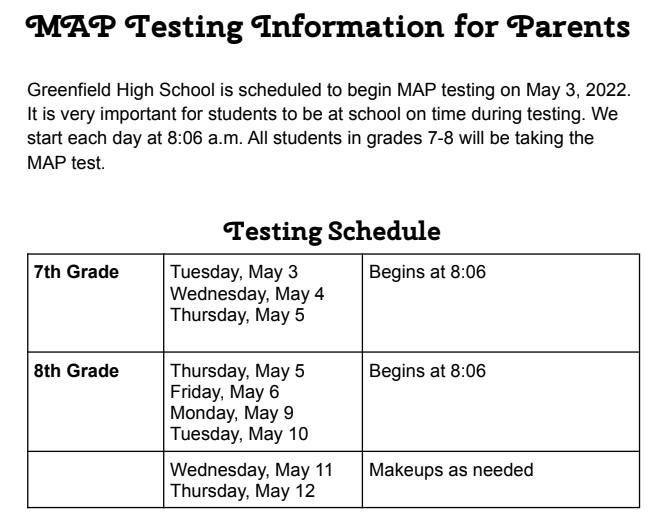 Today's baseball game vs. Fairplay will now be played at Greenfield. The game starts at 4:30. Let's go #W1ldcats!!

The Greenfield R-IV art show is coming on Saturday May 7. Come see artwork from all grade levels! #W1ldcats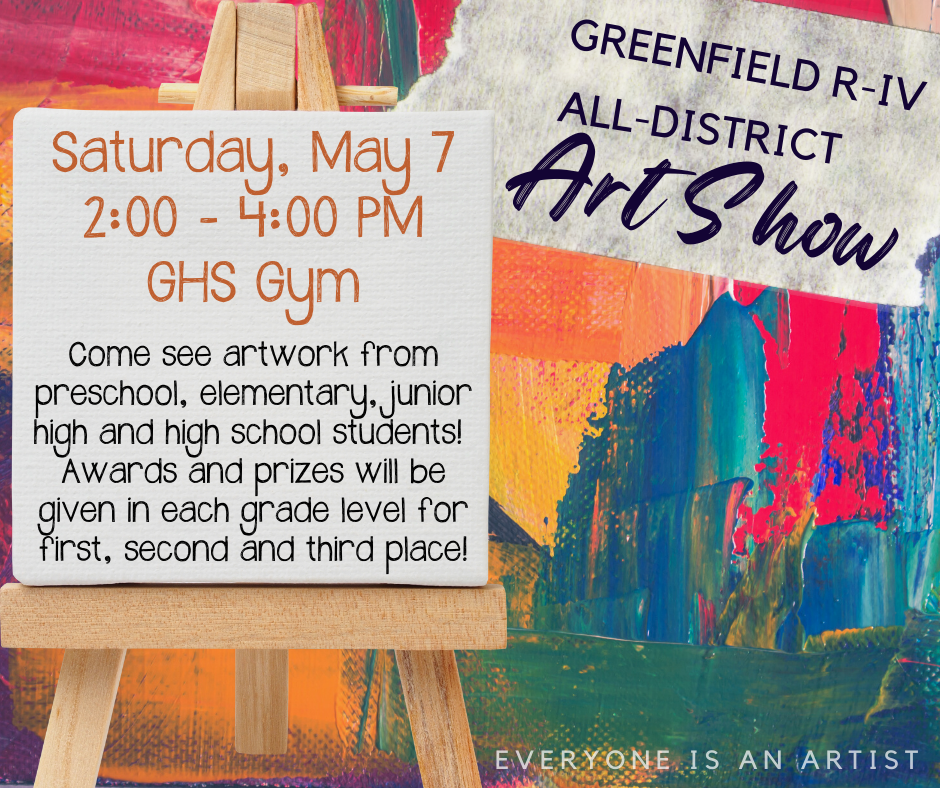 MAP testing begins Tuesday, May 3. Here are some tips to help students do their best!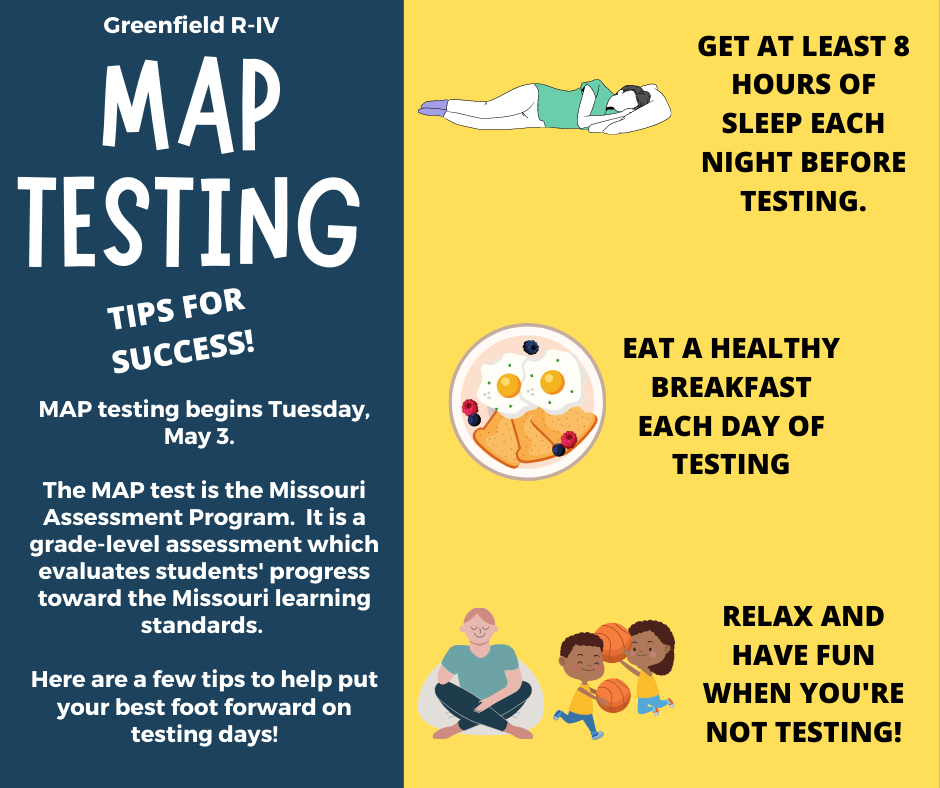 Congratulations to the following students on being accepted to Boys State! This is an educational program for students to learn governmental processes through hands-on participatory projects. Colton Watson Remy Watson Aiden Bowles Daniel Paige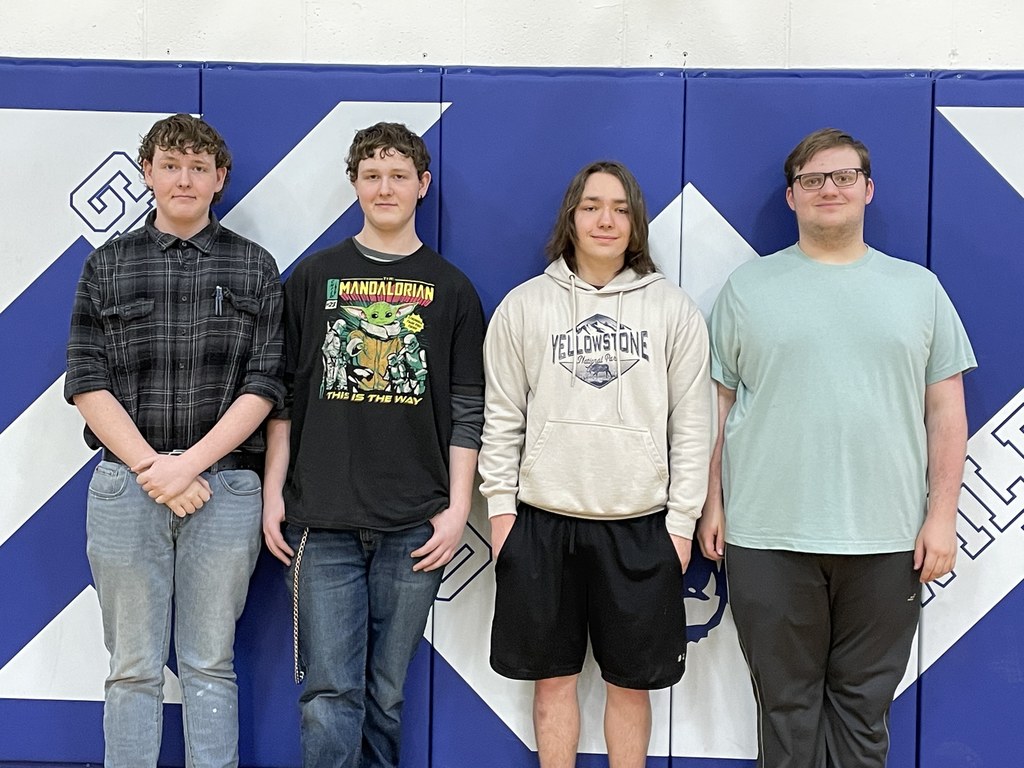 Congratulations to the following students for being accepted into the vo tech program at Lamar: Jake Julian Alan Ritchie Xander Vaughn Marshall Robertson McKenzie Thorpe

Have you noticed the beautiful flowers by the courthouse? They come courtesy of Mr. Fizette's Crop Science class at GHS. They planted flowers grown in the school greenhouse in the planters at the courthouse entrances and the veterans memorial wall. Thank you, #W1ldcats!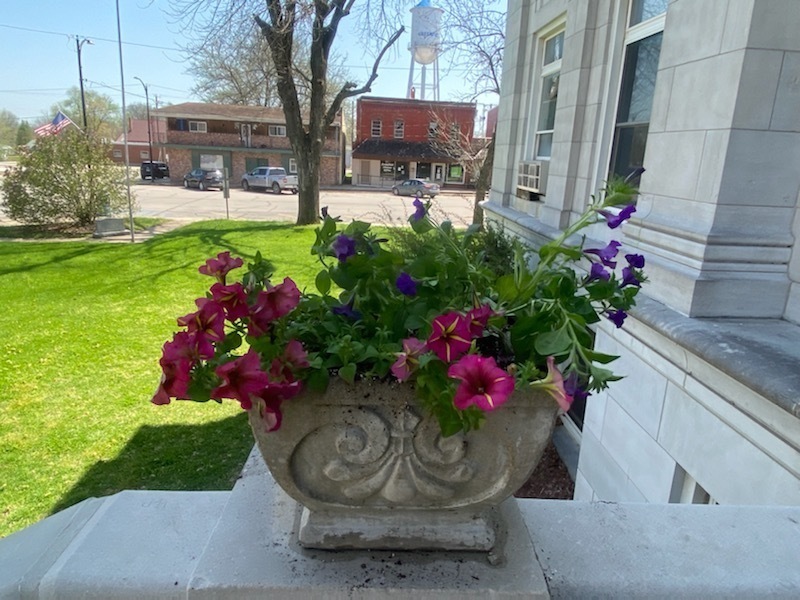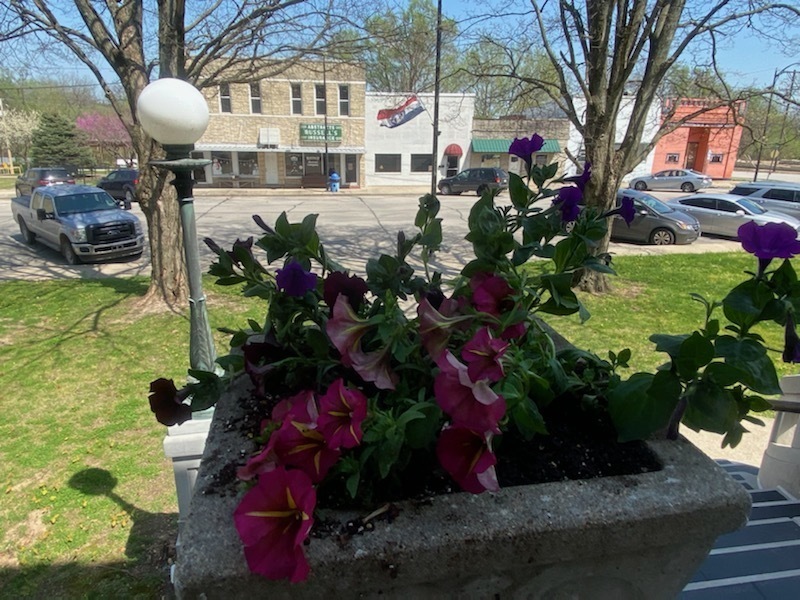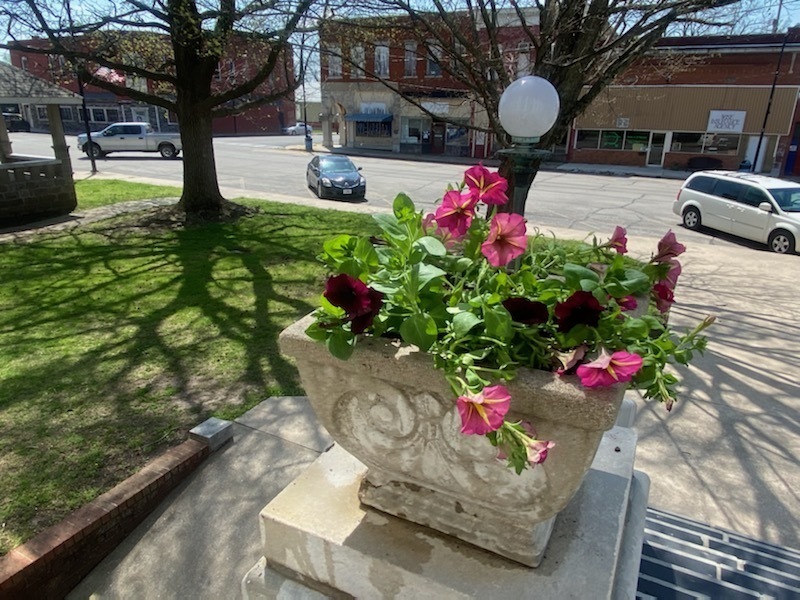 The Greenfield High School Band performed their concert, "In Space" for elementary grades 3-6. The students enjoyed the performance and the band sounded great!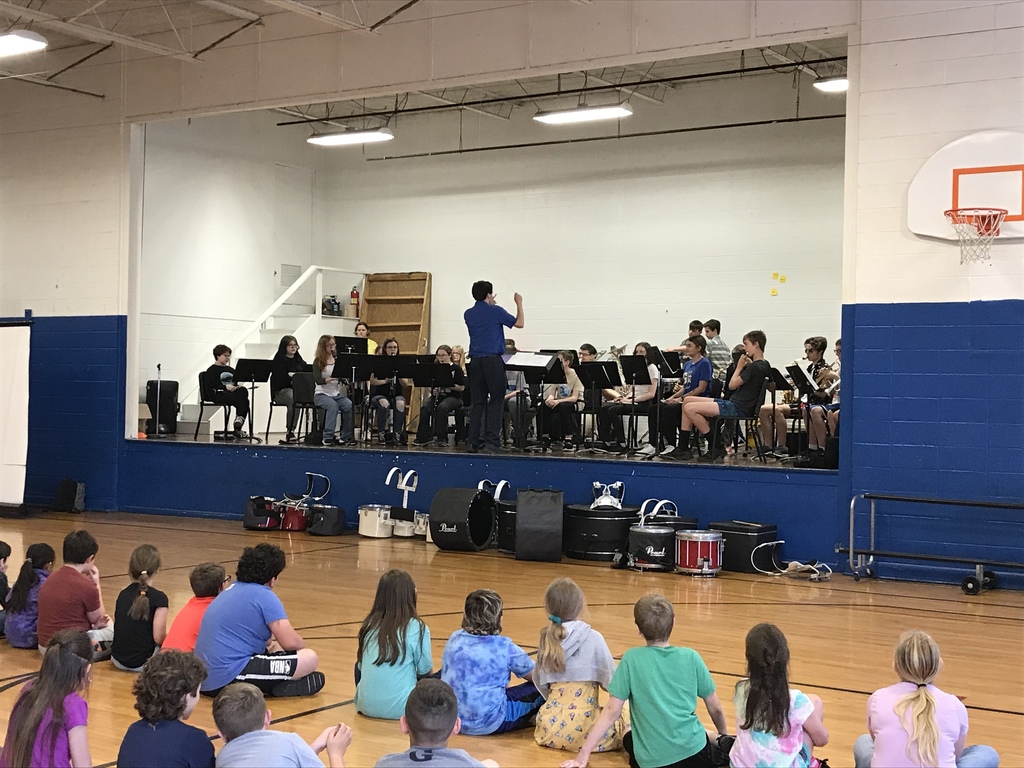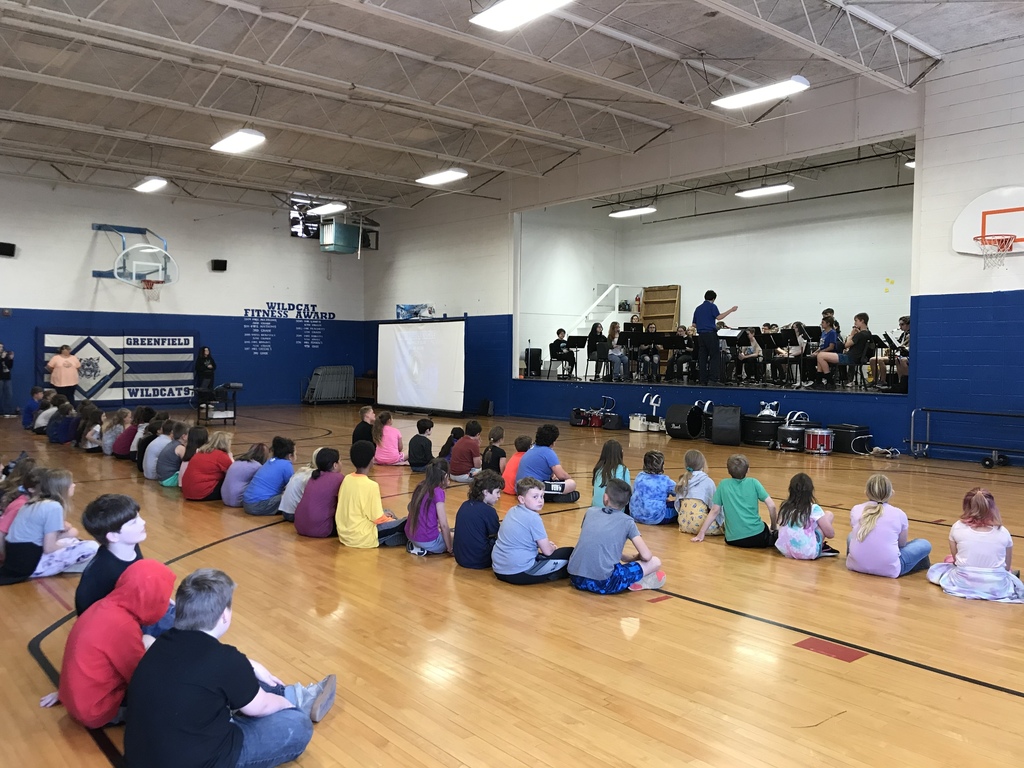 The Greenfield High School Band played at the nursing home on Friday. Following their concert, they had lunch at Reds, then performed an additional concert for the elementary students.


Today's baseball game will be at Joe Becker Stadium in Joplin at 5:00 PM. See you there. Go #W1ldcats!!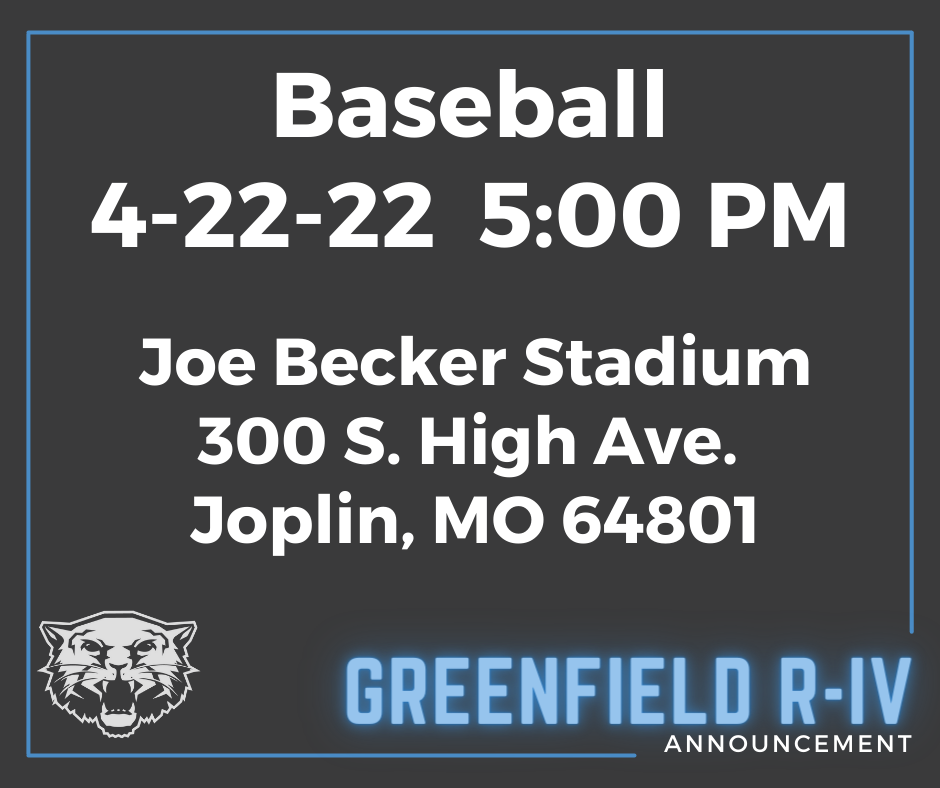 7th Grade participated in the Bake for Good Program courtesy of King Arthur Baking company. In addition to plain bread, the students had the opportunity to make and share cinnamon rolls. Students learned basic kitchen skills such as following a recipe and measuring.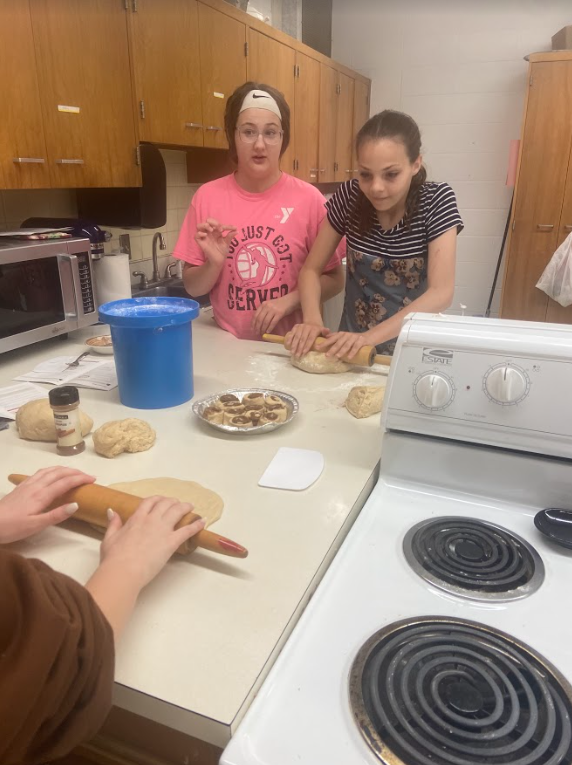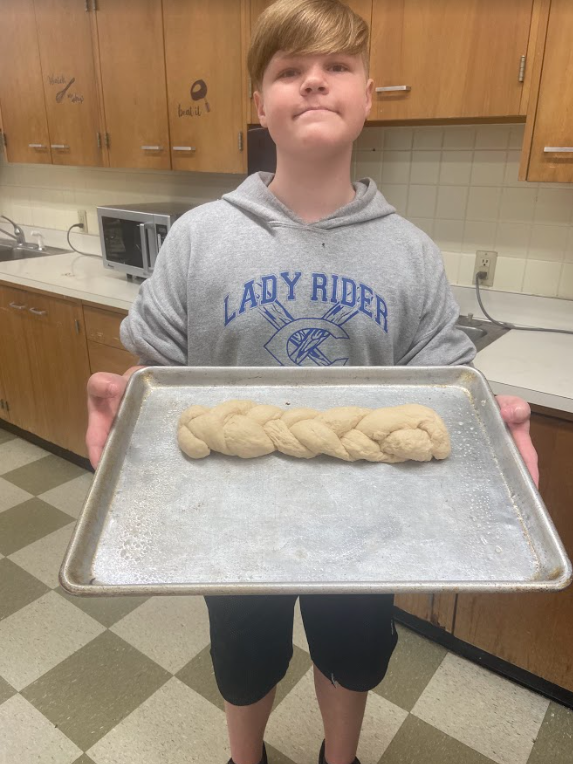 Greenfield Elementary will be participating in the national Walk & Roll to School Day! If your child can safely walk or bike to school, please allow them to do so. It would be great if you could walk with them to celebrate! We will also be taking walks throughout the day!

Pictures from today's senior tea for the graduating girls and the Masonic Lodge lunch for the graduating boys.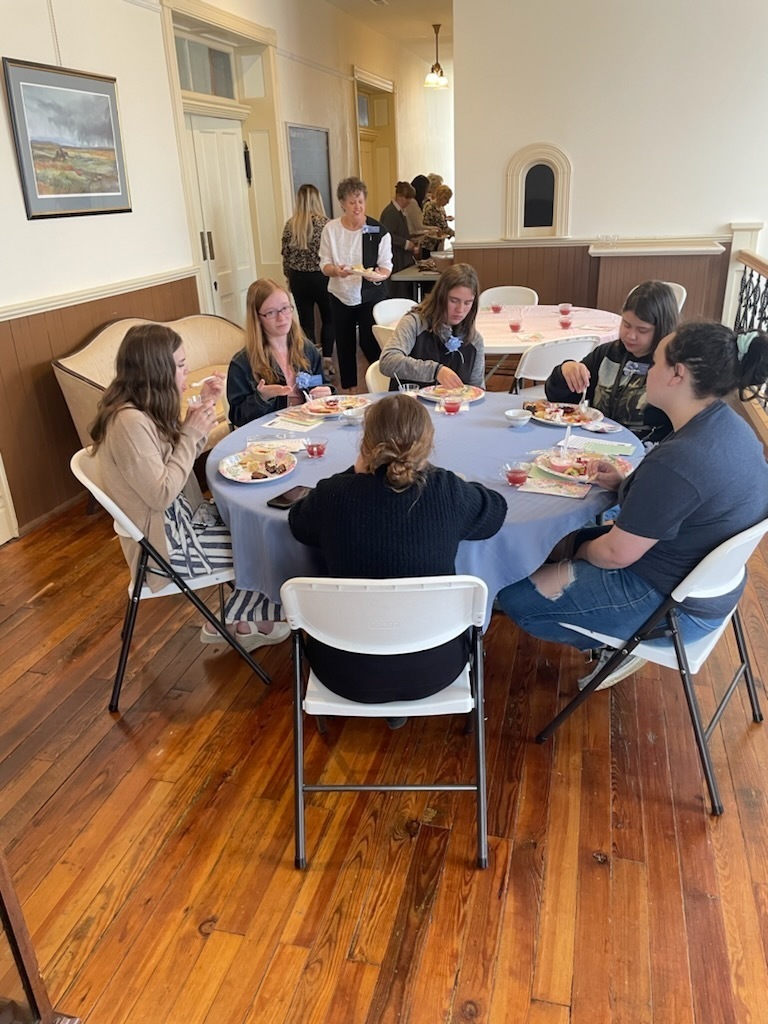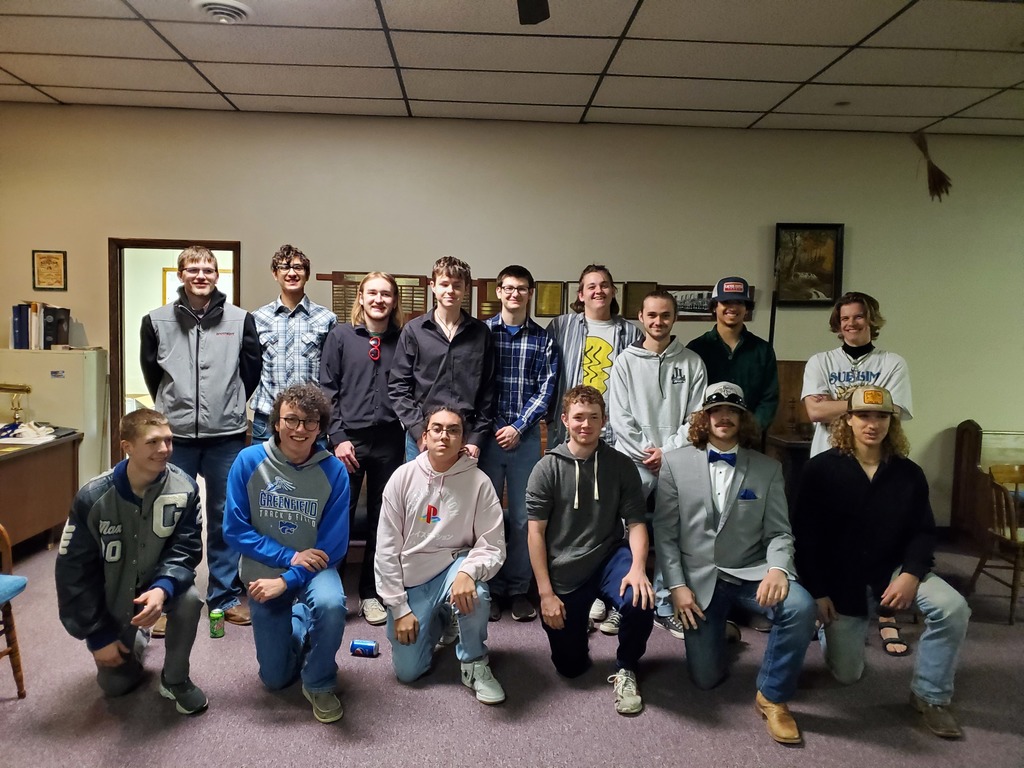 Details on promenade and prom!

Miller Invitational info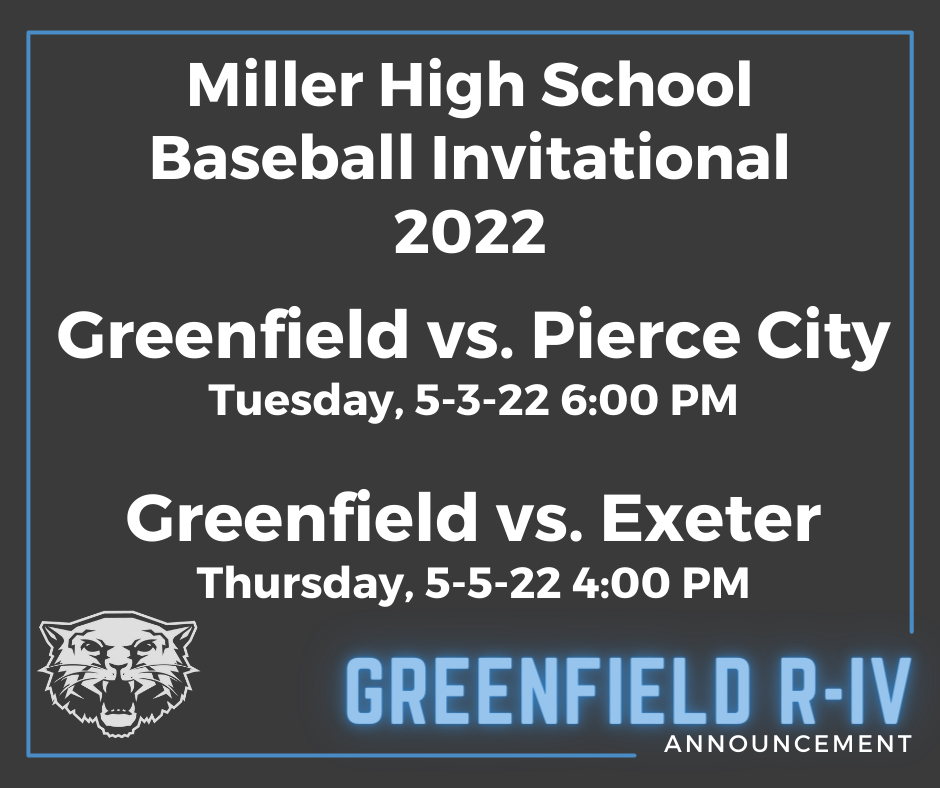 Reminder: The Greenfield R-IV NHS induction ceremony will take place on April 20 at 6:00 PM.

Reminder: The Greenfield R-IV Senior Tea for graduating senior girls and the Masonic Lodge lunch for graduating senior boys will take place on April 20.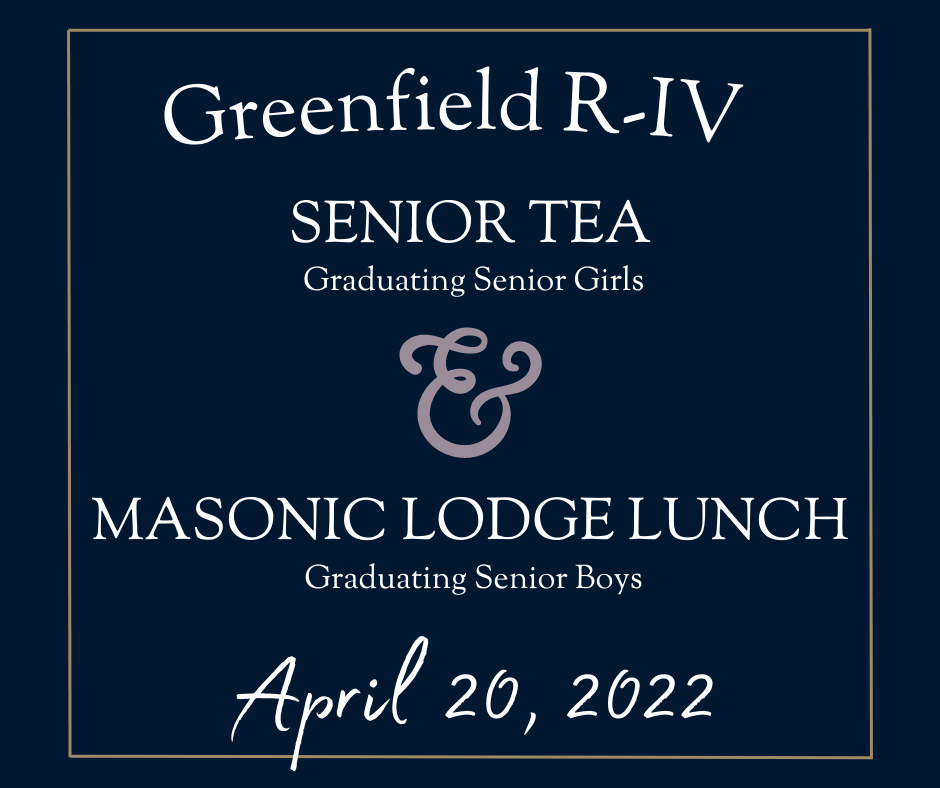 Drew Cannon, staffer for Congresswoman Vicky Hartzler presented to the Introduction to Business class. Mr. Cannon spoke to students about the importance of financial education and specifically addressed the topic of investments. Mr. Cannon emphasized to students the importance of decision making skills in life for all applications including finances. Students have been participating in the 2022 SIFMA Foundation Capitol Hill Challenge playing The Stock Market Game.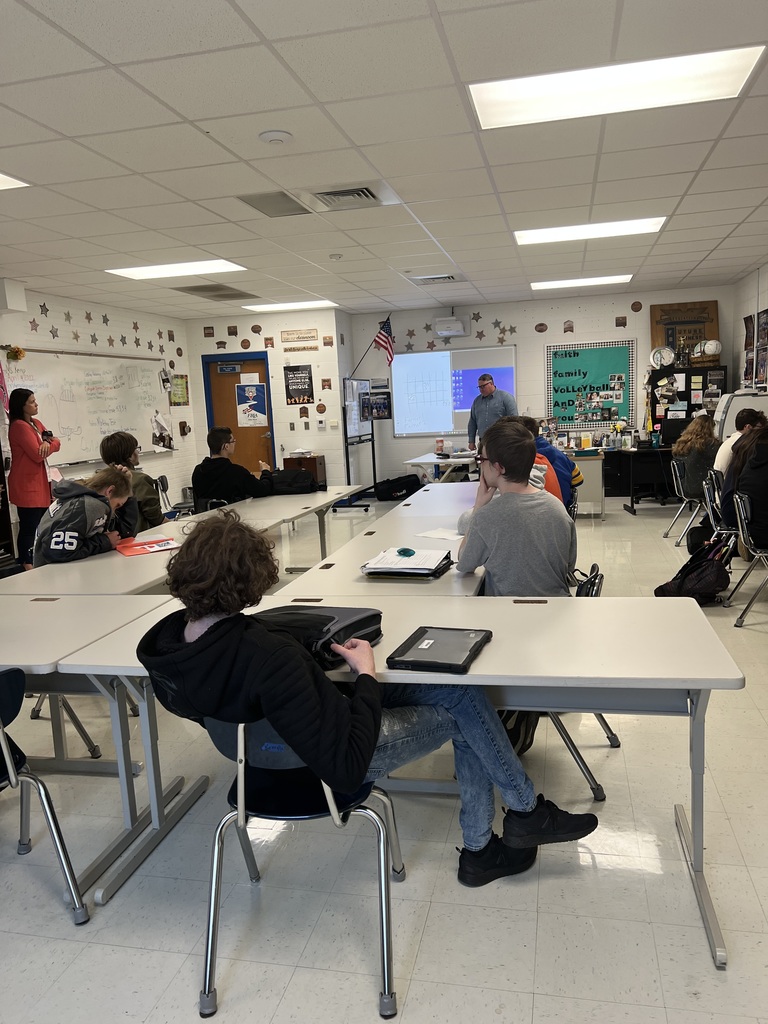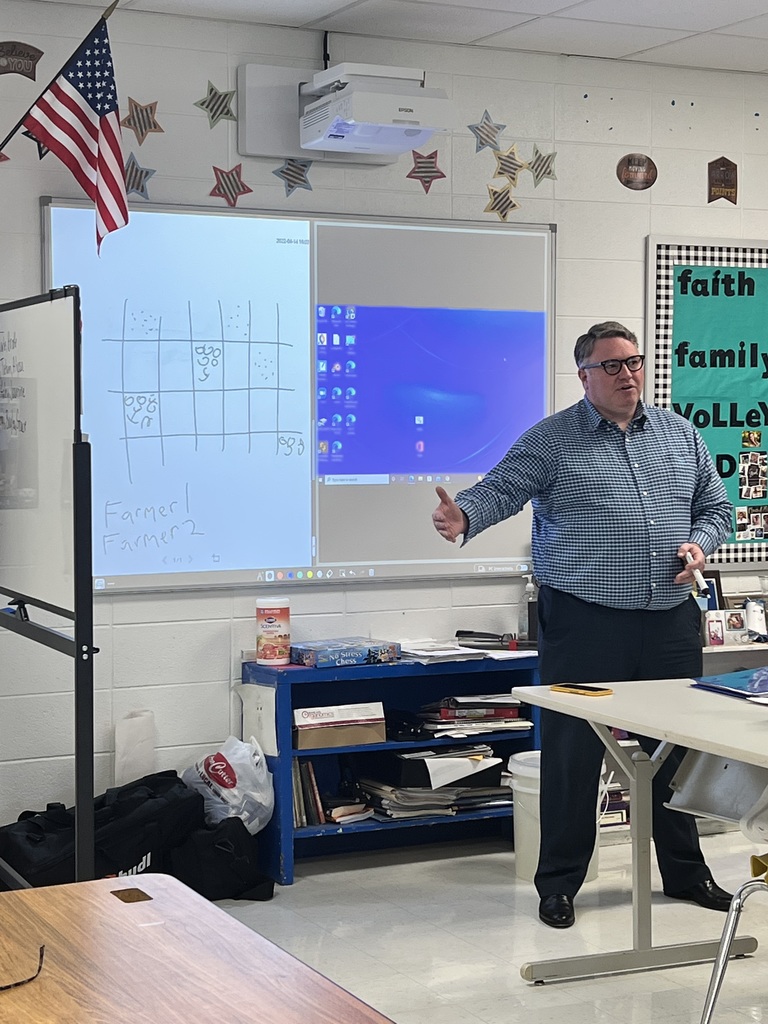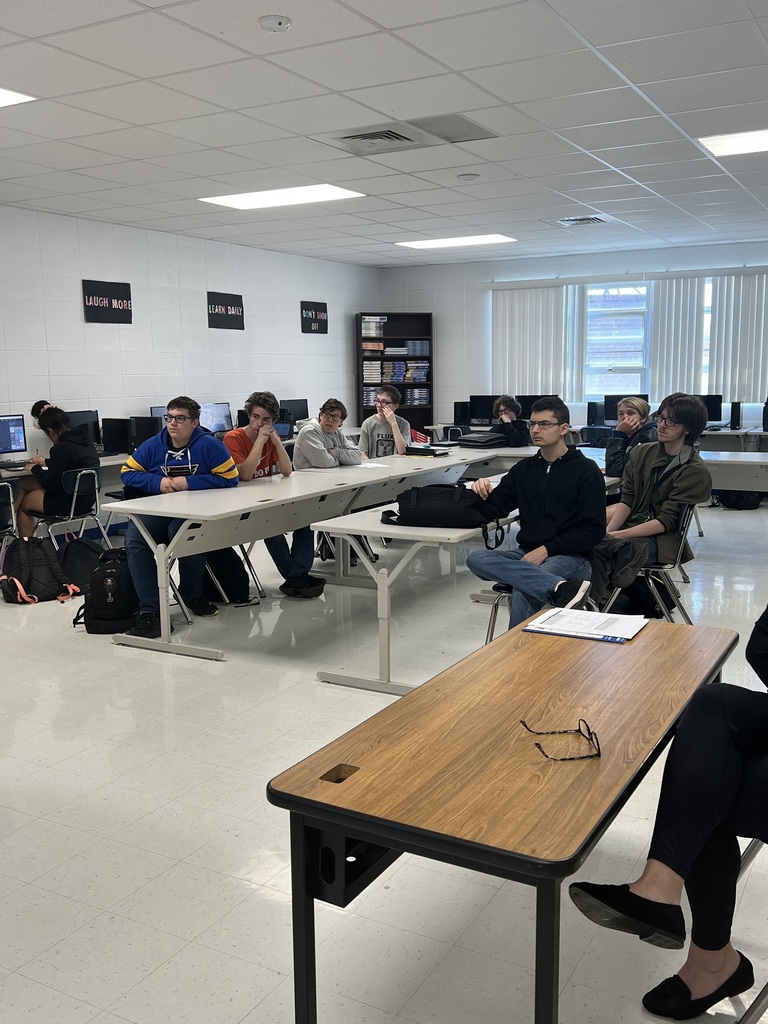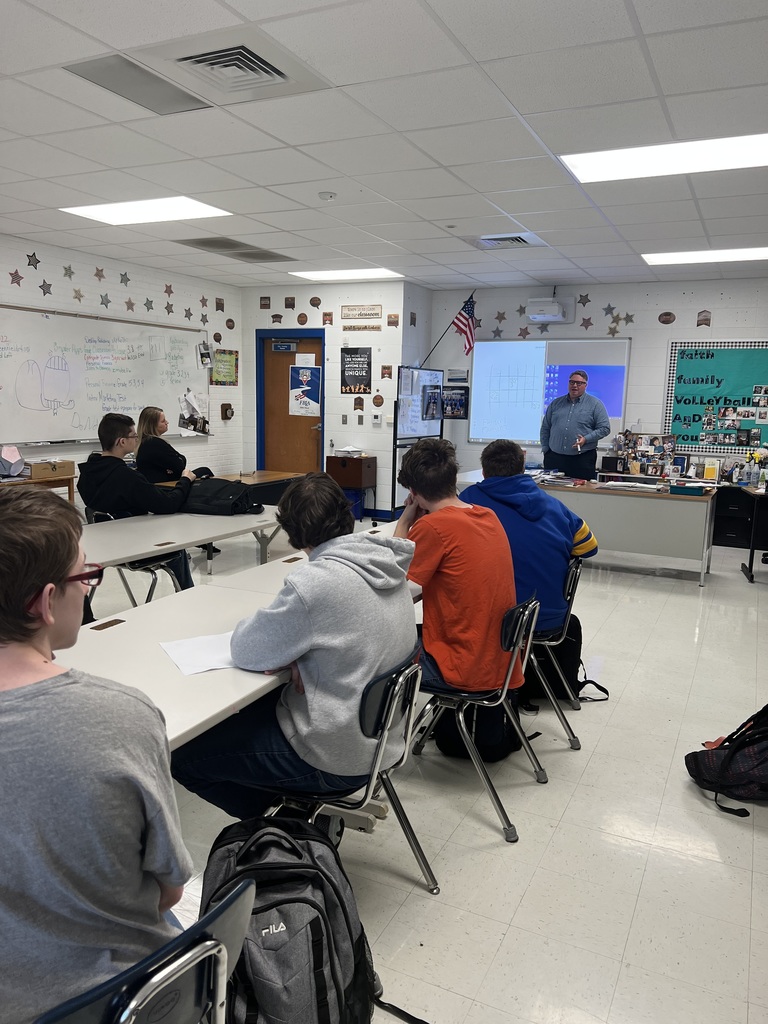 Vo-tech students will not have class this Friday, April 15. Vo-tech classes will be in session on Monday, April 18.