We would like to inform you that our Vo-Tech bus has been involved in an accident. We will update you with more information as it becomes available.

Great wins tonight in volleyball for the Junior High Lady Wildcats versus the Lady Pirates from Pleasant Hope. Go Greenfield!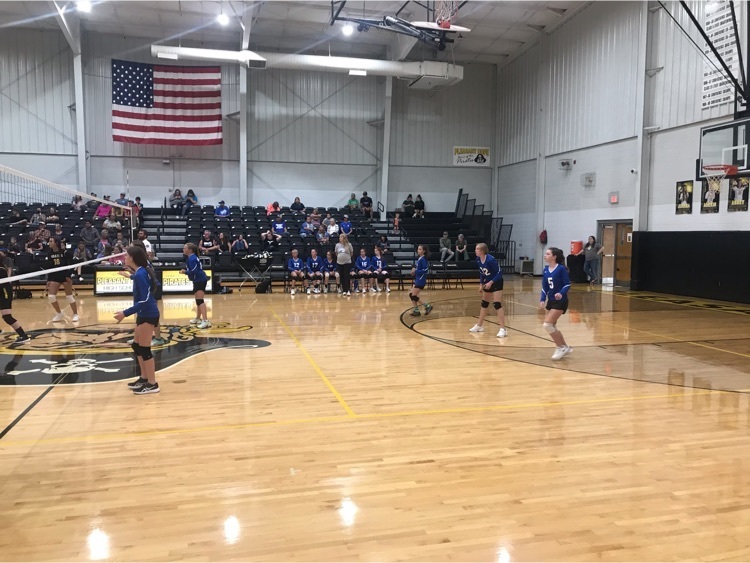 Homecoming is right around the corner!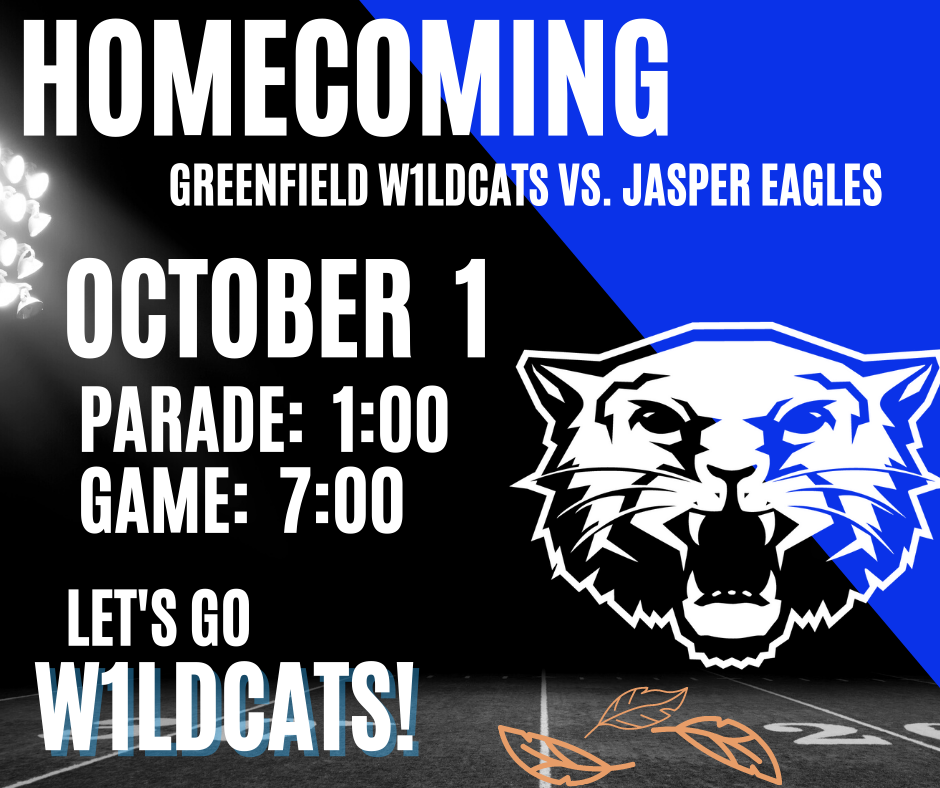 Today's Peek in the Classroom: Mrs. Morrison's English I class wrote Where I'm From poems based on George Ella Lyon's poem of the same title. Each student contributed their favorite lines and work with classmates to assemble a class poem.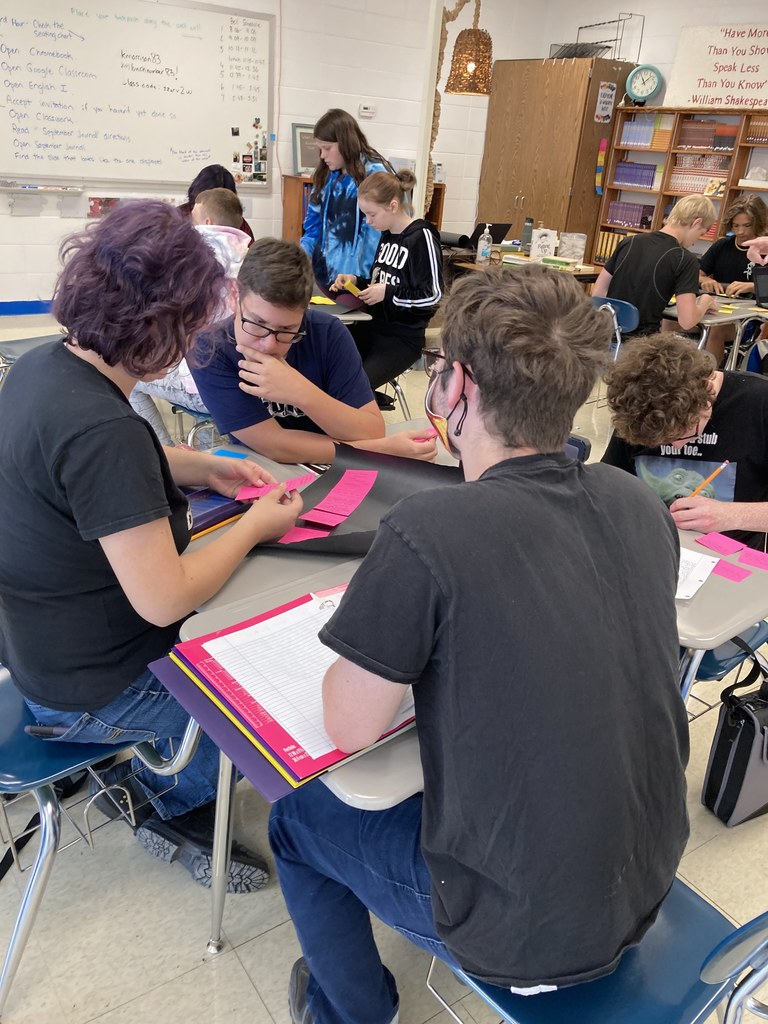 Alex Picket scored the game-winning touchdown Friday night, leaving our Wildcats victorious against Osceola. Final score: Greenfield 28, Osceola 22. Way to go Wildcats!!

Greenfield High School football players visited the elementary this morning in uniform to greet students as they entered the building. They got the elementary students pumped up for their day! Have a great game tonight, players!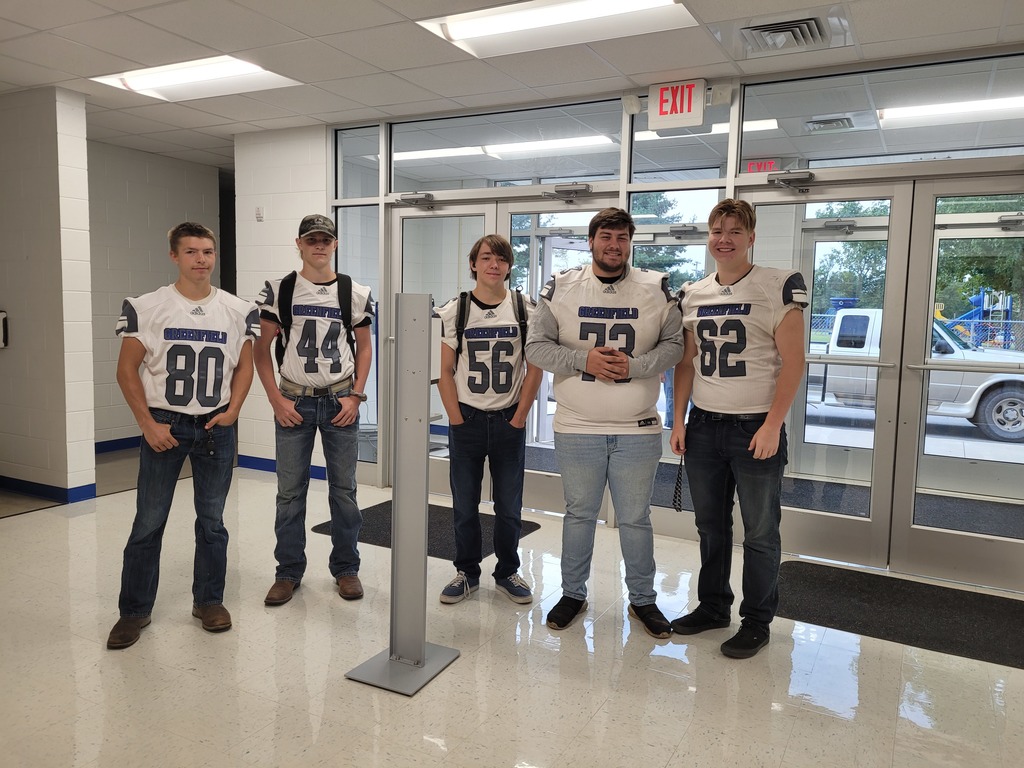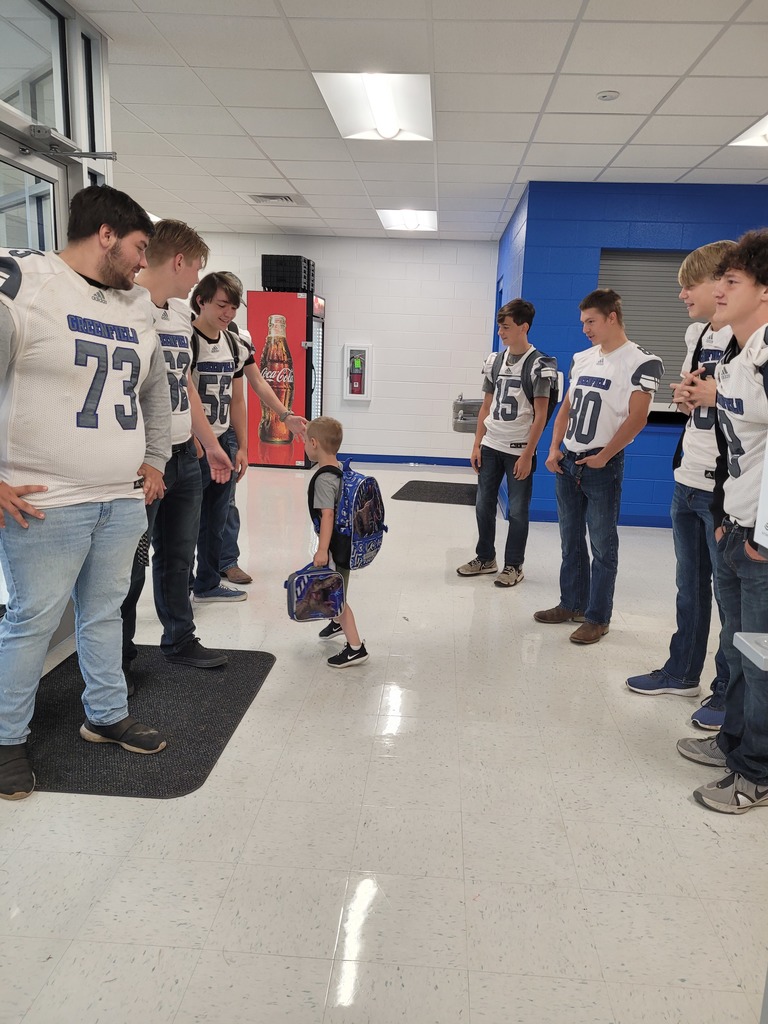 Lamar's Career and Technical Center is hosting Snoop Night on August 19. See image for details.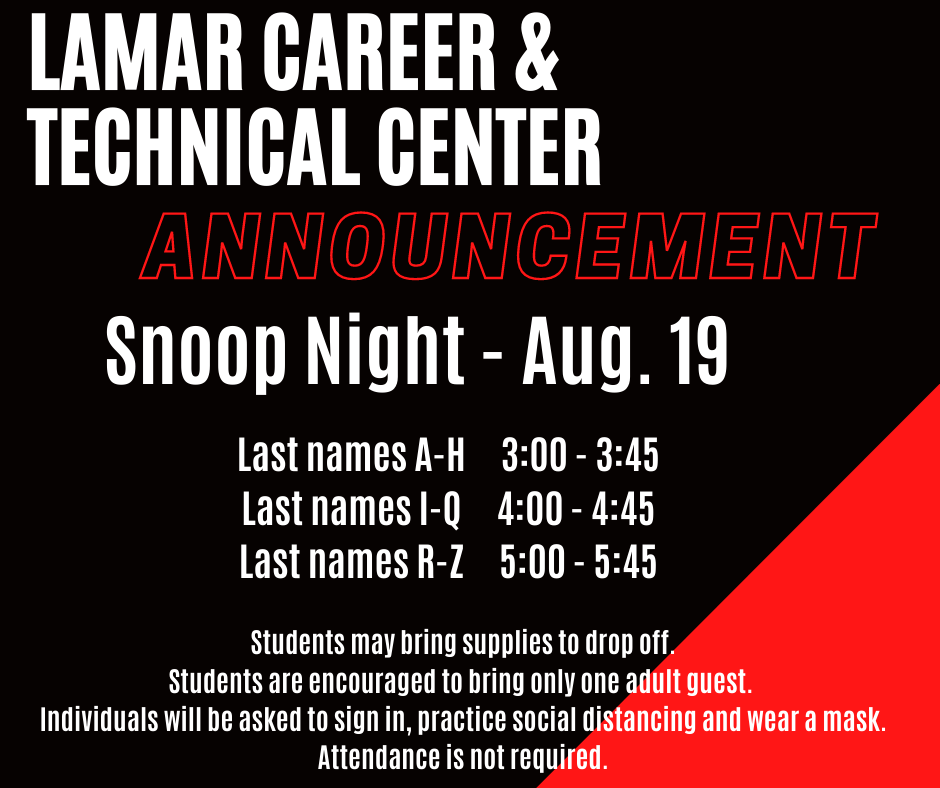 High school volleyball practice begins August 9 from 9:00 - 11:00. Players must have a current physical and updated insurance information.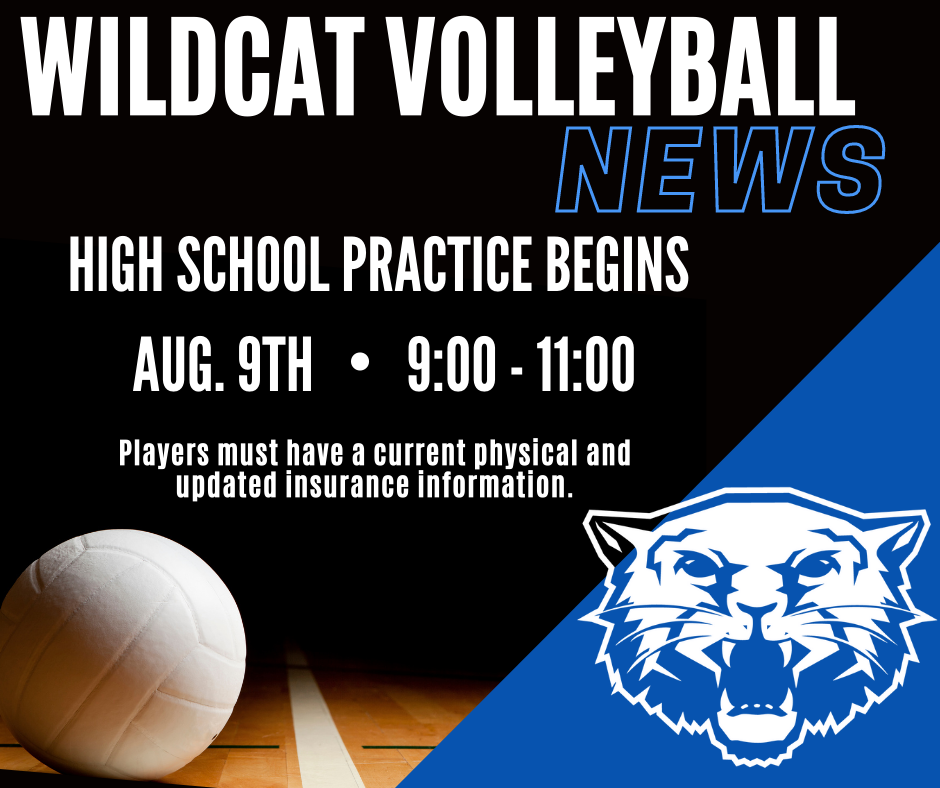 The Elementary 4th Quarter Awards Assembly was held this morning, 5/25. Students were recognized for Honor Roll, Strive for 5, Art Show, and AR point high earners. 6th Graders were also celebrated during a special send off ceremony. Congrats students on a year of success!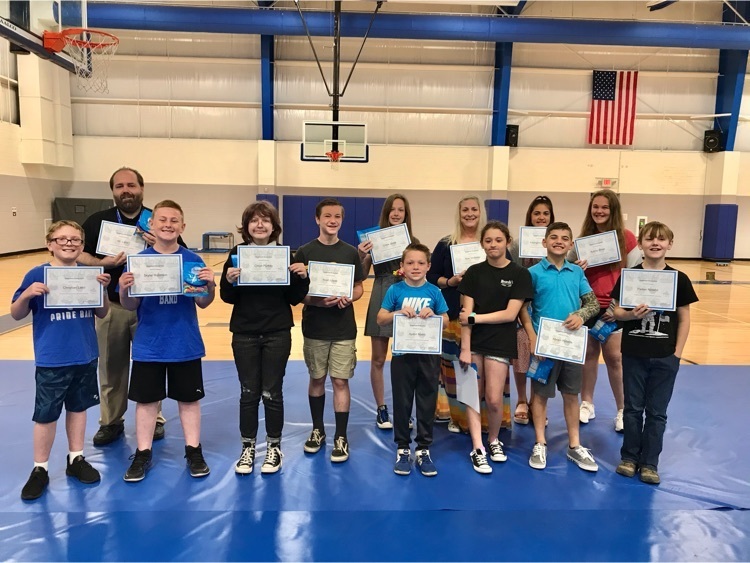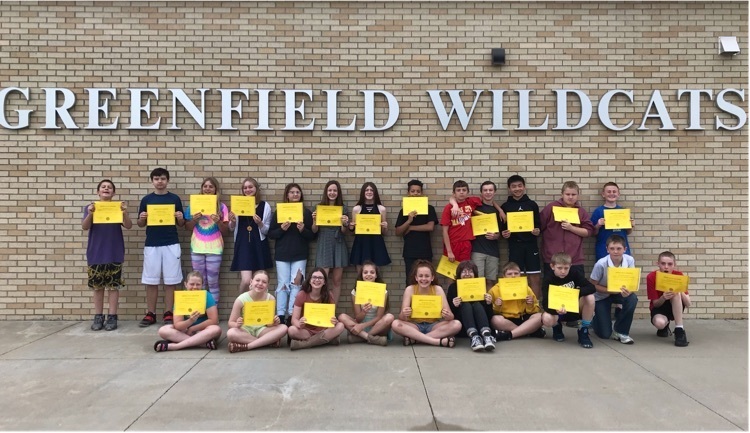 Greenfield R-IV is seeking a JH Science teacher for the 2021-2022 school year.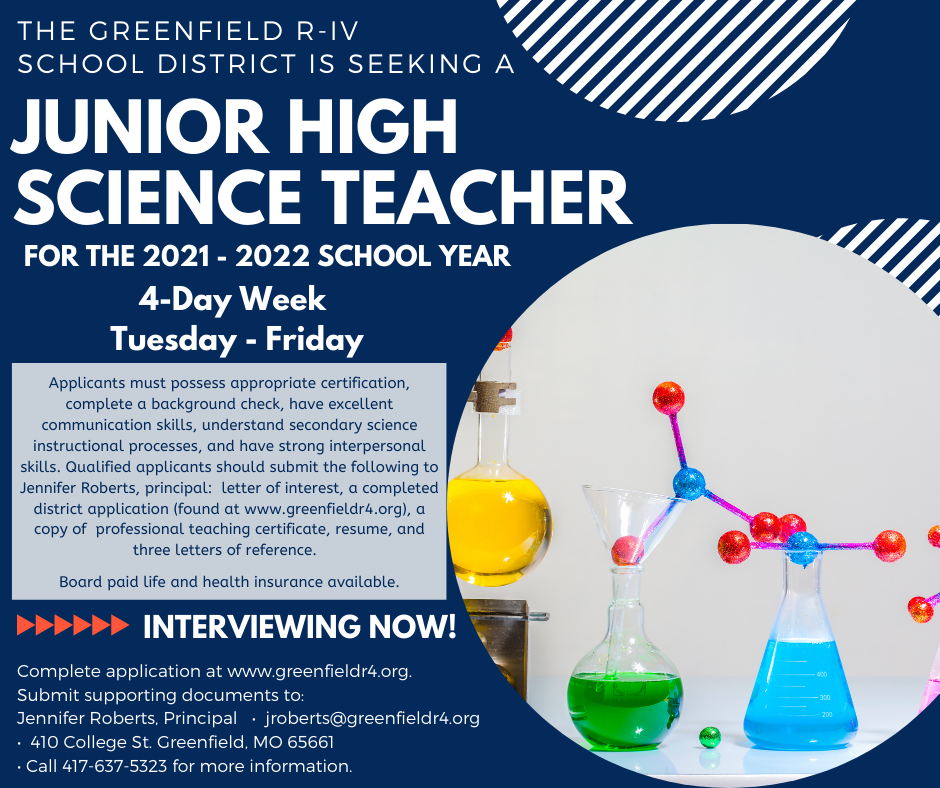 Greenfield FFA, and sponsor Mr. Fizette, hosted Food for America today at the elementary. Students went through stations and learned about different livestock, farm equipment, welding, and even how to make homemade butter. Students enjoyed the weather and experience!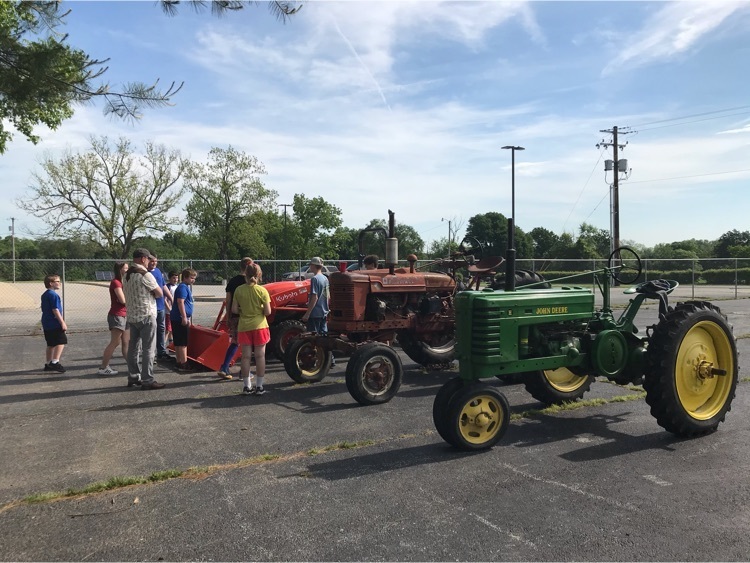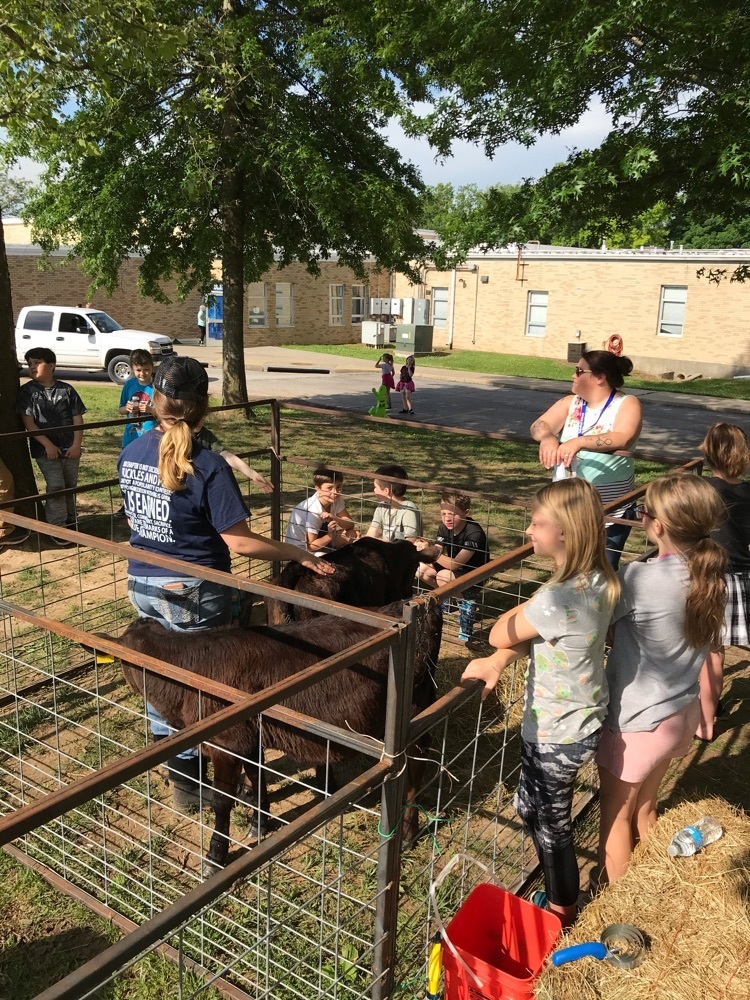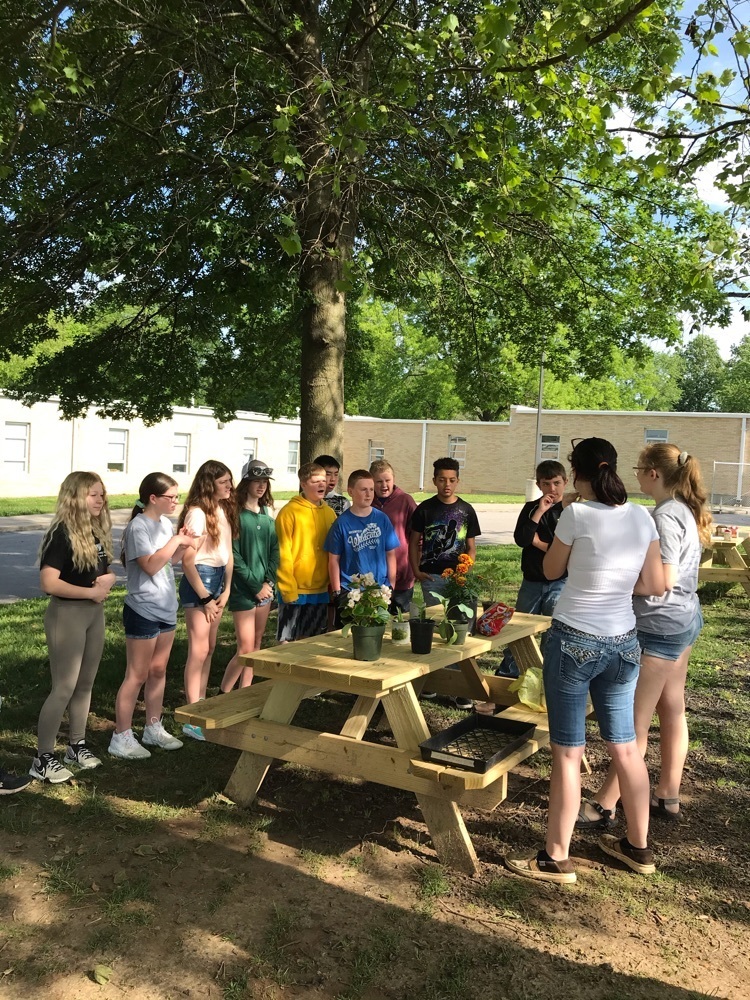 This morning, 5/21, the HS Track Team will be hitting the road to Jeff City for State! The team will follow a short parade route on their way out of town. The bus will depart the HS at 10:00am, circle the square, and then head down in front of the elementary school. GO BIG BLUE!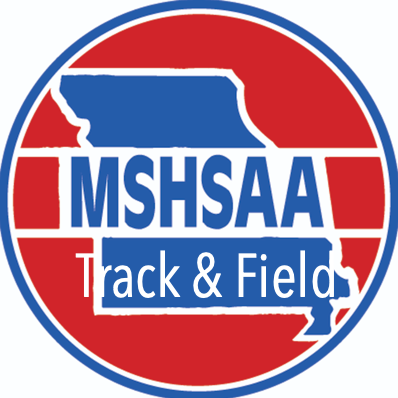 6th Grade students had a change of scenery this morning as they traveled to the JH/HS buildings for Junior High Orientation. Students were graciously welcomed and hosted by school counselor, Mrs. Breedlove. Students had the opportunity to meet the Junior High teachers, select and sign up for next years classes, and take a guided NHS tour of the JH/HS buildings. Thank you Mrs. Breedlove for setting up a great day of orientation and preparing our next round of Junior High Wildcats.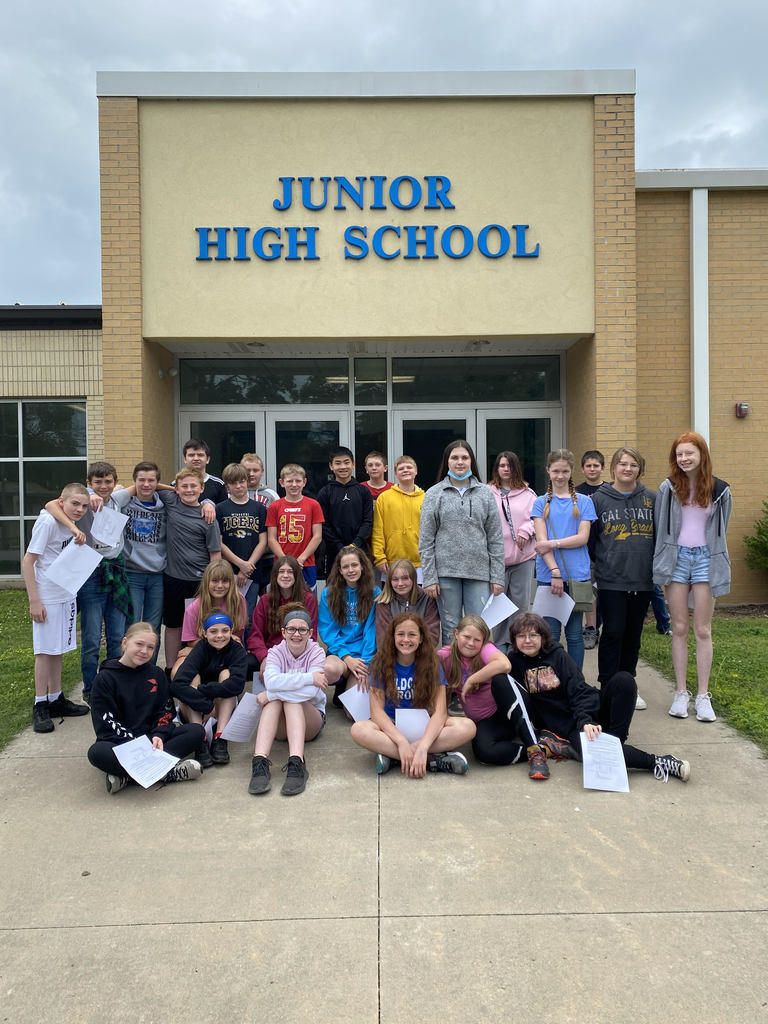 Greenfield High School Class of 2020-2021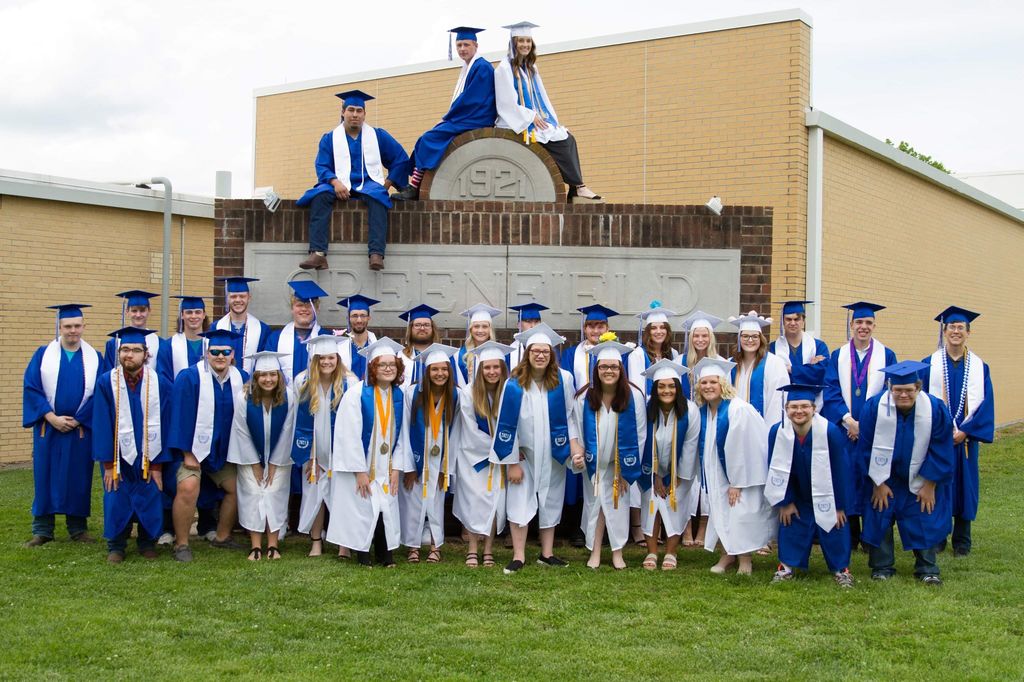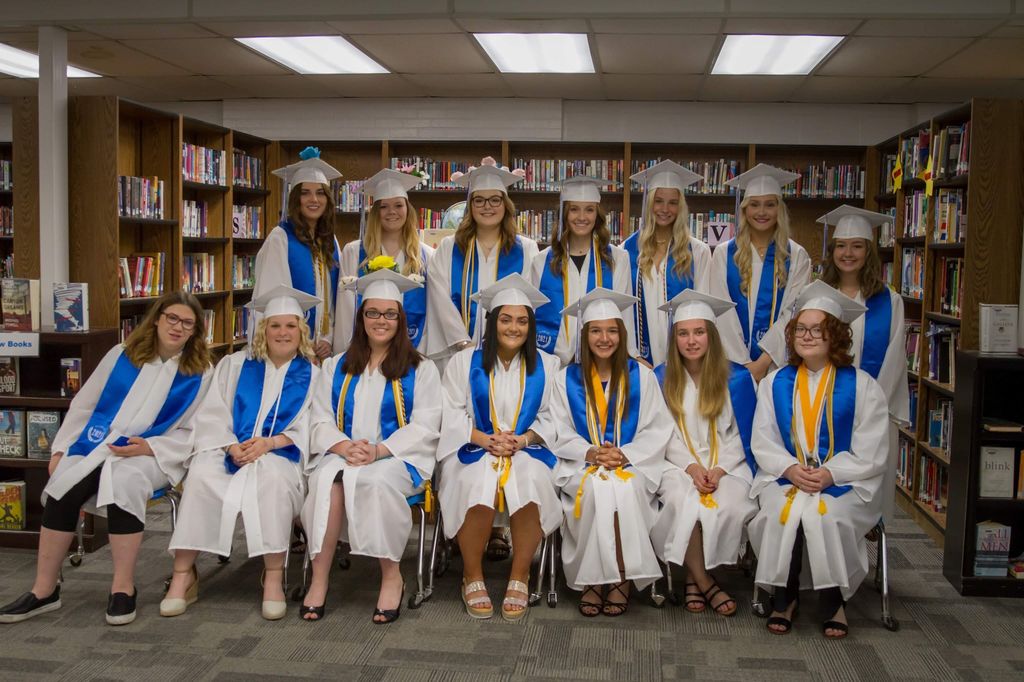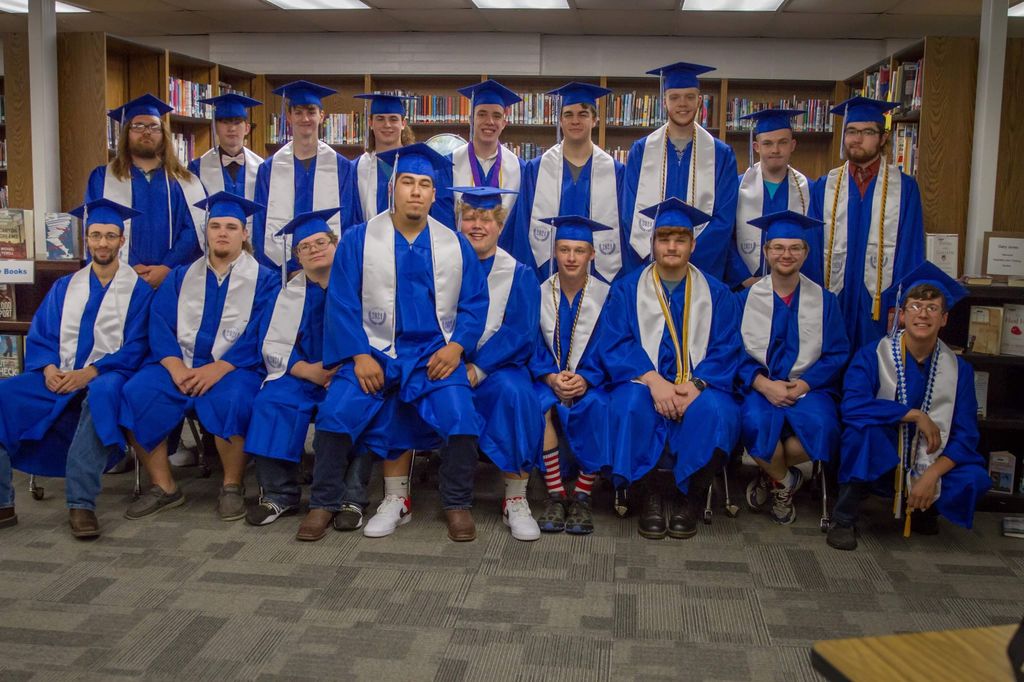 Happy last day of school, Seniors! Enjoy your day and congratulations on a high school career of perseverance and achievement. You've reached the finish line. We are proud of you and can't wait to see what you accomplish outside of these Wildcat halls!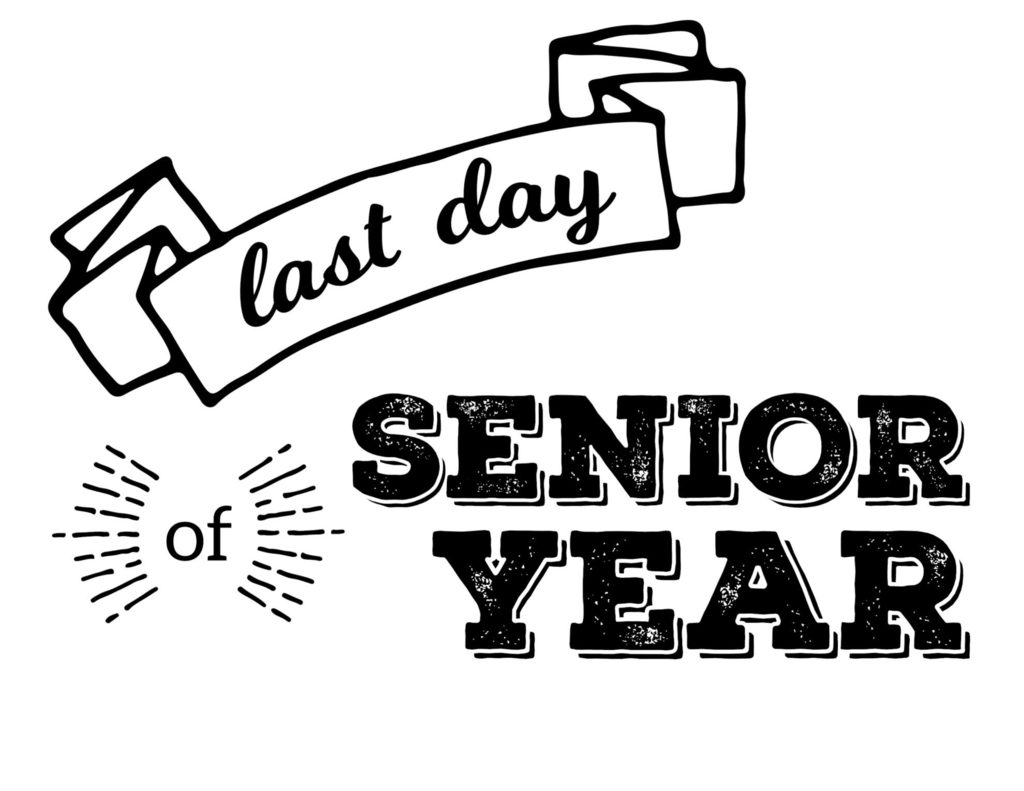 Congratulations to the following High School Track Athletes for medaling in Districts and qualifying for State Sectionals: Connor Lewandowski - 100M, 400M Ashley Daniel - Javelin, Long Jump, 4x100, 4x200 Haley Gossett - 200M, 4x100, 4x200 Marlie Wright - Long Jump, Triple Jump, 4x100, 4x200 Tatum Torres - High Jump, 800M, 4x100, 4x200 Sectionals will be held at Sarcoxie High School, Saturday, May 15th. Great job to all High School Track athletes on a phenomenal season and GOOD LUCK to those still competing! Go Big Blue!

High School Awards Day - Friday, May 14th @ 9:00am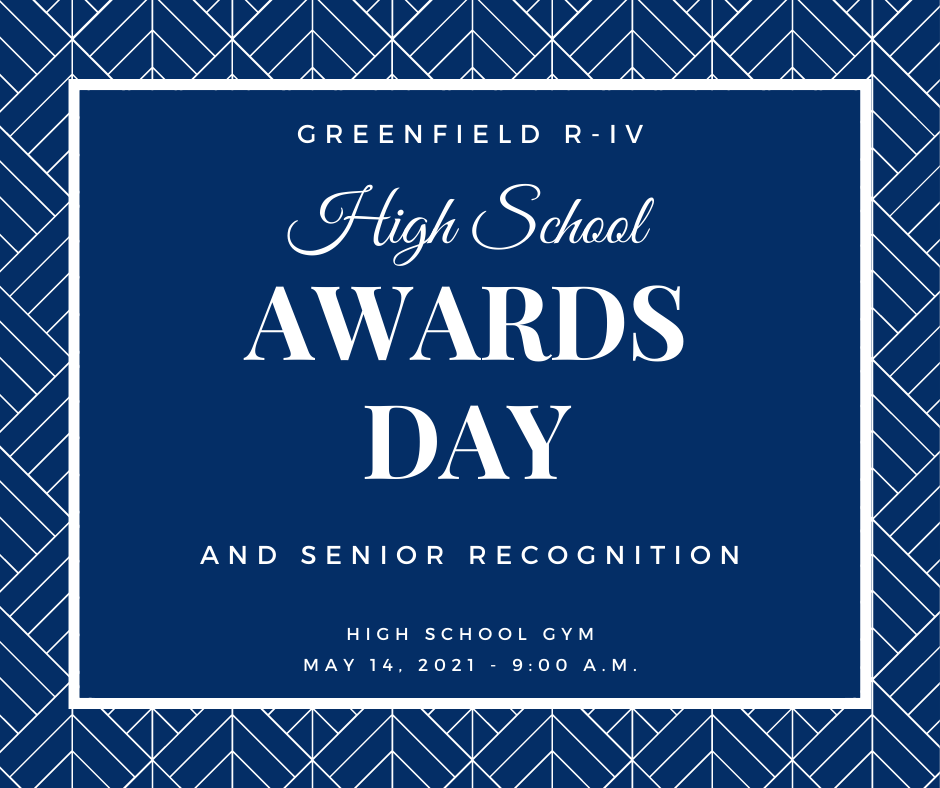 8th and 12th Grade Baccalaureate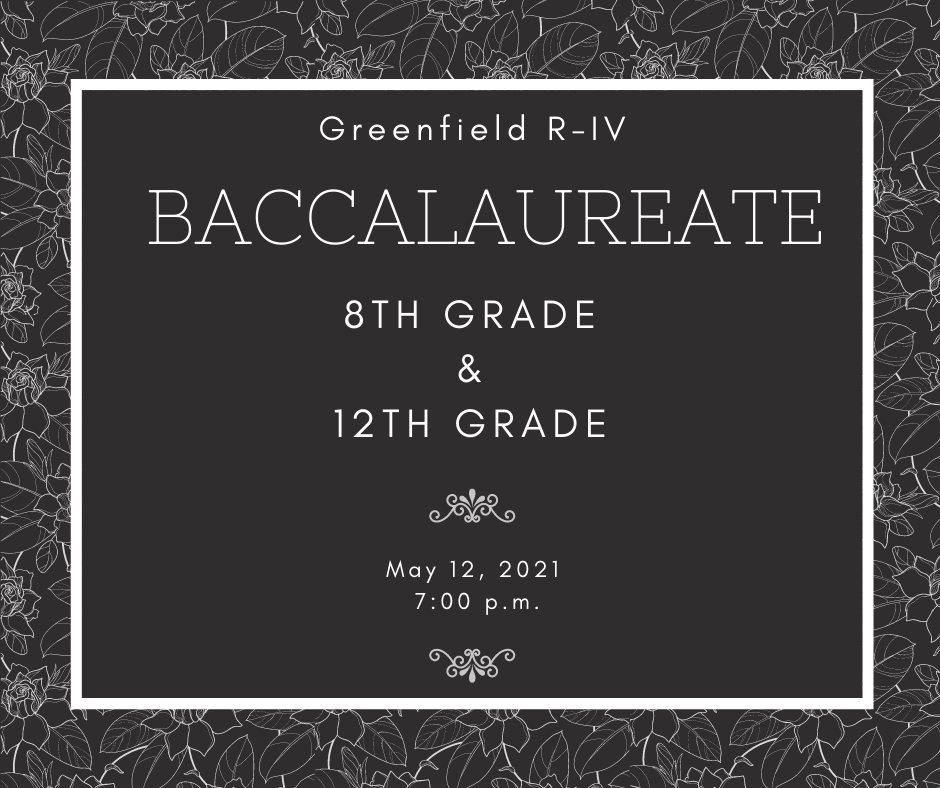 Good luck to the HS Track Team and coaches as they travel to Reeds Spring today, 5/08, for the Class 1 District 6 meet! Go Big Blue!