We wanted to make sure our senior baseball players were recognized this year. Mason Crossland, Landon brown and Ryelan DeJager were our graduating ball players. Thank you for your contributions to the team. Always #W1dcats!!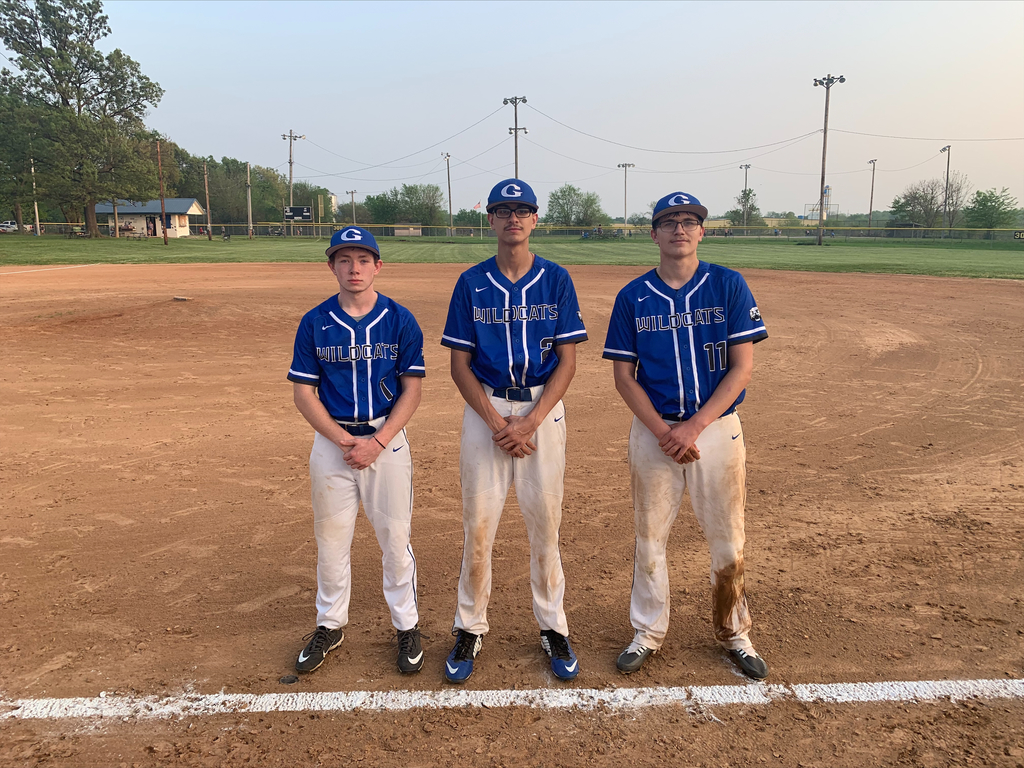 JH cheer tryouts will be May 16 10:00 AM - 12:00 PM in the Brown Gym at the elementary. See image for more details.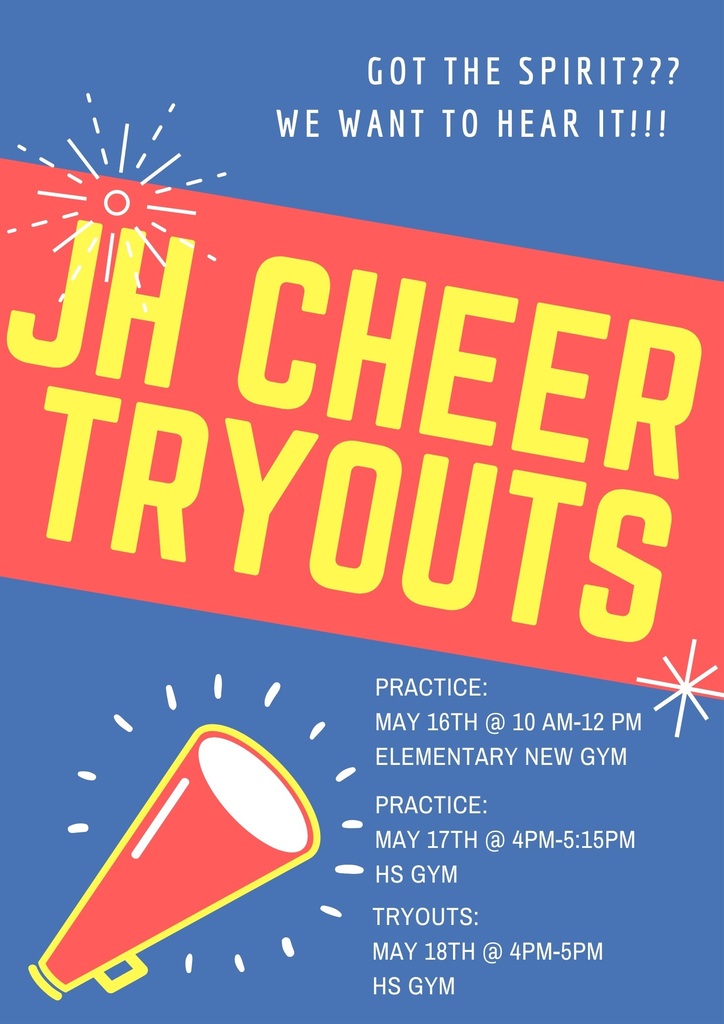 Please see the parking map for Saturday's track meet if you plan on attending.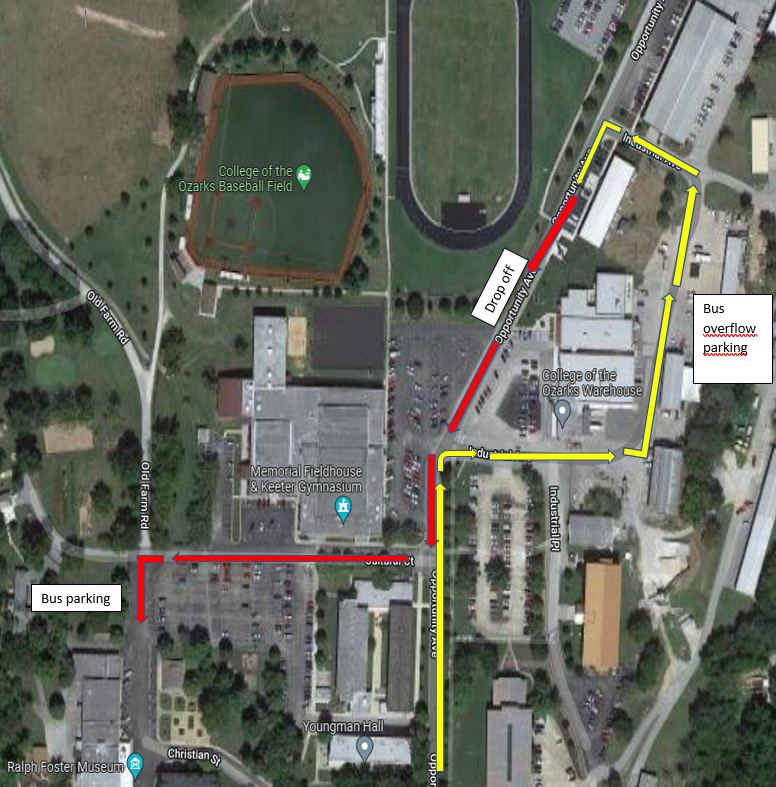 The junior high awards ceremony and the 8th grade graduation will take place on May 25 beginning at 9:30 AM.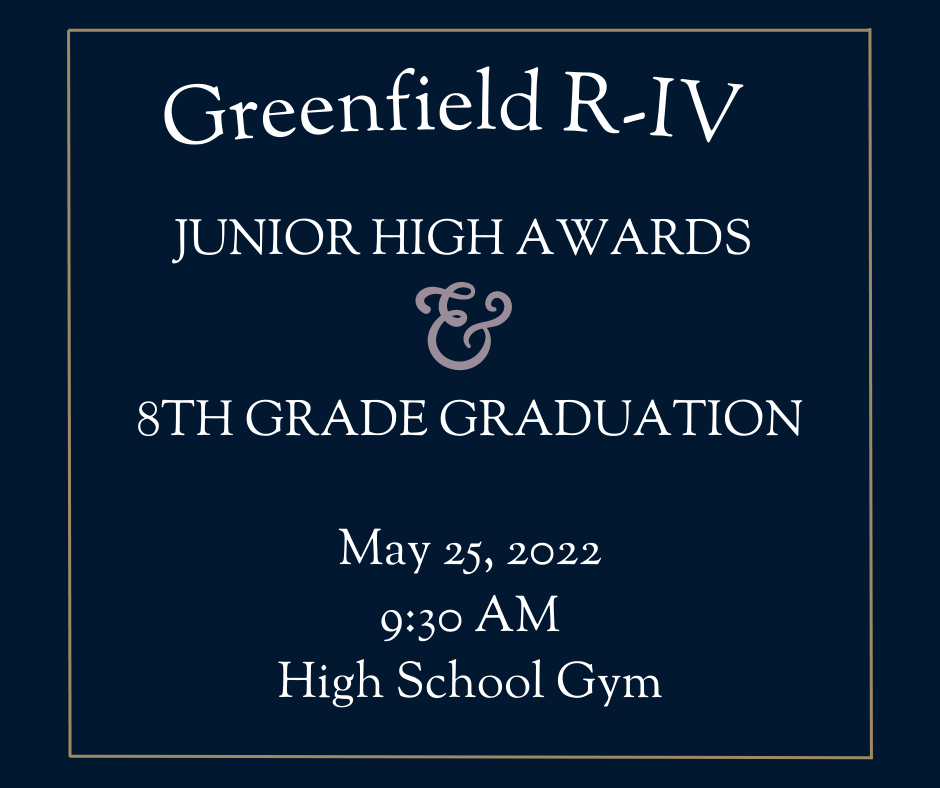 District track details

Today's baseball game has been canceled.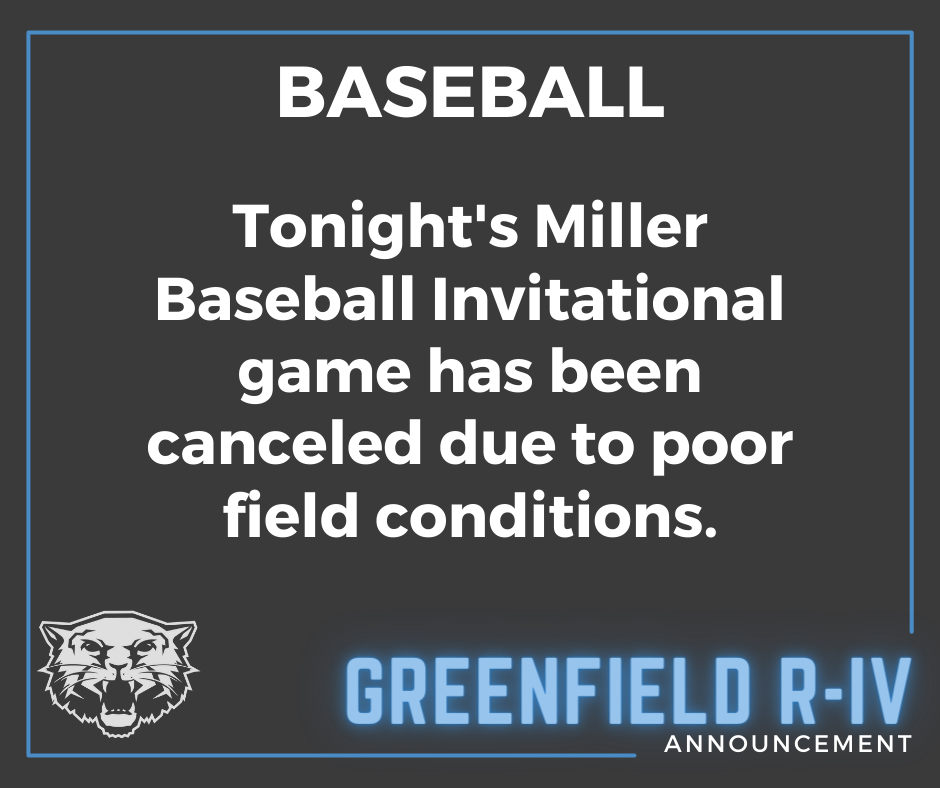 The athletic banquet will be held on May 4, 2022 at 6:00 PM.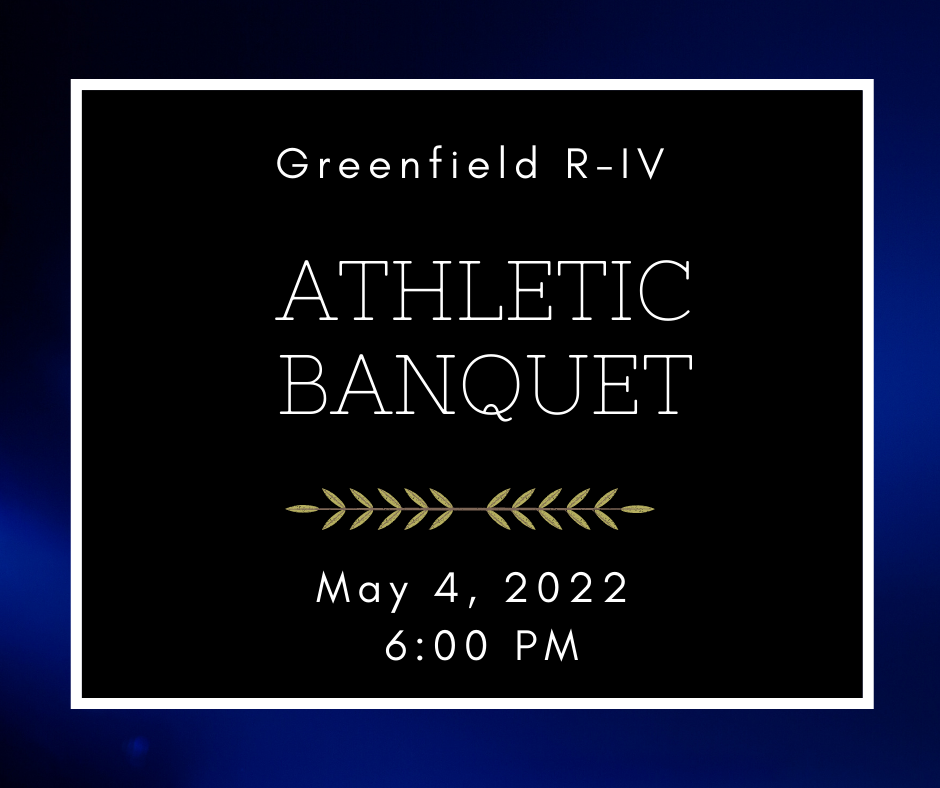 The Miller Baseball Invitational games have been rescheduled due to field conditions. See the image for the updated schedule. Let's go #W1ldcats!!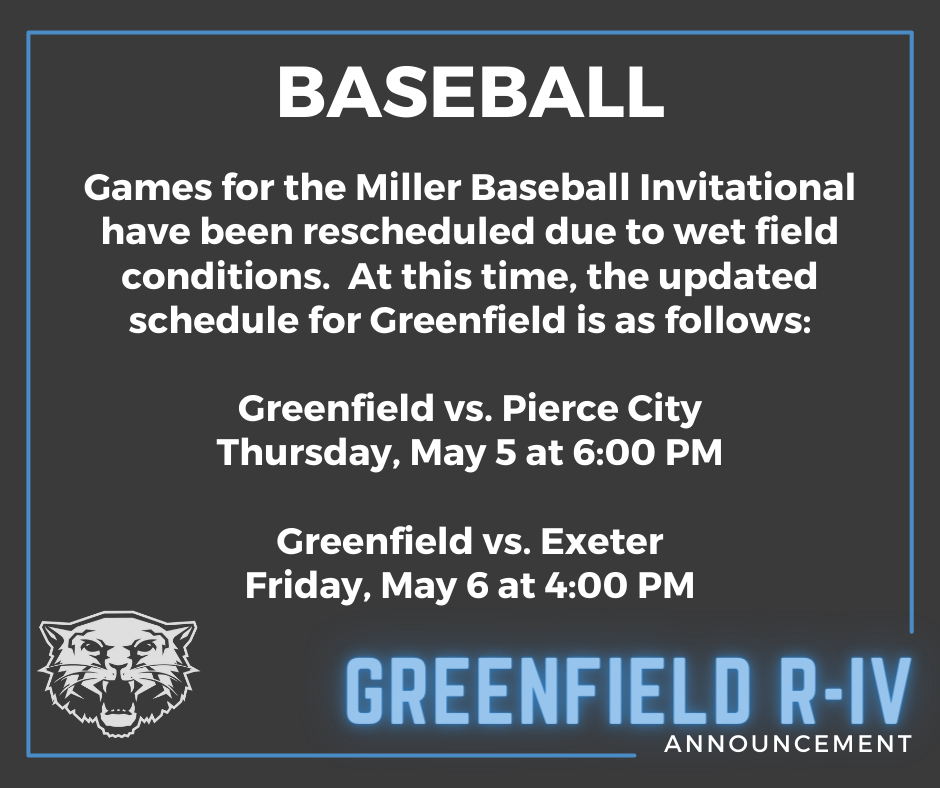 Today's baseball game vs. Fairplay will now be played at Greenfield. The game starts at 4:30. Let's go #W1ldcats!!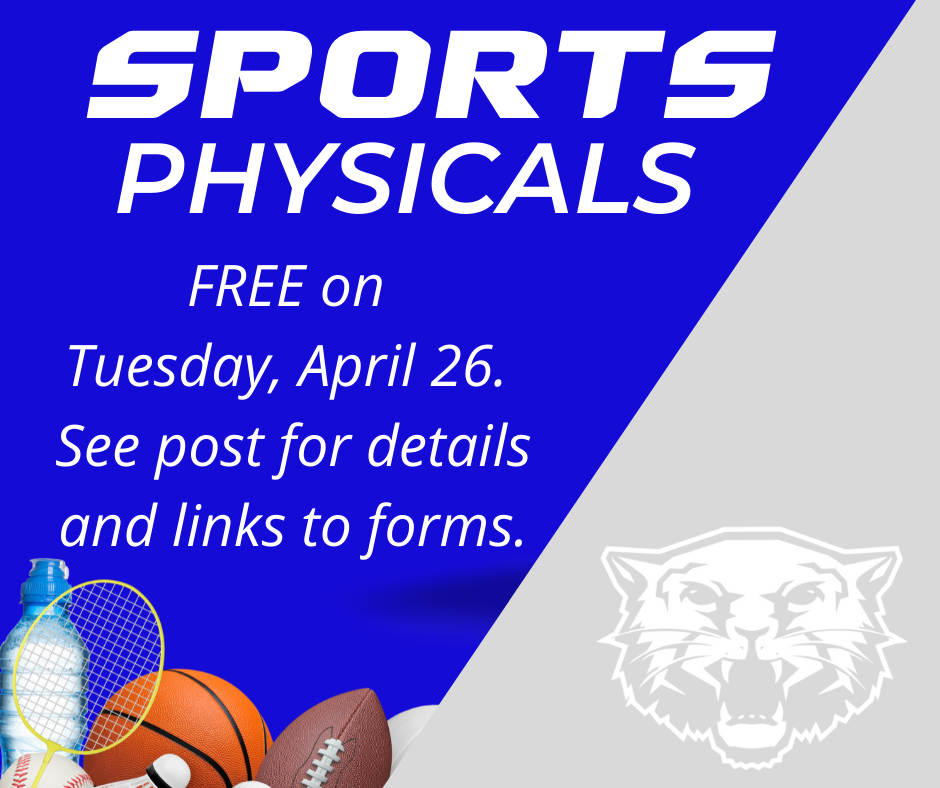 Today's baseball game will be at Joe Becker Stadium in Joplin at 5:00 PM. See you there. Go #W1ldcats!!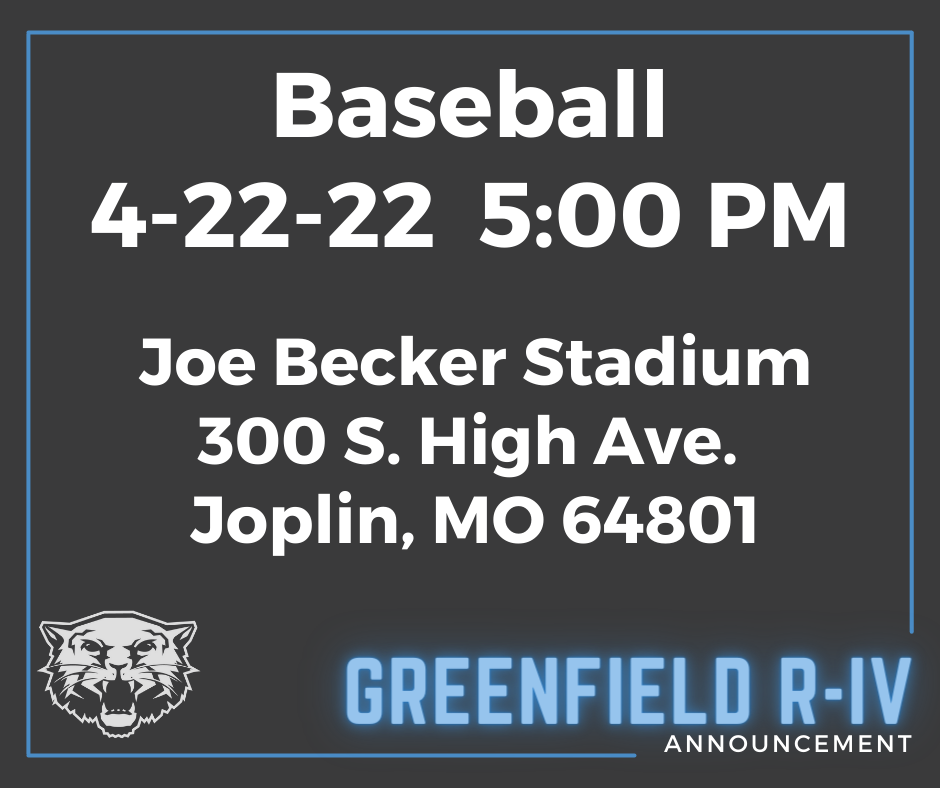 Details on promenade and prom!

Miller Invitational info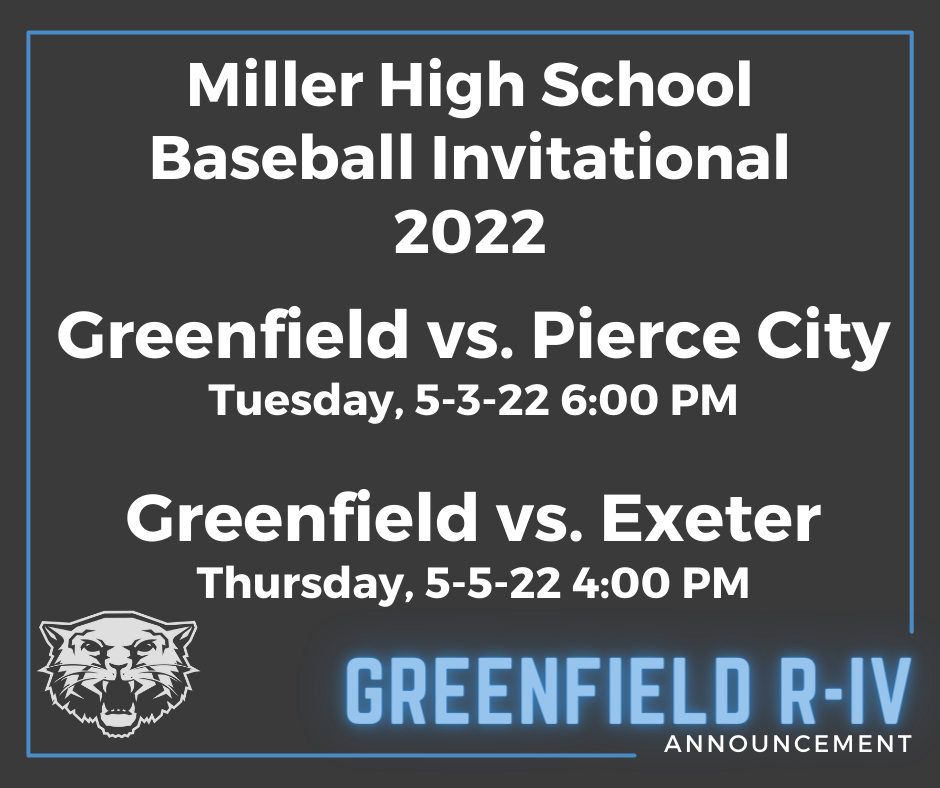 Tonight's track meet at Skyline has been canceled. It will not be able to be rescheduled.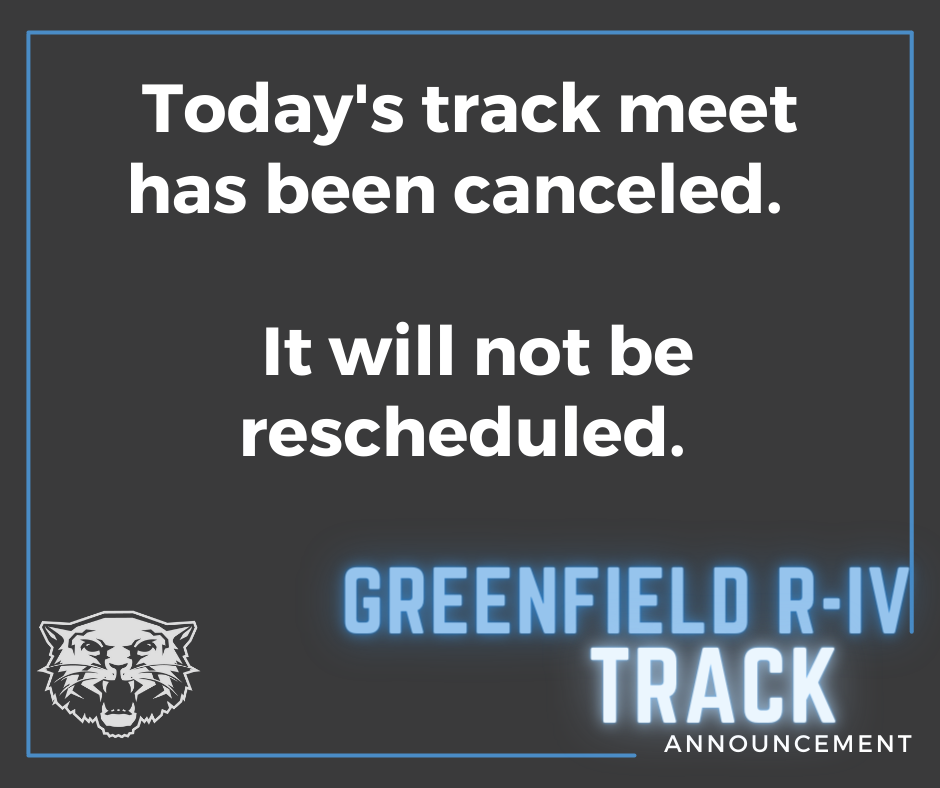 Today's baseball game has been canceled.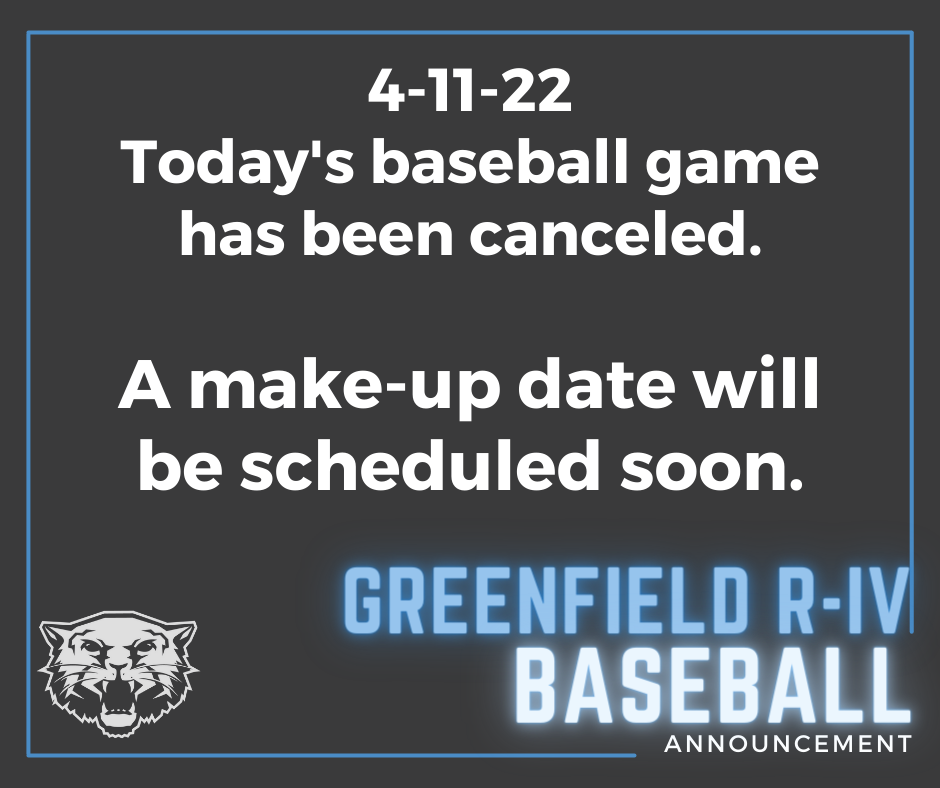 Spring Sports picture day is April 20. Picture forms are available in the HS office, or you may go to mylifetouch.com and use code: EVTHRRZSM This is for JH/HS track and HS baseball.

Today's baseball game will be rescheduled.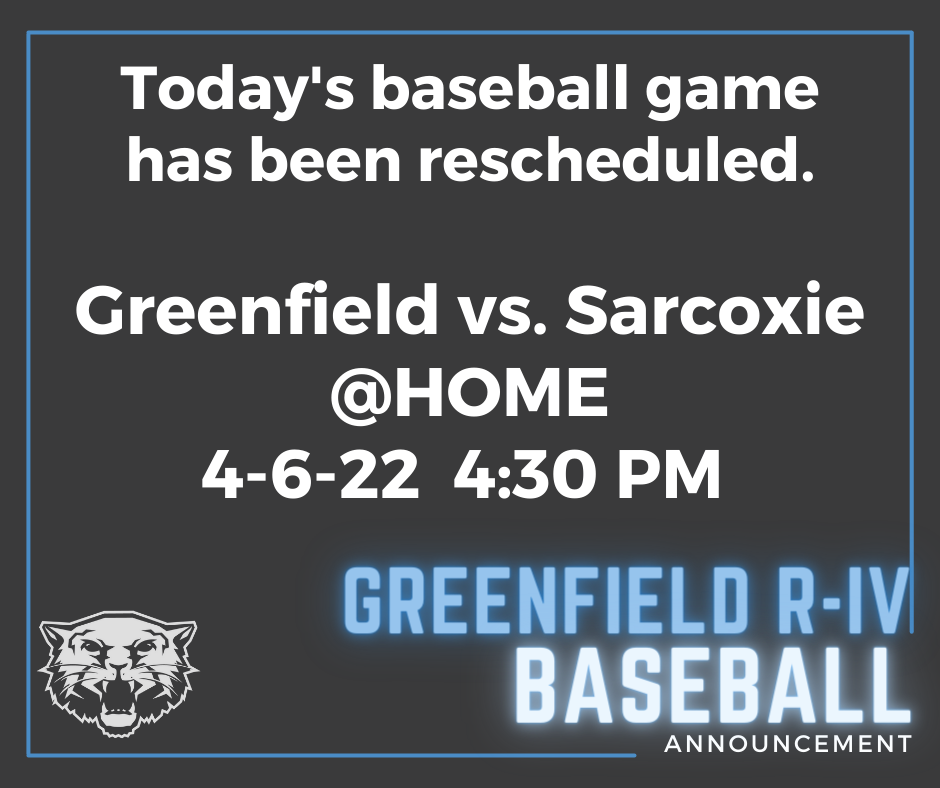 Some of our Lady #W1ldcats made a 3-second improvement from last year's 4x100 Stockton warm up meet. Last year's time clocked in at 56.93. This year's time was 53.96! They are going to do amazing things this year in relays, sprints, jumps, and middle distance! Let's go!!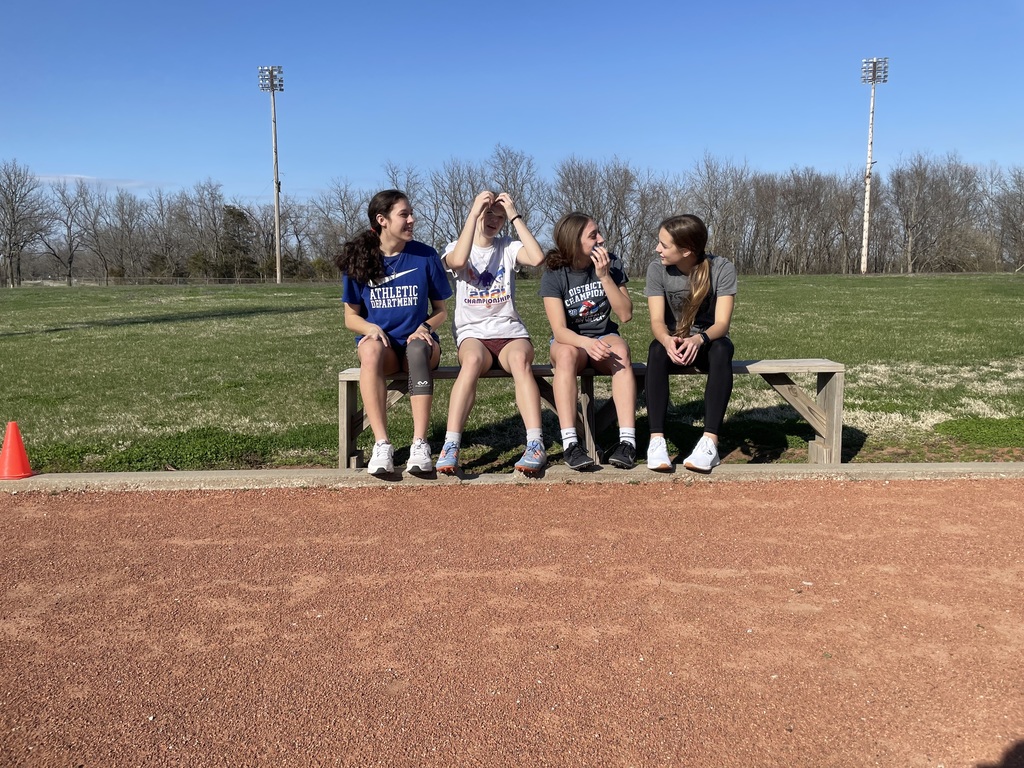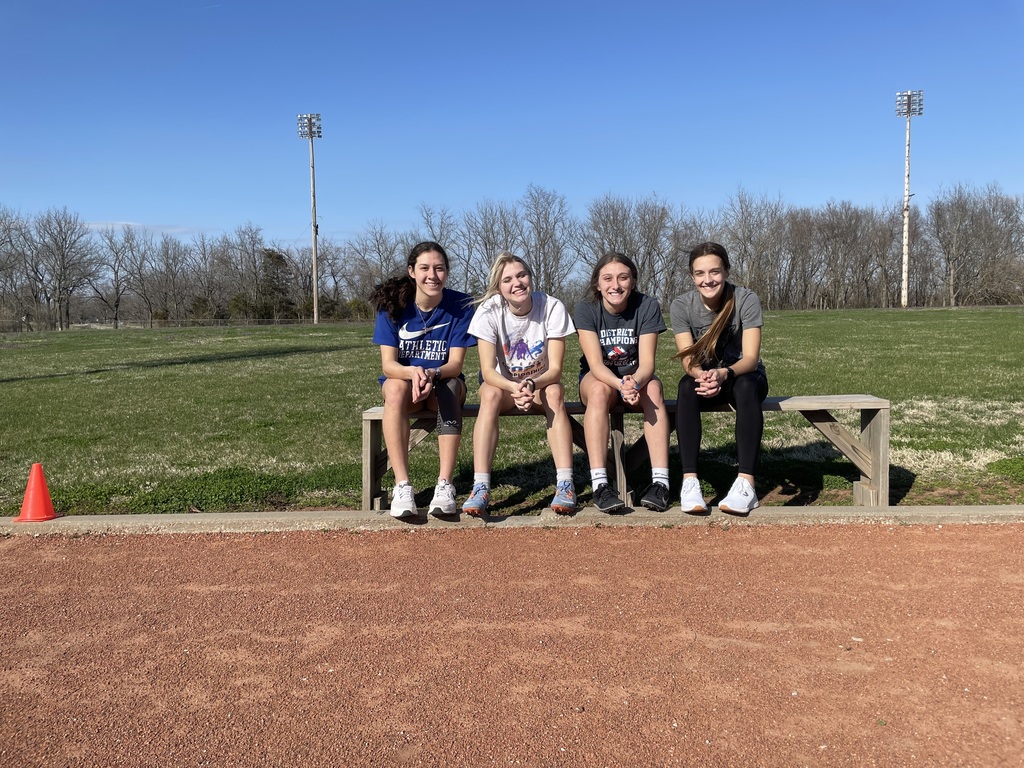 Greenfield R-IV will be in session for the following make-up days: March 28, April 25, May 9, and May 26. If an additional day is missed, the next make-up day will take place on Friday, May 27. At the time of this post, the last day of school is scheduled for Thursday, May 26.

Greenfield R-IV will not be in session Friday, March 18th and Monday, March 21st, for March Break. School will resume on Tuesday, March 22nd.