Senior Night for Football will be Friday, October 8. Festivities will begin at 5:30 before the game.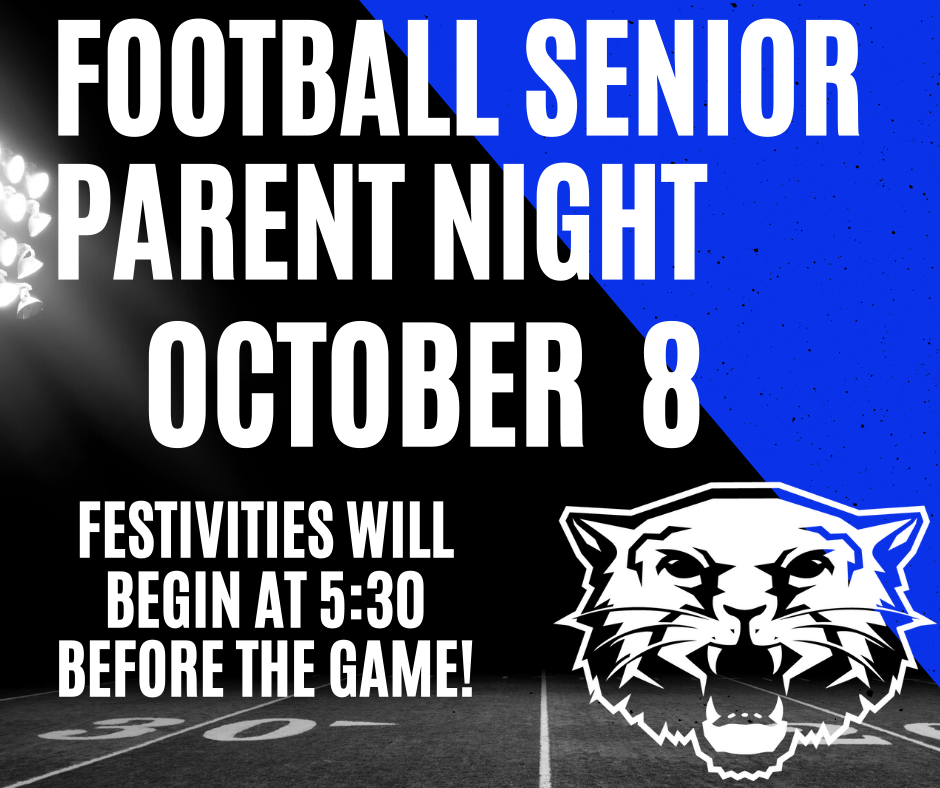 Homecoming Spirit Week is coming! Note that the JHHS and elementary buildings have slightly different theme days. Show your Wildcat pride and support the team by dressing in theme each day the week of Sept. 28 - Oct. 1! GO WILDCATS!!!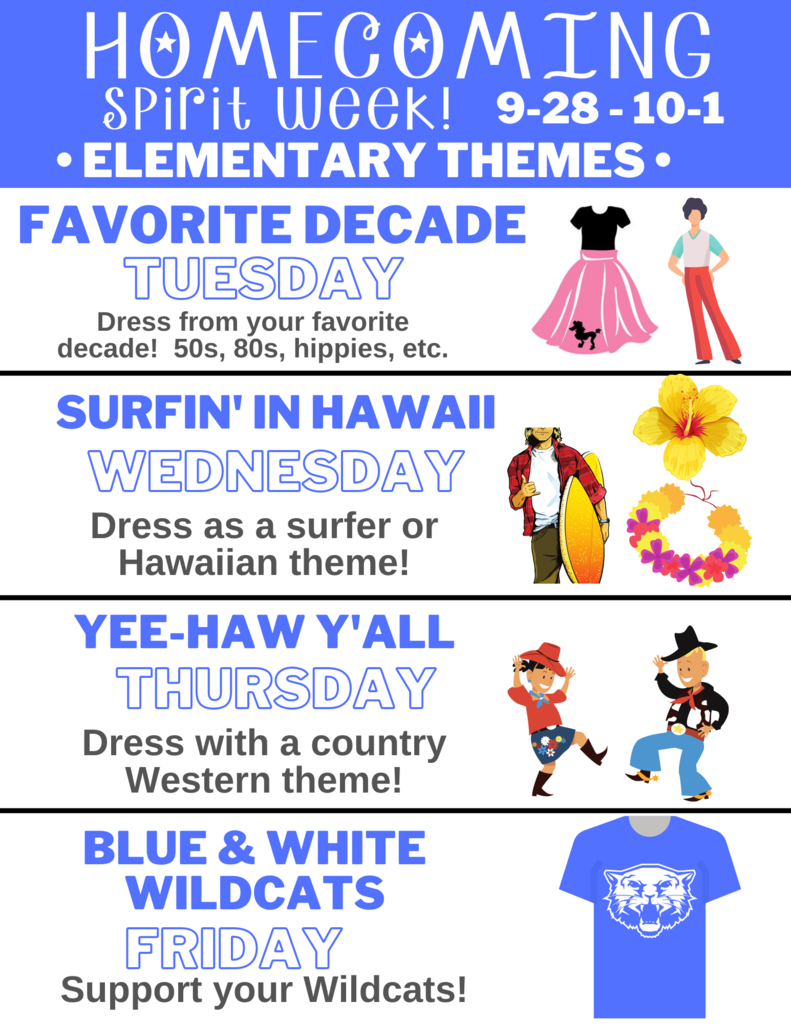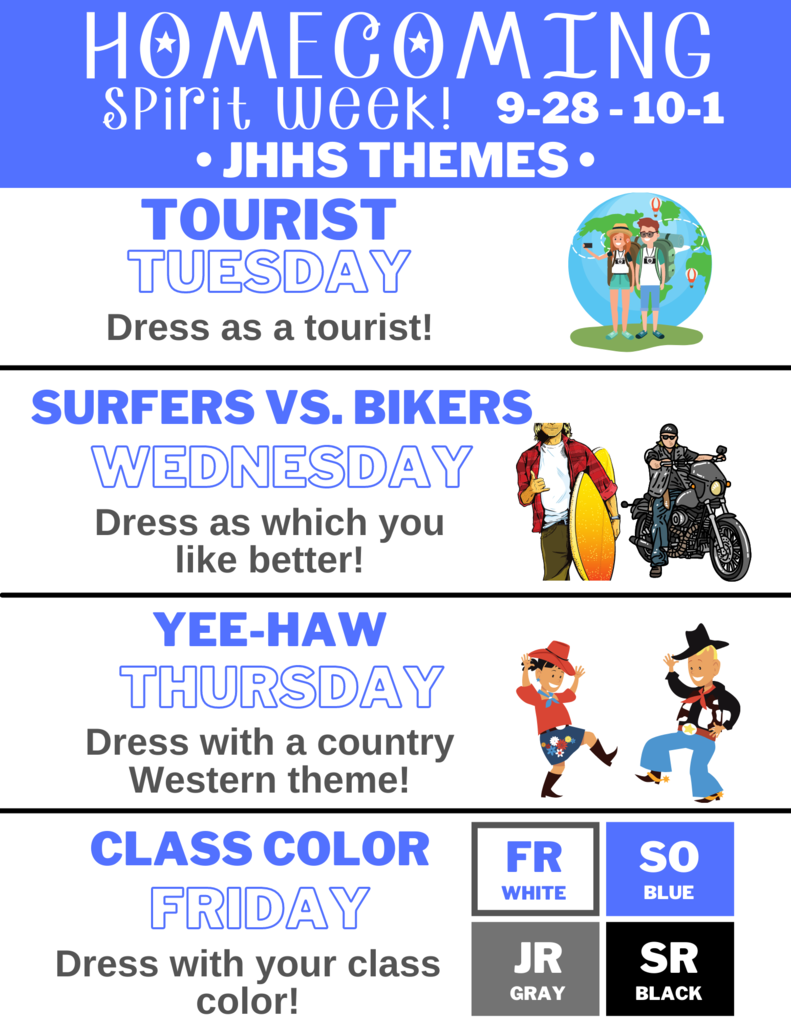 Tonight's volleyball game vs Ash Grove has been cancelled. If it is able to be rescheduled, an update will be posted. Thank you!

Tonight's volleyball game vs. Jasper has been cancelled. We will update if it is available to be rescheduled.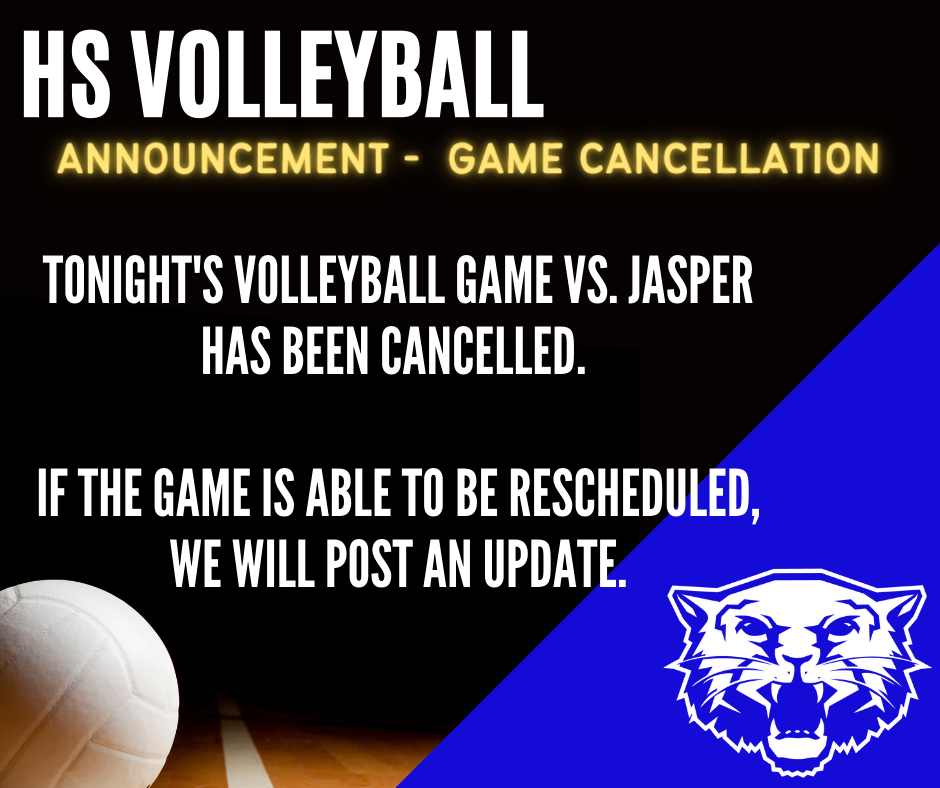 Great wins tonight in volleyball for the Junior High Lady Wildcats versus the Lady Pirates from Pleasant Hope. Go Greenfield!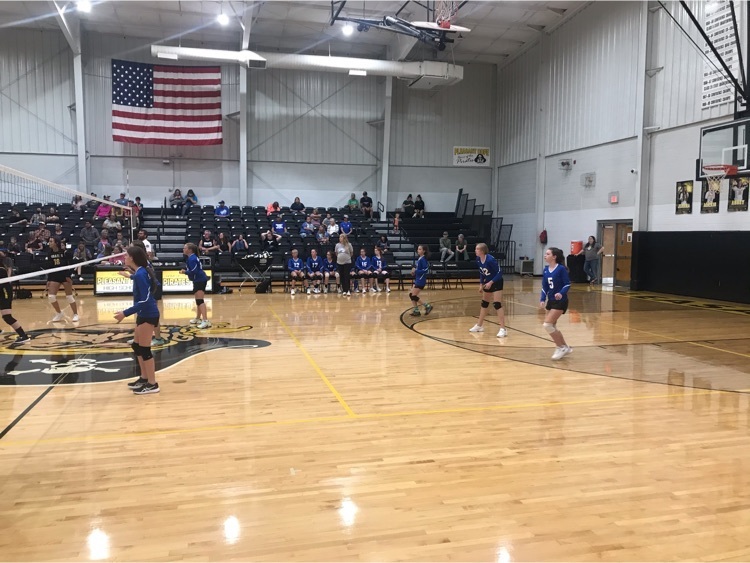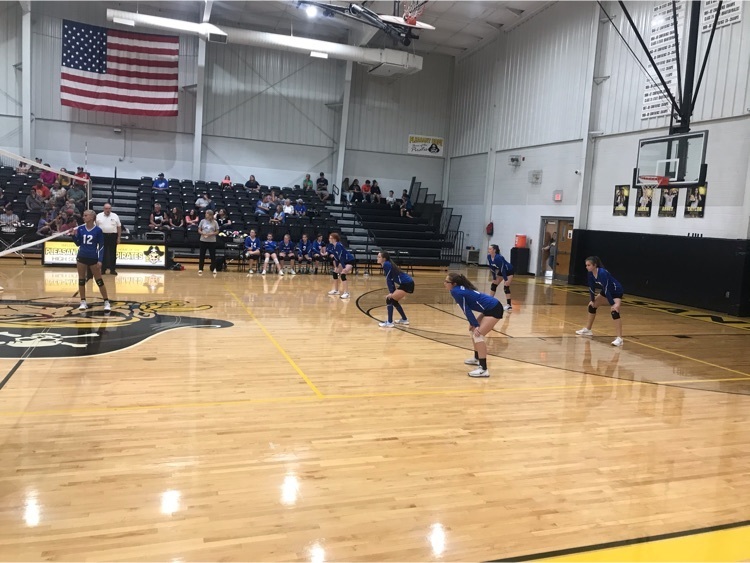 Alex Picket scored the game-winning touchdown Friday night, leaving our Wildcats victorious against Osceola. Final score: Greenfield 28, Osceola 22. Way to go Wildcats!!

Greenfield High School football players visited the elementary this morning in uniform to greet students as they entered the building. They got the elementary students pumped up for their day! Have a great game tonight, players!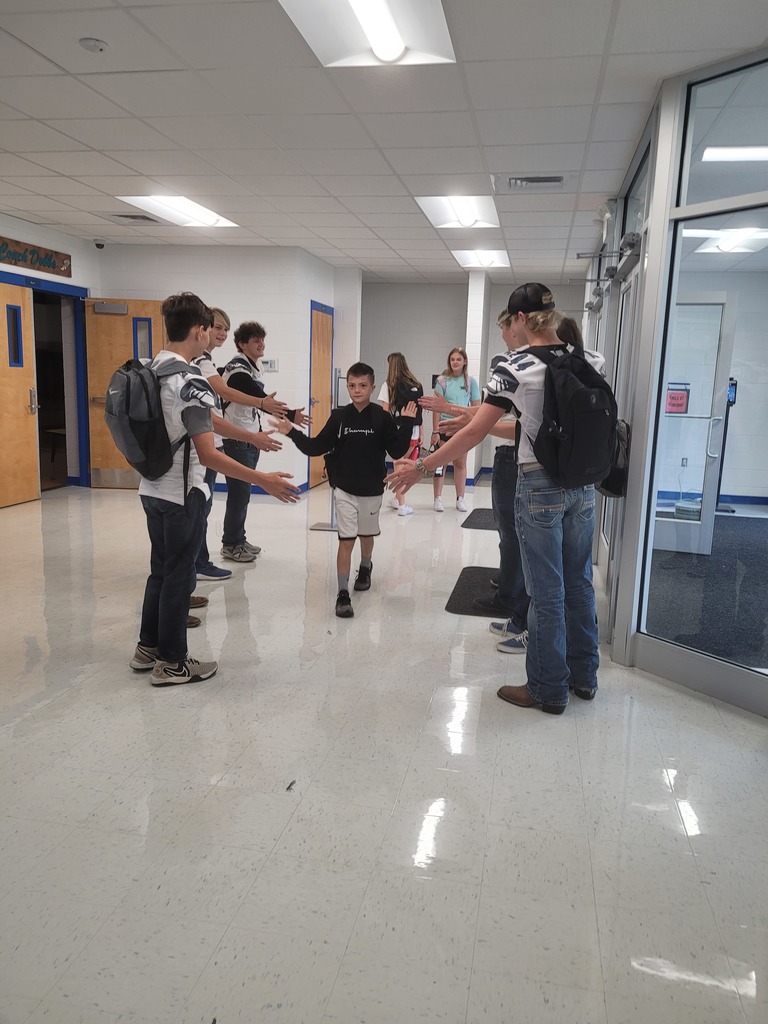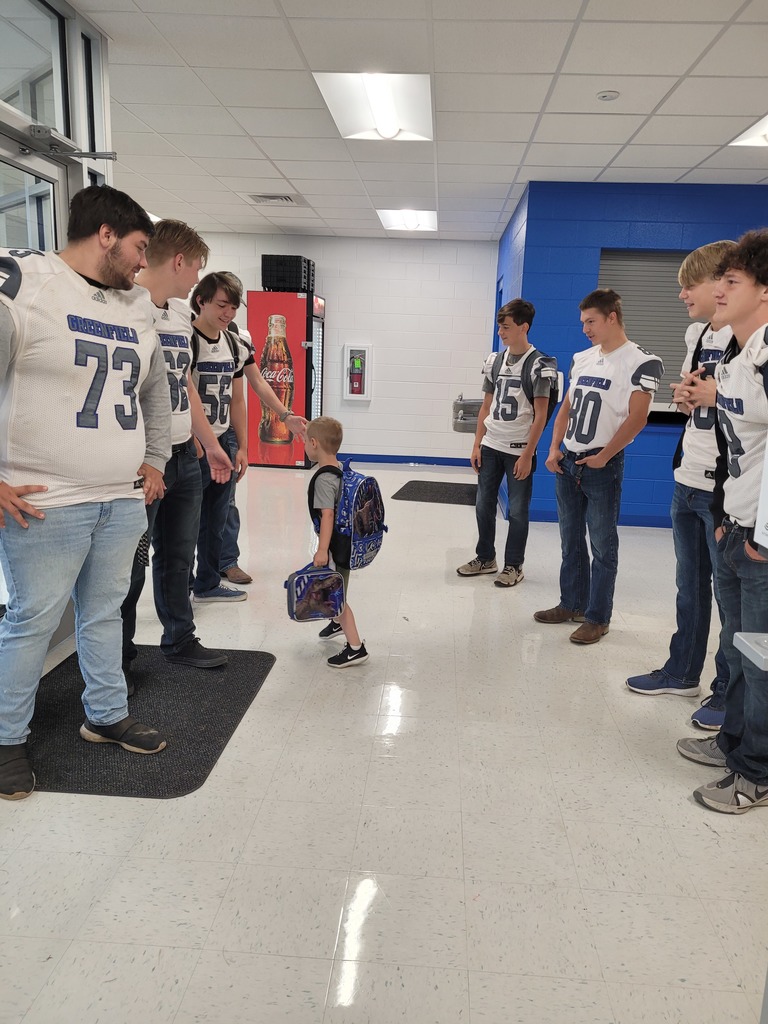 High school volleyball practice begins August 9 from 9:00 - 11:00. Players must have a current physical and updated insurance information.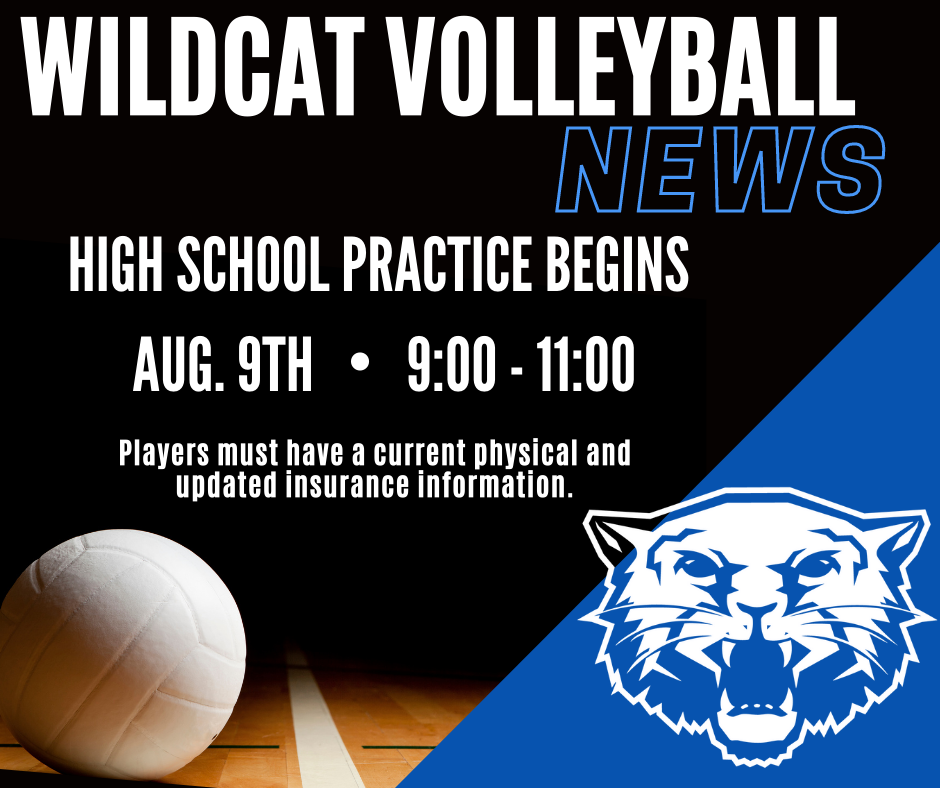 This morning, 5/21, the HS Track Team will be hitting the road to Jeff City for State! The team will follow a short parade route on their way out of town. The bus will depart the HS at 10:00am, circle the square, and then head down in front of the elementary school. GO BIG BLUE!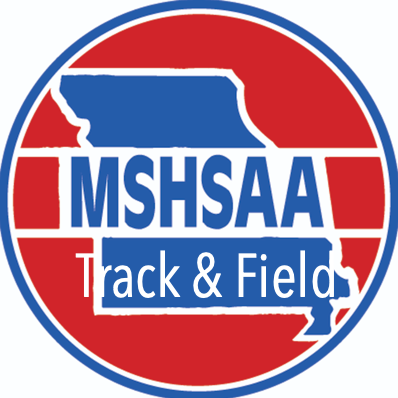 Congratulations to the following High School Track Athletes for medaling in Districts and qualifying for State Sectionals: Connor Lewandowski - 100M, 400M Ashley Daniel - Javelin, Long Jump, 4x100, 4x200 Haley Gossett - 200M, 4x100, 4x200 Marlie Wright - Long Jump, Triple Jump, 4x100, 4x200 Tatum Torres - High Jump, 800M, 4x100, 4x200 Sectionals will be held at Sarcoxie High School, Saturday, May 15th. Great job to all High School Track athletes on a phenomenal season and GOOD LUCK to those still competing! Go Big Blue!
Good luck to the HS Track Team and coaches as they travel to Reeds Spring today, 5/08, for the Class 1 District 6 meet! Go Big Blue!
JH/HS Cheer Tryout Information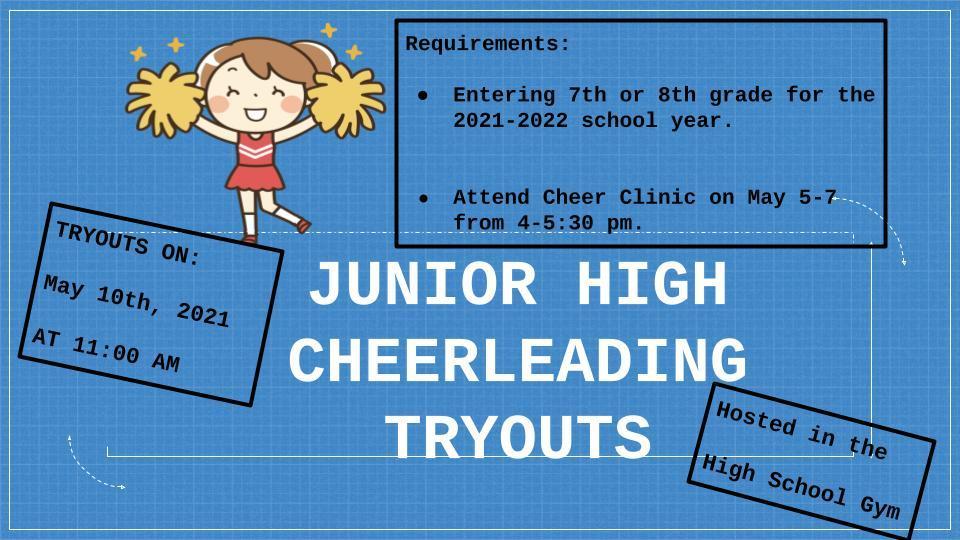 The JH track meet scheduled for tonight, 4/23/21, has been cancelled. This track meet with not be rescheduled.

The HS Track meet scheduled for tonight at Pierce City has been postponed. This track meet has been rescheduled to Wednesday, 4/21/21.
Greenfield R-IV is offering on-site sports physicals Tuesday, April 20th.

The HS track meet at Stockton scheduled for today, 3/25/21, has been cancelled. This meet is rescheduled for Tuesday, 3/30/21.
Congratulations to junior Connor Lewandowski and sophomores Trista Torres and Marlie Wright for earning All-District basketball honors!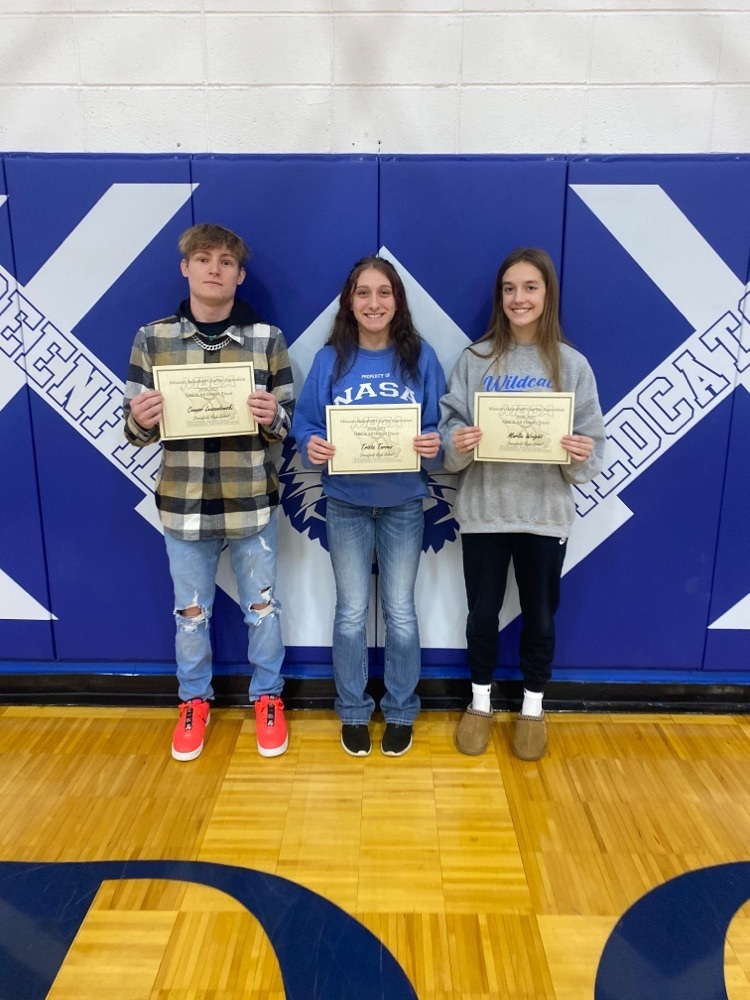 Tonight's the night! The Greenfield Lady Wildcats will host Sectionals this evening, 3/3. - Greenfield (21-6) vs. Blue Eye (22-5) @ Greenfield High School - Game time 6:00pm - Online ticket sales only - see previous post. Get your blue on and let's pack the gym!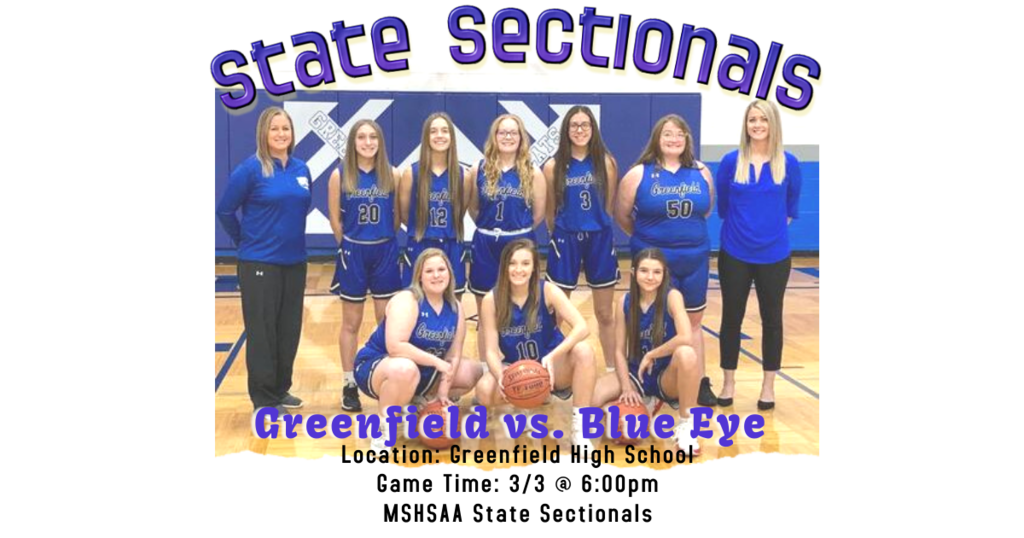 ***State Sectionals Ticket Info*** Greenfield Lady Wildcats vs. Blue Eye Where: Greenfield High School When: Wednesday, March 3rd @ 6:00pm Admission: $7 ages 6+ ***Tickets will be sold ONLINE ONLY. Pre-purchase required. There will be no ticket purchases at the gate.